Seems like yesterday that Cab Calloway was singing and dancing on black and white tv. Unfortunately, I never had a chance to meet Cab but several of his guys in the dance band have performed for me at either the Elkhart Jazz Festival or the jazz series I did at South Florida. I heard about Cab from the Hintons, especially Mona, Milt's wife. Cab thought it was a good idea to have some of the wives of his players help make arrangements for a place to stay, especially in the South. This would have been in the late '30s and the '40s.
I remember the separate drinking fountains, restricted locations for blacks, sitting in front in a bus because I was white. Yes, it was a wonder the band bothered going south but they at least had one thing right; in many places in the north, the conditions were similar!
In 1956, some of my army buddies and I went to see and hear Duke Ellington's band. When we arrived we saw that a rope divided the hall from to back. One of our buddies was black and he sat in the same row but on the "right" side and I sat next to him on the other side. Mona and her friends had a tough job but she told me they could always find somewhere the band members could stay. Mainly in  black neighborhoods.
Read: A Jazz Fan Recalls Great Music and Racial Injustice in the 1950s
In the early 30's, when big bands were becoming very popular, Cab was hired to replace Duke Ellington at the Cotton Club in Harlem. Almost immediately, the band was one of the top bands in the country. Cab made many lineup changes through those years and had little trouble getting the very best players! Most of the names we might not recognize but several went on to form their own bands.
Cab didn't always get along with some of his band members; for example, in 1941, during a rehearsal, he stopped the band and yelled at Dizzy Gillespie for throwing "spit balls" at him. Dizzy said he had not. Cab continued to blame Dizzy and went over to him during a very hot exchange. After several loud accusations, they became a bit physical. Dizzy who had been cleaning his nails stabbed Cab in the leg with his small knife. Cab fired him on the spot.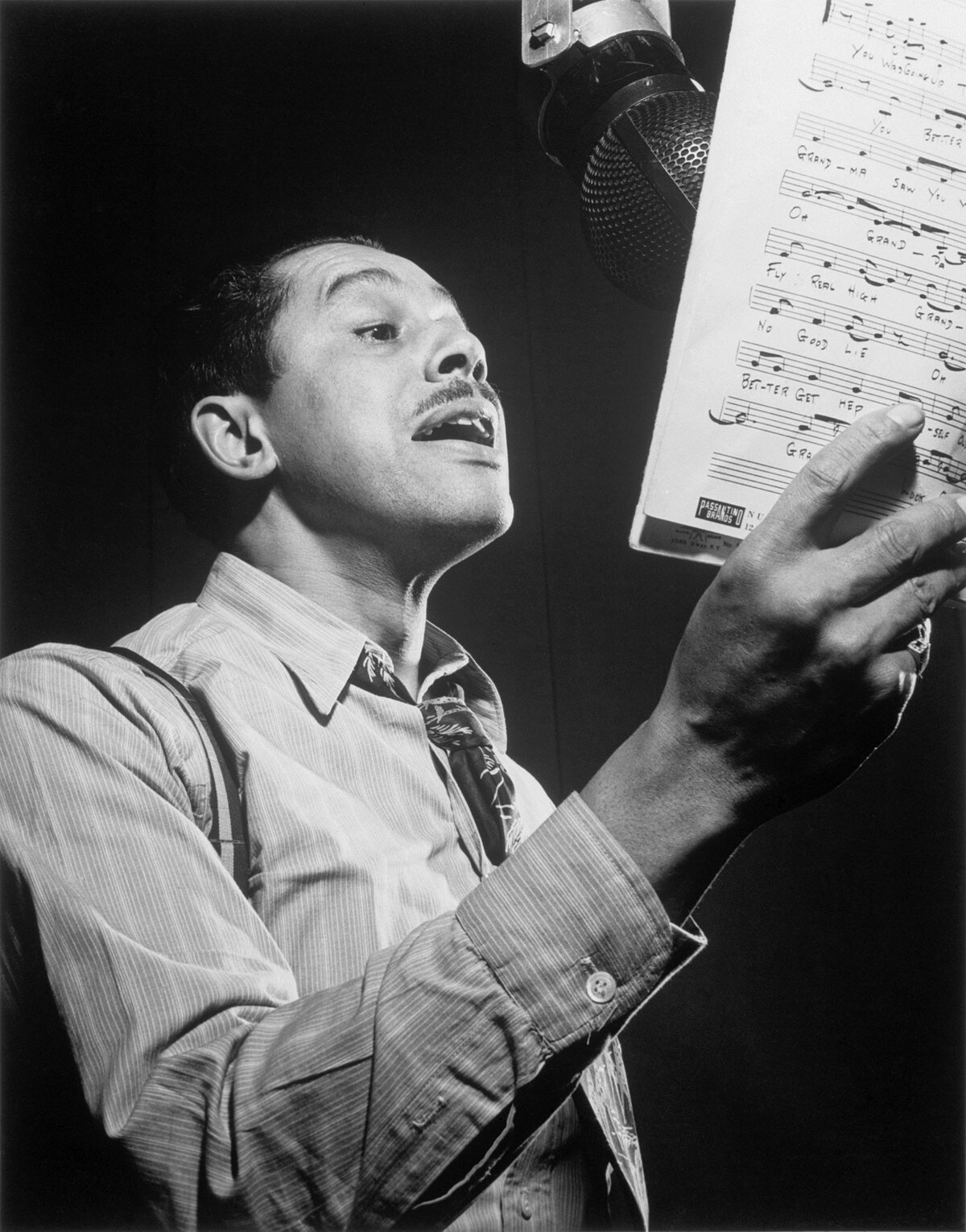 Near the end of the 40's the band broke up and most of the band went with Duke or Count Basie. Cab had a lot of turnover during his yeas as a leader. I recall some very good bone players: Keg Johnson, DePriest Wheeler, Tyree Glenn, and Quentin Jackson.  In addition to Dizzy's short stay, the trumpet section included folks like Doc Cheatham (1031-1939), Shad Collines (late 30's and mid-40's).
The reed section had one of the best reeds ever, Ben Webster, along with another great, Chu Berry, Illinois Jacquet, and Ike Quebec! For several years, the New Orleans guitarist Danny Barker helped make the rhythm section a strong one. (The 2021 New Orleans Jazz Festival will honor Danny.) Probably one of the best upright bass player, Milt Hinton was with the band for several years. Milt's autobiography has a lot of references to working with Cab. Milt told me it took a lot of patience to work with him.
One more great, drummer Cozy Cole. spent a lot of years with Cab as well. Cab showed great taste in selecting musicians! Folks loved to hear and see him. The hi-de-ho man lived a long life, until the mid-80's , He did his thing with big band during the depression and World War II and survived it all! Thanks, Cab!
Cab Calloway's grandson took over the band and still leads it, read: Chris Calloway Brooks Keeps the "Hi-De-Ho" in the Family

Van Young has helped keep the Elkhart Jazz Festival a swinging proposition for the past three decades. He also hosts Patterns in Jazz, Sundays at noon (Central) at WGCS-FM 91.1, Goshen, IN. Listen online at www.globeradio.org.
He is currently writing a series of short memories from his interactions with jazz folk over the years. These don't count against your monthly article limit.