Syncopated Times readers all agree: when it comes to music, the oldies are the best. Singing sensation Cate Cody takes this mantra to extremes, with a mission to revive and revitalize some of the oldest jazz classics alongside the popular standards. The Gloucestershire-based English songbird knows the Great American Songbook inside out—"because that's what a lot of people want to hear, and there are a lot of good songs in there"—but avoids much of the regular repertoire.
"I think some of the most often-sung numbers are just awful—like Fly Me to the Moon," she said. "And then you have some singers who are sorely undervalued. I think Anita O'Day is one of the finest singers ever. Blossom Dearie has a bit of a Marmite voice [an English idiom, alluding to the bitter yeast spread one either loves or hates], but I love her. She did some amazing stuff with Ray Brown. I think that it's important to pursue the salvage of these rare tunes, as some are almost lost to history."
Cate has appeared at clubs and festivals the length and breadth of Britain since 2003—Upton, Dorchester, Hatton Garden, Pershore and more—as well as during the British Academy of Film and Television Arts (BAFTA) ceremony at the Royal Festival Hall, three times in Denmark and once in New York City.
Raised on classical music, she did not discover jazz until adulthood. "We didn't really have pop music in the house because my mum didn't like it," she said. "When I moved out, I made this new friend and one day she said: 'We're doing some singing, you should join us.' We did a mix of folk, ballads, and pop songs. Someone told me I had a jazz voice and that I shouldn't be singing 'all this rubbish'."
Armed only with the names of Louis Armstrong and Billie Holiday, Cate checked out the CD section of her local library. "At first I thought it all sounded the same," she said, "but then something clicked. Now there are very few songs that I really like which aren't jazz. It's just got everything I want to hear—it brings me so much joy. If you feel low, you just put on something like Fats Waller and you feel good again. You cannot listen to him and not feel happy. I get so bored with pop, but jazz is just neverending—you find something new every time you listen."
A guitarist friend helped young Cate find her voice. Venturing to a small jazz festival, she boldly asked one band if she could join them on stage. From that humble beginning, her reputation has steadily grown. "I didn't really have a big break—it was just a case of working up from the bottom," she said. "I joined a few bands and then, after a while, I started my own. Now I can choose who I work with—who's the best fit for a particular gig."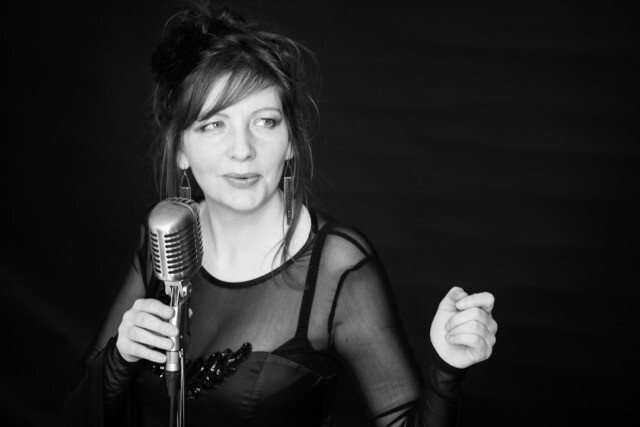 Her stagemates now are the crème de la crème. Regular collaborators include thirteen-times British Jazz Award-winning pianist Dave Newton and fourteen-times British Jazz Award-winning drummer Steve Brown. Their gigs and albums blend the perennially popular with the often overlooked. "You always have to balance things when you're making a record," said Cate. "Some people want to hear things they know, others want to hear things they don't.
"I always stick 'Basin Street Blues' in, because it's well-known but I never get tired of hearing it. I feel the same way about 'Big Bad Bill' and 'Getting Some Fun Out of Life'—they're good tunes which are just a bit silly. The earlier tunes might be a bit less sophisticated than later swing standards, but that doesn't mean that they're not worth hearing."
Her favorite pre-swing singers include Ruth Etting, Annette Hanshaw, and Ethel Waters. "'I Get the Blues When it Rains' is a lovely song, but not many people do it," she said. "I'd say the same about 'Somebody's Somebody Now.' And there's a beautiful Fats Waller song called 'Honey Hush,' which you don't often hear.
"Mildred Bailey sings one called 'You Started Something,' which I like to do. I particularly like doing 'Bill Bailey'—it's one a lot of people know, but most don't know that it was written in 1902. I'm not fond of the Ella Fitzgerald version—I'd like to think I put my own spin on it. I like to sing things like 'Mood Indigo,' as most people won't realize that it has lyrics—it's usually done as an instrumental."
Vintage versions and unusual arrangements play an important part in Cate's sound. "No one ever sings the verse to 'All of Me,' but I do," she said. "When I'm learning a song, I like to hear as many versions as I can and then go and do my own thing with it. There's no point just doing a copy of someone else's version."
Her own interpretation might even include a key change—even a language change. "I'll sometimes learn a song in French or Spanish, for a challenge. It makes the English lyrics easier to remember," she said. "The key you sing in can make a difference to how a song sounds, too. 'Georgia' is written in F but I sing it in G, because I think it sounds brighter. I do 'A Nightingale Sang in Berkeley Square' in G flat, as it combines the darkness of F and the brightness of G. It's an evil key for a pianist to play, but it's just a beautiful key. And the musicians I work with are more than up to it."
Cate is passionate about the incredible history of jazz stars and songs, big and small, often including snippets in her sets. "I think, as a singer, you really need to immerse yourself for years and years in this music," she said. "Then you can really start to play with it, mix things up a bit. That's the whole point of jazz, after all.
"One of my favorites is '[I Wish I Could Shimmy Like My] Sister Kate,' which was probably written about a murdered madam called Kate Townsend," she added. "'Blue Drag' is all about drugs and hardship. 'Sunny Side of the Street' is about racism—and I do find that audiences appreciate hearing the details too. But it's amazing how many songs just get lost. 'Somewhere Over the Rainbow' was nearly dropped from the Wizard of Oz, but now it's one of the most famous songs in the world."
Women singers are a particular interest, often not cataloged as well as the men. "Women were mostly brought on to look pretty," she said. "Dorothy Fields did a lot of writing and was recognized for it, but most people would be hard pressed to think of other names. That's what's so amazing about Ella Fitzgerald—she was respected for her voice. But a lot of them deserve more lines than they get in the history books. Ethel Waters might be hard on the ears to some, but she was the biggest-paid black female star of her day. And yet few people have heard of her." She added: "It's so hard to find out accurate information about some of these women—we're so lucky that their records survive, so we can remember them that way."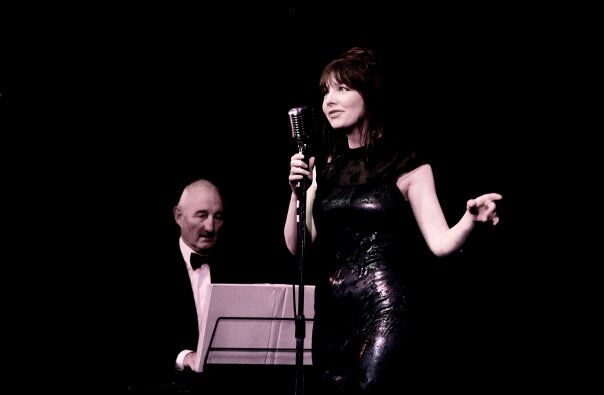 But Cate prefers to leave some bits of jazz history in the past. "There are some I don't do because they sound dated or inappropriate," she explained. "You've got to love the tune, love the lyrics and be comfortable singing them. I've never sung 'Prisoner of Love' because I don't like the lines about creeping on my knees or having a master. I don't sing 'Ain't Misbehavin'' because there's a line about being a bird happy in a cage. I tend to avoid anything with lines like 'you make me feel so gay'—we know what it used to mean, but it could be ambiguous to modern audiences. So I probably wouldn't do something like that."
Jazz-mad Cate has also been a keen swing dancer for around 15 years. "We've got an enormous community down here in Cheltenham, Gloucester, and Stroud," she said. "There's so much going on, you can dance almost any night of the week—I've sung at a lot of swing dances." The singer is mostly a social dancer, who is not so fond of classes. "I just find lessons a bit stressful," she said. "I just can't remember what we're supposed to be doing. I have to keep asking people. On the dance floor you're both being led by the music. I can back-lead my partner into what I want them to lead—it becomes more of a partnership."
Dancing does a lot to inform her musical sets—which numbers she chooses to sing and how. "When people dance, they connect with the music in a way that they don't when they're just sitting and watching," she said. "I know what people want to dance to, how long they want to dance. Minor key numbers seem to be particularly good, I'm not sure why—they just seem more passionate. Perhaps they're a bit simpler, because they're inspired by the blues. I wouldn't sing in a minor key all night, mind you. That might get a bit depressing!"
She added: "We do a lot of tempo changes—more than is usual. A lot of bands will do one sort of jazz or blues, but we do fast and slow ones for different dance styles. And if people are really enjoying a song, I might do an extra chorus to keep them up a bit longer."
Cate is fond of a sit-down audience too, however. "Both of them really appreciate the music, but in different ways," she said. "The gigs which really stand out for me are the ones with great musicians and lovely weather, especially if someone has just got married. Just a lovely, happy, relaxing jazz gig—especially if there are swing dancers there. I suppose I should say that playing the BAFTAs was my career highlight, but it doesn't tick all the boxes for me."
She added: "I love it when someone comes to me afterward and says 'I didn't know I liked jazz'. One of my all-time favorites was a birthday party for a 90-year-old lady. She had dementia, but afterward she told me that she didn't want the day to end. That means more to me than when I'm playing to 2,000 people at a festival."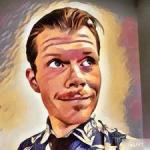 Dave Doyle is a swing dancer, dance teacher, and journalist based in Gloucestershire, England. Write him at [email protected]. Find him on Twitter @DaveDoyleComms.