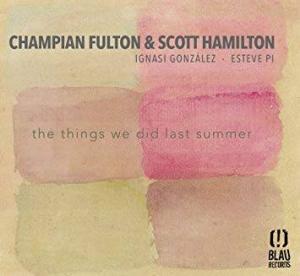 I direct your attention to Champian Fulton's album with Scott Hamilton titled The Things We Did Last Summer, released on Blau Records. Reedman Scott Hamilton accompanies Champian in a live concert recording, captured during their label-sponsored tour in April, 2017. Joined by Esteve Pi on drums and Ignasi Gonzales on bass, Champian and Scott inspire each other through eight selections on this CD, of which the majority are Songbook favorites.
The style here is decidedly mainstream, though Champian's engaging, vivacious vocals and swinging piano and Scott Hamilton's solid tenor sax are likely to appeal to the figs among us who haven't gone too far past their sell-by date. For trad fans who could use a palate-cleanser, this disc swings quite sufficiently.
Read our cover profile of Ms. Fulton: Champian Fulton: A Fresh Breath of Swing and our review of her latest album: Champian Fulton & Cory WeedsDream a Little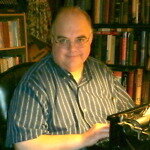 Andy Senior is the Publisher of The Syncopated Times and on occasion he still gets out a Radiola! podcast for our listening pleasure.