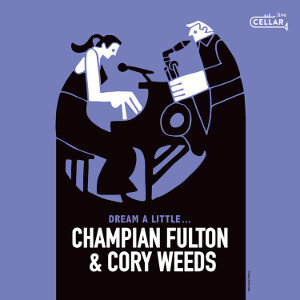 This is Champian Fulton's 11th release, and the fourth we've covered since launching in 2016. What's different about this one is the intimate setting for only her on piano and Cory Weeds on alto sax. You are able, undistracted, to hang on every note. The album highlights her singing more than any of her previous releases but still leaves ample space for Corey Weeds to explore. Her own piano work is rich and often unaccompanied.
Champian grew up in a household friendly to bop and was guided by Clark Terry early in her career. In our 2016 profile, she recalls early restaurant gigs in New York where she would call numbers from Monk and the other musicians would say "you can't play that here!" Professionally she is most known for songbook material in a treatment both intimate and timeless. Champian has previously shown a willingness to take risks, after six albums highlighting her vocals she released "Speechless", which consisted of original instrumental piano work in a trio setting. An album any manager would have advised against received rave reviews.
This duo is a success as well. Recorded at a house concert in Vancouver the intimate setting for jazz connoisseurs is evident in their intricate performance. They tackle ten songbook standards including "Dream a Little Dream of Me", "I'd Give a Dollar for a Dime", "Save Your Love For Me", "Pennies From Heaven", and, in waltz time, an enjoyable "Fly Me To the Moon."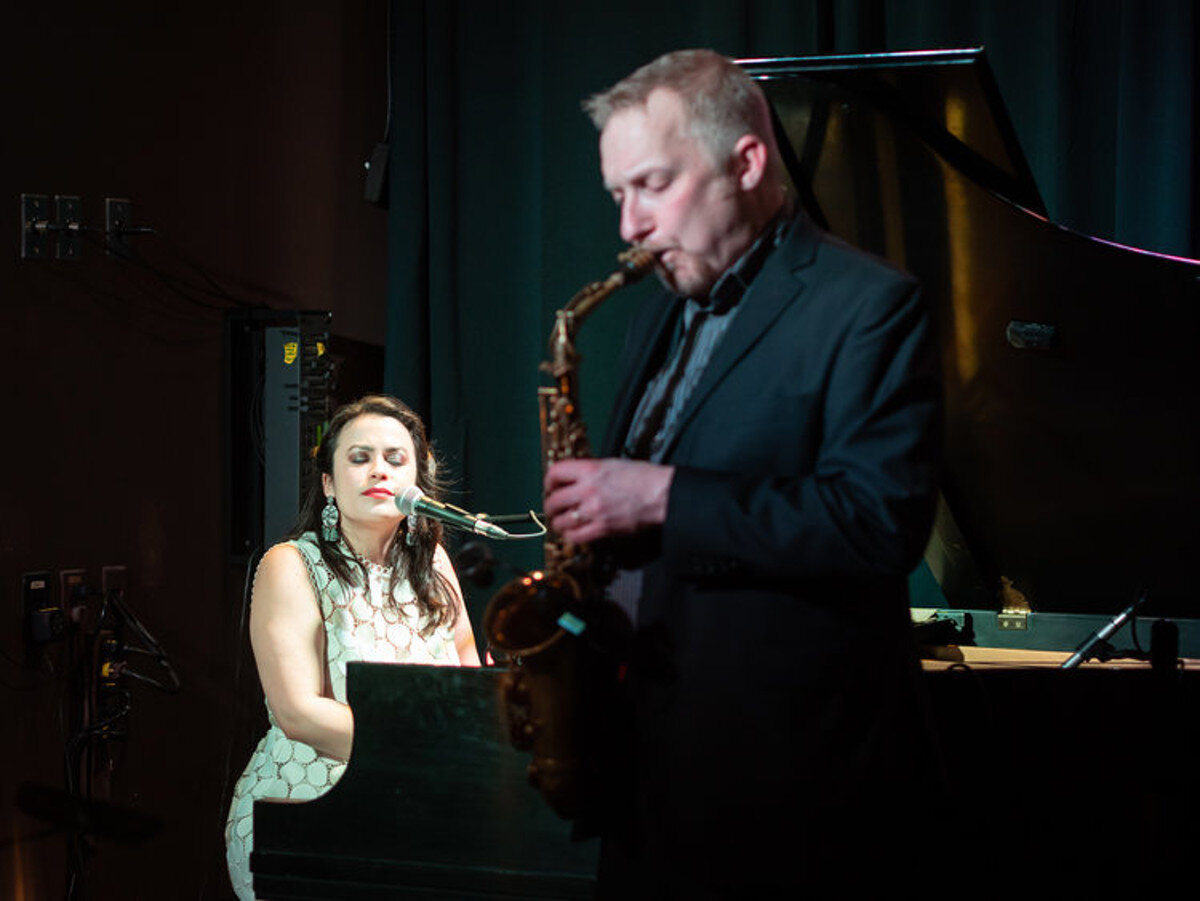 Cory Weeds once owned the Cellar Jazz Club in Vancouver and now runs the Cellar Music Group which has released 160 albums so far. He's also a fine and expressive saxophonist who attended the University of North Texas jazz program and has spent countless nights playing alongside the greats who passed through his club. He's a worthy friend and accompaniest to a pianist whose career continues to blossom.
See also: Champian Fulton: A Fresh Breath of Swing, Stylings of Champian, Christmas with Champian & The Things We Did Last Summer