Many readers might take it as read that US bands do old-time jazz the best. It seems like a fair assumption, on the face of it: Cities like New Orleans and New York are still steeped in jazz culture, with musicians flocking there to learn from the old pros and grace famous stages like Preservation Hall and Lincoln Center. Jazz is America's baby—it grew up there and has lived there longer than anywhere else. But jazz spread its wings and flew the nest decades ago, touching down everywhere from London to Tokyo. And there are some who will argue that it is thriving as well abroad as it ever did at home.
Scottish bandleader Colin Skinner is one such someone, believing that the Brits have perfected one subgenre—big band swing—in a way which eludes their contemporary US counterparts. And he has the credentials to advance that argument: The prolific sax player, composer and arranger has been a member of the Glenn Miller Orchestra UK, the Echoes of Ellington Jazz Orchestra, the Back to Basie band and the Syd Lawrence Orchestra, for which he was also assistant musical director. He currently co-leads (with Matt Skelton) the Skelton Skinner All Stars, arranges for the BBC Big Band and BBC Concert Orchestra, and has performed alongside stars including Shirley Bassey and Tony Bennett.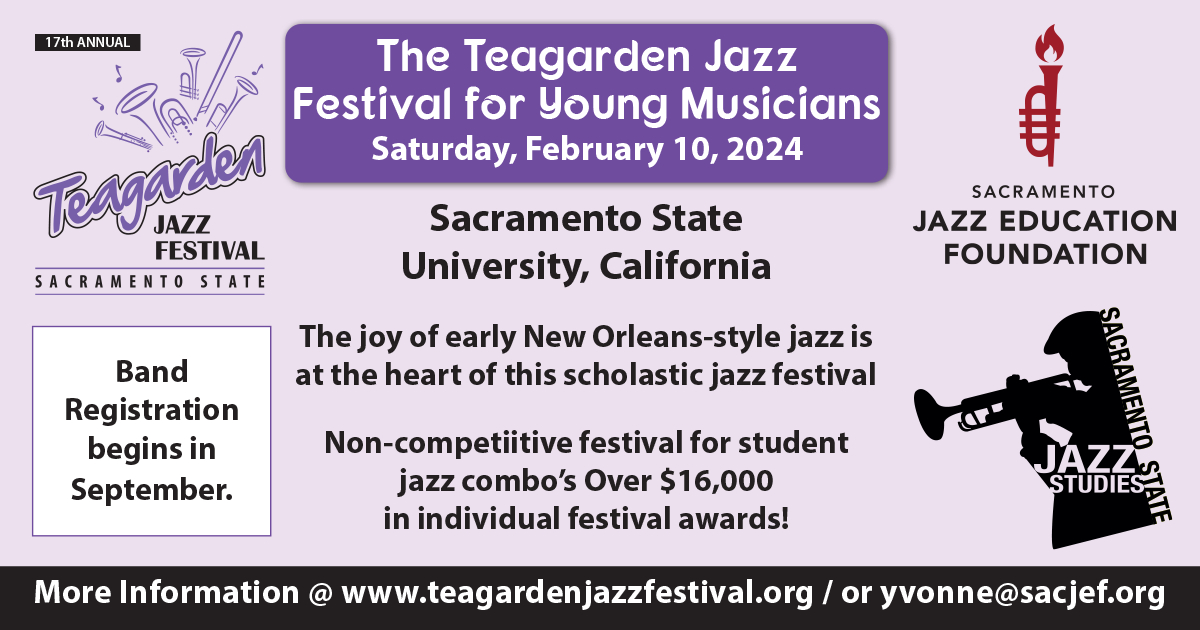 More than once Colin has been hired by US actor, producer, director, and critically acclaimed crooner Seth MacFarlane to help produce his jazz albums, which he generally records in London at former Beatles haunt Abbey Road Studios. Seth told NPR in 2011 that he considered "the Great American Songbook, and particularly the early- to late-'50s era of orchestration" the "peak of high musicality"—and the Family Guy creator concurs with Colin that Britain is the best place to find that sound, nowadays.
I caught up with Colin via video call from his home."I don't really consider myself a jazz musician," he said, straight off the bat. It might seem like an odd admission for someone with his CV, but his eventual entry into the world of big bands came via an early obsession with the Beach Boys. "It was the vocal harmony which grabbed me, as a boy," he explained. "Years later I discovered the Four Freshmen, who are still my all-time favorite group. I was also into military bands and my mum put me on to the Glenn Miller Orchestra led by Tex Beneke. From that day on I was hooked—it was all about the big bands."
The classically trained bassoonist took an O level (now called GCSEs, which are something like a GED) in music, specializing in the sax. He went on to Trinity College in London, where he was expected to play classical music—but he soon put together a sax quartet and went out busking. "The lead alto player with the Stan Kenton band in the 1960s wrote some great sax quartet pieces," said Colin. "So we went and played these tunes as well as Christmas songs, 'In The Mood' and so on. They had just introduced the pound coin in 1983 [before then it was a paper note]—people were just chucking them in, not really realizing how much they were worth."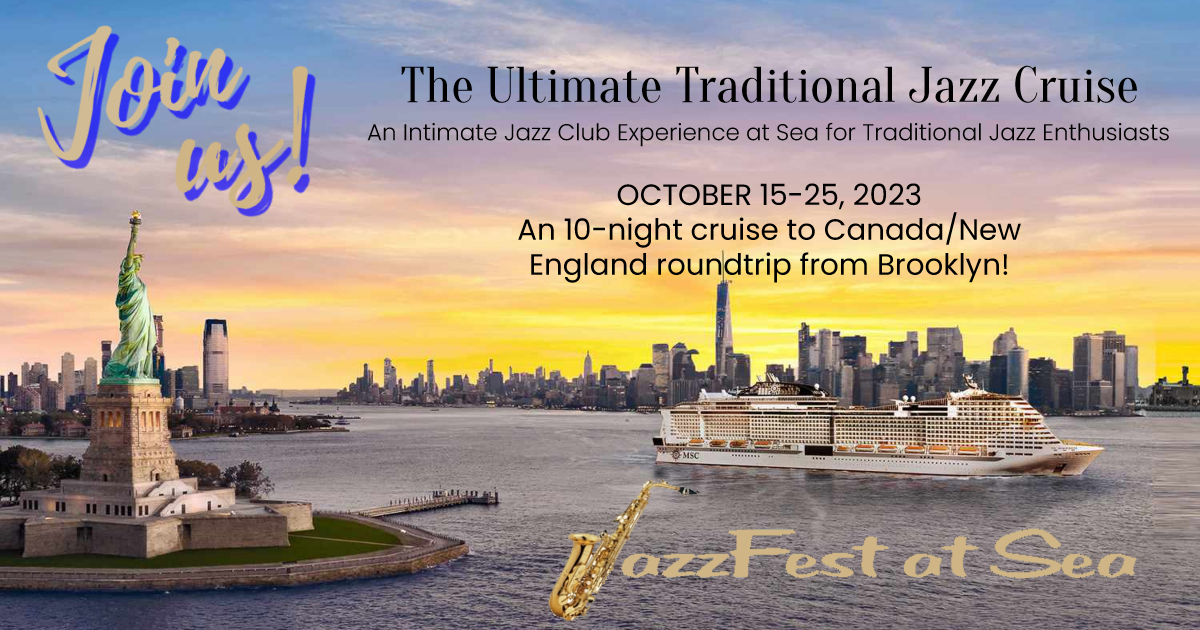 Looking to cash in on Christmas, the young quartet wanted to busk in Covent Garden, the capital's popular shopping district—but they didn't have permission. "So we went to the pub, got some Dutch courage in us and did it anyway," said Colin. "We had this huge group of people around us until a guard came and said, 'You can't play here.' But this one guy said to him, 'Your jurisdiction ends at these flagstones—beyond that is the City of Westminster.' So we dragged our equipment a few feet over and carried on."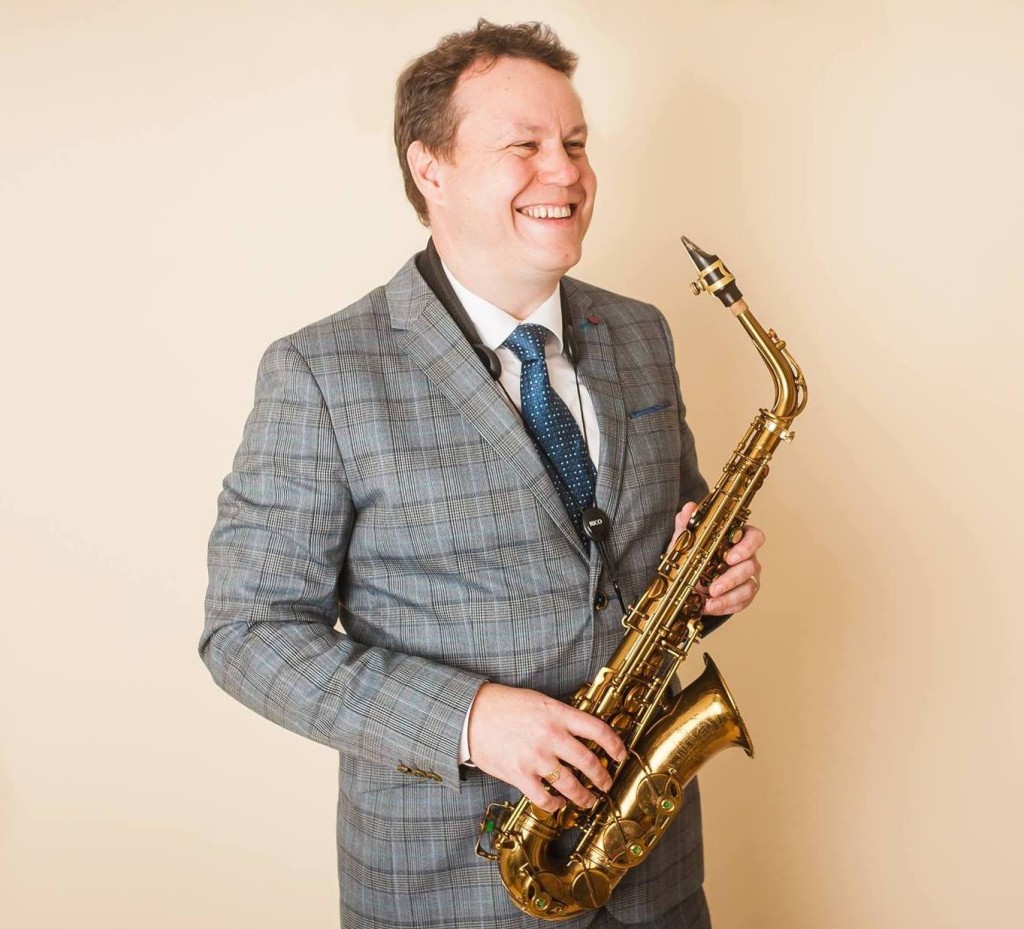 Torn between orchestral music and big band jazz, Colin swung towards the latter after seeing the Syd Lawrence Orchestra play live. "That was the night I realized I wanted to be in a big band," he said. "At Trinity I joined the jazz orchestra run by [former Woody Herman sideman] Bobby Lamb, and from there I got the job with the Glenn Miller band." But, not naive to the realities of making a living as a musician, Colin also accepted bassoon work in the classical and theatrical spheres—his West End [the British Broadway] credits include Sister Act, Charlie and the Chocolate Factory, and Damn Yankees.
When the John Wilson Orchestra came knocking, he took a job with them as well. "I spent ten years playing all this amazing MGM music," said Colin. "I was also a singer, so I joined the Moonlight Serenaders and did a cruise to the Caribbean. I've always thought you should do as many things as you can, keep as many options open as you can. But I've never done the endless woodshedding you have to do, to be considered a real jazz musician."
Despite this, Colin was savvy enough to know that the Glenn Miller Orchestra UK wasn't playing top quality jazz, when he joined in 1987. "It was a strange band, because you had guys in their sixties and guys in their twenties and nothing in between," he said. "But most of the big band fan base was of retirement age, they all had money and wanted to come out and see live music. It was all about making a quick buck off the 1980s swing revival—I can't believe the money I made, in my twenties with no mortgage and no car to pay for."
This cash-in came at a cost to the music, however. "It was all about ego and money," Colin explained. "They weren't all good musicians—one wasn't a musician at all. It was frustrating, because my younger colleagues and I were fanatical about jazz—we wanted to be as good as the original band. We were never going to achieve that, under that management, but I learned so much from the experience. Still, we'd drive home after the gigs complaining how awful they were."
The experience fit a pre-war pattern of British dance bands led by businessmen, Colin explained. "The leader was a dance band leader, not really interested in the music," he said. "Miller, Shaw, and Goodman were great musicians, but here it was very much a business—take [popular 1930s dance band leader] Geraldo, for instance." Colin's experience with the Syd Lawrence Orchestra was much more enjoyable. "The Miller band was using cheap transcriptions anyone could buy," he explained. "They weren't authentic or paying too much attention to detail in terms of dynamics, mutes and so on—the stuff which gives it color."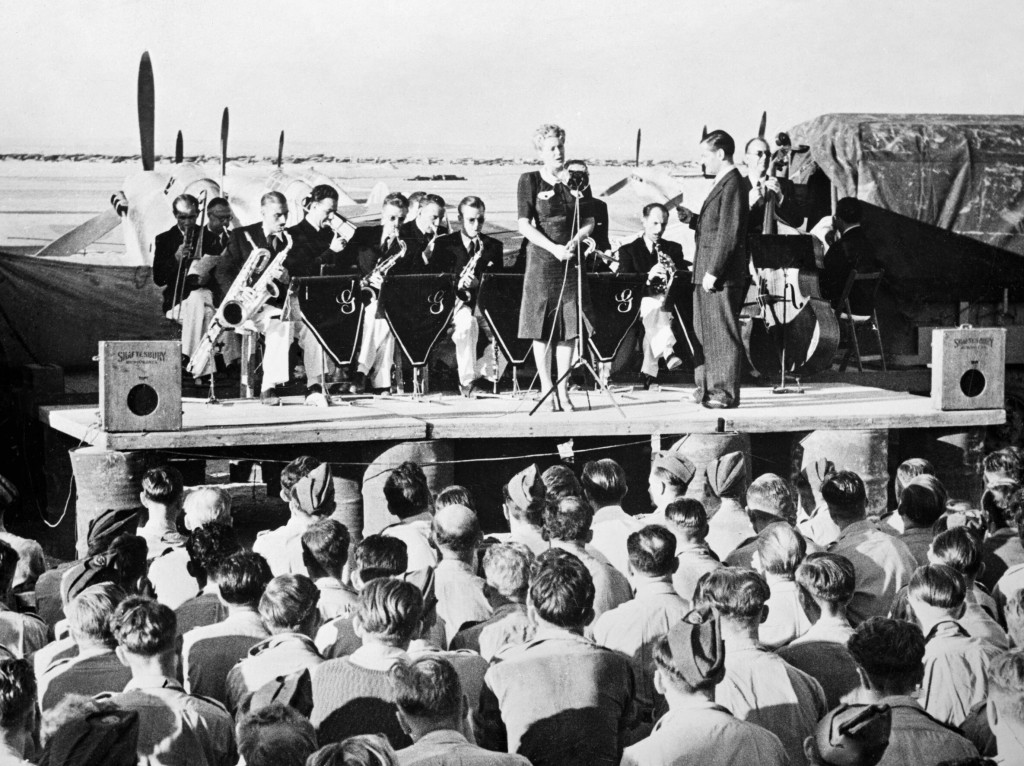 He continued: "But the Lawrence transcriptions, wow. There wasn't a bar without an instruction on. If you want it played a certain way, that's how. And because Syd was a great musician, the dynamics and everything were just right. It was a joy to play them. And the musicians were just the real McCoy—the drummer was the drummer from the Ted Heath band. I thoroughly enjoyed that band." Colin left the Syd Lawrence Orchestra in 2016, but he still contributes the occasional arrangement.
Echoes of Ellington is another great example of how British bands are getting big band right, Colin contends. "[Bandleader] Pete Long has written the Jazz Planets Suite [inspired by Gustav Holst's classical masterpiece]. And that band just gets better and better because of the talent in this country." The UK is widely acknowledged as being at the forefront of modern jazz, churning out leading lights like Nubya Garcia and Ezra Collective from the Tomorrow's Warriors program. But Colin puts us at the forefront of big band swing too.
The persistent popularity of swing over here—perhaps as a result of our unending, jingoistic obsession with World War II—sees some young players from these elite programs finding work with big bands. "Maybe that sound has persisted over here because it's not ours," Colin opined. "The Rat Pack sound has always been seen as romantic over here, and perhaps the Americans are tired of it. For the people who remember the Swing Era here, it was part and parcel of World War II—they all turn up on Remembrance Day in their uniforms and Jeeps, to listen to big band swing and dance."
He went on: "But you've got youth bands up and down the country, playing bebop charts and learning the technique," said Colin. "So when they join swing bands they can very quickly assimilate. You got this with the Lawrence band a lot: A guy would come along, he would be a very good player but wouldn't know about vibrato and that sort of thing. The leader would clock that he had the basics, give him time to develop and after a couple of gigs he got it. They had the technical ability and good enough ears to learn quickly."
The result is a conveyor belt of top talent into experienced outfits who are now, thankfully, doing it for love rather than money. "Ellington had trumpeter Cat Anderson, who could really scream off the register," said Colin. "Now we've got Louis Dowdswell who can really do it too—he's so good, even the Americans know who he is. There's another guy called Jim Davidson who can play just like Clark Terry," he added. "He's got that phrasing—I've never heard anyone who can play like that. And everyone in Echoes of Ellington is that good. They can cover the entire Ellington experience, from the 1930s to the 1970s."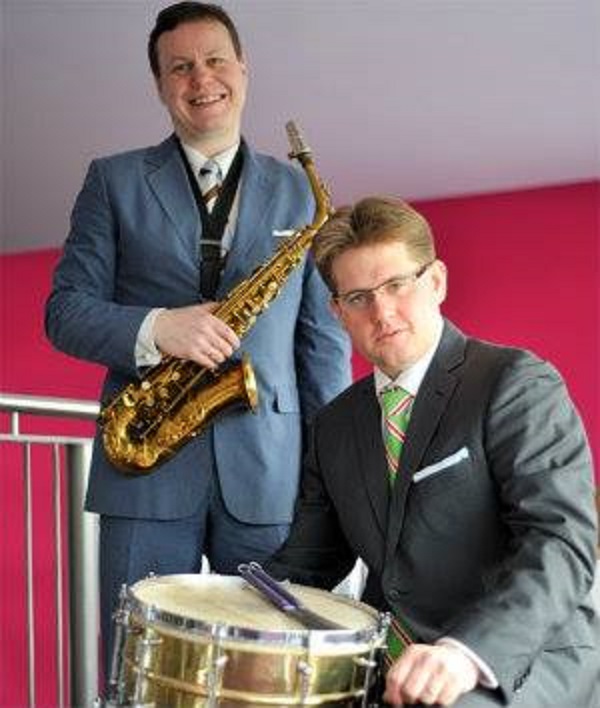 Outfits like Echoes of Ellington are playing big band swing more authentically than any American outfit, Colin insists. And he should know—he's worked Stateside as well, including performing Ellington's Nutcracker Suite with the Birmingham Royal Ballet, in both Chicago and New York. "They're not really doing it properly over there any more," he said. "You go into a studio and they want electric guitar rather than acoustic, they want electric bass instead of upright bass. The drums are wrong. To do it properly takes dedication—it takes geeks. You won't get a session band to do it."
A rising interest over there in small combo, New Orleans-style jazz has seen interest in big band swing decline, Colin claims. That's why artists like Seth MacFarlane come here to find their backing bands. "Modern American big bands have no soul," said Colin. "It's too produced. This is acoustic music—all you need is one stereo condenser microphone. It doesn't need balancing. It doesn't need any production."
Unfortunately, Britain's love of swing is on the downswing, Colin says. "The 2009 BBC Proms was the most amazing night," he said. "We did a concert of MGM musical numbers with the John Wilson Orchestra which was very special, because it opened doors for musicians with the TV people. It was a door which slammed stuff again very quickly—but the audience reaction to that show was like nothing they ever had."
He continued: "Now there's not much of a fan base for big bands—there's no way you can make a living from it. But the bands are there, underground, and the musicians are absolutely astonishing. And there always seems to be people coming along with an interest in this stuff—hopefully it will come back soon."
Visit Colin Skinner online at colinskinner.com.