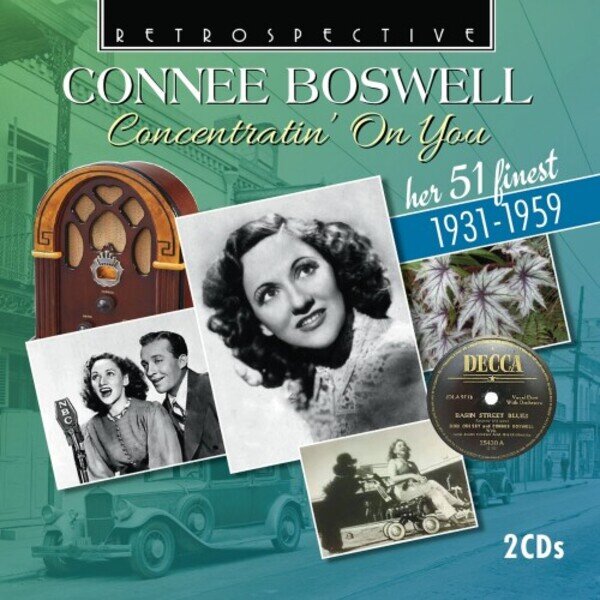 A member of one of the greatest jazz vocal groups ever, the Boswell Sisters, Connee Boswell (with one early exception) began recording as a single in 1931 and fulltime after the Boswells broke up in 1936. Her solo career, which lasted until her final recordings in 1959 (when she was still just 51), was in some ways similar to Bing Crosby's. While she always had a jazz feel to her interpretations, much of her output found her sounding fairly straight on ballads while swinging gently on the medium-tempo numbers, gaining an audience beyond hard core jazz listeners. However Boswell never lost her ability to sing jazz as she showed on a 1956 album with what was billed as the Original Memphis Five.
Concentrating On You, a double-CD from Nimbus' Retrospective series, is quite definitive of Connee Boswell's solo years. The 51 selections, which date from 1931-59, feature her in top form singing both jazz and superior pop ballads. There are no throwaways and, from the jazz standpoint, there are quite a few highpoints including her versions of "Hummin' To Myself," "Me Minus You," "I'll Never Say 'Never Again' Again," "I Can't Give You Anything But Love," a freewheeling "Dinah" from 1940, and "Amapola" and a scat-filled "Blue Skies" from 1958.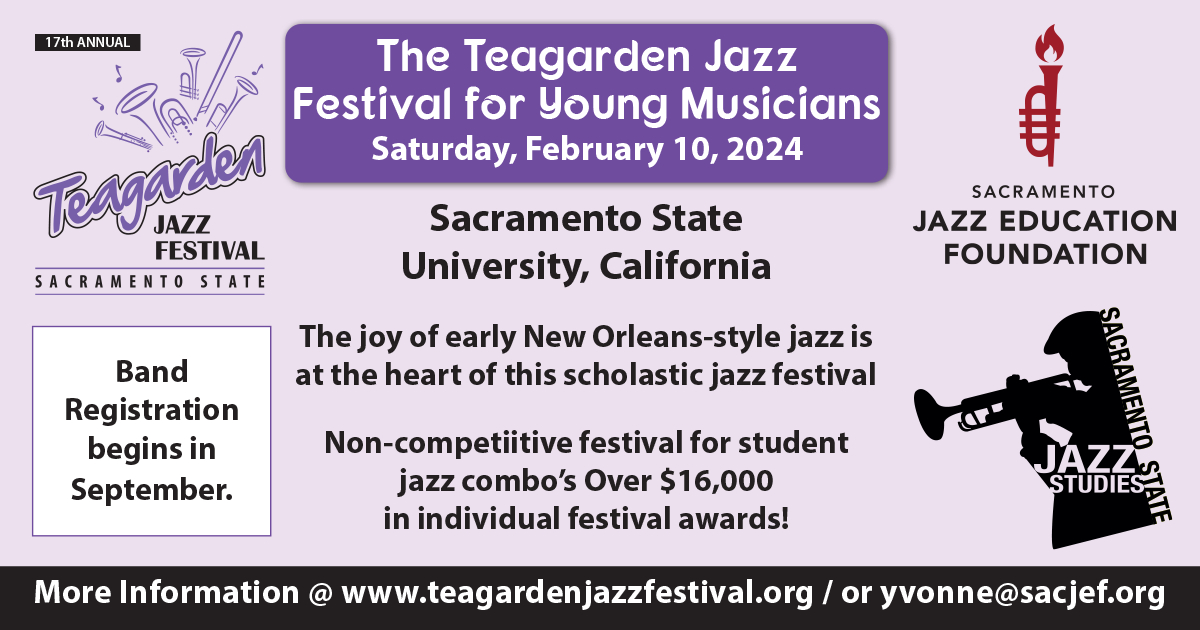 Boswell's numbers with members of Bob Crosby's Bobcats (particularly a classic rendition of "Martha" and one of the hottest versions ever of "Home On The Range"), which feature spots for trumpeter Yank Lawson and Eddie Miller on tenor, are particularly memorable, and there are six enjoyable vocal duets with Bing Crosby including "Basin Street Blues," "Bob White" and "That's A Plenty", the latter from a radio show in 1952. There are also four numbers from the Memphis Five album. Even the six numbers from her final two albums (songs by Irving Berlin and Rodgers & Hart) are better than I remembered. As a bonus, Boswell's very first solo recording, "I'm Gonna Cry" from 1925, is included as the final selection. Among those who make brief but worthy appearances along the way are trumpeter Billy Butterfield, cornetists Muggsy Spanier and Andy Secrest, clarinetist Jimmy Lytell, and guitarist Mundell Lowe.
Concentrating On You is, with the exception of the full Memphis Five album, the one Connee Boswell CD to get.
Connee Boswell • Concentratin' On You
Retrospective RTS 4384
www.retrospective-records.co.uk