After several phone calls and e-mails were exchanged, Jeff and I decided to postpone the discussion on "Panama." While we mulled over a variety of subjects, Scott Yanow's profile of Yank Lawson and Bob Haggart appeared in the January issue of The Syncopated Times. Inspired by Scott's article, Jeff and I agreed to examine one of the best small bands of the 1930s and 40s (or any other time, for that matter)! – Hal Smith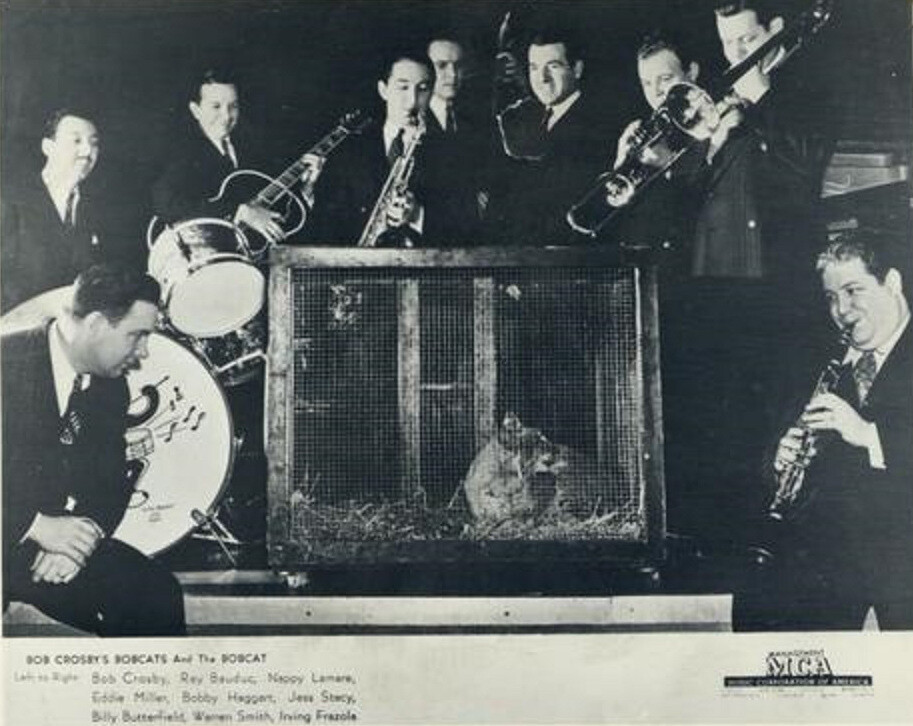 At the height of the Swing Era, there were some memorable small groups which performed a repertoire of older jazz classics. Muggsy Spanier's Ragtimers and Bud Freeman's Summa Cum Laude Orchestra were two of the very best. Also, some of the larger orchestras featured small combos, such as Tommy Dorsey's Clambake Seven and Benny Goodman's Jam Dandies. Bob Crosby's Orchestra played a number of songs associated with Louis Armstrong's Hot Five, The Wolverines, and the Original Dixieland Jazz Band, but the Bob Cats (the band-within-a-band comprised of Bob Crosby sidemen) was often referred to as "The Best Dixieland Band in the Land."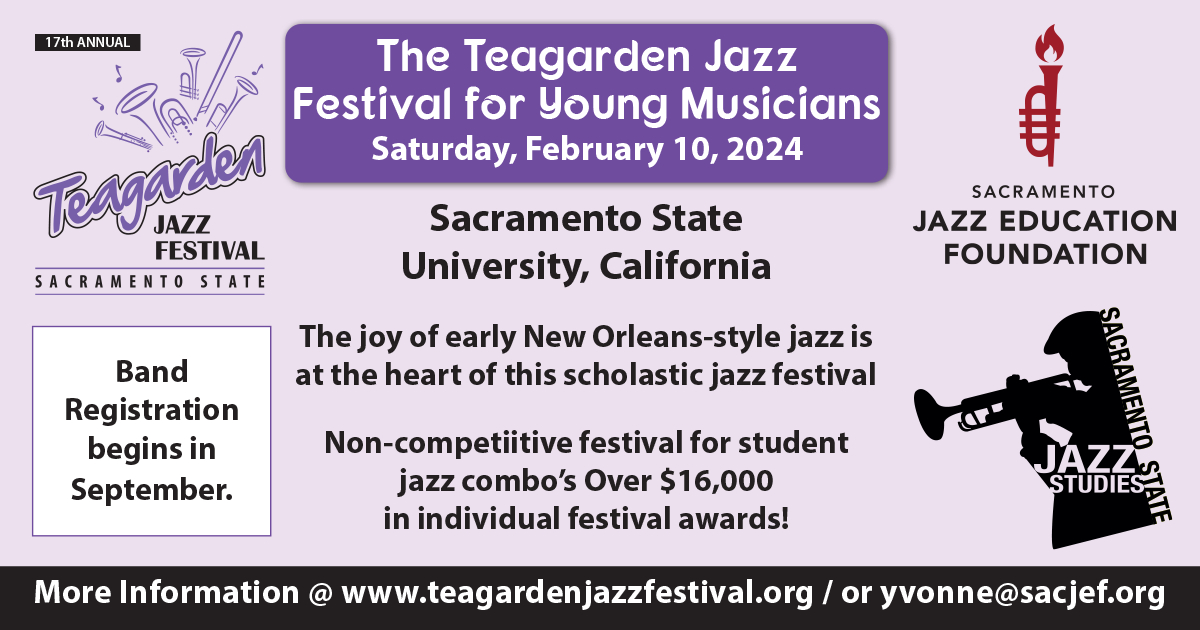 Beginning with their first Decca recording session, November 19, 1937, the Bob Cats were a hit with jazz fans and other musicians. Even Bob Wills' Texas Playboys featured a small band modeled on the Bob Cats—led by trumpeter Benny Strickler, who played a similar style to the Crosby band's Yank Lawson. Later on the band was a direct influence on many "Dixieland" recording bands such as Matty Matlock's Paducah Patrol, Pete Kelly's Big Seven, and the Kings of Dixieland.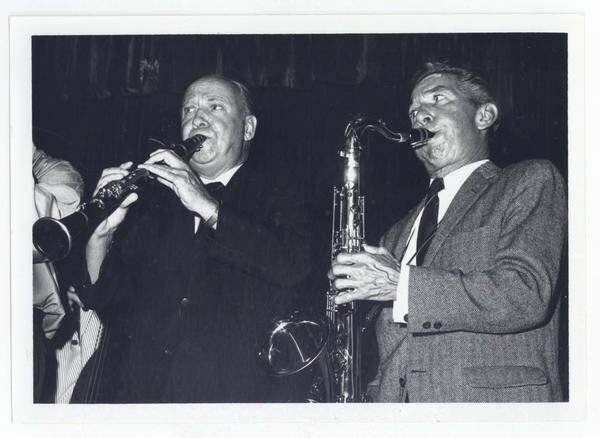 Hal Smith: Jeff, there are so many great recordings and broadcasts by the Bob Cats that we could spend weeks listening to them and talking about the highlights. Before we discuss specific performances, I would really like to know which elements of the Bob Cats' sound appeal to you?
Jeff Barnhart: I'll go for the obvious first, Hal: pianists Joe Sullivan, Bob Zurke, and Jess Stacy, swinging heroes of two-fisted, yet supple, hot piano jazz. Now that I've got that out of my system, where can I begin? The Bob Cats' earlier material preceded Lu Watters and Eddie Condon in fomenting interest in the revival of New Orleansian polyphonic, ensemble-based jazz. They would carry that throughout their heyday in the late '30s and early '40s (check out "That Da Da Strain" from 1942 of which a full half of the 2:55 length is ensemble).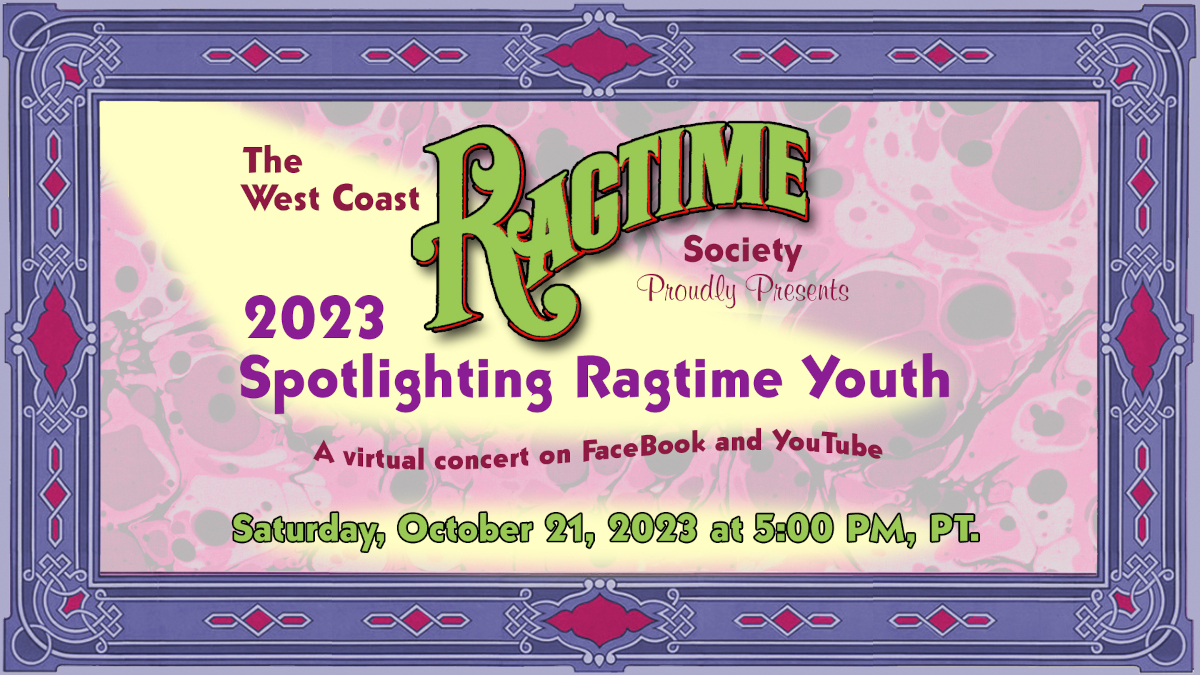 During a time when big bands were performing heavily arranged versions of popular tunes, the Bob Cats enjoyed playing lightly arranged Dixieland and Swing standards with a good amount of room for collective improvisation. It was a driving, happy sound; as reported to Richard Sudhalter by bassist-arranger Bob Haggart, "Above all, we were like a family. We worked together, socialized together and musically thought together."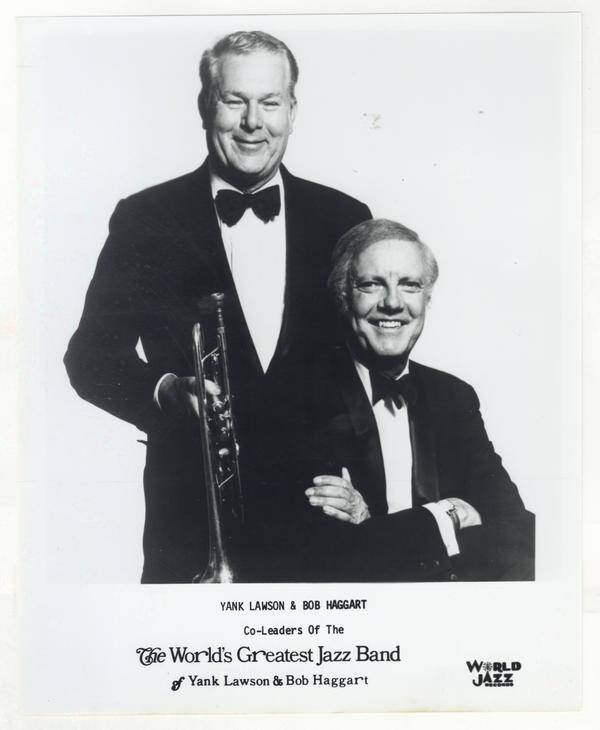 Two other things stand out for me as we begin our exploration: First, the four-horn front line of trumpet, clarinet, tenor sax and trombone—including greats over the years such as: trumpeters Yank Lawson, Billy Butterfield, or Muggsy Spanier; clarinetists Matty Matlock or Irving Fazola; the amazing Eddie Miller on sax; trombonists Warren Smith or Floyd O'Brien—was remarkable in that the horn players never stepped on each other's musical phrases, even during the free-wheeling, off-the-cuff ensembles: something that is sometimes hard to do even with just three horns!
Second, the relaxed, yet intense swing of the sound was fantastic. Both of these attributes are partially the results of having a strong core of native New Orleanians, including Fazola and Miller in the front line and guitarist Nappy LaMare and drummer Ray Bauduc in the rhythm section. Since I've ended my first entry with one of your heroes, Hal, back to you!
HS: I agree with everything you said. The whole concept of the band, the excellent arrangements, the ability to play so well as an ensemble and the great solos make the Bob Cats' recordings some of my all-time favorites. Each one of the pianists you mentioned brought a totally different sound to the band. While Lawson, Butterfield, and Spanier had unique sounds, all three of them really drove the ensembles and played wonderful hot solos too.
On some of the records, Eddie Miller actually played clarinet solos. He was a fan of Johnny Dodds and Leon Roppolo, so there is an authentic old-time New Orleans atmosphere whenever he is the clarinetist. And Ray Bauduc…one of the most exciting and inventive drummers in jazz history.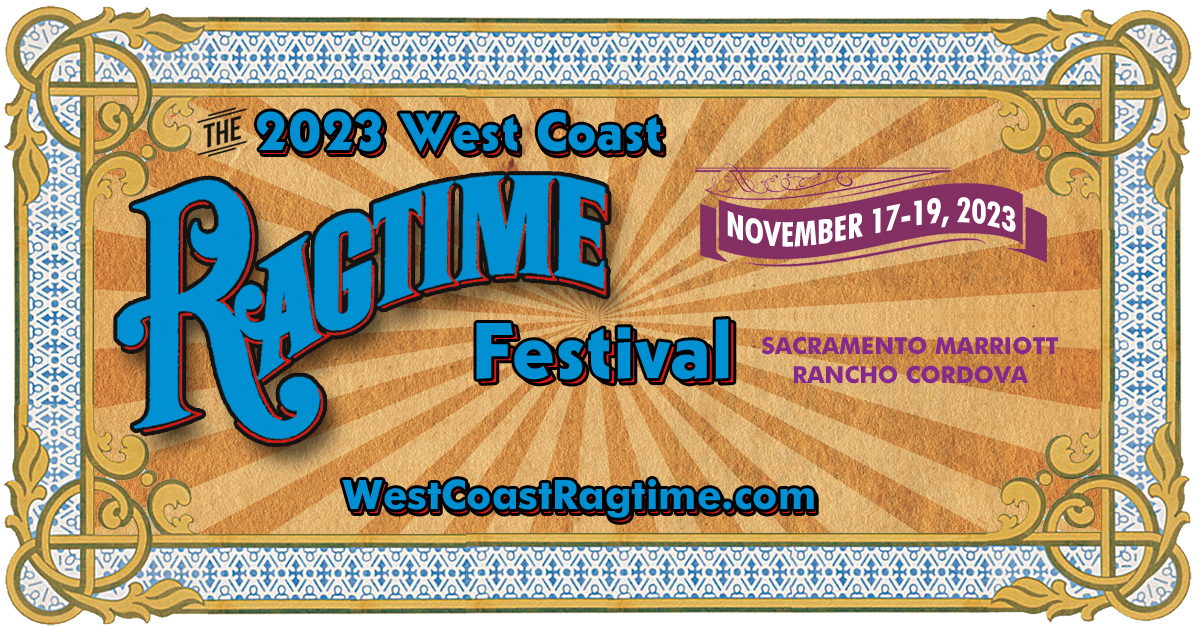 To get started, let's talk about a performance from the first Bob Cats session: "Who's Sorry Now?" This one has all the things we like about the band. It begins with a quote from King Oliver's "Weatherbird Rag." The opening ensemble has Yank Lawson's strong, rhythmic lead; Warren Smith's tailgate trombone; Matty Matlock's polyphonic clarinet, and Eddie Miller's tenor sax approximating a loose second trumpet part. The "Weatherbird" quote is heard again as an interlude before Miller's solo, with the horns riffing lightly in the background.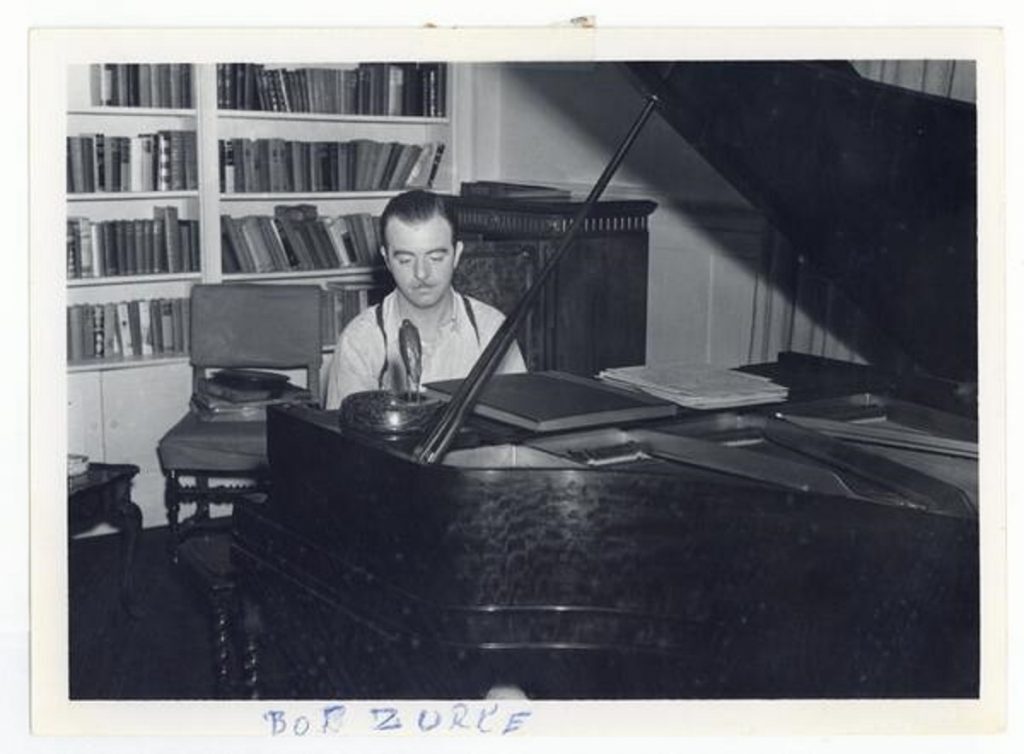 Bob Zurke's piano solo is characteristic: playing busy patterns at both ends of the keyboard with plenty of contrary motion and flawless execution. Next, the band plays a heavily-accented riff chorus that includes a rhythmic device that originated almost a thousand miles away from New Orleans: the Chicago "Stop-and-Go." The band plays it twice, to launch solos by Matty Matlock and then Warren Smith. The ensemble returns, but Yank Lawson stays on a D note to lead the band back into the last eight bars. Bauduc switches to two beats on the bass drum and a heavy afterbeat on the snare and cymbals as the performance comes to a close—with one more nod to "Weatherbird Rag."
JB: And all of that in under three minutes! YOWZA! Hal, I'm going to jump ahead in time to a 1951 "reunion" version of the band, here on video with all the cohorts listed above, but with Jess Stacy at the piano and Butterfield on trumpet. It's great fun to see them play "Who's Sorry Now?" with the same arrangement but different solo order than you describe above, and "The March of the Bobcats" (from 1938 and incorporating "Maryland, My Maryland (Kid Ory)"—it's interesting that their "Dixieland Shuffle" of 1936 was simply a reworking of the much-older "Riverside Blues (King Oliver)": they had no problem lifting material to make it their own!). Sure, they're dynamic for the cameras, but you can see the affection, communication and connection they all have during these numbers.
Bauduc takes an intro and the band swings in a hot ensemble before Matlock takes off, playing hot riff after hot riff; trumpet and trombone duet on the "Maryland" part, a brief eight bars from Miller, the final sounding of the brass duo and a full chorus by Mr. Stacy! The final chorus, with some tasty drum interpolations, makes great use of dynamics and heat to bring this short video to a rousing finale.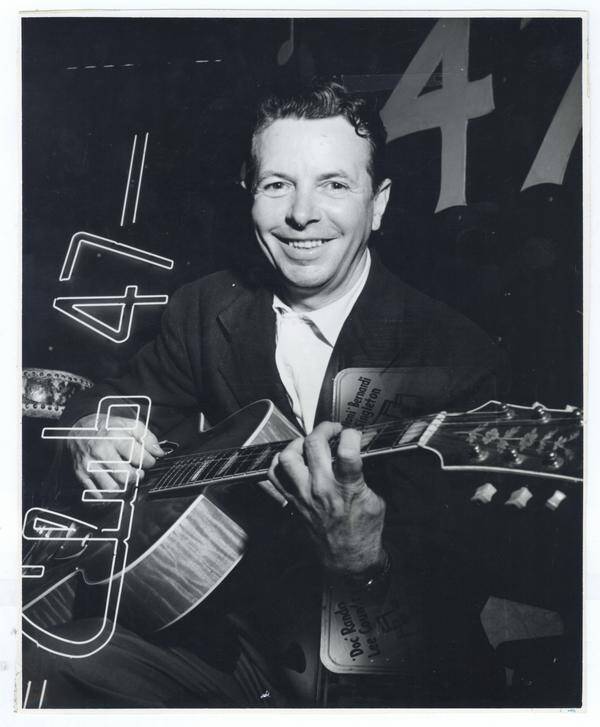 Although not as well edited, this same group can be seen performing the ancient, but beloved, "Muskrat Ramble", putting new energy into this venerated warhorse. One final observation of the videos is that The Bob Cats are set up the same way Lu Watters liked his band set up; rhythm section in front, with the "front line" standing on a riser in the back. WONDERFUL!
HS: I do enjoy watching the band play on those 1951 videos – especially being able to see what and how Bauduc was playing!
Billy Butterfield's sound on the trumpet was very different from Yank Lawson's, but he could really make the ensemble go. One of my favorite Bob Cats sides with Butterfield on trumpet is "Mournin' Blues." That's one of the lesser-known tunes from the repertoire of the Original Dixieland Jazz Band, but I think it should be played more!
The band starts swinging (with a New Orleans feel) from the get-go. Butterfield shows a lot of influences, including Bix. Smith, Matlock, and Miller take their usual top-notch solos, but the ensemble choruses are the highlights for me – along with the fantastic drumming. Those accents on the snare, the stick-on-the-bass drum with cowbell, and the marvelous choke cymbal knock me out every time I listen to this one.
JB: The beautiful thing about this performance of the ironically-titled, sprightly "Mournin' Blues" is the way it illuminates how steeped the members of this band were in the repertoire and traditions of early jazz while never copying. The "A" section is actually a 16-bar opener leading to the 12-bar blues, throughout which, in a nod to the older styles, every 8- bar solo chorus is preceded by a 4-bar ensemble.
In addition, quotes from earlier tunes abound; while the quotes from the "Memphis Blues(Six Hot Hottentots)" break found in the opening blues ensemble and from "Aunt Hagar's Blues (Sam Lanin)" were in the original ODJB recording, the Bob Cats also slide in a quote from the famous trumpet solo in "Dippermouth Blues" in the penultimate ensemble.
In a nod to the ODJB, where ensemble was King, this 3:00 recording has a total of only 40 seconds of soloing, and even during some solos, the other members of the front line are gently backing the featured horn. As you appropriately highlighted, Bauduc is the "behind-the-scenes" star, subtly changing his backing from chorus to chorus, driving the band and playing the final two choruses with a swinging back-beat choke cymbal. (Who else was actually doing that on a recording in 1939?)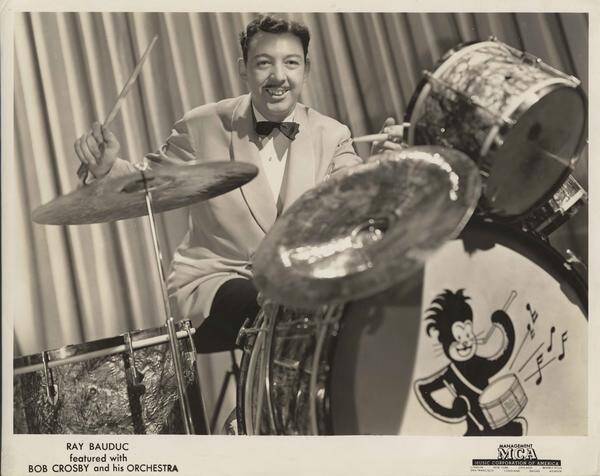 Finally, in tribute to the whole New Orleans tradition, this recording finishes with four ensemble out-choruses and includes a "double ending" (an extra four bars on the closing harmony) used often by Jelly Roll Morton, even more by Lu Watters and almost exclusively by The Firehouse Five. Talk about looking backward AND forward and making the whole sound fresh and new.
HS: You mentioned Lu Watters and there are some connections between Lu and the Crosby group that are worth mentioning: Watters' orchestra at Sweet's Ballroom was heavily influenced by Crosby's and he also featured a band-within-a-band, similar to the Bob Cats. Also, when Muggsy missed a Crosby engagement in San Francisco, Lu substituted for him!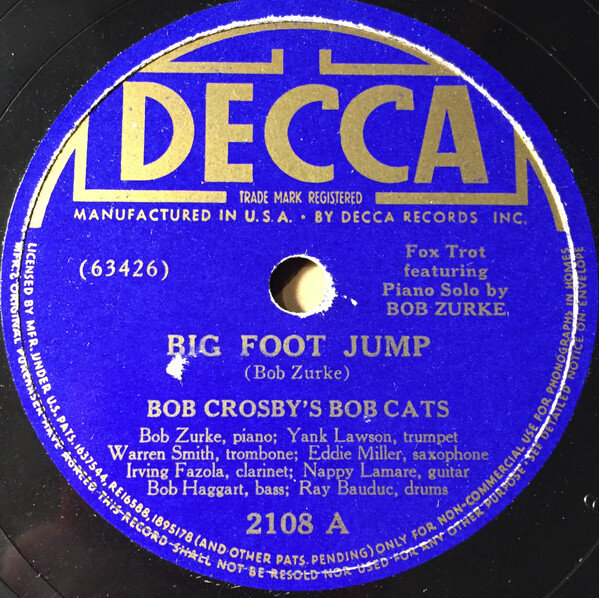 Moving on, there are three records by the Bob Cats that I especially like and I would like to know your thoughts on each one…First is "Big Foot Jump," featuring Bob Zurke on piano. Apparently Zurke had small hands and stubby fingers which would make it difficult to play stride piano. But on the second chorus, it sounds to me like he was having no trouble channeling Fats Waller and Earl Hines!
JB: Fats and "Fatha" would have tipped their hats to Zurke, here or anywhere! His right hand has that full octave-chord "trumpet" sound favored by Hines, while his left strides nicely, but with his trademark contrapuntal single note work throughout. I wasn't aware of the description of Zurke's hands you mentioned, so I listened again more carefully. The only evidence I hear is that where a stride pianist might use walking tenths, he was using single notes. Doesn't detract from the excitement of the performance though! What do you have next?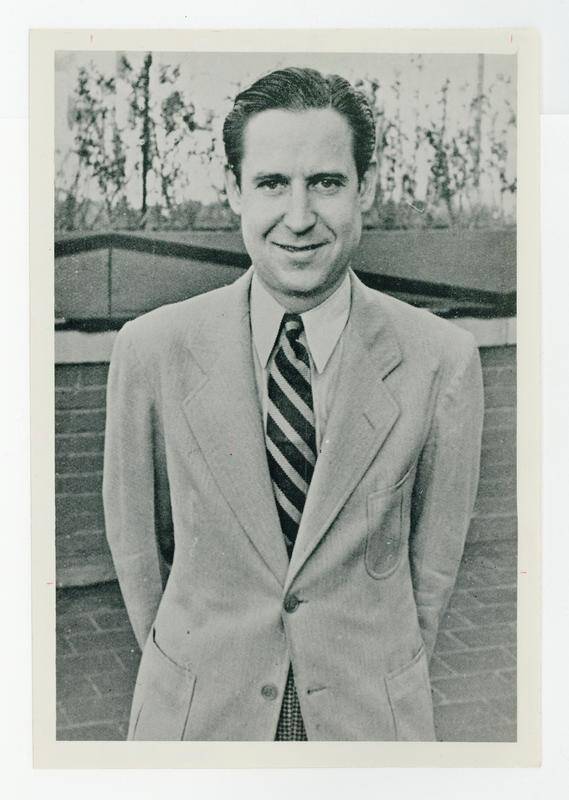 HS: One of the sidemen we haven't mentioned yet was only in the band for a short time, but he played up a storm while he was in the Bob Cats: cornetist Sterling Bose. Just listen to the way he builds the intensity throughout "Loopin' The Loop" until that last ride-out! Bose had a little softer edge to his tone than Lawson, Butterfield, or Spanier; maybe he picked that up while rooming with Bix in St. Louis in 1925?
JB: There must have been some parties in that room! Fittingly, I was listening to this on my "Bose" headsets! That's some mighty tasty playing, but I was drawn even more, once again, to Bauduc's drumming throughout and the rare Lamare guitar solo, as well as Miller's hot sax solo and finally, I feel we need to tip our hats to this man for his swinging arrangements as well as his bass playing: Bob Haggart. NO dead weight here!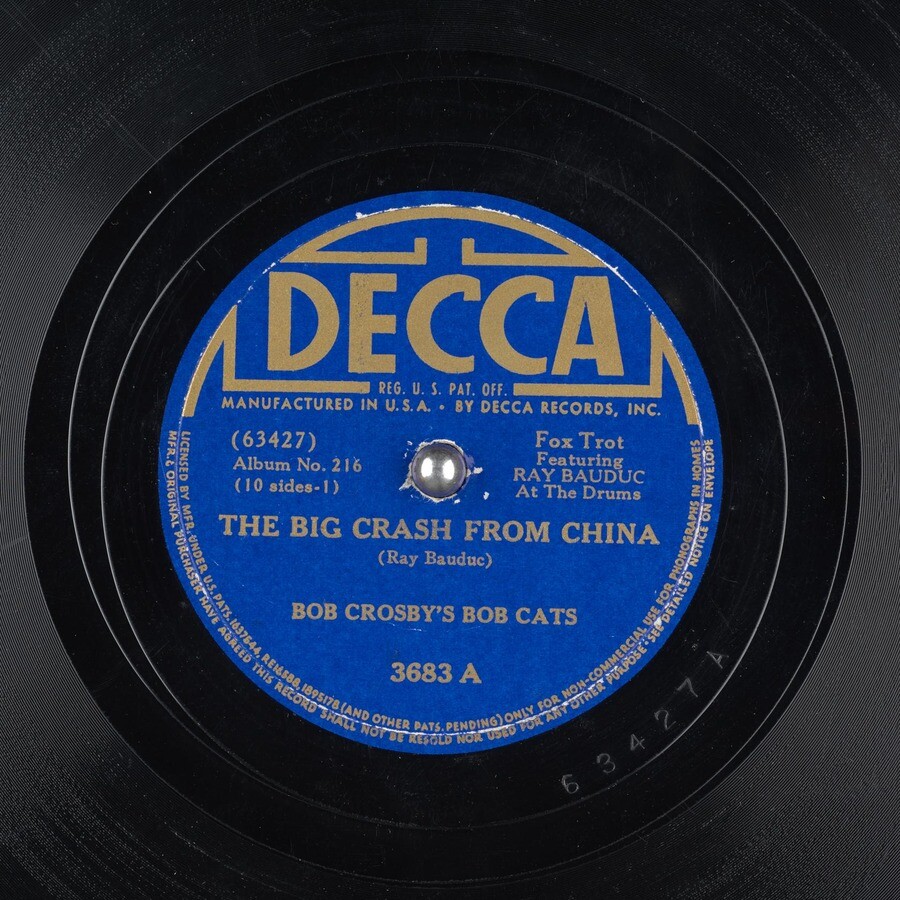 HS: I could talk about the Bob Cats records for weeks at a time but will end this round-robin with one final side: "The Big Crash From China." The individual musicians don't have much to do on this one, as the spotlight is on Ray Bauduc. What a tour-de-force! This is every single good thing about New Orleans drumming, and you can sure tell that Bauduc paid close attention to Baby Dodds, Zutty Singleton, Paul Barbarin, and quite a few other great Crescent City percussionists!
JB: And a more fitting conclusion there could not be! One great drummer grooving on another great drummer, who exhibits idea after idea without ever overplaying, always staying in the groove and unfailingly providing a clear road for the band's entrances between drum spots. I'll finish up our ride here by mentioning that I discovered the Bob Crosby's music being used for Fallout, an epic action role-playing video game series. "Happy Times," "Dear Hearts and Gentle People," and "Way Back Home" can all be found in Fallout 3 and 4: now a whole new generation is hearing Crosby and his music! (Just read the comments on those threelinks!)
Hal, I'd love to get into a discussion with you about the differences in playing for a dancing vs. a listening audience next time around. What do you think?
HS: That sounds good. We have had plenty of experience playing for both types!
JB: See ya on the floor!
Visit Jeff Barnhart's website (www.jeffbarnhart.com) and Hal Smith's (www.halsmithmusic.com) for information regarding recordings and upcoming engagements.