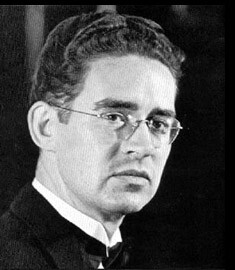 Joseph Michael O'Sullivan entered this world on November 4, 1906, the ninth child of Irish immigrant parents. His father, Michael, was an inventor, entrepreneur and well connected Chicago politician who served for a time as a city alderman. The family lived a comfortable middle class life in the city's northside Lakeview neighborhood.
All the O'Sullivan siblings were taught piano at a very early age, but Joe exhibited a particularly good ear, good musical memory and a single-minded dedication to the instrument. He was lavished with private lessons even as a pre-schooler and continued his musical development under the watchful eyes of parochial school nuns. By the time he entered Chicago's Lakeview High School in 1920 his interests has shifted to popular music and jazz, much to the chagrin of his parents.
Forsaking a more conventional high school education, Sullivan attended the Chicago Conservatory of Music in 1922 and 1923 and became known around town as a gifted, although budding, jazz musician. He fell in easily with members of the Austin High School Gang, Muggsy Spanier, drummers George Wettling and Gene Krupa, banjoist Eddie Condon and renowned cornetist/ pianist Bix Beiderbecke. These musical associations quickly led to paying jobs in the scores of Chicago's neighborhood dance halls and nearby resort towns.
Shortly after his 17th birthday Sullivan obtained his first card from the musician's union and thereby created new and more regular employment opportunities for himself. He found immediate work in silent-movie theaters, with several radio stations, and soon with the dance orchestras of Louis Panico, Sig Meyers and Enoch Light.
With money in his pockets and a growing reputation, Joe Sullivan was more easily able to absorb the Southside Chicago jazz scene in the company of his cronies. He regularly heard Joe "King" Oliver, Jimmie Noone, Lil Hardin Armstrong, Freddy Keppard (spark plug of Doc Cooke's Dreamland Orchestra), and, occasionally, Jelly Roll Morton. His particular favorites became Earl Hines and Thomas "Fats" Waller from whom Sullivan borrowed selectively and tastefully while developing his own distinctive personal playing style. Additional musical influences included the New Orleans Rhythm Kings and members of the Paul Whiteman Orchestra with whom he jammed in the basement of the "Three Deuces", a Loop bar across State Street from the famed Chicago Theater.
Sullivan's recording career began late in 1927 when he joined "McKenzie and Condon's Chicagoans" for two sessions which Red McKenzie had arranged with OKeh Records. Other musicians included Jimmy McPartland, Frank Teschemacher, Bud Freeman, Jim Lanigan and Gene Krupa. These popular recordings exposed Sullivan and the others to a national audience, and critics quickly dubbed their playing "Chicago Style" (a label which the band members disdained).
Overestimating their popularity, the band re-assembled in New York City during the summer of 1928, but found good jobs difficult to come by. Sullivan took good advantage of the venture by further exposing himself to Harlem pianists James P. Johnson, Fats Waller and Willie "The Lion" Smith. He was also introduced to trombonists Miff Mole, Tommy Dorsey and Jack Teagarden and bandleader Red Nichols. During 1929 Sullivan joined the Nichols orchestra, both touring and recording. He later worked with the Roger Wolfe Kahn Orchestra and from time to time participated in reunions of the McKenzie/Condon band. He found occasional studio work and numerous short-term nightclub jobs both as member of small groups and as a solo performer.
In 1933 he joined Bing Crosby as his accompanist, recording with him on both wax and in films in addition to making many radio broadcasts. He found additional solo recording and movie work in Hollywood, and came to know Bing's younger brother Bob who hired him into his band during the summer of 1936. Sullivan compositions "Little Rock Getaway", "Just Strollin'", "Minor Mood", and "Gin Mill Blues" became Crosby Band staples. Within mere months of joining the band, Sullivan contracted tuberculosis, removing him from the music scene for nearly two years. He briefly rejoined Bing Crosby in 1938 and the Bob Crosby Orchestra in 1939. These opportunities did not last, and Sullivan found himself working a variety of short Greenwich Village or 52nd Street club stints with his old Chicago pals or as a soloist.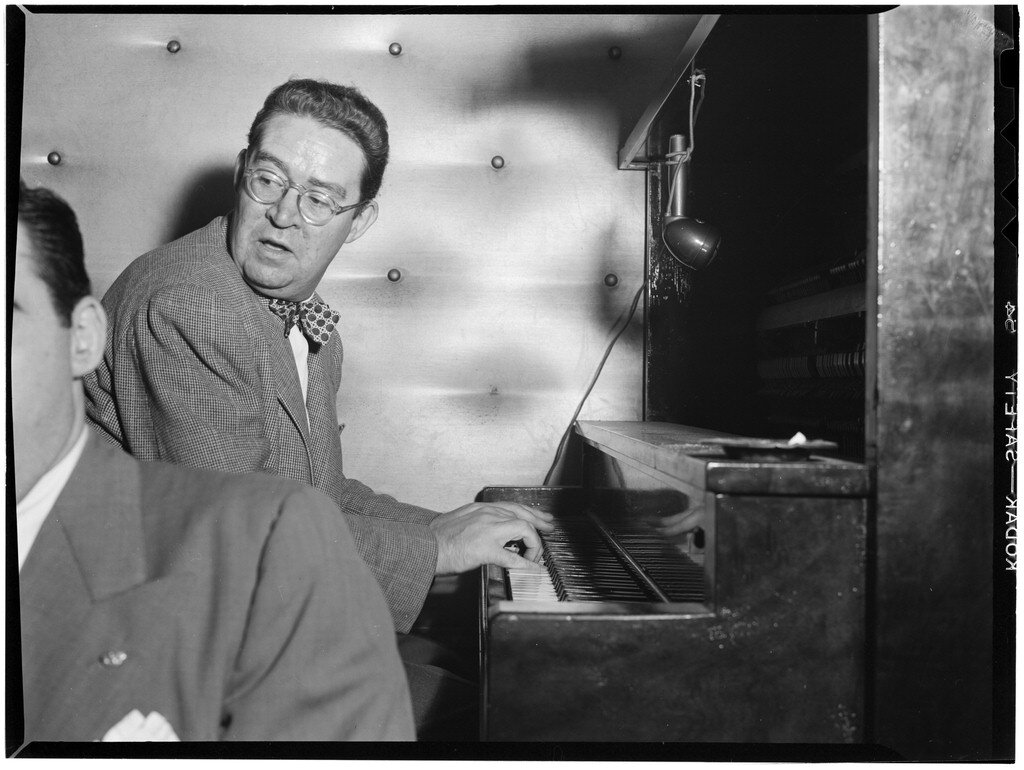 Marital difficulties and excessive drinking caused Sullivan to become increasingly unreliable and unable to keep a steady job, either as band member or soloist. A wartime ban on recording by the musicians union foreclosed that opportunity as well, causing him to seek work in Los Angeles in late 1943. He found no regular work, but did manage to play club dates, local dances and to make a few records. In May, 1945 he returned to New York and fell in with his old companions in the "Condon Gang". This led to numerous jam sessions and eventually to a spot at Condon's Club and with his touring band.
By 1949 three failed marriages, a formidable temper, alcohol and deep depressison over the deaths of many of his long time musical friends began to take its toll. Sullivan became increasingly irritable and withdrawn; he performed only sporadically but usually to critical acclaim until his death on October 13, 1971.- by Mike Donovan

Title

Recording Date

Recording Location

Company

Andy's Blues
(Joe Sullivan)
3-25-1941
New York, New York
Commodore
540-A
Del Mar Rag
(Joe Sullivan)
3-25-1941
New York, New York
Commodore
538-B
Forevermore
(Gotthelf / Burnett / Lewis)
3-28-1941
New York, New York
Commodore
538-A
Gin Mill Blues
(Joe Sullivan)
9-26-1933
New York, New York
Columbia
2876-D
Hangover Blues
(Joe Sullivan)
1953
San Francisco, California
Brunswick
Honeysuckle Rose
(Fats Waller)
9-26-1933
New York, New York
Columbia
2876-D
Just Strollin'
(Joe Sullivan)
8-8-1935
Los Angeles, California
Decca
600 B
Little Rock Getaway
(Joe Sullivan)
9-26-1933
New York, New York
EMI Parlophone
Little Rock Getaway
(Joe Sullivan)
8-8-1935
Los Angeles, California
Decca
600 A
Minor Mood
(Joe Sullivan)
8-8-1935
Los Angeles, California
Brunswick
My Little Pride And Joy
(Joe Sullivan)
8-8-1935
Los Angeles, California
Brunswick
Onyx Bringdown
(Joe Sullivan)
9-26-1933
New York, New York
Columbia
2925-D
Summertime
(George & Ira Gershwin)
3-28-1941
New York, New York
Commodore
540-A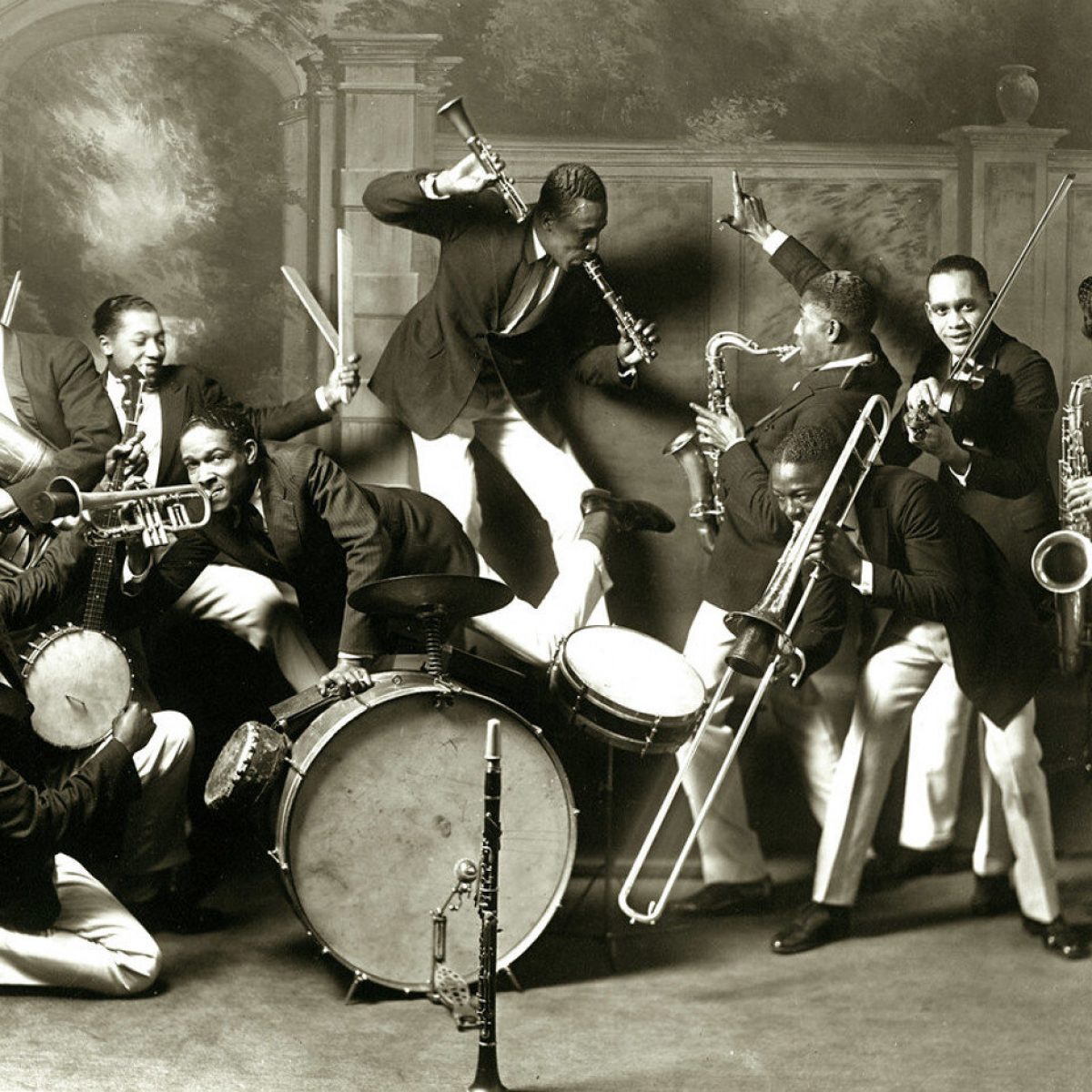 Redhotjazz.com was a pioneering website during the "Information wants to be Free" era of the 1990s. In that spirit we are recovering the lost data from the now defunct site and sharing it with you.
Most of the music in the archive is in the form of MP3s hosted on Archive.org or the French servers of Jazz-on-line.com where this music is all in the public domain.
Files unavailable from those sources we host ourselves. They were made from original 78 RPM records in the hands of private collectors in the 1990s who contributed to the original redhotjazz.com. They were hosted as .ra files originally and we have converted them into the more modern MP3 format. They are of inferior quality to what is available commercially and are intended for reference purposes only. In some cases a Real Audio (.ra) file from Archive.org will download. Don't be scared! Those files will play in many music programs, but not Windows Media Player.