Trumpeter Yank Lawson and bassist-composer Bob Haggart, while having separate careers, were musical friends and collaborators for nearly six decades. They came together during at least three extended periods to create exciting hot jazz, resulting in a countless number of magical musical moments.
John Rhea "Yank" Lawson was born in Trenton, Missouri on May 3, 1911. He started playing music on saxophones and piano before settling on the trumpet as a teenager. Lawson played in the University of Missouri Dance Band, was soon offered a job with Slatz Randall's group (with whom he made his recording debut on "Mom" in 1932), and dropped out of college. He also had a stint with Wingy Manone before being hired to join Ben Pollack in late 1933.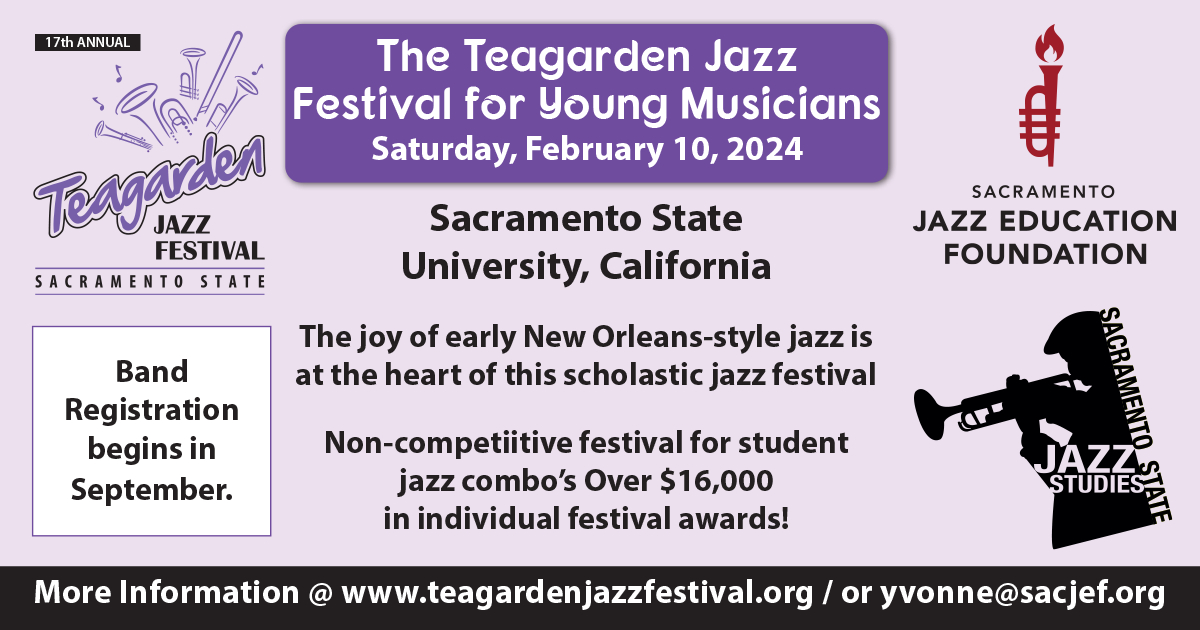 When Lawson joined Pollack, the 22-year-old became part of a very promising band that already included such long-time associates as clarinetist Matty Matlock, tenor-saxophonist Eddie Miller, guitarist-singer Nappy Lamare, and drummer Ray Bauduc. Other members included Benny Goodman's brother Harry Goodman on bass, lead trumpeter Charlie Spivak, and trombonist-singer Joe Harris.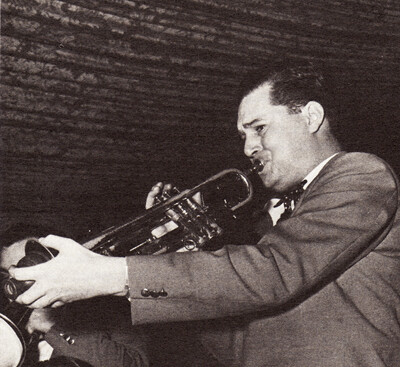 This group had plenty of potential and should have quickly become one of the top jazz big bands of the time, competing with the Casa Loma Orchestra, the Dorsey Brothers, Jimmie Lunceford, and Chick Webb, but there was one major problem. Ben Pollack was in love with Doris Robbins and was convinced that the singer could become a famous Hollywood actress. He neglected the band and emphasized dance music over jazz; the only instrumental recorded among ten selections in 1934 was a rhumba.
The musicians staged a mutiny later in the year, resulting in the orchestra breaking up. After searching for a new leader (their first choice, Jack Teagarden, was unavailable due to signing a five-year contract with Paul Whiteman), they settled on Bob Crosby, Bing's younger brother, a genial personality who was a decent singer. The nucleus of the band stayed together but since Harry Goodman had joined his brother's band, a new bassist was needed. Bob Haggart was hired.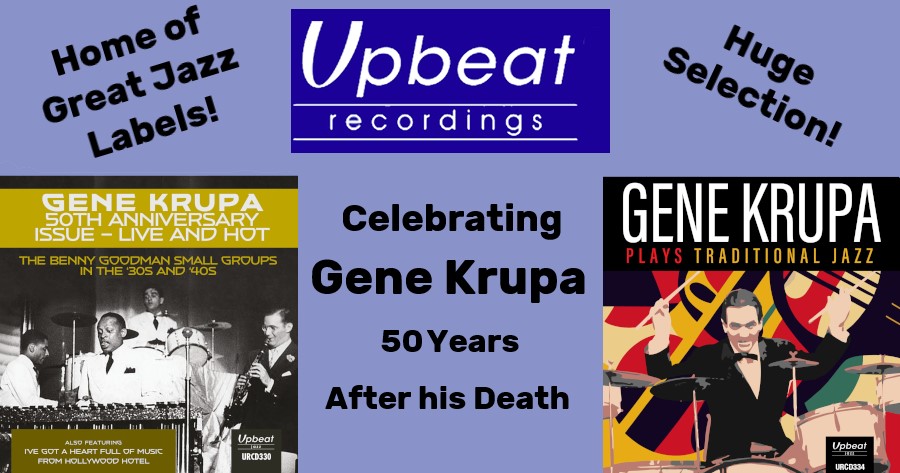 Robert Sherwood Haggart was born on March 13, 1914 in New York. Like Lawson, he played several instruments (banjo, guitar, trumpet and piano) before teaching himself the bass while in high school. Other than recording one song ("The Ramble") with guitarist George Van Eps on November 22, 1934, his career really began when he joined the new Crosby band in 1935. Haggart was a solid bassist who could take a rhythmic solo but was mostly heard as an accompanist who drove the band. Other than being a reliable fixture in the rhythm section for Crosby during the next seven years, Haggart made major contributions as a composer and an arranger.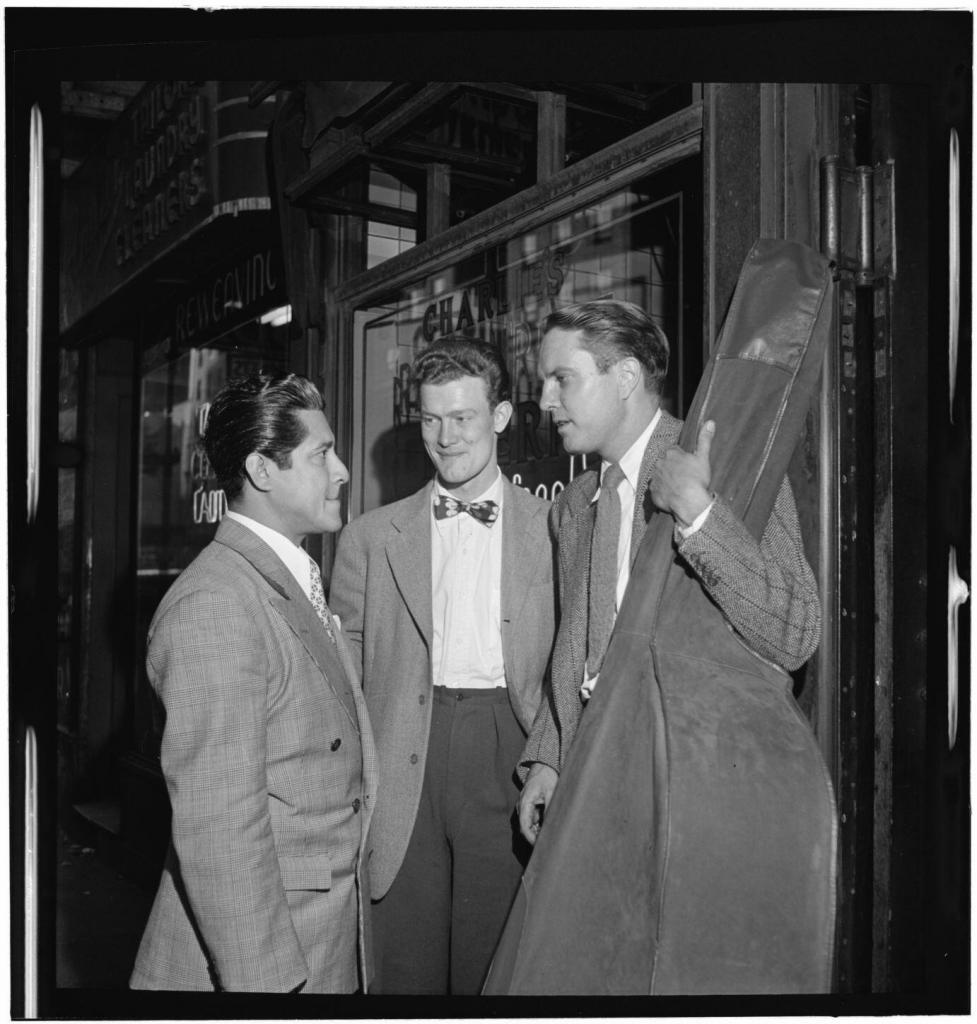 The first few recording sessions by the Crosby band were conventional, usually featuring the leader's vocals with the big band sounding like a typical swing orchestra. The first time that Haggart and Lawson really got to team up was on the November 8, 1935, date by the Mound City Blue Blowers which on that session was a quintet taken from the Crosby band with Red McKenzie on comb, performing four hot numbers that featured vocals by Nappy Lamare including "Red Sails In The Sunset" and "On Treasure Island." At that early point, Lawson's trumpet playing was already quite recognizable. Inspired a bit by Louis Armstrong but having his own fully formed voice, Lawson's style would be virtually unchanged during the next 60 years. He had a large tone, a wide range, and always swung, often quite powerfully.
After far too many routine sessions, the Bob Crosby Orchestra finally found its sound on the record date of April 13, 1936 which yielded "Dixieland Shuffle" and "Muskrat Ramble." From then on it would become famous for its freewheeling ensembles, hot soloists, and for its big band Dixieland sound. Lawson was a major part of all of that as the trumpet soloist, featured on such numbers as "Five Point Blues" (arranged by Haggart), "Sugar Foot Strut," "Savoy Blues," and "Come Back Sweet Papa." While trumpeter Billy Butterfield joined Crosby in November 1937 and could hold his own with Lawson, Yank was the trumpeter on the octet sessions by Bob Crosby's Bob Cats, jamming with the all-star ensemble on a variety of jazz standards starting on November 13, 1937, including "March Of The Bobcats."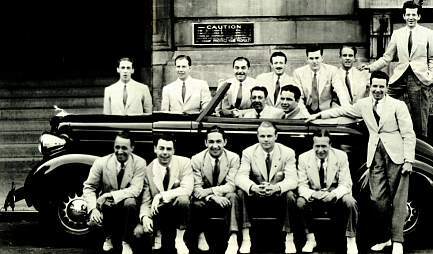 As a writer, Bob Haggart was also having an impact. On November 16, 1937, the Bob Crosby Orchestra made their first recording of his depiction of a New Orleans marching band called "South Rampart Street Parade." On October 14, 1938, he created a classic in "The Big Noise From Winnetka," a duet with drummer Ray Bauduc. Haggart whistled the melody and then had the piece be a showcase for Bauduc who in live versions hit everything within reach with his drum sticks, climaxing the tune by using his sticks on Haggart's strings while the bassist continued fingering notes with his left hand. It was always a crowd pleaser, and still is today.
Haggart also composed "My Inspiration" (which has usually been a clarinet feature) and was well-known enough in the swing world to be picked to play on the first two sessions by the Metronome All-Stars in 1939 and 1940.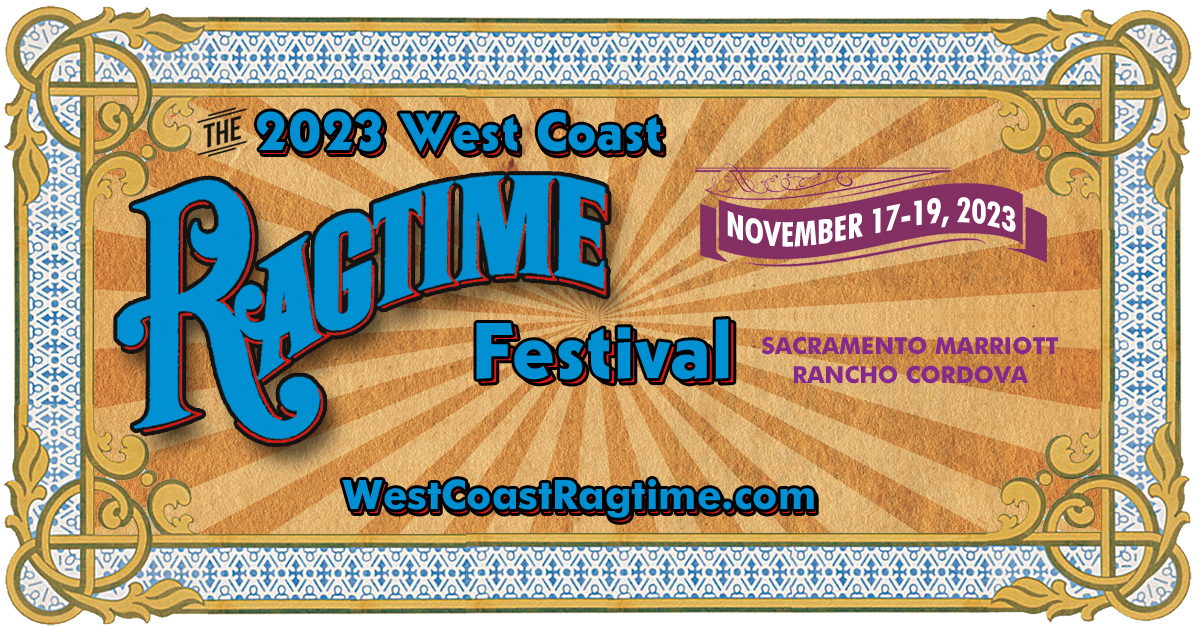 Haggart's most famous original, the classic ballad "What's New" (known originally as "I'm Free"), was first recorded on October 19, 1938 and showcased Billy Butterfield. It is possible that it would have been a feature for Yank Lawson, but the trumpeter had left the Crosby band a few months earlier to accept a lucrative offer to join Tommy Dorsey. TD, who knew what he had, treated Lawson well, featuring him with both his big band ("Lonesome Road" and "Hawaiian War Chant") and Dorsey's Clambake Seven ("You Must Have Been A Beautiful Baby" and "Rancho Grande").
Through a stroke of luck, Lawson spent a good part of the swing era working with two of the few bandleaders (Crosby and Dorsey) to feature a Dixieland-oriented small group taken out of their big band. Eventually tiring of touring, Lawson left Dorsey in early 1940, working in the pit band of the Broadway show Louisiana Purchase. Other than a single session with pianist Erskine Butterfield, Lawson was off records altogether for 21 months until he decided to rejoin Bob Crosby in mid-1941.
His return rejuvenated the band (which had shifted to a more commercial format) and helped turn it back towards hot jazz, particularly on the big band's recording session of January 27, 1942, (which has the orchestra sounding enthusiastic on five Dixieland standards and "Jimtown Blues") and a Bobcats date from Jan. 29, 1942 (which included "It's A Long Way To Tipperary" and "That Da Da Strain"). Lawson is particularly expressive on the emotional "Chain Gang," an often-overlooked gem from Feb. 17, 1942,
Due to World War II, Bob Crosby broke up his orchestra after 1942 and joined the Marines. Suddenly Yank Lawson and Bob Haggart were at liberty but neither was unemployed for long. Lawson had a short stint with Benny Goodman and then became a studio musician in New York, working on radio and (by the 1950s) television while continuing to play jazz. The trumpeter began an association with Eddie Condon, led some hot record dates of his own (utilizing such sidemen as Miff Mole, Pee Wee Russell, James P. Johnson, and sometimes Bob Haggart), had occasional reunions with Crosby, made V-Discs, and was utilized on record dates by Jerry Jerome, Will Bradley, Bud Freeman, and Bing Crosby.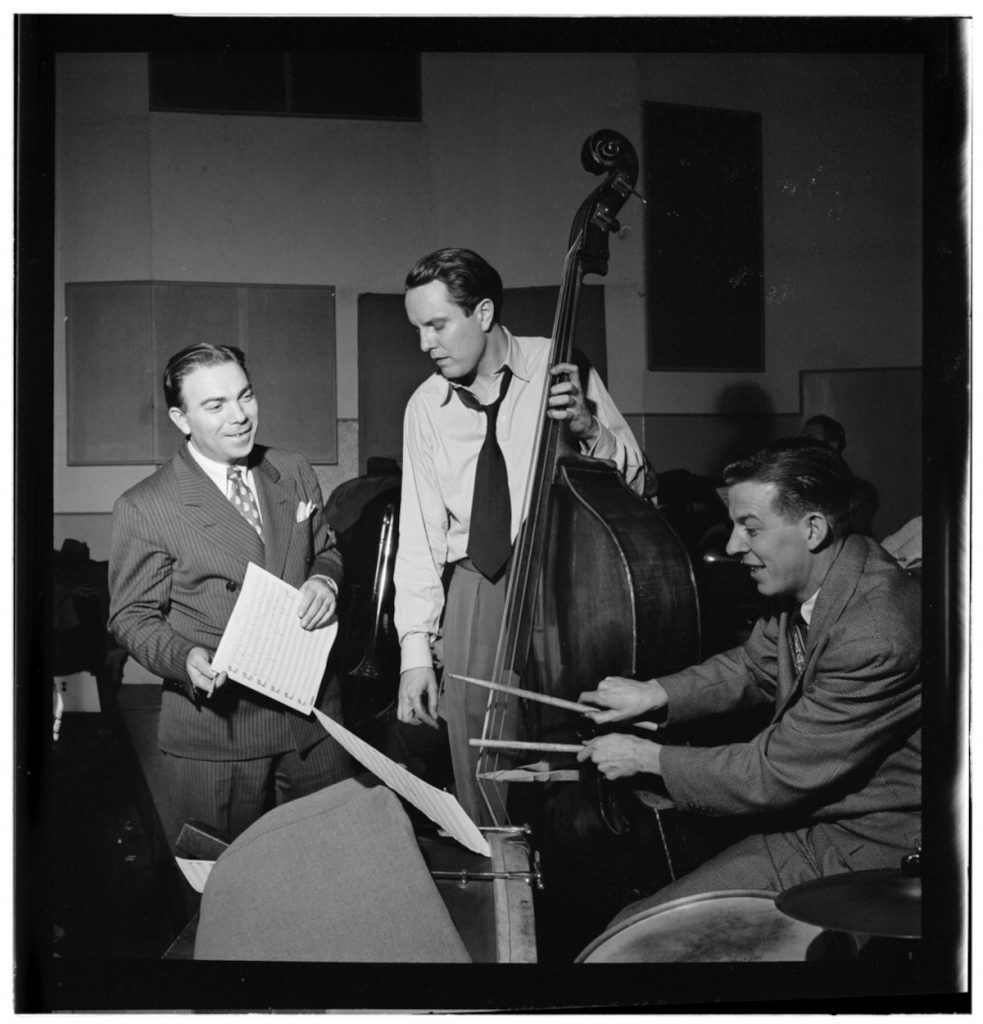 Bob Haggart became a studio arranger for the Decca label. He also remained active as a player, recording with Lee Wiley, Ella Fitzgerald ("Lady Be Good"), Eddie Condon (including many of his Town Hall concerts), Art Hodes, Will Bradley, Billy Butterfield, Muggsy Spanier, Bobby Hackett, Wingy Manone, Johnny Guarnieri, Frankie Trumbauer, Billie Holiday (the original version of "Don't Explain"), Peggy Lee, Louis Armstrong, Bing Crosby, Anita O'Day, Sarah Vaughan, Artie Shaw, Benny Goodman, Charlie Parker, and even Duke Ellington (subbing on the session from May 14, 1945). Haggart wrote the arrangements on a session co-led by Armstrong and Ella and was the bassist at Louis Armstrong's famed Town Hall concert in 1947.
Lawson and Haggart came back together for some Bob Crosby reunions and then in 1951 they formed the Lawson/Haggart Jazz Band. The sextet, which originally also included trombonist Lou McGarity, clarinetist Bill Stegmeyer, pianist Lou Stein, and drummer Cliff Leeman, gave the co-leaders an opportunity to escape from the studios and be heard more prominently.
During the next four years they recorded such albums for Decca as Play Jelly Roll's Jazz, Play King Oliver's Jazz, College Fight Songs, Blues On The River, Ragtime Jamboree, Windy City Jazz, South Of The Mason-Dixon Line, and Louis' Hot 5's and 7's. The albums are now a bit hard-to-find and have long deserved to be reissued.
Beyond their group, Lawson and Haggart stayed active in both the studios and the Dixieland scene throughout the 1950s and '60s. Lawson was particularly proud of playing lead trumpet in the style of King Oliver on part of Louis Armstrong's four-album retrospective Satchmo. He and Haggart often performed on the Steve Allen Show and on Allen's projects.
Yank, who recorded with everyone from Teresa Brewer to Clancy Hayes, an album called The Carpetbaggers Play Dixieland With A Twist, and some records of his own (which often included Haggart), was a regular at Eddie Condon's club during 1966-68. Haggart had a parallel career, recording with a variety of orchestras (including Richard Maltby and Ralph Flanagan), Lee Wiley, Bud Freeman, Ruby Braff, Eddie Condon, Dick Hyman, and Doc Severinsen, in addition to arranging the Lullabies Of Broadway album for Ella Fitzgerald.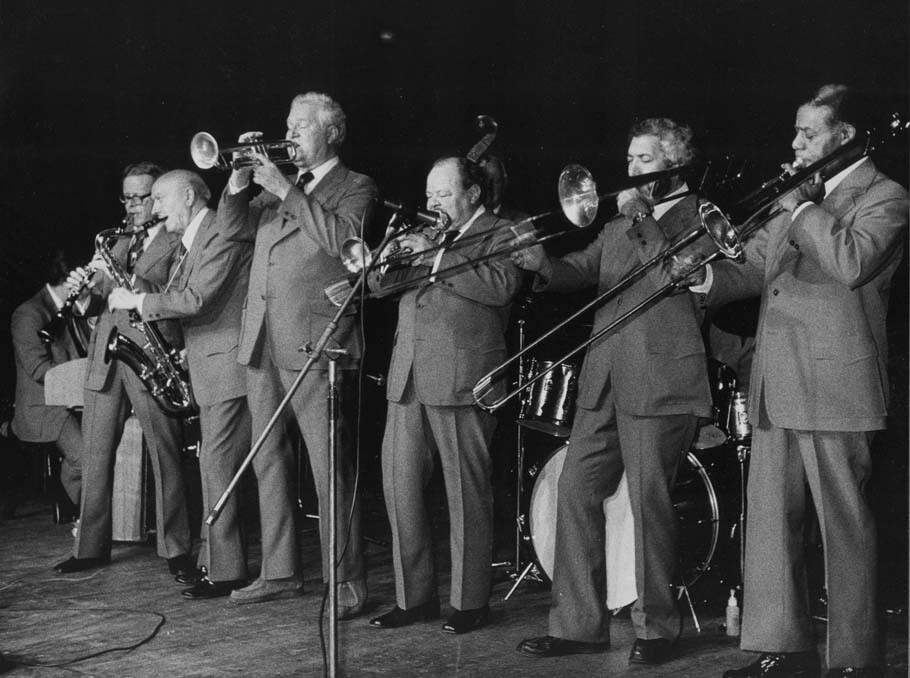 After performing at Dick Gibson's first jazz parties in 1966-68 in all-star groups that were later released on albums as Jazz in the Troc, in 1968 the nucleus of those ensembles became The World's Greatest Jazz Band. Co-led by Lawson and Haggart, the group largely lived up to its outlandish name by also including Billy Butterfield, both Carl Fontana (succeeded by Lou McGarity) and Cutty Cutshall on trombones, Bob Wilber on clarinet and soprano, tenor-saxophonist Bud Freeman, pianist Ralph Sutton, and drummer Morey Feld (Gus Johnson soon took his place).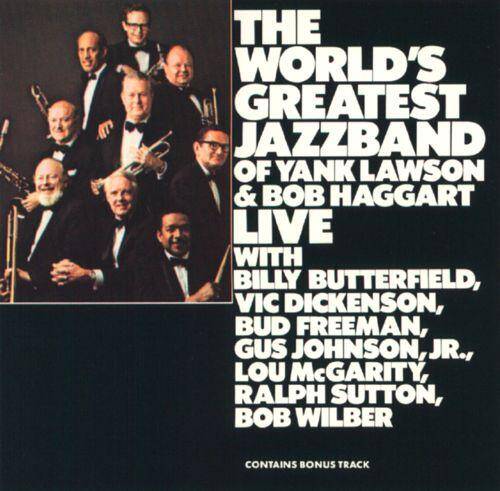 The band, which with some personnel changes lasted a decade, became the main outlet for Lawson and Haggart and is heard at the peak of its powers on 1970's Live At Roosevelt Grill (Atlantic). The WGJB served to remind listeners that, despite the passing of many decades, Yank Lawson and Bob Haggart (who were in their sixties) were still very much in their prime.
The World's Greatest Jazz Band faded away by the late 1970s (although the name was still used now and then in the '80s) but Lawson and Haggart continued on, frequently appearing at classic jazz festivals and still recording on an occasional basis. Yank Lawson's power and endurance gradually declined but his sound and drive were always intact. His final recordings were made in early 1991 (the album With A Southern Accent which naturally included Haggart) other than two songs from an Arbors Records jazz party in 1994. Lawson was in semi-retirement by then but had planned to go on a Japanese tour when he passed away on February 18, 1995 at the age of 83.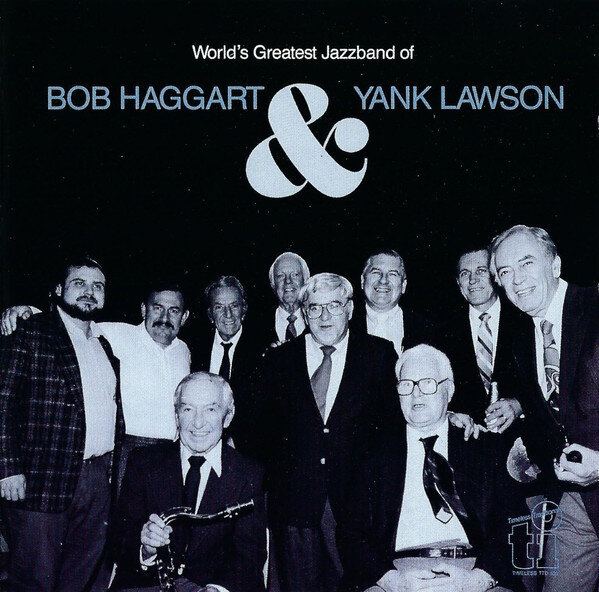 The last of the Bob Crosby Bobcats, Bob Haggart was also active up until the end. In the 1980s he recorded with the Sons of Bix, Lou Stein, George Masso, Maxine Sullivan, Nick Fatool, and Ed Polcer, and he had been in Benny Goodman's final big band in 1985.
In the 1990s, in addition to leading his own album as late as 1995, he was part of recording groups led by Barbara Lea, Kenny Davern, Rick Fay, Flip Phillips, Chuck Hedges, Bobby Gordon, Bob Wilber, Dick Hyman, Jackie Coon, Allan Vache, Ruby Braff, and John Sheridan.
Haggart seemed to be everywhere in the classic jazz world and was in constant demand, always happy to play "Big Noise From Winnetka." His final recording was a set of Louis Armstrong-associated tunes performed with the New York All-Stars on February 28, 1998, 63 years after he had first met Yank Lawson and joined the Bob Crosby Orchestra. He passed away on December 2, 1998, at the age of 84.
One can certainly argue that Yank Lawson and Bob Haggart were not major innovators who blazed new musical paths, but they certainly left behind hundreds of very enjoyable and exciting recordings—not a bad accomplishment for anyone.