Ewan Bleach is a cornerstone of the UK traditional jazz scene. As a clarinetist, saxophonist, pianist and singer he appears with several prominent London based groups, but beyond that, he's recorded with Tuba Skinny and sat in on numerous other projects.  This is our attempt to track them all down, let us know if we are missing something.
Traditional Jazz Broadly Speaking

Songs written by Louisa Jones apart from Tr.5 (Dakota Jim) and Tr.13 (Sam Bailey)
Louisa Jones…Accordion, Vocals, Double Bass (Tr.3), clarinet (Tr.7)
Ewan Bleach… Clarinet, Saxophone
Dakota Jim…Double Bass, Vocals, Accordion (Tr.3)
John Blease…Drums (Tr. 1, 3,8, 10, 11)
Alastair Caplin…Violin (Tr. 2, 3, 5, 9)
Mirabelle Gillis…Violin (Tr.3,11)
Skye Murphy…Trombone (Tr.3, 9)
Sam Bailey…Banjo, vocals (Tr.13)
LOUISA JONES Vocals, Accordion (except Tr.9,11), Double bass (Tr.9), Piano (Tr.7)
EWAN BLEACH Piano (Tr.2, 3), Clarinet (Tr. 5,7,8,9,10,11), Saxophone (Tr. 4, 6, 10)
DAKOTA JIM YDSTIE Double bass (except Tr.9), Accordion (Tr.9), Vocals (Tr.1, 4 ,9)
WILL SCOTT Clarinet (Tr.2,4,11), Saxophone (Tr. 3, 8)
MAXIM TARTAKOVSKIY Trombone (Tr.3, 5)
JOHN KELLY Guitar (Tr., 6, 8, 9, 11)
MAGIC MIKE HENRY Cornet (Tr.11)
1. Babsie, Rachel and The Storm
2. Panspermia
3. Horse Shoe Bridge
4. Wind is Hunting
5. Natasha's Song
6. No More Days
7. Creep Up Your Stairs
8. Hastings Song (D.Jim)
9. When These Bones
10. Glass
11. Graveyard
12. Come Seed Yer Oats
---
Listen at Spotify, buy at Bandcamp or cdbaby
Read our review of this album HERE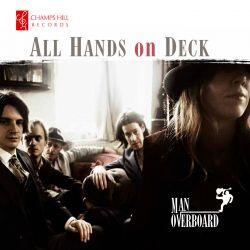 1. Honeysuckle Rose- Waller and Razaf [03:11]
2. That old feeling- Fain and Brown [04:50]
3. It ain't right- Rothberg and Meyer [03:46]
4. On the sunny side of the street- McHugh and Fields [04:02]
5. I found a new baby- Palmer and Williams [04:13]
6. All of me- Marks and Simons [03:40]
7. Avalon- Jolson, Al [03:26]
8. Lullaby of the leaves- Petkere and Young [04:17]
9. Me myself & I- Gordon / Roberts / Kaufman [03:38]
10. St James' infirmary- Trad. [06:10]
11. Hummin' to myself- Fain / Magidson / Siegel [04:08]
12. Jubilee- Adams and Carmichael [02:29]
13. Topsy- Battle and Durham [04:16]
14. I'll see you in my dreams- Jones and Kahn [04:06]
15. The old man of the mountain- Brown and Young [03:40]
16. How high the moon- Lewis and Hamilton [04:12]
17. You're a heavenly thing- Little and Young [03:15]
18. Premier Bal- Bechet, Sidney [02:48]
Preview and purchase at Champs Hill Records
The syncopated times reviewed this amazing album HERE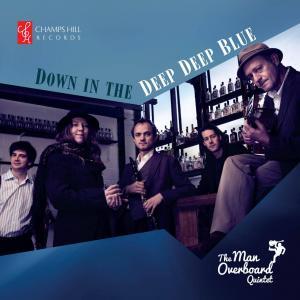 1. Please don't talk about me when I'm gone- Stept & Clare [03:51]
2. Sister Sadie- Silver, Horace [03:27]
3. Travlin all alone- Johnson, JC [04:17]
4. New Orleans wiggle- Piron, AJ [03:30]
5. Imagination- Livingston, Fud [04:42]
6. I hate myself for being so mean to you- Jones, Isham [03:48]
7. Me and my Gin- Johnson, JC [05:52]
8. I wonder where my baby is tonight- Donaldson & Kahn [03:43]
9. Carelessly- Kenny & Ellis [04:13]
10. Jubilee stomp- Ellington, Duke [03:29]
11. Good morning heartache- Higginbottom – Drake & Fisher [04:26]
12. Limehouse Blues Braham & Furber [03:56]
13. Dirty TB Blues- Spivey, Victoria [05:06]
14. I wish that I were twins- Mayer – Loesser & Delange [03:30]
15. If my heart could only talk- Samuels – Whitcup & Powell [04:11]
16. What a little moonlight can do- Woods, Harry M [04:43]
Sample and buy at Champs Hill Records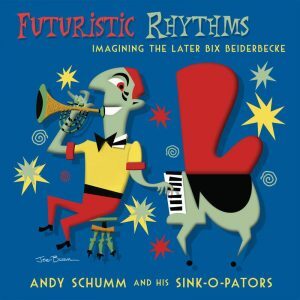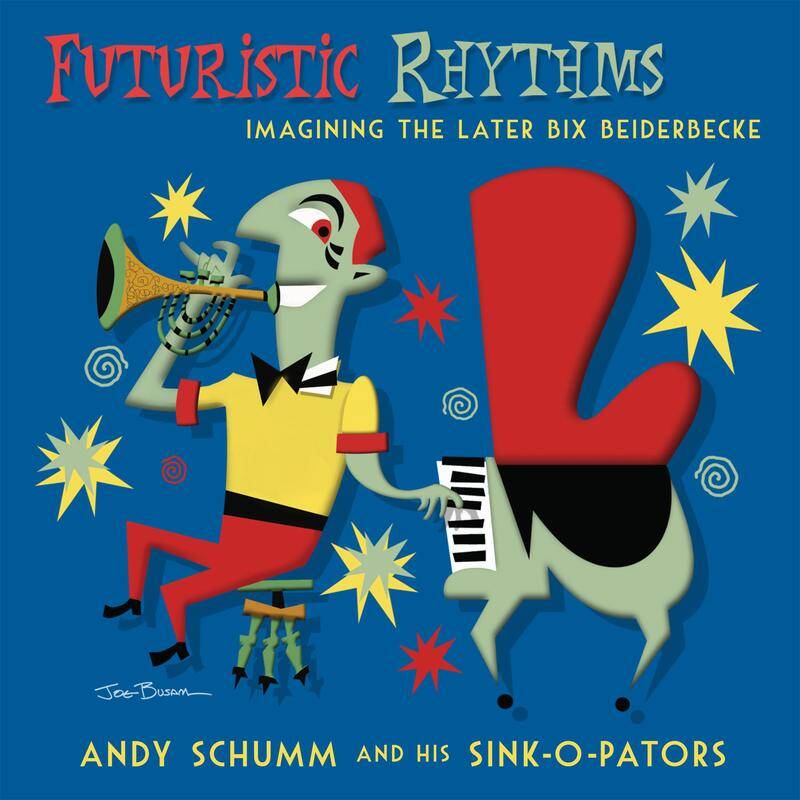 For this recording, cornetist Andy Schumm and an all-star group provide a tantalizing glimpse into what might have been had Bix lived longer. In his appearances across the globe, Schumm has established himself as today's foremost interpreter of the "Bix sound," able to reproduce faithfully Bix's legendary bell-like tone and his sophisticated sense of rhythm and harmony. The band includes a "who's who" of British and American musicians, including Ewan Bleach (clarinet and tenor sax), Andrew Oliver (piano), Martin Wheatley (guitar), Tom Wheatley (bass), and Nicholas D. Ball (drums). The CD includes a 12-page illustrated booklet with liner notes by Julio Schwarz Andrade. 12 selections. 54 minutes of music. Listen at Rivermont Records
Read our review of this album HERE
Todd Burdick – Tuba
Bobby Browne – Banjo / Guitar / Harmonica / Vocals
Barnabus Jones – Trombone / Guitar / Banjo
Shaye Cohn – Cornet / Piano / Fiddle
Robin Rapuzzi – Washboard / Bass Drum
Erika Lewis – Vocals
Special Guests: Jon Doyle on Clarinet & Tenor Sax // Ewan Bleach on Clarinet on Tracks 9, 12, 13 & 14 // John James on Dobro // Sam Doores on Bass Drum // Cassidy Holden on Bass Drum on Track 11.
Read our review of this album: Tuba Skinny's 2019 album Some Kind-a-Shake
Jason Lawrence: 6-string banjo
Greg Sherman: guitar and vocals
Max Bien-Kahn: resonator guitar
Todd Burdick: sousaphone
Robin Rapuzzi: percussion
Erika Lewis: vocals on tracks 6, 9 and 14
Barnabus Jones: trombone
Shaye Cohn: cornet
Craig Flory: clarinet (baritone saxophone on track 7, alto saxophone on track 13)
Ewan Bleach: alto saxophone (clarinet on tracks 7 and 13)
Tracks 1-5 (Some Kind-a-Shake session, 2019):
Jason Lawrence: 6-string banjo
Greg Sherman: guitar and vocals
Max Bien-Kahn: resonator guitar
Todd Burdick: sousaphone
Robin Rapuzzi: percussion
Erika Lewis: vocals on track 4
Barnabus Jones: trombone
Shaye Cohn: cornet
Craig Flory: clarinet
Ewan Bleach: alto saxophone, vocals on track 5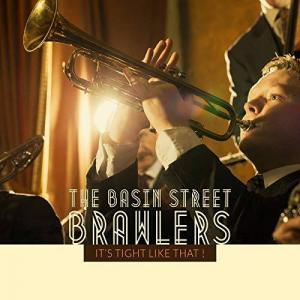 Track Listing: A Smooth One (Intro); If Dreams Come True; Just One Of Those Things; If Only You Knew; All My Life; How Am I To Know?; Stars Fell On Alabama; Once In A While; It's Tight Like That!; Swing That Music; A Smooth One (Outro); Lotus Blossom.
Personnel: Peter Horsfall: vocals, trumpet; Ewan Bleach: clarinet, saxophones; Malcolm Earle-Smith: trombone, vocals; Colin Good: piano; Martin Wheatley: guitar, banjo; Dave O'Brien: double bass; Mez Clough: drums; Natty Bo: MC (1, 11).
Listen at Spotify, buy at Amazon
Record Label: JohnJohn Records
Performed / Arranged by JACK B. LATIMER gtr/voc, LAURIN HA & EWAN BLEACH clarinet/sax/voc, THOMAS CHIGNIER drums, BOTS trumpet, CARLOS ST. ANA piano, RAFFAELE CATALDO violin/banjolin/voc, CRAIG JUDELMAN violin/voc, JACK BUTLER & JOHANNES HAGENLOCH & DAVID HAGEN tuba, F.H. HENRY banjo/voc
Berlin Rags is an original composition by Ewan Bleach.
The final two tracks feature Ewan Bleach. 
Accordion,vocal, songwriting: Garance Louis
Drum: Barny c Rockford
Double bass: Adam Beattie
Electric bass: Harry Deacon
Electric guitar: Leander Lyons
Bariton, clarinet, saxophone: Ewan Bleach
Violin: Alastair Caplin
Backing vocal: Brooke Sharkey, Leonie Evans
Cornet: Louisa Jones
Trombone: Jake Alexander Stevens
Garance Louis: voice , accordion (guitar on track 3)
Barny c'Rockford: drum , percussion
Adam Beattie: double bass, backing vocal ( track 1, 2, 7, 8, 9)
Harry Deacon: electric bass (5, 6, 7, 10)
James Adams: electric guitar (2, 5, 7, 9)
Ewan Bleach: clarinet, alto sax, baritone
Alastair Caplin: violin ( apart track 1)
Mirabelle Gilis: violin on track 1
Backing vocal: Brooke Sharkey , Leonie Evans, Sophie Bostock, Alastair Mcbrown
brass section on track 2: Jake Alexander Stevens and Louisa Jones
All songs written and composed by Garance Louis
Production by Garance Louis
Arrangements by Garance Louis, Ewan Bleach and the Mitochondries
Brass arrangements by Ewan Bleach & Garance Louis
String arrangements and recordings by Fred Thomas
Live Band recorded at One cat studio by Jon Clayton
overdub Recorded by Garance Louis
mixed by Sonny Johns
Mastered by Tom Leader
Planetman – Vocals, Guitar.
Juba – Drums
Razz – Bass
Charlie – Trumpet
Ewan Bleach – Alto Sax
He also appears on this one track from a 2010 Planetman EP
Ruth Theodore – Fiddle / Melodica
James Hurst – Acoustic Guitar
Mike Limmer – Bass Guitar
Jim Oliver – Electric Guitar
Tansay Omar – Drums
Ewan Bleach – Clarinet / Saxophones
Brooke Sharkey- songwriting, main vocals, ukelele, Guitar
Adam beattie- Double bass, bvs, electric guitar and piano
Alastair Caplin- Violin viola, bvs, and string arrangements
Jez Houghton- French Horn
Garance Louis- Accordion
Barny c rockford- Drums
James Hayto- Electric Guitar on 'Our ways'
Kit Joliffe- Drums on ' My apple' and 'our ways'
Ewan Bleach- Clarinet
Jay Darwich- Double bass on ' Our ways'.

All songs written by Brooke Sharkey. EP produced by Brooke Sharkey, Adam Beattie and Leander Lyons. recorded by Chris Clarke at Reservoir studios , London.
Features Brooke Sharkey on Vocals and guitar,Adam beattie on double bass and BVs , Leander Lyons on electric guitar and harp,Ewan Bleach on clarinet, Barny c rockford on drums, Mirabelle Gilis on violin.
Written and played by Elizabeth Morris, Paul Rains, Bill Botting, Michael Collins.
Additional players Ewan Bleach (saxophone), Emma Cooper (flute, saxophone) and Dan Mayfield (violin).
Ewan Bleach plays various reeds on about half of the tracks. Individual lineup info for each track available on the Bandcamp page.
Track five is from the Apple iPhone commercial.
This is the only track featuring Ewan Bleach from the album
Louisa Jones on accordion and Ewan Bleach on clarinet both lived at The George pub in Clapton which was a thriving community of artists, musicians, activists, and others before gentrification ahead of the 2012 Olympics.
Ewan Bleach clarinet on track three.
One track from Mysterious Fruit, released November 23, 2015
Produced by Dave the Machine
Clarinets by Ewan Bleach
Drumkit by Jools Owen
Bass by George Berrills
We're sure there are other albums out there with a track or more of Ewan Bleach. Please let us know about them so they can be added to this list.
Contact: [email protected]
We will be creating discographies for other traditional jazz artists starting with those active in New Orleans.  If you want to make a list for an individual artist and send it our way it will make the project go much faster. We have a wish list of over 50 musicians who deserve a discography, it will only grow. 
Check out our other Discographies HERE.