Herb Gardner is an important trombonist and pianist who probably felt like he was a little too late as the youngest man in the room when he got to New York in 1963. It turns out he was right on time to play with a huge number of first and second generation legends of the jazz world and launch a career stretching over 60 years.
He tells his story in one of the best put together jazz autobiographies I've had the pleasure to review. I'm not being facetious. I've read great ones by relatively minor artists who also happen to have a story telling gift, and many others who did not. To be frank, the jazz life of recent decades is not the most exciting thing, and one musician's chronicle of funny things that happened on the bandstand can easily blur into anothers. If a biography is supposed to endow an image of the man, and imprint the reader with some memory of his major life events, then Herb Gardner's At the Jazz Band Ball gets the job done in record time. The reader will appreciate it.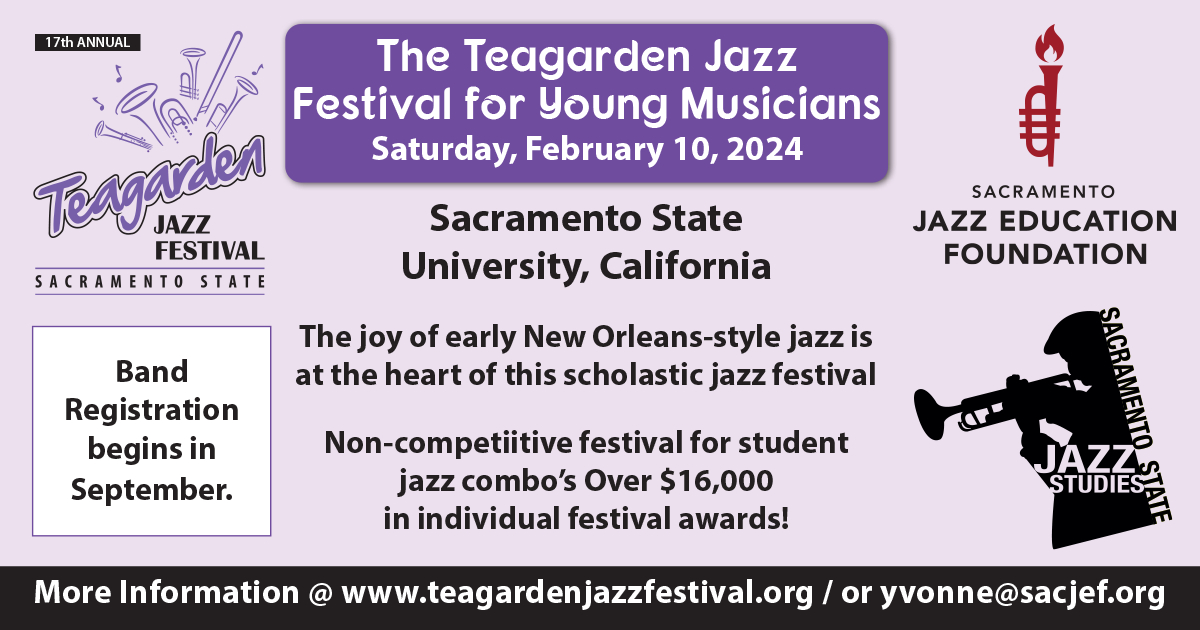 While many jazz biographies contain hundreds of pages of who played at such and such lists with intermittent stories thrown in, Gardner keeps his own story to a tight 44 pages. Even better those pages are mostly filled by photographs taken by his wife Kathy. His to the point but enjoyable entries of a few paragraphs each get across the same amount you would remember from whole chapters.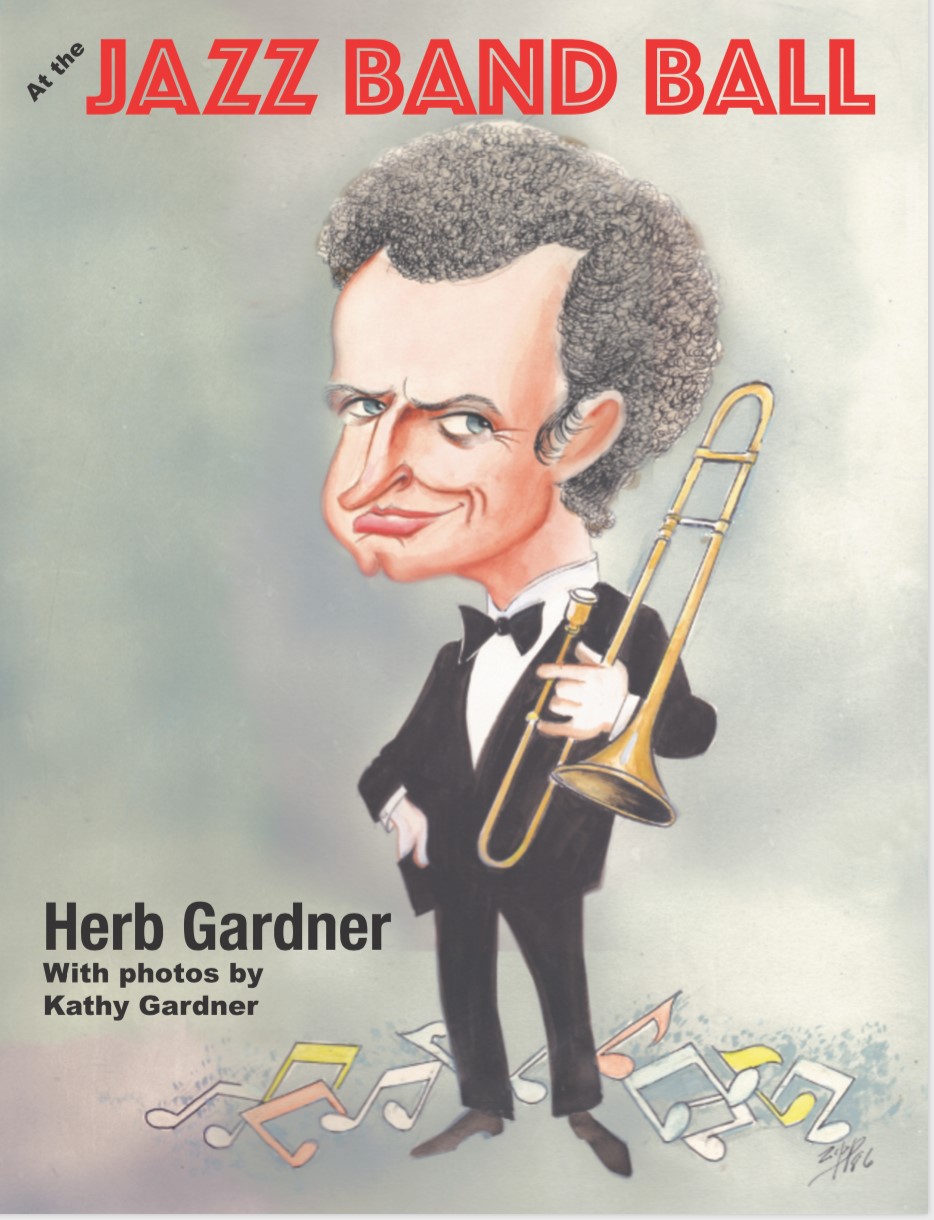 At the Jazz Band Ball can be read, slowly and appreciatively, in an hour. It is magazine size, with slightly enlarged text that balances the pictures well and older eyes may appreciate. It's an attractively laid out book that through the images as much as the words transports you to a time in traditional jazz when first generation players were jamming with players now themselves gone or in their elder years. It is a testament to the caliber of men he appeared with that I recognize greater than 90% of the names, even on his occasional far flung gigs. That's despite having been born after most of this narrative takes place.
Putting faces to those names, or seeing new images of them in the context of his story, gave me real insight into that important period in New York City jazz history when giants still walked the earth. If I have any complaint it is that he anticipated what the average reader would be interested in, those big names, and so he skims through years after 1980 and especially after 2000, that are themselves very iimportant to his story. He remains active to this day with the New Black Eagles, Eli and his Hot Six, and others.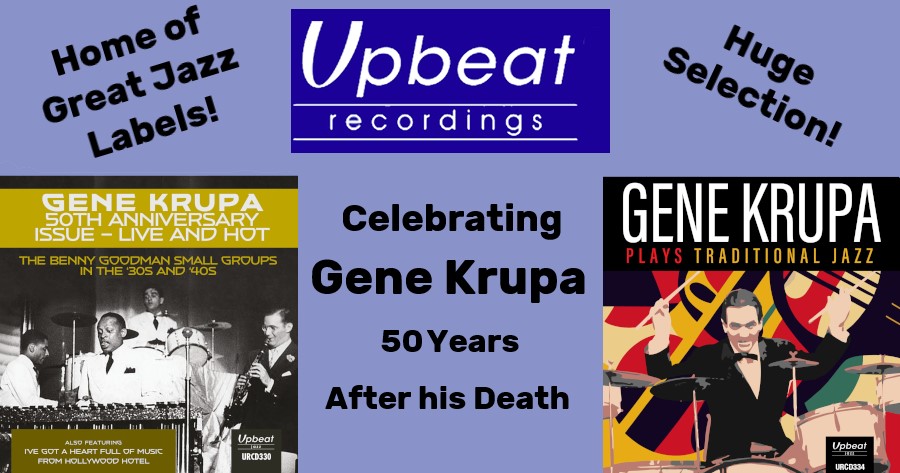 After showing up in all the right open jams in New York for six months, a ritual followed by aspiring jazz musicians to this day, Gardner's big break came when he got to sub in Wild Bill Davison's band for a week in Toronto. Later pages of the book highlight his time at clubs like Jimmy Ryan's, Eddie Condon's, and the Metropole. They highlight his time on the road with Condon, the Your Father's Mustache days, and spot light a dozen or so artists. All quickly and with those engaging photographs. Without giving it all away he would have a 40 year association with a group known as the Smith Street Society Jazz Band, and another long association with Vince Giordano and the Nighthawks. Over time he would play piano as often as trombone.
In the book he briefly mentions a little band in Connecticut that formed around 1971 and how he introduced them to Wingy Manone. That band is of course the Galvanized Jazz Band, a group that over decades of being the house band at the Millpond Tavern, later the Chowderpot, and now Aunt Chilada's, not only managed to attract a slew of top tier players as guest, but recorded them all clearly enough for a series of CD releases that every lover of traditional jazz should be exploring.
I have heard a half dozen of their live albums now and been consistently impressed. When they highlight a guest they really do a good job of it which makes each album thematic enough to be truly distinct and worthy of acquiring. They aren't, as they could be, especially good weekly sets pulled from 50 years of tapes. Unless you are the Grateful Dead you won't get away with releasing dozens of those. Recent titles have highlighted Steve Yocum, George Masso, and Jeff Barnhart, who grew up playing with the band.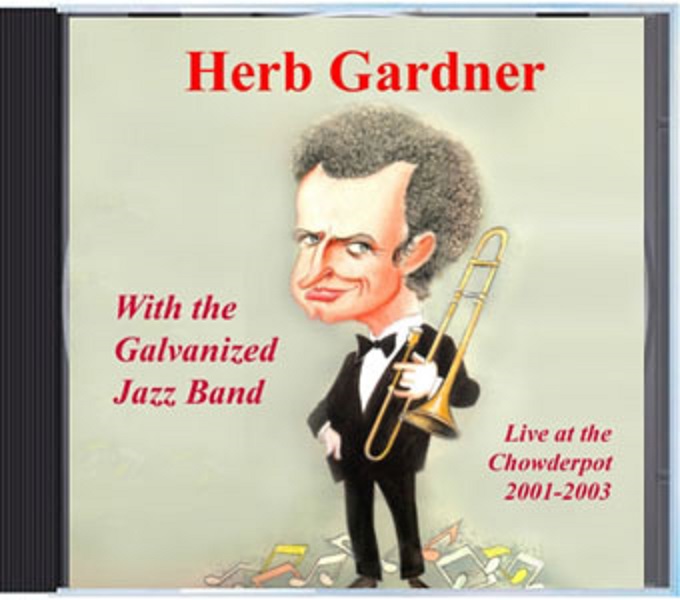 On this set, recorded on guest appearances by Herb Gardner between 2001 and 2003, the band included Fred Vigorito, Russ Whitman, Bill Sinclair, Art Hovey, Bob Price, Joel Schiavone, Bob Bequillard and on two tracks Herb's daughter Abbie. His love for her shows through in the book when he recalls her touring with him as a young child. Also a musician she appeared with him on Facebook Live events throughout the recent lockdowns.
The music on this disc is excellent. (Yup, you can ONLY get this one as a physical item.) For someone who hears mostly younger artists in my day to day the GJB albums are a refreshing dose of the "real thing". Styles evolve from generation to generation and in 2001 many guys who might have slowed down a touch since still had fire in their belly. It doesn't seem like that long ago, but at the same time it is a glimpse at something that I growing hard to find.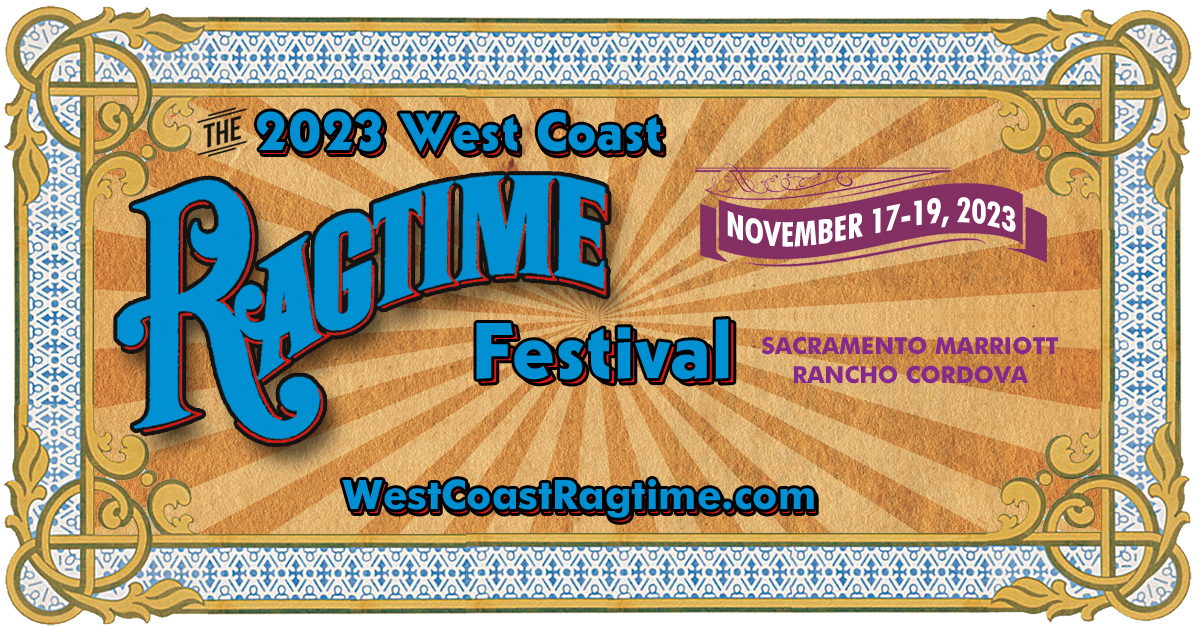 They put Herb right out front, kicking off the album with "Ory's Creole Trombone". "My Walking Stick" follows as powerful, emotionally moving trad jazz. "Midnight in Moscow' has a darkness, but not in the cosplay way many edgy young groups try to inhabit the mythos, they bring an amazing variety out of the song with a round of great solos that make it all the way around to the tuba. "Old Grey Bonnet" drops the seriousness and brings it back to the romping New Orleans sound the crowd came for. For what it is worth the crowd is barely audible, they were recording their sets very well by the early 2000s.
"Sweet Lorraine" and "Happy Feet" have a pleasing familiarity. "Mother's Son in Law" takes it back to that dark groove, which is where the artistry really stands out for me. These also happen to be the tracks that most prominently feature Herb Gardner, and in this case his daughter Abbie. "Sweet Substitute" is another Gardner trombone highlight.
"Big Bear Stomp" is five minutes of toe tapping good time jazz. "Potato Head Blues" is a nice ride, Hovey playing the familiar solo on tuba is a great touch. "Weary Blues" is hot and dynamic. "Working Man Blues" seem to take things bluesier, and a little slower as the night progresses before ending on a high note with South Rampart St Parade. Other titles include "Ain't Misbehavin", "Savoy Blues", "Maggie" and "On Groundhog Day". This is start to finish a wonderful set and well worth adding to your collection.
The album is $15 at www.galvanizedjazz.com. To inquire about the book contact Herb Gardner through Facebook at www.facebook.com/herb.gardner.5
Herb Gardner with the Galvanized Jazz Band
www.galvanizedjazz.com
At the Jazz Band Ball by Herb Gardner (with Photos by Kathy Gardner)
www.facebook.com/herb.gardner.5