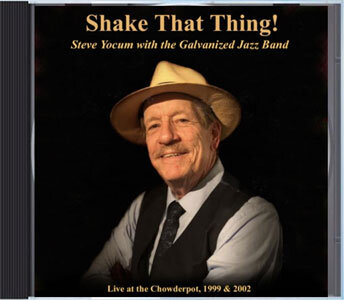 The passing of Steve Yocum last year was felt profoundly across the traditional jazz world, and perhaps surprisingly among the many young fans he had made in Europe after an appearance on a TV talent contest. In the US he was most known for his association with the Black Dog Jazz Band and ties to Your Father's Mustache and Disney. Within that storied career were several guest appearances with the Galvanized Jazz Band.
Fortunately for us the GJB, in addition to telling their story in the previous three issues, have recorded a large number of their sets over the years. These were regular weekly gigs that other performers would sit in on as they passed through New England. Over the decades that has added up to a lot of great tape and the GJB has been releasing it regularly, sometimes focused on a specific guest like George Masso or Les Paul, or more often a group of guests from Jimmy Mazzy to Jeff Barnhart, that joined them on a particularly memorable night.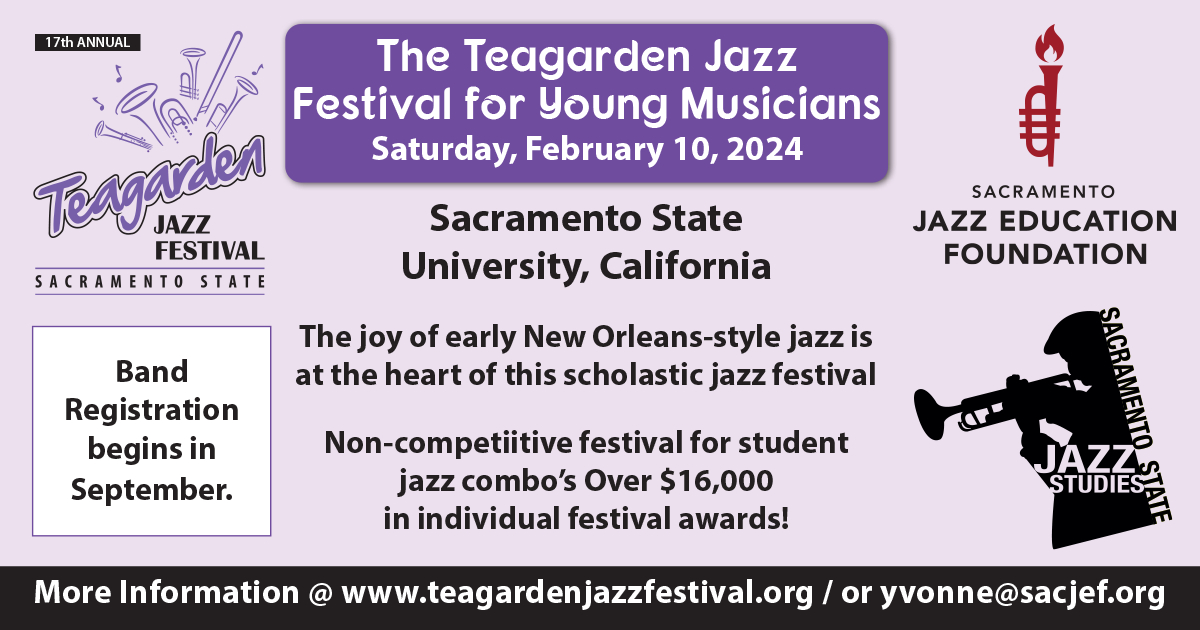 This album of material with Steve Yocum is taken from sets in 1999 and 2002, while Yocum was in town for the Hot Steamed Jazz Festival. The festival vibe seems to have carried over to the Chowderpot Restaurant, where the GJB was then making their home. There is a party atmosphere, and even the slower bits like "Blue Bayou," have a strong swaying swing to them. Yocum was known for being a profoundly entertaining performer, and that shines through.
For the 1999 set the band consisted of Fred Vigorito, Noel Kaletsky, Art Hovey, Joel Schiavone, and Sal Raniello. Charlie Weyant and Sarah Spencer joined on two numbers bringing the saxophone count up to three. Despite what an early version of the liner notes may tell you, the barreling pianist on this set was Jeff Barnhart.
The 2002 set has Russ Whitman on reeds, and regulars Bob Bequillard on drums and Bill Sinclair on piano. Because the three tracks from 20002 are well placed among the13 from 1999 the overall impression is of one particularly raucous night after a festival with musicians who rarely see each other really letting their hair down. Yocum's vocals can be heard on a number of tracks, and saxophones are prominent. They go for the big WOW, and they get it.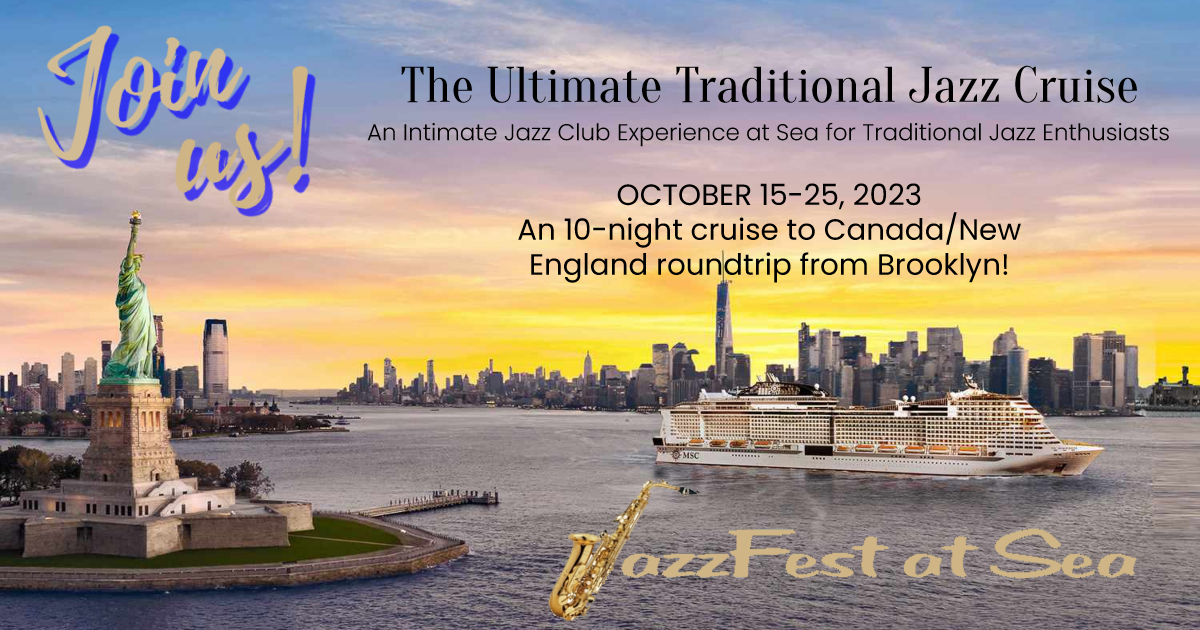 Titles highlight Uptown New Orleans standards including "Ice Cream," "Weary Blues," "Oriental Strut," "Panama," "Buddy's Blues," and "Shake That Thing." They even go out playing "The Saints." Trad jazz veterans will love this set, as well as the many others available on the GJB website.
Because the Galvanized Jazz Band, who are still active at a Mexican restaurant known as Aunt Chilada's, only infrequently traveled for festivals it is likely few of our readers outside the North East have ever seen them live. But be assured that the musicians you love went out of their way to hear them and even join them for a night. If you've been reading the history of the band with interest these last few months, these albums are your chance to share in these historic, or at least historically fun encounters.
Steve Yocum with the Galvanized Jazz Band • Shake that Thing!