Jazz musicians work hard and have to hustle. They seek out gigs and venues. They are more often than not their own managers, publicists, or at the very least travel agents. And this is frequently while trying to grow as artists and provide fresh and new entertainment for an ever changing audience. As such, jazz musicians have to be resilient, and this resilience has been just as critical to the survival of our music as the change and development of the art itself. It's why in times of crisis, jazz and the arts in general survive despite the fact that they are among the hardest hit.
But for the masses, it is hard to focus on the arts in times of crisis. It can seem frivolous or unimportant, especially if the genre may seem niche. When you have policies that already de-prioritize the arts in general, it only gets more difficult. But the survival of our music, and more than that, our identity, depends on the above mentioned resilience, and make no mistake, musicians are incredibly adaptable.
A huge reason for the spread of our music in its earliest days was the closing of Storyville due to the spread of disease. Musicians moved elsewhere to find work, and it worked out. It's also why many musicians have always had side jobs, like during the Great Depression when Sidney Bechet and Tommy Ladnier ran a tailor shop. We have to be resilient, no matter what. But our music also depends on our fans and how they support it.
It is hard for artists to ask fans for financial assistance and venues for work in times of crisis, yet I can't tell you how many musicians have been driven to do so in just the past three weeks. They are often met with words of encouragement, sure, but the fact is more than verbal encouragement is needed to better the situation. I am reminded of a song we used to have to sing in my high school about being in other folk's shoes, and for those reading this who have seen your musician friends write about the difficulties they are experiencing, I ask that you put yourself in their shoes under these particular circumstances.
If one of your gigs is cancelled, you're out a bit of money, but it's not the end of the world. When it turns into a night of gigs, that's a day's work, a much tougher blow. When it turns to 60-70% of gigs per week cancelled it becomes a huge problem. When that repeats for a month or disrupts a tour, you are scraping. Many venues even make musicians pay to play or book time for sets, another expense on top of what full time musicians need to pay for travelling to gigs, eating, paying rent, taking care of loved ones and/or themselves, surviving. It takes all of that just to help the music survive a little bit.
Of course, there are safety issues. Some gig cancellations due to the Coronavirus in cities like New York, Chicago and London are precautionary, and are for the best in the long term. But the alternatives (and there are many) exist, so why are they not being looked into for musicians in the same way as other industries? For instance, I am a graduate student. Classes are, naturally, cancelled in the classroom. But we have the alternative of streaming services where we can speak with our professors and classmates rather than congregating in a lecture hall filled with sniffling 25 year olds.
Several of my friends who work desk jobs have the ability to conduct meetings and continue work remotely as well. But many think that you cannot apply the same practice to a jazz club. Or can you? Streaming your favorite artists online is nothing new. I was at Dizzy's a couple of weeks ago and the show was streamed. You can stream from your phone for crying out loud! And if that doesn't do it for you, buy a CD, share a video or two on social media, retweet an article. There are so many options utilizing the near constant entertainment that exists no more than a click, plug or spin away. Literally anything helps.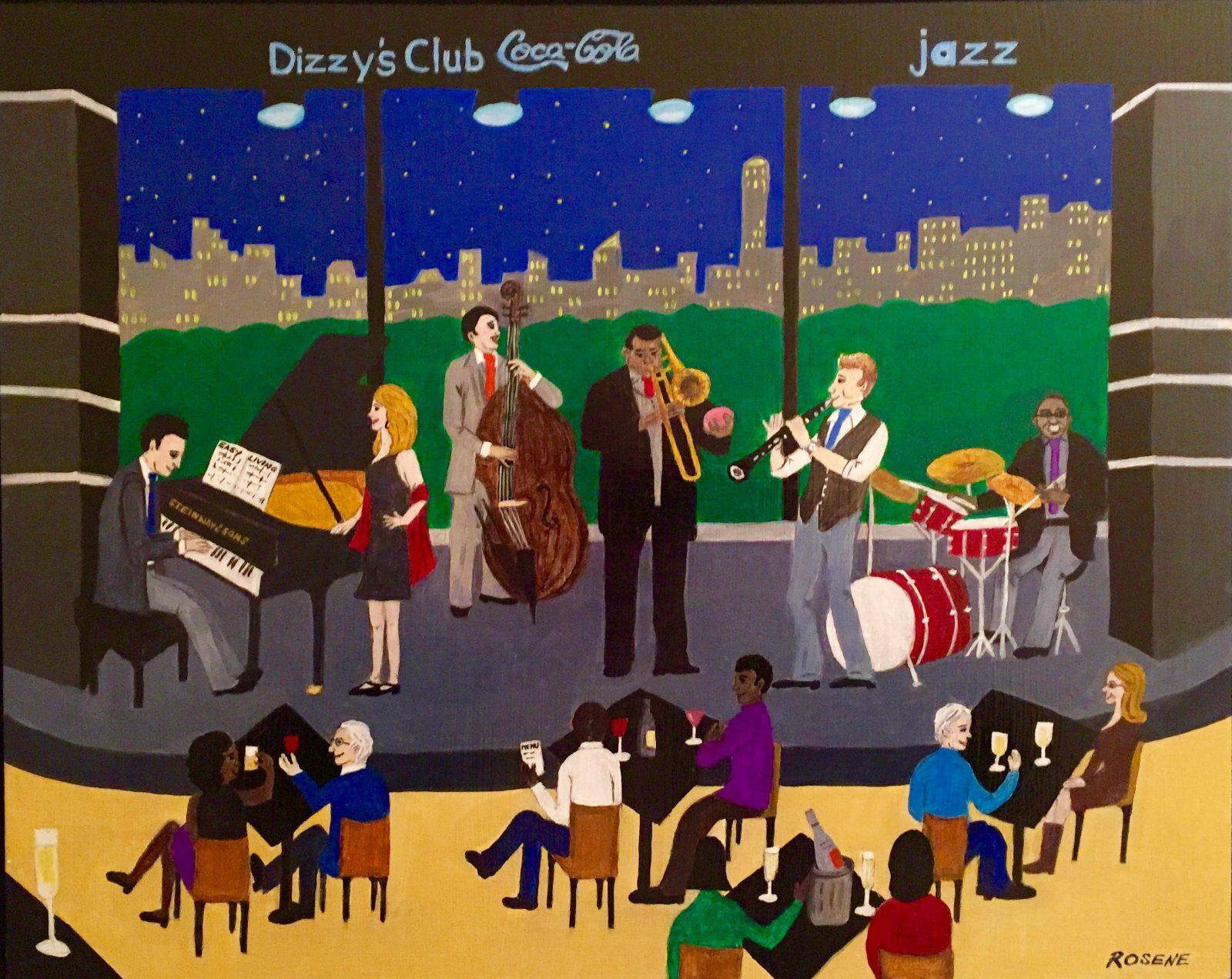 For event organizers or venue operators it's tough as well. There are obligations to fans, staff and the musicians they need to uphold – monetarily and safety oriented. But it's important to be rational. Don't cancel the gig if you can postpone the gig. Don't shut down all shows when you can limit the attendance. Don't give up hope.
In Kaitlyn Tiffany's piece for The Atlantic entitled 'The Do's And Don'ts of Social Distancing,' she consulted several medical specialists on the very subject of attending bars and venues, and the commonalities in answers were almost all to think of the context; is my city an epicenter? If not, then just be cautious and maintain distance. If so, obviously steer clear of crowded places but don't rid yourself of social interaction entirely.
In other words, don't feel like you have to shut down if you're in Kansas City, just because someone in New York did. Tiffany even points out again that the CDC mentioned that "social-distancing measures can 'be scaled up or down depending on the evolving local situation." In that vein I was happy to see that Racine Bix Fest was still very much on. Yes! More of that!
In thinking about survival, I am also reminded of Michael Steinman's outstanding piece Asses in Seats for Jazz Lives, in which he stresses the importance of performance attendance. I am young, too young to have been able to have experienced the magic of the clubs that Michael hauntingly lists from old New York. But I am not too young to know the magic of Cafe Bohemia in the West Village when it's full, or even when there are nine or ten people just hanging out and listening.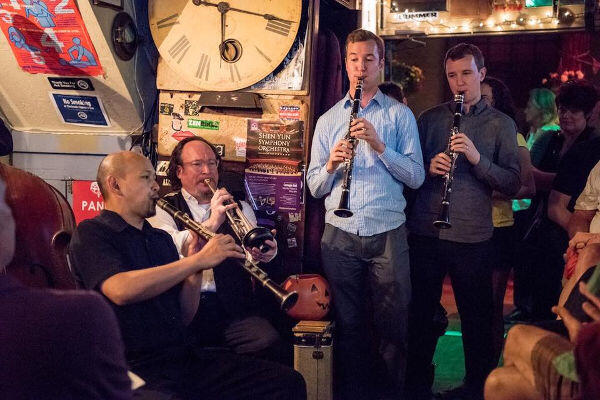 In either circumstance, the music is being enjoyed, interacted with, preserved. It's surviving, even thriving! The same goes for Iguana, Mezzrow, The Ear Inn, Honey Bees, St. Mazie, The Roxy Hotel, or any other place in New York, or the US, or the World that supports our music. We have to be safe but we have to be smart. We have to acknowledge the incredible work and risks our musician friends and colleagues are doing, and get our asses in those seats!
I am not a full time musician. In fact, as a full time student, it's a luxury for me to get to play in some of the top bands in the city of New York at all. But I am close friends with many full time musicians, and hearing about the difficulties they are facing both breaks my heart and also makes me determined to do what I can. At the end of the above-mentioned piece by Steinman he writes, "Jazz is a living organism, thus it needs nourishment that you, and only you, can provide," and I take those words to heart.
If that means going to shows by walking instead of taking the subway, I'm walking. If it means buying CDs because they can't play because the venue is closed, it means buying two of them, and sharing one with a friend. If it means doing what I can to stay safe, and doing what I can to ensure our music stays safe, I'm hustling because I'm all in.