And this year it will take place! The Mayor has assured the city that the "show must go on" and after shortening some of the usual parade routes, the floats, Krewes and revelers are preparing for a wonderful event on March 1st. The season began January 6th with the 12th Night festivities and the Joan of Arc parade through Jackson Square and the French Quarter. The traditional holiday King Cakes are being sold everywhere and the excitement is building.
♫ ♫ ♫ ♫
The Historic New Orleans Collection (520 & 533 Royal Street) will be offering several lectures and exhibitions with their Making Mardi Gras presentations. Sponsored by Blaine Kern's Mardi Gras World and Kern Studios, the offerings allow a behind-the-scenes peak at exploring the artistry and evolution of Carnival practices with artists, celebrants and scholars with conversations and various musical demonstrations.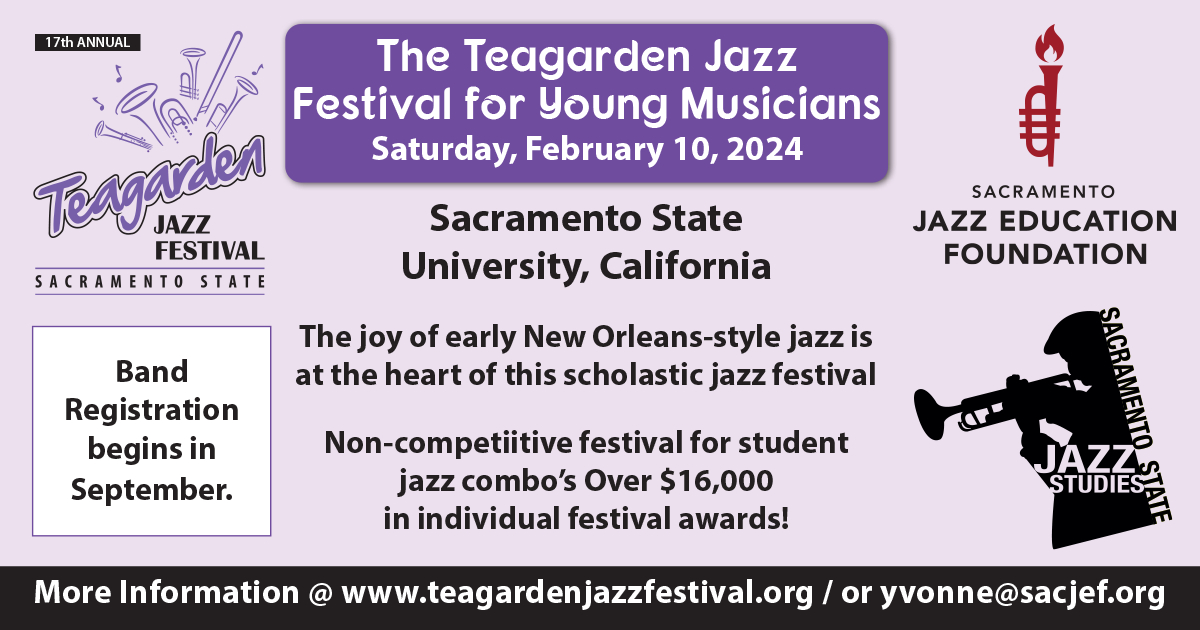 ♫ ♫ ♫ ♫
The Danny Barker Banjo and Guitar Festival scheduled for January 12-15 has been postponed to March 16-19. I was looking forward to attending the several days of lectures and performances at the New Orleans Jazz Museum when visiting next week. With three separate venues and events within the building taking place from 11:00 am to 5:00 pm, the schedule was packed with our favorite traditional artists and brass band entertainers.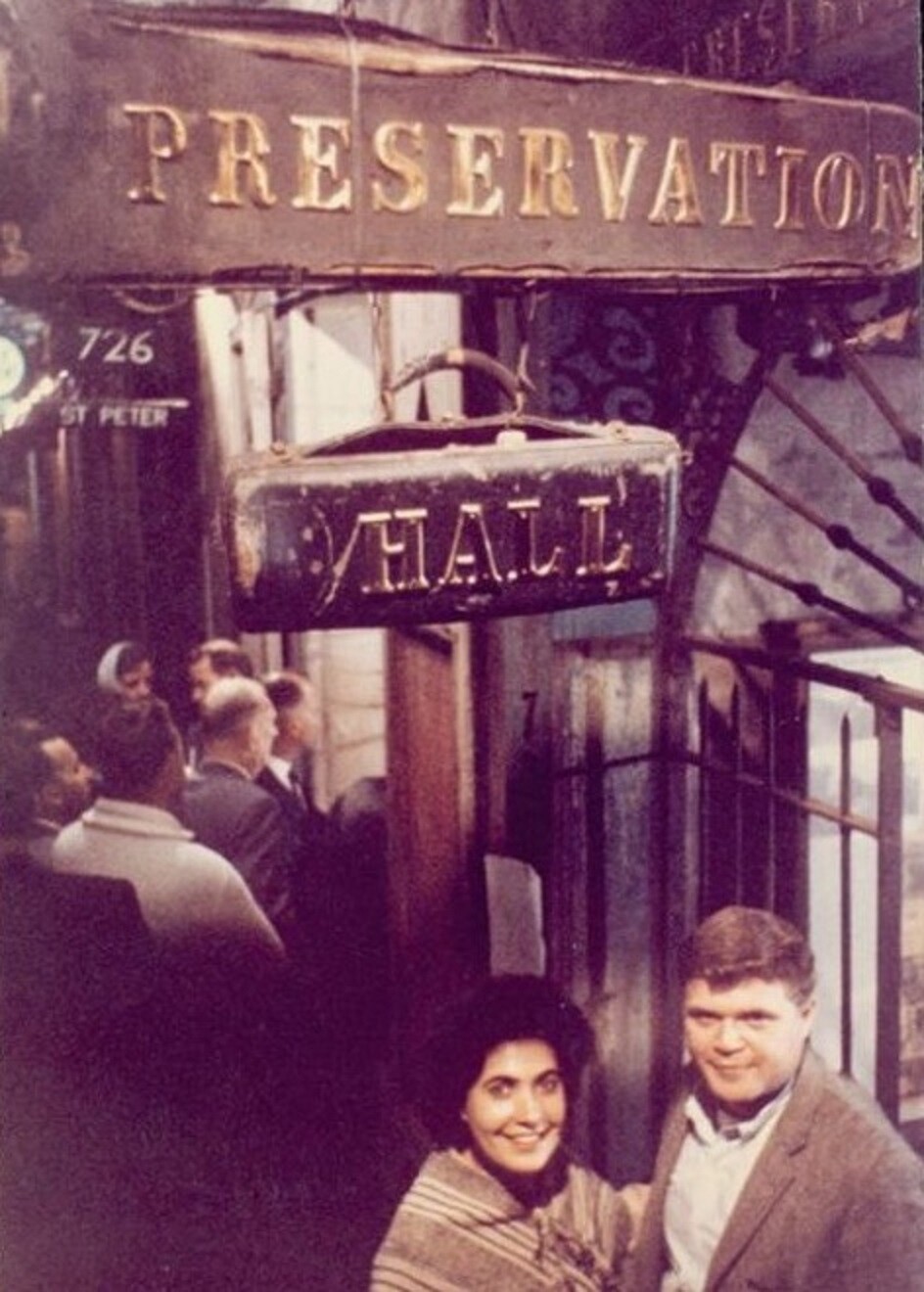 An excerpt from his biography A Life In Jazz notes that Danny Barker (1909-1994) was a musician, songwriter, author, storyteller, and educator. Born and raised in New Orleans, he played guitar in Cab Calloway's orchestra during the swing era, wrote blues and popular songs, and appeared on hundreds of records from the 1930s until his death. After he and his wife, the blues singer Blue Lu Barker, returned to New Orleans in the 1960s, Barker inspired a new generation of brass band musicians through his work with the Fairview Baptist Church band. Barker was a true griot, an elder statesman of jazz and an international representative of New Orleans and African American culture.
♫ ♫ ♫ ♫
Sadly, Sandra Jaffe passed away last month, I am so glad I was able to speak with her this past June and we reminisced for a few minutes, recalling some mutual memories. This obituary from Offbeat Magazine tells her story.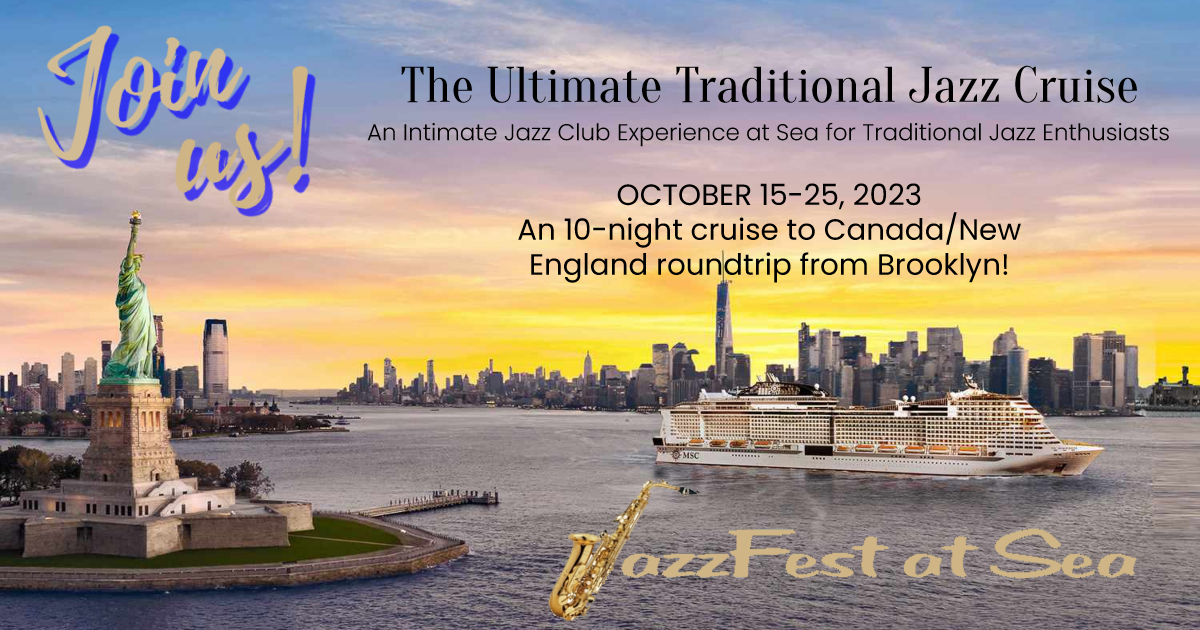 ♫ ♫ ♫ ♫
The New Orleans Musicians Clinic is sponsoring the 2022 Crescent City Classic to be held April 16th. You can run, walk, jog or Second Line with Team NOMC. Join them on Race Day in New Orleans or participate virtually from anywhere in the world! Racers fundraise (min. $200) to benefit healthcare, social services, and community programs for local culture bearers at the Musicians' Clinic. Contact/Register at musiciansclinic.org/ccc.