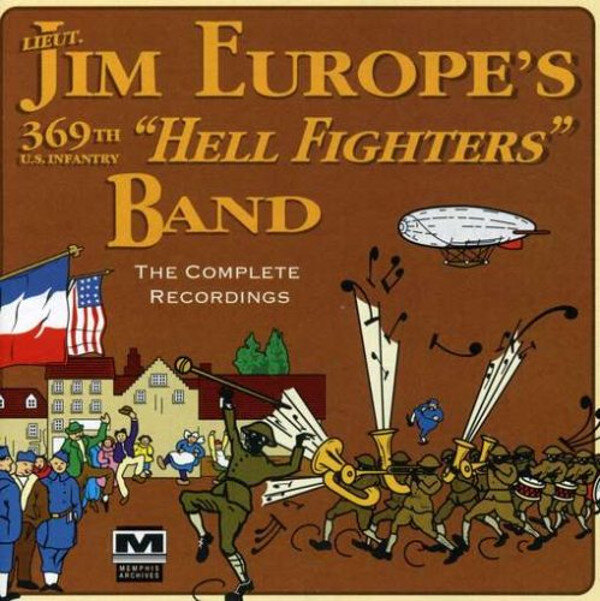 During 1913-14 the African-American bandleader James Reese Europe recorded eight groundbreaking selections with his Society Band, some of which contained basic improvising and the strong influence of ragtime, particularly "Too Much Mustard," "Down Home Rag," "Castle House Rag," and "Castle Walk." After a century of the music only sparingly being available in piecemeal fashion the Archeophone label recently released everything together.
While the jazz qualities of those first recordings are pretty debatable, there is no debate about the 24 selections that Europe recorded in March and April 1919 with his "Hell Fighters Band."
Two years after the Original Dixieland Jazz Band introduced jazz to records, Europe, who had made a major impact overseas during World War I and afterwards, was back in the US. He would be murdered by a disgruntled drummer in May 1919, cutting short a life and a career that might have rivaled Paul Whiteman's had he lived.
A single disc from the Memphis Archives label was released in 1996 that contains all of Europe's recordings from this final period. The best-known musicians in the band were Russell Smith and Jake Porter on trumpets, trombonist Herb Flemming, and Noble Sissle on violin and occasional vocals.
The music is ensemble-oriented and the swinging is only occasional, but when one considers how early these recordings are, Europe's ensemble could be called the first significant jazz orchestra (as opposed to combo) on records. The repertoire includes everything from a four-song "Broadway Hit Medley" and "How Ya Gonna Keep 'Em Down On The Farm" to "St. Louis Blues," "At The Darktown Strutters Ball," and "Memphis Blues."
One can only imagine what James Reese Europe might have accomplished had he been given the opportunity to live a much longer life.
This disc was used as part of a multimedia presentation in the Red Hot Jazz Archive. See: Lt. James Reese Europe: Songs Brought Back from the Battlefield
The Complete Recordings
(Memphis Archives MA 7020, 24 selections, TT = 69:23)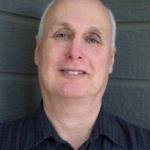 Since 1975 Scott Yanow has been a regular reviewer of albums in many jazz styles. He has written for many jazz and arts magazines, including JazzTimes, Jazziz, Down Beat, Cadence, CODA, and the Los Angeles Jazz Scene, and was the jazz editor for Record Review. He has written an in-depth biography on Dizzy Gillespie for AllMusic.com. He has authored 11 books on jazz, over 900 liner notes for CDs and over 20,000 reviews of jazz recordings.
Yanow was a contributor to and co-editor of the third edition of the All Music Guide to Jazz. He continues to write for Downbeat, Jazziz, the Los Angeles Jazz Scene, the Jazz Rag, the New York City Jazz Record and other publications.