Ed Metz Jr. has had a multitude of varied experiences since he was given a set of drum sticks by the drummer in his father's Dixieland band at the age of three. He was a member of the New McKinney Cotton Pickers at age 14. His summers while in college were spent as a member of the house band at the Grand Hotel on Mackinac Island in Michigan. He went on to be the drummer in Count Basie's last band and was a staff musician at Disney World in Florida. He was the "Watch Dog" in the infamous Black Dogs Jazz Band during their 1988-2001 run as the rave of the festival circuit. Festivals, cruises, free-lance work, and recordings followed as well as serving as a clinician at youth jazz camps.
Now Ed is off on a new adventure where he is about to become a member of a band playing on a new Viking riverboat plying the Mississippi River. The invitation for this new assignment came from Tom Hook, an old Black Dogs buddy who is the Director of Entertainment and Enrichment for Viking. The ship, which is currently in the final phases of construction, can accommodate 386 guests in 193 outside staterooms, with a crew of 148. The initial 8-day cruise between New Orleans and Memphis is scheduled for late June or early July.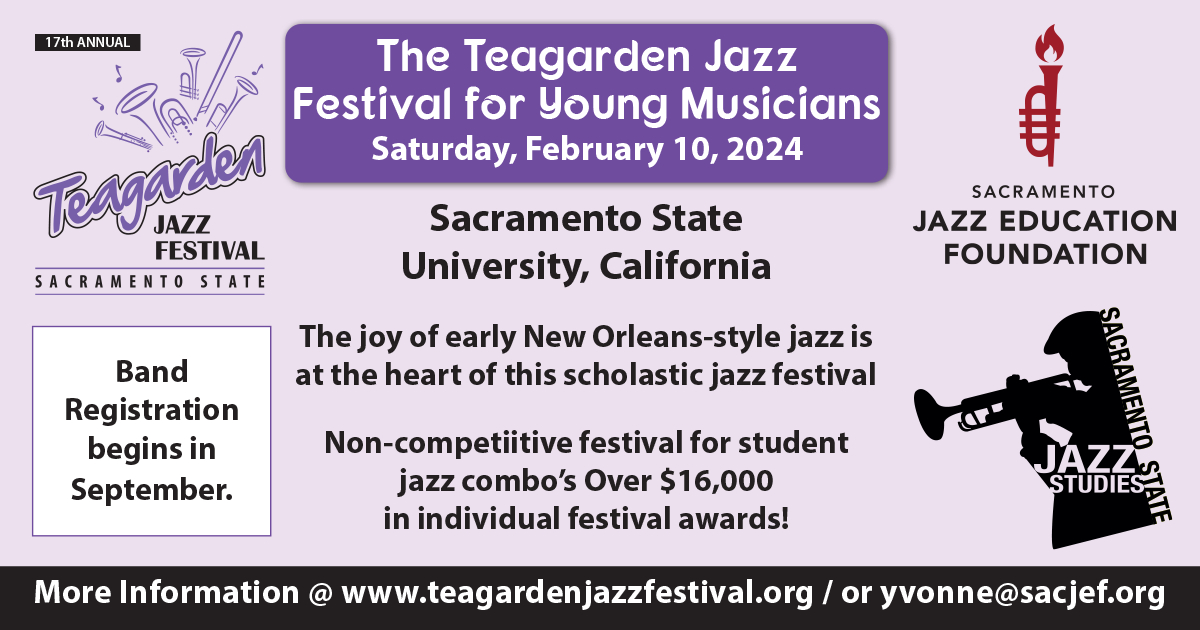 Feature Music of the Region 
As the world's largest cruise company, this is Viking's first venture into the heartland of North America. As Ed explains, "I'm part of the house jazz quartet led by saxophonist Brian Sapp. Almost every port where we stop will have what they call 'walk-on entertainment' to perform a show designed especially for that location or area. For instance, when we are in New Orleans, it will be a Dixieland or Louis Armstrong show. Further up the river, there will be a cajun show, and Blues and Soul will be featured in Memphis. All the shows are specially designed for this cruise and arranged by Tom Hook."
Evidence that even cruise companies providing vacation tours and sightseeing are not immune to world affairs, Viking recently released the following statement: "We are deeply opposed to the ongoing conflict in Ukraine and are heartbroken for all the people who are impacted. On March 1, we made the decision to cease all operations in Russia in 2022. At this time, we have made the decision to cancel all departures of our Ukraine and Russia river itineraries through 2023. We will also replace scheduled stops in Russia for all 2022, 2023 and currently open 2024 ocean itineraries."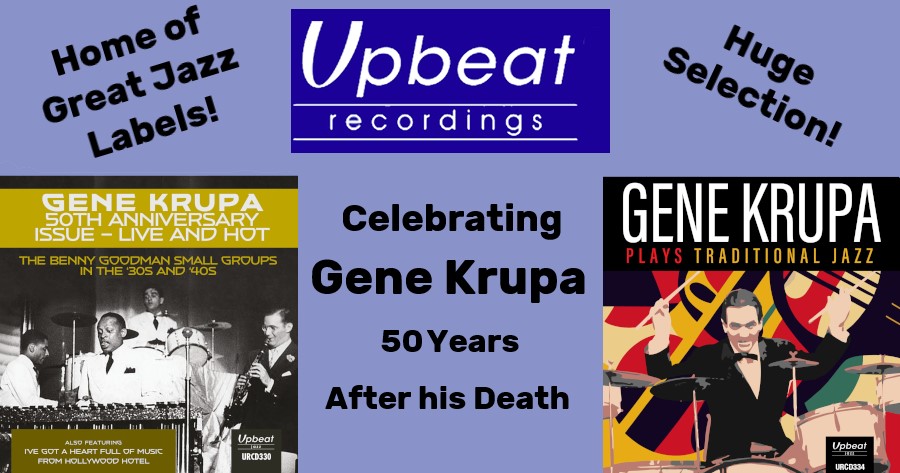 An interesting, but appropriate position to be taken by a company founded in Saint Petersburg, Russia, in 1997, but whose headquarters are currently in Basel, Switzerland.
♫ ♫ ♫ ♫
Trumpeter Bria Skonberg is as busy as ever and is continually on the move. In early April, she combined with vocalist Catherine Russell in a show in Montclair, New Jersey, honoring the International Sweethearts of Rhythm, the first interracial all-female Big Band, of which Catherine's mother was a member. Later in the month, Bria was in West Palm Beach to receive an award from the Society for the Preservation of the Great American Songbook, which was presented by former Canadian Prime Minister Brian Mulroney.
The month of May took her overseas for her first European tour in several years, (and her first tour with a band), with stops in Palermo, Italy, Sicily, Prague, Paris, Stuttgart and Halle in Germany, and Vienna. Back in the United States, it was off to San Antonia for the International Trumpet Guild Conference, where she served as a Board member and judge for the jazz competition.
Asked for an update and status of the New York Hot Jazz Camp, she stated, "Our two virtual events were successful during the Pandemic, but we all can agree that nothing beats in-person music-making. Molly Ryan and I had hoped for some sort of in-person gathering this Spring, but since a camp takes a minimum of six months to plan, it just wasn't a safe bet to make it happen. We'll keep you posted for when the time is right."
♫ ♫ ♫ ♫
Ted Gioia continues to impress me as a jazz critic, music historian and author of 11 books, so I applaud his selection as the 2022 recipient of the Robert Palmer-Helen Oakley Dance Award for Excellence in Writing by the Jazz Journalists Association. His 480-page The History of Jazz is now in its sixth printing and has sold over 10,000 copies. He is also a founder of the Jazz Studies Program at Stanford University.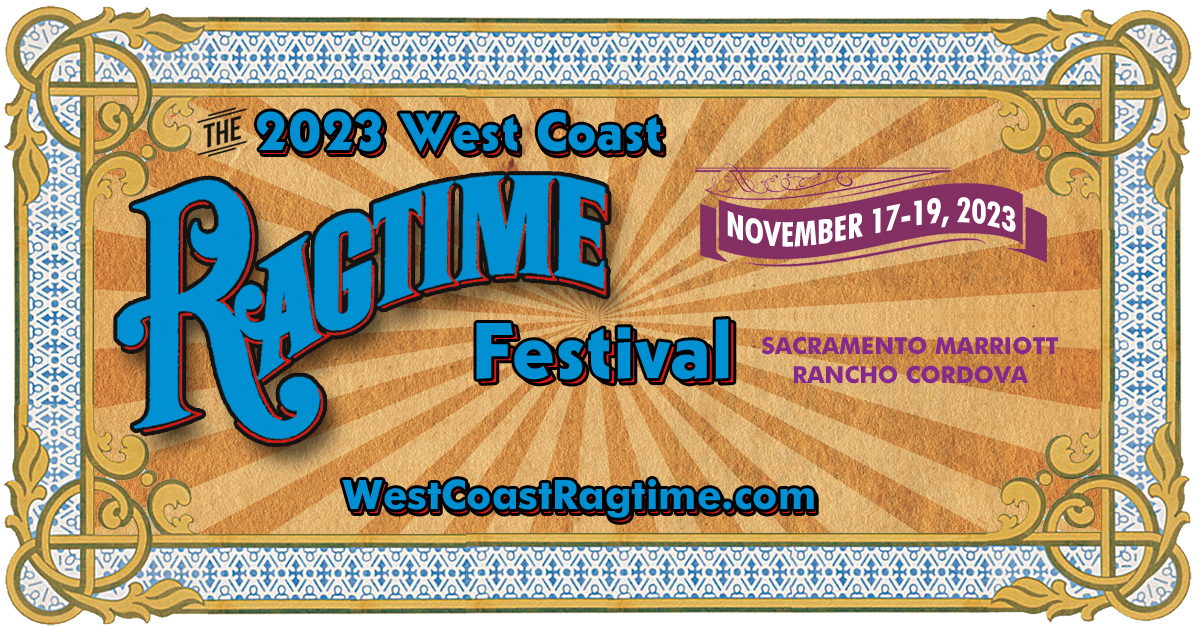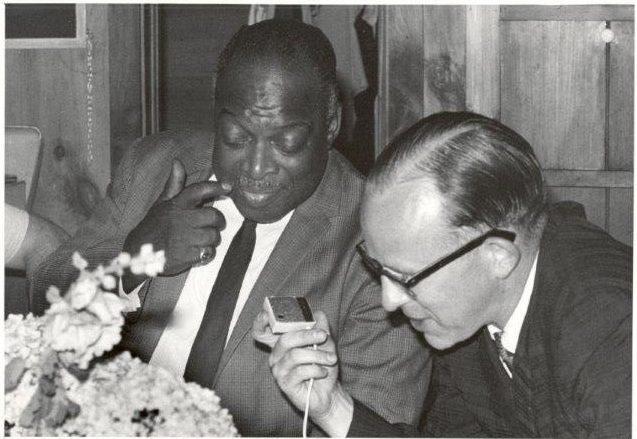 For the past year, he has published The Honest Broker, a reader-supported blog presenting his thought-provoking take on music, books, the arts and culture, which he describes as "a mix of long-form essays, reviews, commentary, links, observations and amusements. The perspective is both historical and up-to-date."
While most of Gioia's bi-weekly essays are scholarly and pointed, occasionally one appears that demonstrates that the man has a wicked sense of humor. As an example, in one of his earlier blogs that he titled "Count Basie and Me, The Tale of My Greatest Jazz Disappointment," he recalled a telephone conversation he received in 1983 when he was living in a rented apartment close to the Stanford campus.
"Hello. Calling Dr. Jazz"
The caller announced he was trying to reach Ted Gioia and that he was calling from the Willard Alexander Agency in Chicago. Here we pick up the dialog in Ted's words.
"Me (a little breathlessly): How can I help you?
Voice: I'm calling to see if you want to hire Count Basie?
Me: Uh, you want to know if I'll hire Count Basie? I'm sorry, but that makes no sense at all. Doesn't it usually work the other way around?"
Only gradually did I figure out what was happening. Willard Alexander was booking Count Basie on one of his last tours. Basie had an open night in his schedule and would be in Northern California. The agent was looking to fill that available slot. Someone must have told him to call me. In other words, my caller thought I was a concert promoter.
Voice on the phone: Yes, I want to know if you want to book the Count Basie Band. He's going to be in your area, and I can give you a very attractive rate.
Me: Book Count Basie? [Long pause] You mean in my apartment?
Now that I had figured out what the call was really about, I decided to play along. "Let me see," I continued. "I probably could fit the rhythm section in the living room, but it's small, so I'd need to move the couch. The sax section can squeeze into the kitchen, but it's not very big, so that's the limit. That means trumpets will go in one bedroom, and trombones in the other one."
"This probably will work. But there's a possibility that guitarist Freddie Green will need to work out of the bathroom. My apologies, but I promise to clean it up before the gig. I guess it's possible, It will be a little tight, but we'll manage somehow."
Now it was my caller's turn to be puzzled. When he finally figured out that I wasn't a concert promoter, he quickly hung up. I thought my monologue had been rather funny, but the folks at the Willard Alexander Agency were clearly not amused. As a parting gesture of kindness, I gave him the names of some actual people in the area who did book jazz events.
Subsequent Regrets
I soon forgot about the call until a few months later when I read that Count Basie had died at age 79, having stopped performing only a short while after my conversation about booking him. Four months later, I read about the death of legendary booking agent Willard Alexander. He was 76 years old, and the New York Times obituary boasted that "among Mr. Alexander's clients were bands led by Maynard Ferguson, Buddy Rich, Artie Shaw; Count Basie, Duke Ellington, Guy Lombardo, Tommy and Jimmy Dorsey, and Russ Morgan."
That's when I started to regret that I hadn't taken that phone call more seriously. After all, why couldn't I have found the cash to showcase the Count Basie band in my apartment. The caller had told me he could cut a sweet deal—Basie had an open night on his schedule and needed to fill it. That's my biggest jazz regret. And I'd let it slip through my fingers."
♫ ♫ ♫ ♫
An article in People Magazine reports that when Gary Crosby, a British jazz musician, received the Queen's Medal for Music in 2019, he had a conversation with Queen Elizabeth II in which the monarch indicated that showtunes, Big Band numbers, songs from the World War II era, and hymns were among her favorites and that she had a special appreciation for the music of Duke Ellington. The royals were also known for putting a record of The Lambeth Walk on the victrola and go strutting and singing about the room. In her younger days, the Queen had a reputation as an excellent dancer.
♫ ♫ ♫ ♫
Music is a universal form of human expression. It allows us to express our identity, it allows us express our culture, it allows us to express our emotions. – Anon