When acclaimed guitarist Howard Alden married Diane Garcia a year ago January, the question came up as to where they would live. She lived in Chandler, Arizona; he was a long-time resident of New York City. Since he is on the road performing two-thirds of the year, and Phoenix has a convenient airport, the decision was made to call the Grand Canyon State home.
♫ ♫ ♫ ♫
The name of the Allegheny Jazz Party has been changed to the Cleveland Classic Jazz Party. The dates for the 2016 event are September 15-18. Music director Nancy Griffith reports that attendees at last year's party heard 260 tunes, with only six repeated during the entire weekend.
♫ ♫ ♫ ♫
Get-well wishes go out to John Cocuzzi who was diagnosed with colon cancer in December and subsequently underwent surgery. Well on the road to recovery, he has limited his initial appearances to his piano-playing. The drums and vibes will be back in due time.
♫ ♫ ♫ ♫
Back home in Grapevile, Texas after a successful and busy week in Nashville, pianist Brian Holland reports that he and drummer Danny Coots recorded their fifth CD, "Five" and their second B.A.D. Rhythm CD with Andy Reiss, and then played to a capacity audience at the Nashville Jazz Workshop … all within the span of five days.
Danny acknowledges that his peripatetic schedule has him on the road 45 weeks during the year. A recent cruise took him to Iceland, which was the 106th country in which he has performed.
♫ ♫ ♫ ♫
Pianists Rossano Sportiello and Terry Waldo, vocalist Tierney Sutton and The Hot Sardines will be making their NJF debuts at the 2016 Newport Jazz Festival July 29-31 in Newport, Rhode Island. Chick Corea will be celebrating his 75th birhday as one of the headliners.
Rossano is another world traveler. He estimates that for his schedule of concerts, festivals and jazz parties, he traveled 98,000 miles in 2014 and 80,000 miles in 2015.
♫ ♫ ♫ ♫
Director Tom Duff reports that the site known as River Front Refuge will not be available for this year's Sacramento Music Festival, but he anticipates finding another location as a temporary replacement. The reason for the move is that the City of Sacramento will be starting renovation work on the bike path and boardwalk in Old Sacramento and will be using this area for equipment staging.
♫ ♫ ♫ ♫
Tom Rigney reminiscing about his father, wrote: "Thinking about my dad, Bill Rigney (1918-2001) who had a lifetime batting average of .259 and hit 17 home runs for the New York Giants in 1947, the year I was born. It's his birthday (Jan. 29); he would have been 98 years old today and would, no doubt, have been sitting somewhere telling baseball stories and mesmerizing everyone within earshot."
"His life and career were a perfect example of finding what you love to do and then not letting anything stop you from doing it. Late in his life, we finally realized that we both had ended up in essentially the same job–bandleader/baseball manager–and spent many hours regaling each other with stories of our travels, trials and tribulations. His stories live on, and he remains in my heart."
Bill Rigney played for seven seasons with the New York/San Francisco Giants and then managed three MLB teams over the next 18 seasons.
♫ ♫ ♫ ♫
As a result of the recent diplomatic thaw between the United States and Cuba, the seven-member Preservation Hall Jazz Band recently traveled to the Caribbean island country for a series of concerts, one of which was outdoors in an older part of Havana. Ben Jaffe, who is the band's creative director and plays tuba, bass and banjo, tells how the band took over a tiny square and pedestrian block, which is a fairly common practice in New Orleans. "The tradition is that people march with the band," he said. "On this occcasion, they not only marched alongside of the band, but started dancing amongst us. We were so happy to see them enthusiastically join in and enjoying the band."
♫ ♫ ♫ ♫
The lineup for the 2016 Arizona Musicfest included the Anderson twins – Will and Peter – billed as "virtuosos on clarinet and saxophone," GRAMMY Award winner Al Jarreau, Broadway star Faith Prince, and the latest edition of the DUKES of Dixieland were among the artists featured in the 25th annual series of jazz, pop and classical concerts presented throughout the month of February in North Scottsdale.
♫ ♫ ♫ ♫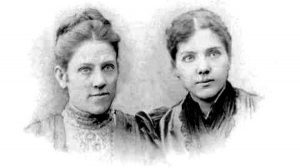 Did you read that as the result of a class action suit and recent court ruling, the song "Happy Birhday" may soon be designated in the public domain, and licensing fees must no longer be paid to whomever claims to have ownership of the song.
"Happy Birthday" was written in 1893 by sisters Mildred and Patty Hill, who titled it "Good Morning to All." The first publication of the "Happy Birthday" lyrics appeared in a 1911 book that didn't credit an author. However, the book noted that the song and "Good Morning to All" shared the same music. The Warner Music Group acquired the copyrights in 1988. As part of the settlement, Warner has offered to pay up to $14 million to anyone who had previously paid licensing fees for use of the tune.
♫ ♫ ♫ ♫
The 2017 Jazz Educators Network annual conference will be held at the New Orleans Hyatt Regency January 4-7. One focus of the conference will be to recognize the 100th anniversary of the first jazz recording by the Original Dixieland Jazz Band. More than 3,500 people attended the 2016 Conference in Louisville.
♫ ♫ ♫ ♫
HISTORICAL NOTE: In the early part of the 20th century, jazzmen were among the first to develop new "in" words and phrases unfamiliar to the general public. Eventually these colloquialisms would find their way into common usage – by which time the musicians had long since discarded them and moved on to new ones.
Marijuana, brought up the Mississippi by musicians and riverboat roustabouts, but still all but unknown to the general public, was "muggles" or "gage" or "mouta" (shortened to "mout.") Wingy Manone was one of several musicians who had a regular supply delivered to St. Louis on the Streckfus steamboats.
Use among musicians was widespread, though far more casual than was the case in later years. Even in 1925, regular smokers took to addressing one another as "Lindbergh" to indicate that they were flying high. "Mout" was cheap; the average price per joint in the speakeasies around the riverfront was about a dime.
♫ ♫ ♫ ♫
Final thought: The fact that there's a highway to hell and a stairway to heaven says a lot about the anticipated traffic.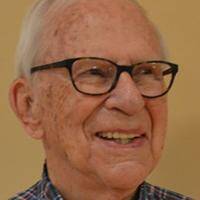 Lew Shaw started writing about music as the publicist for the famous Berkshire Music Barn in the 1960s. He joined the West Coast Rag almost thirty years ago and has been a guiding light to this paper through the two name changes since then as we became The Syncopated Times.  47 of his profiles are collected in Jazz Beat: Notes on Classic Jazz. Volume two, containing profiles from 2013-2016 will be available on Amazon soon. He taps his extensive network of connections and friends throughout the traditional jazz world to bring us his Jazz Jottings column every month.