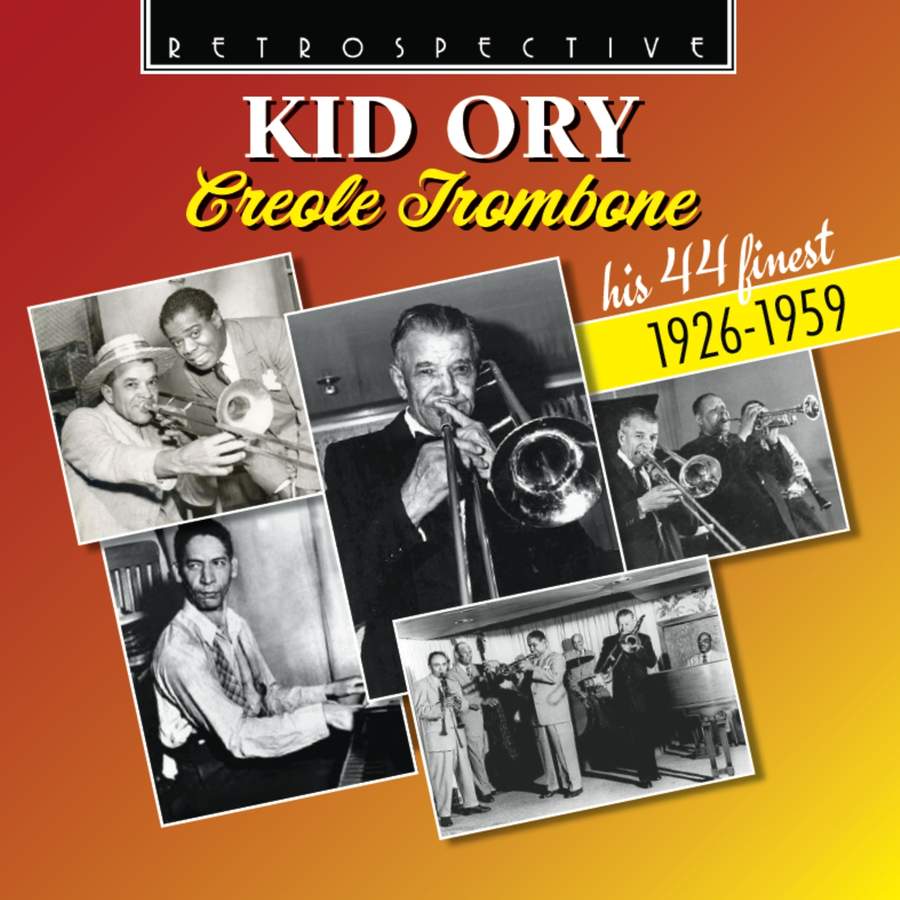 The Retrospectives series put out by the Nimbus label is a series of two-CD sets that include many of the highpoints of a jazz great's recording career. While not having any previously unreleased performances, these reissues serve as a definitive introduction to the music of a top artist. Recently Retrospectives has put out a release featuring trombonist Kid Ory under the title Creole Trombone.
The musical life of Ory (1886-1973) can easily be divided into three periods. Unfortunately his earliest years when he was a bandleader in New Orleans (his sidemen at different times included King Oliver and Louis Armstrong) is completely undocumented on records. But fortunately he made a series of recordings in the 1920s (all but his earliest sessions were as a sideman) with many of the all-time greats. After a long period outside of music, he made a comeback in 1944 and recorded as a bandleader regularly until 1961.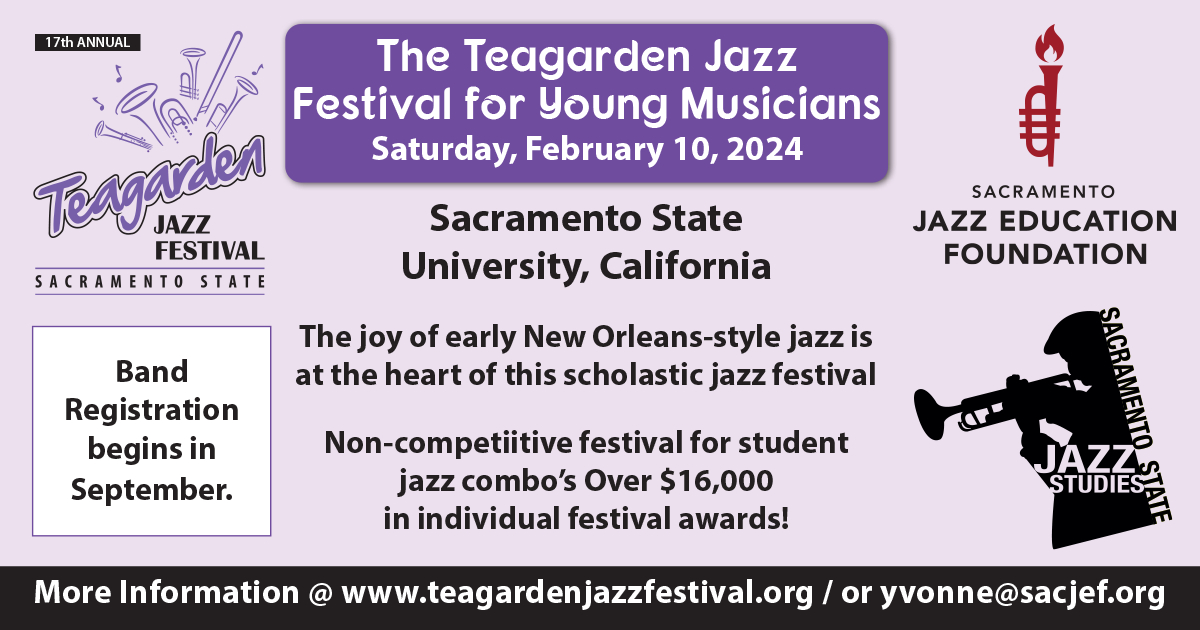 Creole Trombone contains 44 highly enjoyable performances. Ory is heard on three numbers with Louis Armstrong's Hot Five (including his best known compositions: "Ory's Creole Trombone" and "Muskrat Ramble"), three with King Oliver's Dixie Syncopators, six of the eight numbers made with the New Orleans Wanderers and New Orleans Bootblacks (the Armstrong Hot Five with George Mitchell in Satch's place and Joe Clark added on alto), three songs with Jelly Roll Morton's Red Hot Peppers (including "Steamboat Stomp"), and the Chicago Footwarmers' classic recording of "Brush Stomp." (Throughout these very enjoyable performances, one can hear Ory excelling in his mastery of the early role of the trombone as a percussive harmony instrument, even when taking solos.
Following the 1920s recordings are no less than 27 selections by Ory's later groups when he made a comeback. With either Mutt Carey, Teddy Buckner, Alvin Alcorn, or Henry "Red" Allen on trumpet and Darnell Howard, Barney Bigard, Joe Darensbourg, Pud Brown, Bob McCracken, George Probert, or Phil Gomez on clarinet, Ory's music contained concise and colorful solos along with many stirring ensembles. Alcorn in particular was a master at building up ensemble choruses. And unlike the case with some of the New Orleans groups featuring early veterans, Ory's band was always perfectly in-tune with a driving rhythm section and uncrowded but exciting ensembles.
As a final bonus, Creole Trombone concludes with a second version of "Ory's Creole Trombone," this one taken from his pioneering session of 1922.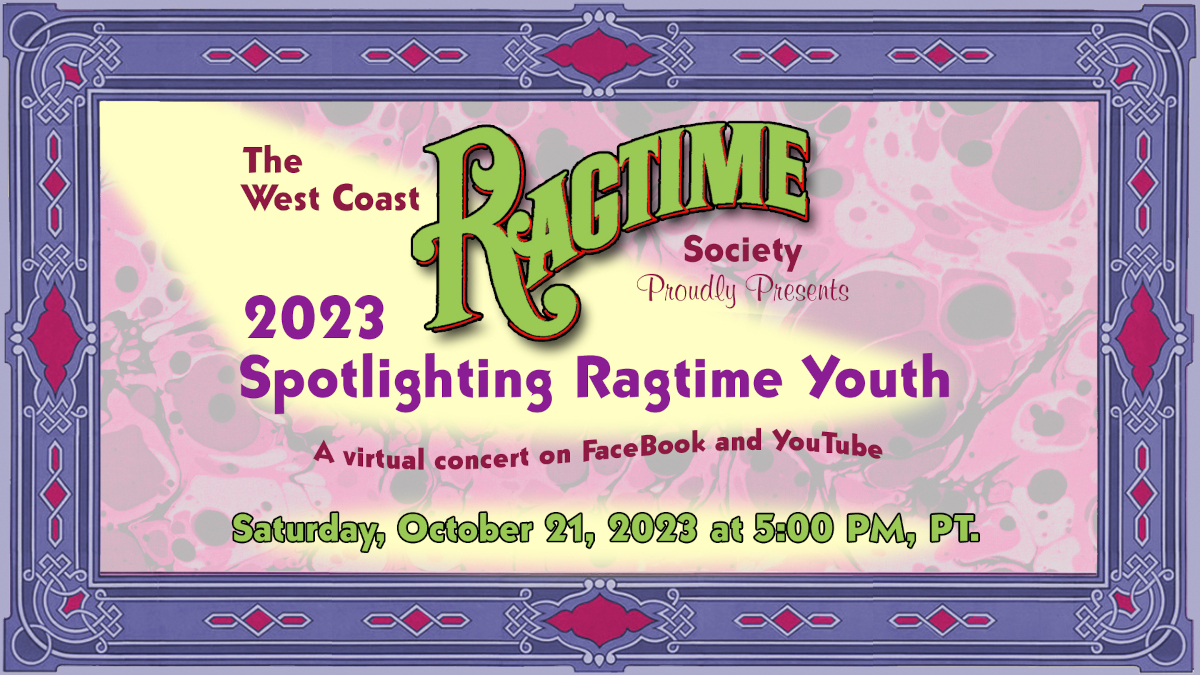 Kid Ory • Creole Trombone
Retrospectives RTS 4403
www.retrospective-records-co.uk