V-Discs (short for "Victory Discs") hold a unique place in music history. During 1943-49, special recording sessions were held to produce 78s that were specifically made for American servicemen who were stationed overseas. The musicians volunteered their services, the Musicians Union (which had a recording strike during much of 1942-44) gave their blessing, and the music ranged in length from under two to over five minutes. Sometimes two songs were on the same side of a 78 while some of the releases were released on 12-inch rather than 10-inch 78s. Because V-Discs were made for the specific purpose of boosting the morale of servicemen, they were supposed to be eventually destroyed but fortunately many of the 905 releases survived.
There have been quite a few overlapping V-Disc reissue sets put out through the years. The four-CD Les Disques De La Victoire – American Army V-Discs 1945-1949 from the Fremeaux (a French label with a large catalog filled with rare live performances by jazz greats) has good and bad points, mostly the former. The 92 selections, which are programmed in chronological order, contain many rarities and largely skip over the performances that have been reissued the most. The program, like the V-Disc series itself, contains a generous amount of jazz (both by hot small groups and big bands) but also includes some pop singers, country, military marches, a little bit of comedy, classical and even some opera.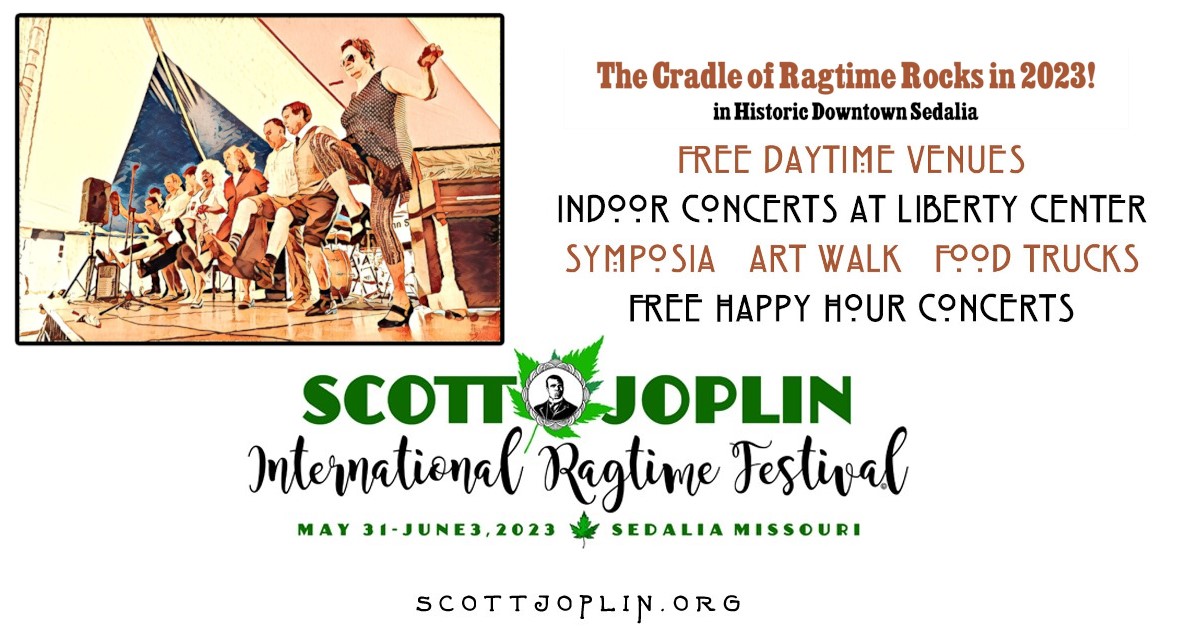 It gives listeners a cross-section of the American music scene of the time (although there is no bebop) with such jazz artists as Benny Goodman, Duke Ellington, Don Redman, Woody Herman, Count Basie, Lionel Hampton (an exciting two-part version of "Flying Home"), Les Brown, Harry James, Louis Prima (his earliest combination of "Just A Gigolo" and "I Ain't Got Nobody"), Benny Carter, Cab Calloway, Ella Fitzgerald, the Casa Loma Orchestra, Red McKenzie, Les Paul, Stan Kenton, Art Tatum, Peggy Lee, Buddy Rich, Lester Young, and Kay Starr being among those making appearances.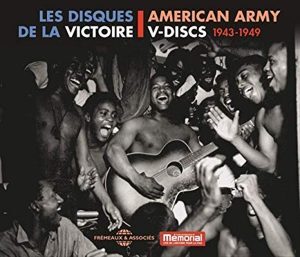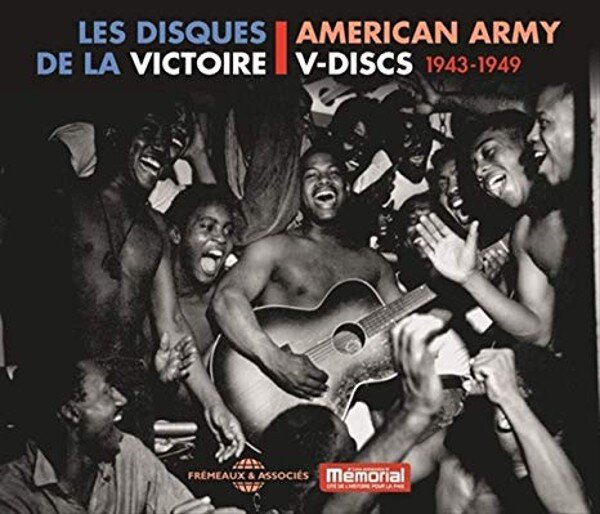 The bad points? The liner notes do not contain a listing of the personnel, so if one wonders who is in the exciting band that joins Bob Crosby on "It's A Long Way To Tipperary" or which musicians joined Louis Armstrong on "I'm Confessin'," the information will have to be found elsewhere. Also, the final two selections that are listed are incorrect. Instead of Raymond Scott's "Three Little Words," one gets a Buddy Rich version of "Four Brothers," while what was supposed to be Randy Brooks' "A Night At The Deuces" is an unknown song by a mystery group.
But overlooking that, there is a great deal of fun, historic and nostalgic music to be heard on this fascinating overview of the V-Disc series which clocks in at one second short of five hours.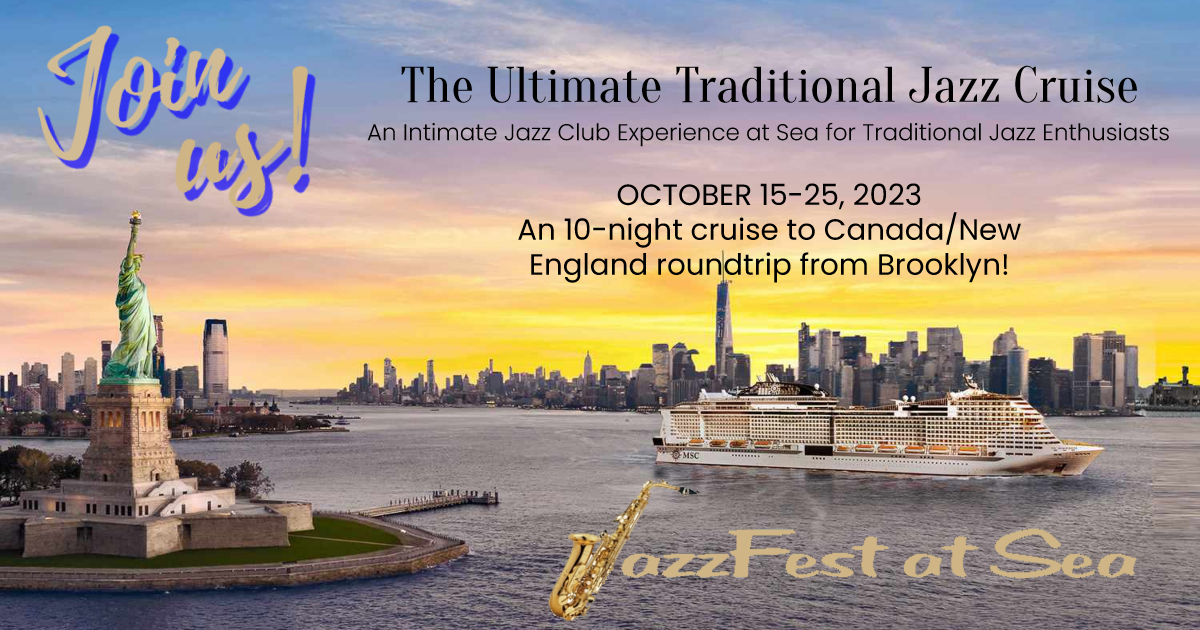 Les Disques De La Victoires 1943-1949
(Fremeaux & Associates FA 5718, 92 selections, TT = 4:59:59)
www.fremeaux.com