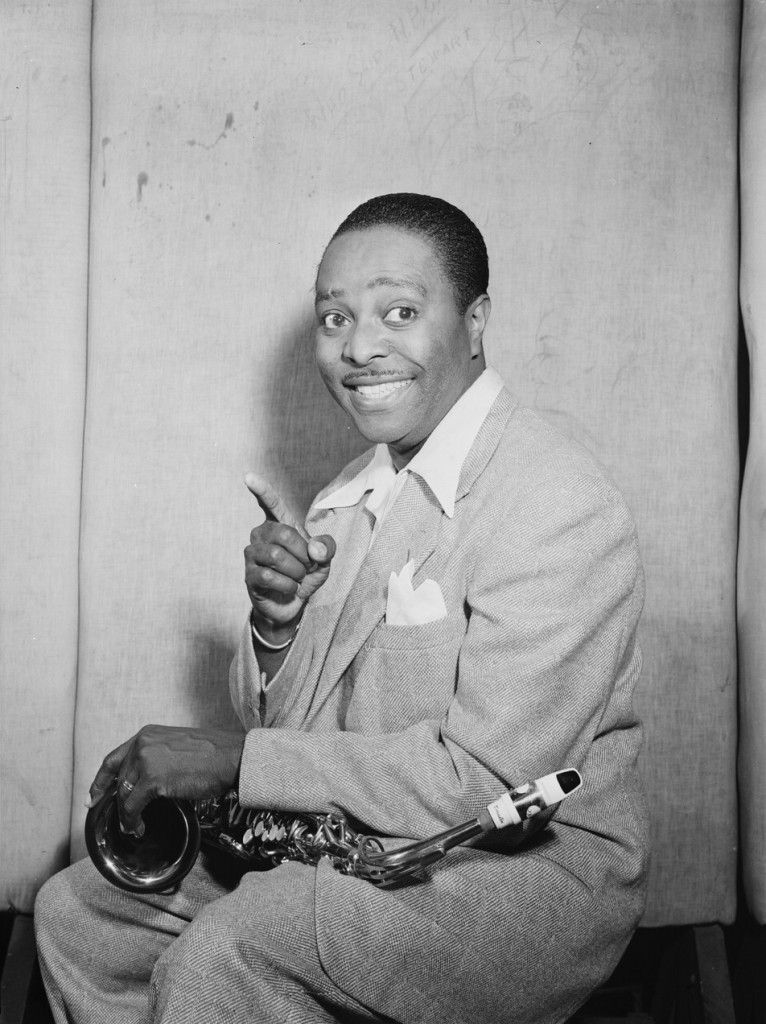 Louis Jordan is today remembered for his many popular recordings with his Tympany Five. Considered a transitional figure between swing and rhythm & blues, during his prime years Jordan was a major musical force as a singer, alto-saxophonist, and an entertainer. He created rollicking music and developed the ability to sing the most complicated and humorous lyrics effortlessly while displaying a lovable personality. Jordan's career can easily be divided into three parts, evolving from an unknown to a household name, and finally a reluctant nostalgia act.
There was no real hint during his early years that Jordan would someday become a household name. He was born on July 8, 1908, in Brinkley, Arkansas. His father was a music teacher who led the Brinkley Brass Band and the Rabbit Foot Minstrels. Jordan took music lessons from his father from the age of seven on clarinet and alto-sax, and as a teenager he gained experience working with the Rabbit Foot Minstrels. In 1929 he played alto with Jimmy Pryor's Imperial Serenaders and in New York made his recording debut on two numbers with the Jungle Band, a pickup group that included trumpeter Ward Pinkett, altoist Hilton Jefferson and, most importantly, drummer Chick Webb.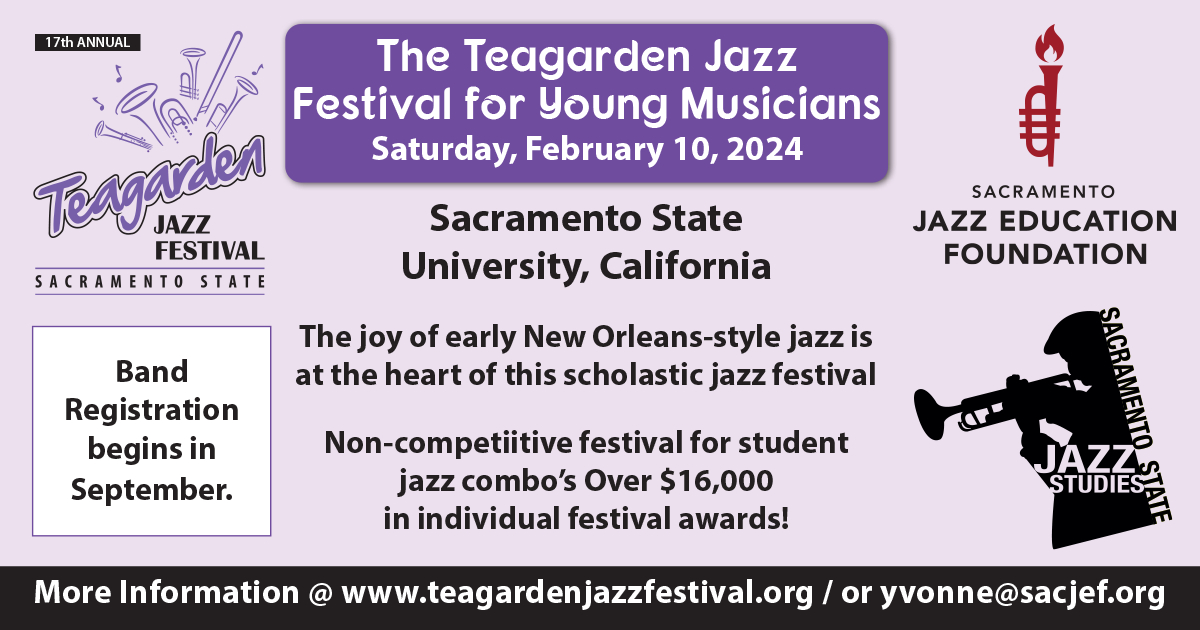 Jordan freelanced during the next eight years, often playing in Philadelphia and New York. He worked with trumpeter Charlie Gaines in a group that was used to back Louis Armstrong at a recording date in 1932, performing a two-part medley of Armstrong's hits. In 1934 he recorded two sessions with Clarence Williams. Six of the eight songs featured vocals by Chick Bullock although "I Can't Dance (I've Got Ants In My Pants)" has Jordan as one of the three singers. He had a stint with the Stuff Smith Orchestra in Buffalo and in 1935 played with Leroy Smith's big band.
From late 1936 until mid-1938, Louis Jordan was a member of the Chick Webb Orchestra. While that association gave him steady work, Jordan received very little solo space. By then, Webb was having his group functioning much of the time as a background band for Ella Fitzgerald and there were only occasional instrumentals. Jordan was primarily considered a section player. He did have a few opportunities to record vocals ("Gee, But You're Swell," "Rusty Hinge," "It's Swell Of You," and background to Ella on "There's Frost On The Moon" and "Wake Up And Live") but these are quite forgettable and his vocalizing is surprisingly dull and listless.
In 1938 when Jordan left Chick Webb to start his own band, he was already 30 and had done little to distinguish himself. That soon changed. He had ideas for a small group that balanced swinging jazz with entertainment. Jordan had felt restricted while with Webb but, now that he was the boss, he was free to pursue his dream. Rather than form a new big band, he started out with a nine-piece group that he soon reduced to a sextet, playing a long residency at the Elks Rendezvous Club in Harlem. Jordan had his drummer Walter Martin learn tympani (which was used sparingly and then dropped altogether), permanently calling his band Louis Jordan and the Tympani Five, a name that he kept even when the group was a bit larger.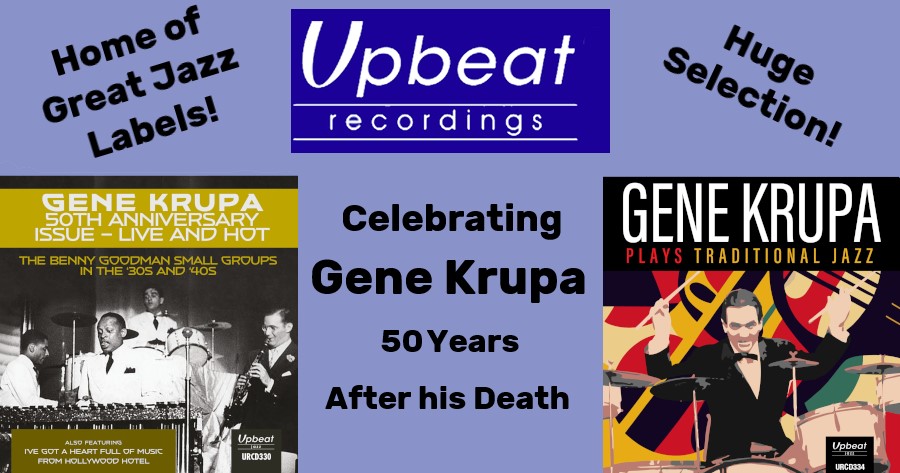 On Dec. 20, 1938, the band, which had signed with the Decca label, made its recording debut with "Honey In The Bee Ball" and "Barnacle Bill The Sailor." Although the records were not big sellers and Jordan played not only alto but clarinet and baritone, his future musical formula was already taking shape, and can really be heard on the six titles from Mar 29, 1939. Jordan's vocals (particularly on "Sam Jones Done Snagged His Britches On" and "Doug The Jitterbug") are good-humored, a bit witty, and both sophisticated and hip. The musicians take short solos, there is plenty of riffing, and a lot of excitement takes place within each selection's three minutes. Everything was in place for success, except the material.
During 1939-41, Louis Jordan and his group worked regularly and gradually built up an audience. Among their better recordings were "At The Swing Cat's Ball," "You Run Your Mouth, I'll Run My Business," "Somebody Done Hoodooed The Hoodoo Man," "Do You Call That A Buddy," "Knock Me A Kiss," and "I'm Gonna Move To The Outskirts Of Town." But 1942 was their real breakthrough year. "I'm Gonna Leave You On The Outskirts Of Town" (which was similar to the latter) and especially "What's The Use Of Getting Sober (When You Gonna Get Drunk Again)" were the first in a remarkably long string of songs that made the charts.
As the big band era was starting to end, Louis Jordan was pointing the way towards the future. His sextet played what was soon called "jump music," essentially small-group swing with highly accessible and often-humorous vocals, riff-filled ensembles, concise but hot solos, and memorable melodies that were often singable by audiences. While thought of as a pioneer of rhythm and blues, Jordan generally did not rely on honking saxophone solos (in the vein of Illinois Jacquet or the more extreme Big Jay McNeely) and was essentially a swing stylist, but he kept his music quite heated with an occasional ballad performed for variety. His vocals utilized up-to-date slang and were full of often-witty advice to members of the audience, most often about relationships and food.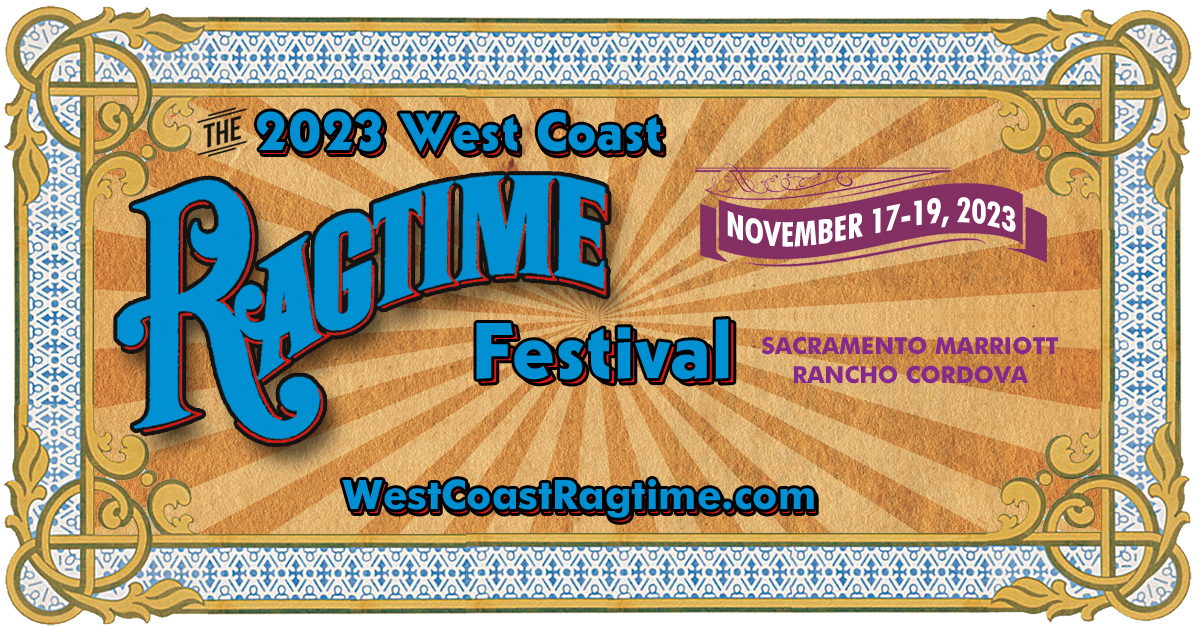 The string of Louis Jordan hits during 1942-51 was pretty remarkable. 59 songs made the R&B/Race charts with 18 reaching #1 while seven others hit #2. Two of his recordings were #1 on the country charts and one ("G.I. Jive") was #1 on the pop charts. Known as "The King Of The Jukebox," Jordan had such best-sellers as "Five Guys Named Moe," "Deacon Blues," "Is You Is Or Is You Ain't Ma Baby," "Caldonia," "My Baby Said Yes" (a duet with Bing Crosby), "Don't Worry 'Bout That Mule," "Salt Pork, West Virginia," "Beware," "Don't Let The Sun Catch You Cryin'" (one of several of his songs later adopted by Ray Charles), "Choo Choo Ch'Boogie," "Ain't Nobody Here But Us Chickens," "Let The Good Times Roll," "I Like 'Em Fat Like That," "Don't Burn The Candle At Both Ends," "Cole Slaw," "Baby It's Cold Outside" (a duet with Ella Fitzgerald), the furious "Beans And Corn Bread," "Saturday Night Fish Fry," and "School Days." He also recorded a pair of duets with Louis Armstrong in 1950 ("Life Is So Peculiar" and "You Rascal You").
Jordan was not only a very popular attraction at clubs, concerts and on the radio, but he had the opportunity to star in several movies. A skilled businessman, he recognized the commercial appeal of Soundies (three-minute films made for video jukeboxes) and his group appeared in 14 of those shorts. He starred in four full-length films (Caldonia, Beware, Look Out Sister, and Reet, Petite And Gone). Those entertaining movies, which featured Jordan in major acting roles, had thin and amusing plots that served as an excuse for the Tympani Five to perform many of their hits. He also appeared in Follow The Boys (performing "Is You Is Or Is You Ain't My Baby"), Meet Miss Bobby Socks, and Swing Parade Of 1946.
The swing era ended, bebop took over as modern jazz, and New Orleans jazz made a comeback. None of that slowed down Louis Jordan's success. In 1945 Jordan added an electric guitarist to what was now a septet (during his stint Bill Jennings became influential on his fellow guitarists) and later in the decade his pianist Bill Doggett occasionally doubled on organ. The hits kept on coming.
And then in 1951 it began to stop. After recording three more popular numbers ("Lemonade," "Tear Drops From My Eyes," and "Weak Minded Blues") with the Tympany Five, Jordan thought that it was time for him to lead a big band of his own. While he had been backed by an orchestra on a few of his recordings, he took this particular big band on tour and lost a ton of money. They had five recording sessions during 1951 but none of those records sold very well and by year end he had to break up the orchestra. The strain of leading a big band had hurt his health and on doctor's orders he took three months off.
In 1952, the 43-year old Louis Jordan formed a new version of the Tympani Five. But there would be no more hits. During 1952-54 Jordan recorded some fine numbers such as "Azure-Te (Paris Blues)," "I Want You To Be My Baby," "Nobody Knows You When You're Down And Out," and the novelty "Jordan For President," but his time had passed. Perhaps it was the erratic nature of the material, having a similar concept for a dozen years, or just the public's changing musical taste, but now Louis Jordan was thought of as someone from the past. He had helped set the foundation for not only rhythm & blues but rock & roll, but his reward was that he was being replaced by a younger generation of performers.
Louis Jordan did not give up easily. In 1954 when his Decca contract ended, he signed with Aladdin and recorded such numbers as "Whiskey Do Your Stuff," "Gal You Need A Whippin,'" "Fat Back And Corn Liquor," and "Messy Bessie," but nothing worked and all of those numbers (including 1955's "Rock 'n' Roll Call" for the X label) are long forgotten. By the time he recorded an album in 1956 for Mercury with studio musicians, nearly all of the songs were remakes of his earlier hits. He still had much of his fame and worked in clubs and with all-star package shows, but inevitably audiences wanted to hear "Choo Choo Ch-Boogie" rather than new material. He gradually became resigned to his fate while making bitter comments about rock and roll.
Perhaps if Jordan had switched to playing no-nonsense jazz like such former hit makers as Illinois Jacquet and Willis "Gator" Jackson, he might have had a more satisfying post-1951 career. But instead he was consistently frustrated that he could not progress any further and that his commercial success was shrinking. There were occasional successes including some television appearances and an enjoyable tour of England with the Chris Barber band in 1962. But after 1958, Jordan only recorded on an occasional basis including an album for Ray Charles' Tangerine label in 1963 and an attempt at new material for the Pzazz record company in 1968; none created any waves. On a 1973 album with a quintet, I Believe In Music, Jordan shows that as a singer and an altoist, he was still in excellent form, but few were listening. His final recording in 1974 was an obscure New Orleans-flavored album with gospel singer Aline White and trumpeter Wallace Davenport.
Louis Jordan died from a heart attack on Feb. 4, 1975, at the age of 66. After 23 years of frustration, it is ironic that his fame and influence have grown since that time, he was one of the main inspirations for the Retro Swing movement of the 1990s, and his vintage recordings (most of which can easily be found) still sell regularly.
For more about Louis Jordan, the late John Chilton's book Let The Good Times Roll (The University Of Michigan Press, 1994) is the definitive.