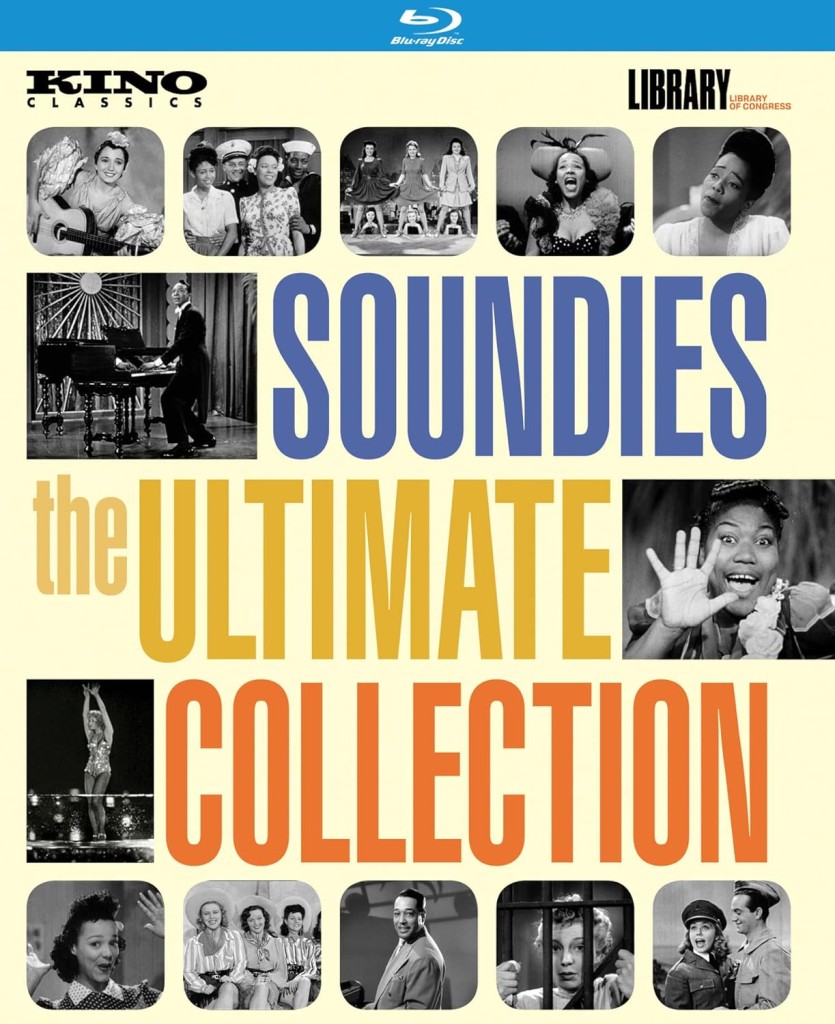 The Panoram was a sleek, Art Deco style wooden cabinet standing nearly seven-feet tall with a 27-inch ground-glass screen. The cabinets were three-feet wide and 32 inches deep, inside of which rolled a 16mm reel of film showing a wide variety of music makers. Eighty years ago, you would find Panorams set up in nightclubs, bars, drugstores, bus stations, and military bases.
To see and listen to the three-minute musical productions, you'd drop a dime in the Panoram and watch whatever rolled out next on that week's reel of eight different black-and-white film clips. Many musicologists have called Soundies the music videos of the 1940s, but that simple observation fails to acknowledge their enduring social significance. For one thing, they feature a remarkable range of talent, from big-band icons such as Duke Ellington, Gene Krupa, and Cab Calloway to emerging stars like Doris Day and Ricardo Montalban, and lesser-known nightclub circuit performers.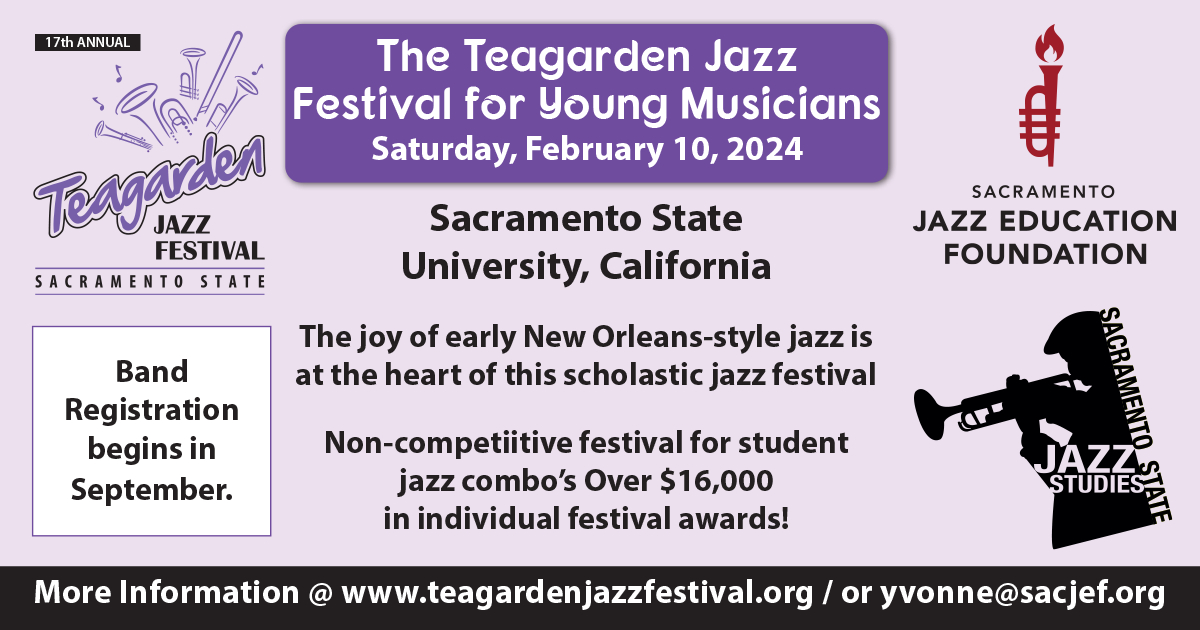 That wide variety included appeals to various ethnic groups, exotic dance routines, broad satire, and syrupy sentimentality. Perhaps more than any other genre, jazz and blues performed by Black entertainers were particularly popular as Soundies.
"Soundies have an uncanny way of revealing what Americans were thinking about, topics that weren't discussed openly, from sexuality to ethnicity and race," said Susan Delson, a New York-based arts journalist and curator of a new four-disc Blu-ray set titled Soundies: The Ultimate Collection (Blu-ray/Kino Classics). While the collection lists for $49.95, amazon.com is selling it for $28.99.
The collection presents 200 of the musical shorts—jazz, calypso, country-western, salsa, folk and the boogie woogie roots of rock'n'roll—newly restored from 35mm and 16mm materials preserved by the Library of Congress and other archives. Delson culled the "ultimate" collection after surveying the 1,880 black-and-white Soundies filmed between 1940 and '46.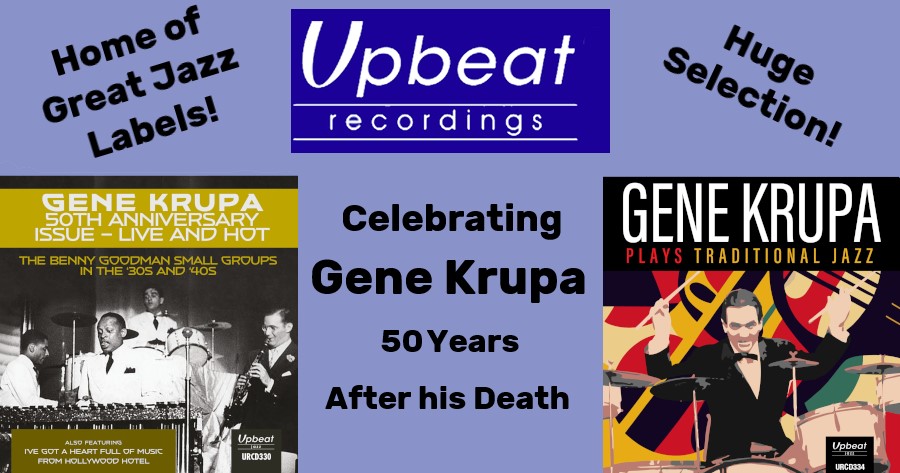 Compared to the Hollywood motion picture industry, Delson said, Soundies' producers "took a relaxed attitude toward sexuality and an expansive approach to who and what they depicted on screen." That is especially true of Soundies starring Black musicians.
"Unlike race films, the Soundies crossed over," Delson said in a recent telephone interview. "Your music went out to everybody!" Along the way, savvy booking agents put Soundies to work as promotional tools to support their clients' live tours. "Jump blues icon Louis Jordan, for one, definitely used his Soundies to promote his live shows," said Delson, the author of Soundies and the Changing Image of Black Americans on Screen: One Dime at a Time.
Delson appears throughout the collection, briefly offering background on the clips, their producers and performers. She is often joined by Ina Archer, a Black woman who is a conservator at the Smithsonian National Museum of African American History and Culture.
In 1941, when veteran Paramount executive Jack Barry assumed the presidency of the newly created Mills Novelty Company, the Chicago-based business which manufactured the Panorams, he initiated production of Soundies featuring Blacks, starting with "Swing for Sale" showcasing Ohio's gospel-pop group The Charioteers.
Most Black-cast Soundies were shot at Filmcraft Studios at 2826 Decatur Avenue in the Bronx, New York, many under the aegis of Minoco Productions, reports UCLA film historian Ellen C. Scott, the author of "Black Movement Impolitic: Soundies, Regulation, and Black Pleasure" which ran a few years ago in the African American Review and is reprinted as part of The Ultimate Collection's copious liner notes.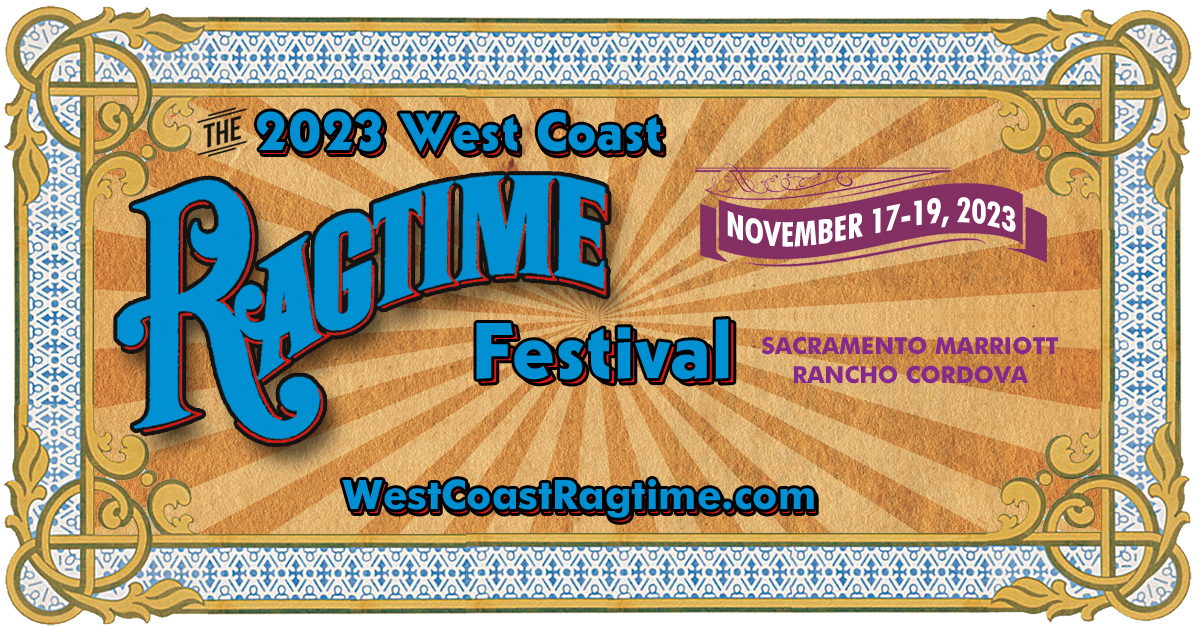 "The Soundies showcased African Americans publicly exercising their right to the 'pursuit of happiness' by having fun on their own terms," Scott wrote. "Instead of poising Black caricatures against whites to create humor, Black-cast Soundies posed stereotypes against real (i.e., nonactor), urbane Black people, thus exposing the stereotypes' inadequacies."
Thanks to this four-disc package, 21st century audiences can see and hear stride piano genius Fats Waller enthusiastically performing several of his own compositions. These selections were filmed in 1941 in New York by producer Fred Waller (no relation) and director Warren Murray. Surrounded by a bevy of females, the mugging, eye-rolling keyboardist performed four songs: "Ain't Misbehavin,'" "Honeysuckle Rose," "Your Feets Too Big," and "The Joint Is Jumpin.''' Good thing they got Fats in front of the camera when they did because less than two years later he contracted pneumonia and died at age 39.
A few of the other dark-skinned entertainers showcased in this collection include Nat "King" Cole crooning "Frim Fram Sauce" at a diner with checkered tablecloths and an Oklahoma-based vocal quintet, The Delta Rhythm Boys, performing a smooth four-part harmony version of "Take the A Train."
Speaking of Ellington's signature song, the Duke's musicians are shown improvising carefreely in a rent-party setting as they blow the "C-Jam Blues." Big time instrumentalists Ben Webster, Rex Stewart and Barney Bigard are pictured alongside glamour girl Louie Franklin. In another 1941 clip the Count Basie Orchestra features rotund blues singer Jimmy Rushing delivering "Airmail Special."
Although she later became famous as an electric guitarist, Sister Rosetta Tharpe appears as vocalist on two Soundies here along with the Lucky Millinder Orchestra, "Four or Five Times" and "The Lonesome Road" spiced by a line of kicking dancers.
As the curator of the collection, Delson divides the 200 clips into 22 themed programs, ranging from "Powered by dance" and "At the piano" to "Outrageously incorrect and sometimes subversive." These themes freed the curator from the constraints of chronology and allowed her to build programs around ideas, genres and motifs. Of course World War II dominated the news of the day, and two of Delson's programs deal with that conflagration, "Going to war" and "The home front."
Other programs focus on musical categories such as "Hillbilly to country western," "Latin to Staten Island" and "Heading toward rock'n'roll."
Three all-girl orchestras are presented—the Thelma White Orchestra, the International Sweethearts of Rhythm and Milwaukee pianist Dave Schooler and His 21 Swinghearts, although you'll count more than two dozen damsels during their performance of "Scheherazade."
Several novelty acts appear, such as Spike Jones & The City Slickers performing "Pass the Biscuits, Mirandy" a washboard-driven dinner anthem in which Spike plays the plates. The washboard takes center stage again when the Hoosier Hot Shots also focus on food in "KP Serenade."
But it's the lesser-known hillbilly combo, Redd Harper and the Sells, that really stands out thanks to British-born actress Florence Gill. While band members sporting fake beards crank out "There's a Hole in the Old Oaken Bucket" on guitar, concertina, and tea kettle, an elderly Florence steals the show by clucking like a chicken. Her fowl imitation is so realistic that she often appeared as a hen in Disney cartoons. Unforgettable!
A different kind of novelty—Black cowboys John "Shadrach" Horace and Johnny Moore's 3 Blazers—perform "Along the Navajo Trail" on a decidedly southwestern set. The Los Angeles-based R&B band featured future Rock'n'Roll Hall of Fame pianist Charles Brown.
Such shattered stereotypes are not uncommon in Soundies. One of Delson's programs is titled "Playing with Expectations: Loosening & Upending 1940s Stereotypes of Women," featuring songs such as "Stone Cold Dead in the Market" with Brooklyn-born vocalist Gracie Barrie celebrating the revenge she brought down upon her abusive husband.
But getting their very own program are Dorothy Dandridge and Gale Storm who epitomize the feminine archetypes of glamorous enchantress and virginal girl-next-door, respectively. "Producer Sam Coslow said those two women drew more dimes than any other Soundies performers," Delson said.
Dandridge was especially fetching in her clips which ranged from the gospel-inspired "Yes, Indeed" to the jazzy "Jungle Jig" accompanied by New Orleans pianist Cee Pee Johnson. Gale Storm, on the other hand, simply exuded charm on tunes like "Let's Get Away from it All," a duet with former Our Gang actor Johnny Downs, and "I Know Somebody Who Loves You" backed by The Fashionaires.
Over the collection's 10 hours, viewers are treated to a handful of delightful surprises. For instance, when a 24-year-old pianist billed as Walter Liberace pounds out a flashy and fiery "Tiger Rag." Two curvy female admirers watch as his dancing fingers are reflected in the piano's keyboard mirror. Yes, despite his classical roots, Liberace could play smoking hot jazz! And another white guy, bug-eyed, gum-chewing Harry "The Hipster" Gibson appears more than once in the collection banging out boogie-woogie on the 88s in front of a chorus line of zoot-suited dancers.
Some of Harry's footage is spotted and scratchy, a flaw which also mars Waller's "Joint is Jumpin," and the Gene Krupa Orchestra's "Let Me Off Uptown." But those glitches are thankfully rare. A few of the clips suffer from poor sound-and-image synchronization.
Like singers in Hollywood productions, Soundies performers invariably pre-recorded the music, then lip-synched in front of the camera. Usually the lip-synching is undetectable. "Even Fats Waller's spontaneous ad-libs all look completely natural," Delson observed. "They're spot on."
Unlike performances on records and radio, Soundies appealed to the eyes as well as the ears.
As a result, dances of all sorts—both serious and silly—pop up throughout this collection.
You' see plenty of tap dancing, some hula, mambo, rhumba, some faux jungle-jive, and a jillion jitterbugs.
There are two astonishing swing dance performances here. One features the Harlem-based Whitey's Lindy Hoppers and one spotlights Southern California's award-winning swing dance couple Hal and Betty Takier.
Whitey's Lindy Hoppers—who were not white, by the way—literally defy gravity with any number of flips, twirls, and somersaults as the eight hoofers dance to the music of the Duke Ellington Orchestra's "Cotton Tail," in a clip inexplicably titled "Hot Chocolates." Producer Sam Coslow and director Josef Berne—both Soundies' regulars—made sure to show how the gymnastic dancers impressed the musicians. One close-up of soloing saxman Ben Webster follows his eyes gazing toward the dance floor.
Meanwhile, over on the West Coast, Hal and Betty Takier (birth names Hal Cheevor and Betty Roeser) dance to the double-time rhythms of an unidentified regional band in their short film titled "Maharaja." Like the Lindy Hoppers, the Takiers spend as much time in the air, on their backs and on each other as they do swinging their partners.
Although the collection's 44-page booklet fails to credit the "Maharaja" musicians, author Mark Cantor identifies them as the Bernie Kane Orchestra, an 11-piece outfit featuring three trombones. That information can be found in Cantor's two-volume set The Soundies: A History and Catalog of Jukebox Film Shorts of the 1940s, published this year by McFarland. Cantor also contributed an essay to the Ultimate Collection booklet. He headlined his essay "Music for the Eyes."
Soundies: The Ultimate Collection
Blu-ray; four discs; ten hours
Kino Classics kinolorber.com
A correction:
In last month's review of the four-disc Blu-ray box set, Soundies: The Ultimate Collection, we made too brief a mention of musicologist Mark Cantor.
A Los Angeles-based music historian and film archivist, Cantor contributed an essay to the collection's liner notes called "Soundies: Music for the Eyes," and he compiled the credits for the collection's 200 films. The discs include a filmed interview with Cantor titled "Inside the Panoram."
Susan Delson, curator of the collection, praised Cantor as the ultimate authority on the production of those varied three-minute shorts. He is the author of The Soundies: A History and Catalog of Jukebox Film Shorts of the 1940s, published by McFarland.
Cantor also curates the Celluloid Improvisations Music Film Archive, likely the largest privately held collection of musical performance on 16mm film worldwide, at jazz-on-film.com, where it also surveys videotape, laserdisc, DVD, and various digital formats.
Celluloid Improvisations is an awesome, eye-opening archive of jazz and jazz-influenced music including more than 4,000 separate performances. And while the archive's holdings focus on jazz, they also cover such related forms as blues, swing, western swing, pop, rhythm and blues, country-western, vernacular dance and vaudeville.