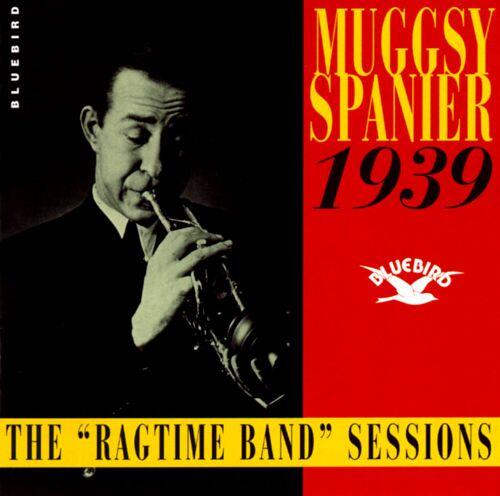 Muggsy Spanier loved to perform New Orleans and early jazz songs. The cornetist considered King Oliver and Louis Armstrong his musical heroes but he had his own distinctive sound and driving style. While he was featured on some exciting freewheeling sessions in the 1920s, in the 1930s Spanier spent a long period with Ted Lewis and a few months with Ben Pollack's swing band.
Come 1939 he was determined to play the music he most loved. He formed his "Ragtime Band," an octet that performed hot jazz rather than ragtime. They gained critical success with their recordings which were later dubbed "The Great 16." But due to the individual popularity of some of the sidemen (who soon were offered more lucrative jobs with other bands) and the inclusion of some heavy drinkers, the group only lasted a few months before breaking up. It came a little too early for the Dixieland revival movement.
The 1995 Bluebird CD, simply called The Ragtime Band Sessions, has all of the music by the Ragtimers including, for the first time, the inclusion of all eight alternate takes. The four-horn, four-rhythm band included such sidemen as trombonist George Brunies, clarinetist Rod Cless, three different tenor-saxophonists, and either George Zack or Joe Bushkin on piano. Among the classic performances are famous versions of "Big Butter And Egg Man," "I Wish I Could Shimmy Like My Sister Kate" (with Brunies' vocal), "Relaxin' At The Touro," and "Mandy Make Up Your Mind."
It is ironic that many of these recordings were released shortly after Spanier's band broke up, receiving high praise while he temporarily went back to being a sideman. While the Bluebird set (which has excellent liner notes) may be hard to find, these memorable sessions have since been reissued by European labels.
In any format, one should consider "The Great 24" (counting the alternates) to be a must.
The Ragtime Band Sessions (Bluebird 07863-66550, 24 selections, TT = approx. 67:11)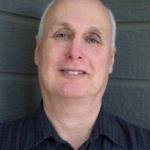 Since 1975 Scott Yanow has been a regular reviewer of albums in many jazz styles. He has written for many jazz and arts magazines, including JazzTimes, Jazziz, Down Beat, Cadence, CODA, and the Los Angeles Jazz Scene, and was the jazz editor for Record Review. He has written an in-depth biography on Dizzy Gillespie for AllMusic.com. He has authored 11 books on jazz, over 900 liner notes for CDs and over 20,000 reviews of jazz recordings.
Yanow was a contributor to and co-editor of the third edition of the All Music Guide to Jazz. He continues to write for Downbeat, Jazziz, the Los Angeles Jazz Scene, the Jazz Rag, the New York City Jazz Record and other publications.