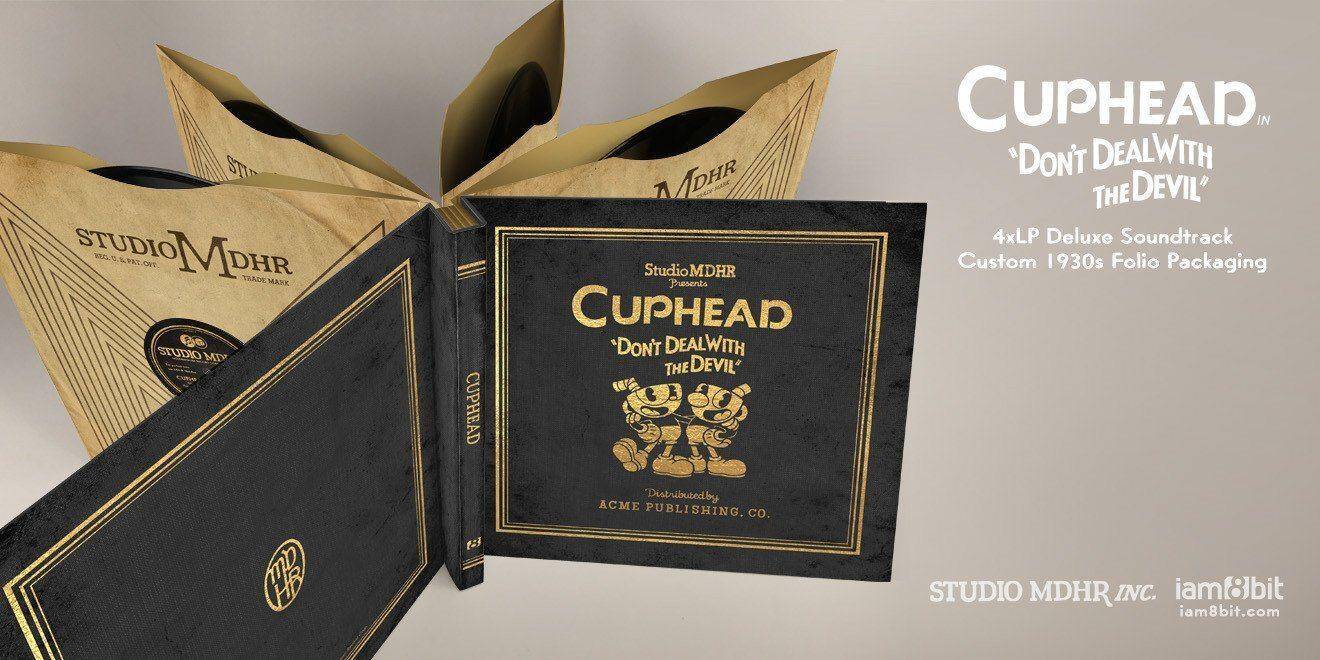 Musical Gifts to Be Enjoyed Year Round
Musical Christmas gifts can have an effect. A well-chosen album may inspire a life-long passion for music or even a desire to learn an instrument. It is in that spirit that I've collected a few albums this month that might make good gifts this season.
---
Cuphead Original Soundtrack
Cuphead is a video game released in September 2017 that has already sold more than three million copies. The game has a vintage feel reminiscent of 1930s cartoons. They join that visual with an audio soundtrack of original jazz and ragtime that has taken on a life of its own, acculturating millions of ears to good music in the process.
The soundtrack is so popular that a vinyl edition, designed to look like a 78rpm album set, has been released.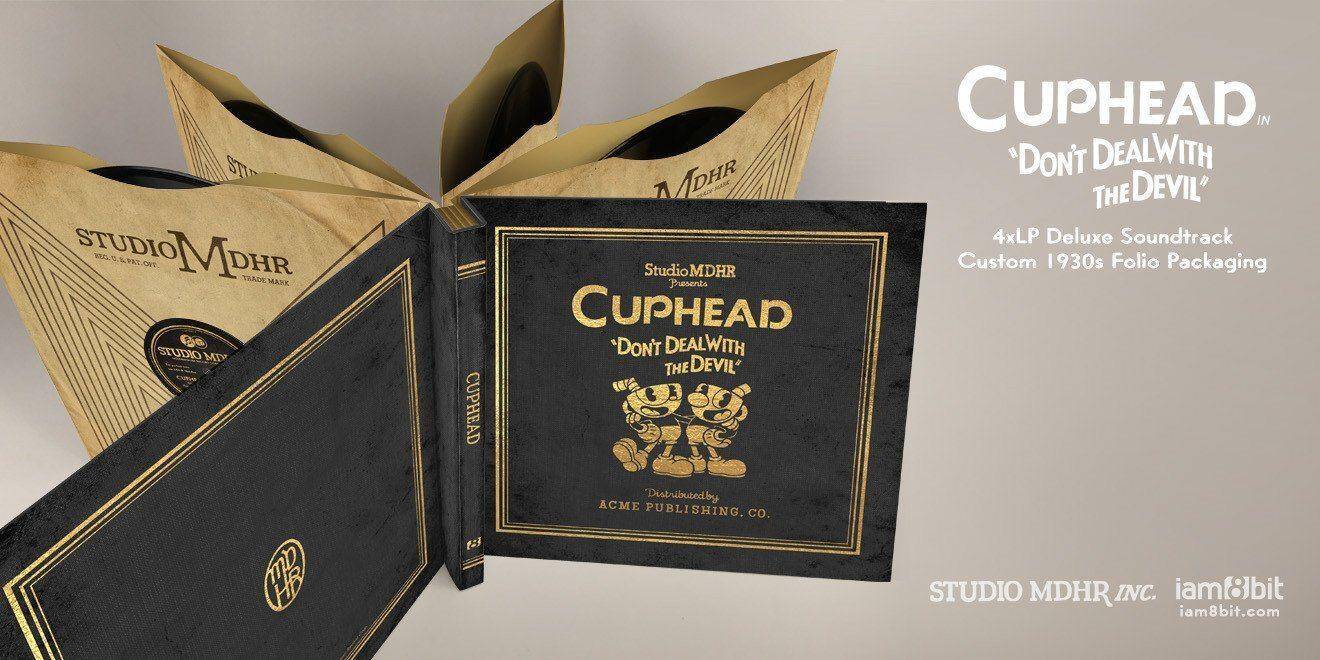 Many people now in middle age grew up hearing jazz in cartoons from the 30s and 40s. Those cartoons could still be found on TV even in the 1980s. Recent generations haven't had that early exposure. It can only be good for lovers of early jazz, let alone ragtime, that projects like this are out there catching the ear of a wider audience.
Composed by Kristofer Maddigan, and performed by a 13-piece big band, a 10-piece ragtime ensemble, a solo pianist, an organist, and even a tap dancer, the soundtrack features 56 tracks and nearly 3 hours of music. A great deal for a $10 download.
The music itself includes band arrangements reminiscent of Raymond Scott, pretty piano rags you would not expect in a video game, and myriad circus marches that fit the video game format perfectly. The playing is often fast and precise. Listen while driving and you may find yourself weaving in and out of traffic, the trees bending as you pass.
The more than 30 musicians involved are all quality players and a sense of individuality comes through, especially on the solos. Yes, jazz improvisation on a video game soundtrack. You can easily enjoy this as an album without ever seeing the game. The only oddity being how very much of it there is, a whole afternoon worth of music. I especially enjoyed the piano solo and trio numbers.
Kristofer Maddigan graduated with a Bachelors in Fine Arts in Music from the University of Regina in 2005 and has continued his formal education ever since. He works with numerous orchestras and opera companies, and is the principal percussionist of the National Ballet of Canada Orchestra. This soundtrack is only his second major work as a composer.
Coming from that classical background this music crashes like a creative bolt of lightning. Creating convincing new music in old styles is no mean feat and he makes it look easy. It would be something if he were only able to emulate that cartoon feel of the early 40s small bands. But he has produced scores of tracks reminiscent of various specific times and styles from Sousa marches to early bop.  They won't be mistaken for originals but a trained jazz ear will recognize what he is emulating. All the tracks are crafted to suit their purpose as an aural enhancement to certain scenes on a screen, but they are crafted so well that they rise above it.
What is old is new again. In the early days of motion pictures music was made for accompaniment and some of it also rose above. Many of our standards launched out of mediocre Broadway productions and took on a life of there own.  I'm not qualified to review Cuphead the Game, but it looks fun and is certainly popular as an alternative to gory shoot 'em ups. As a gift to expose a young person to good music it might be the way to go. If they already have the game the LP set would be a dream item.
But as a jazz fan, you should also give this a listen for yourself. This soundtrack is our first exposure to a young genius who has the potential to have an impact on traditional jazz and ragtime well into the future should he continue down that path.
---
The 8-Bit Big Band
Charlie Rosen wrangled dozens of musicians into a big band to perform quality arrangements of classic video game theme music. The project has a celebratory feel. You can sense the joy from an assortment of professional musicians who grew up playing these games. They've become a hit on Youtube in the process. Themes include items from the Zelda series, Ganbare Goemon, F-Zero, Final Fantasy, and, of course, Super Mario Brothers.
In addition to the musicians, the project includes visual artists who have put together great music videos of the recording process for this album and a few extras. In early October they gathered over 50 people, including a chorus, to accompany someone playing Super Mario Brothers live. The band provided the music, and even the game's sound effects (on drum pads.)
Soon they may have a series of live concerts on Twitch.TV, a website where thousands of people tune in to stream video games and watch top gamers play. Having only formed this year, the band is just getting started.
Their first album Press Start! is available on Bandcamp and Spotify, and may someday have a vinyl release.
Not being a gamer myself I was unfamiliar with most of the themes. Which gave me the benefit of hearing them without the novelty of recognition. All are played in a familiarly contemporary big band style with a guiding string presence and flute solos on several tracks.  It sounds like something you might hear at a summer concert series in a mid-size city.
Which I mean fully as a compliment. This is a gathering of fine musicians and Rosen's arrangements bring real feeling to compositions that were originally pecked out on 1980s keyboards. Like composers for movies and TV commercials, composers for video games are highly talented musicians who fly forever under the radar. Many sidemen from the big band era went on to commercial work to pay the bills and will tell you their best riffs went to selling kitchen cleaner. These sometimes clever, sometimes beautiful themes deserved to be, as Rosen put it, "fully realized", and his efforts do them justice.
---
The Wit's End Brass Band
Everyone knows all the cool kids are in band, but if you needed proof this album is it. 24 or more active musicians from New Orleans traditional jazz scene jam together in diverse brass band styles, creating a uniquely jazzy flavor with a lot of solo wow factor.  It's an addictive and inspiring album, one that anyone on your gift list currently in a marching band will appreciate and learn from.
Despite this style of play commonly being called Balkan Brass "Acin Cocek", deep into the album, is the only Eastern European traditional. The rest have a Spanish Caribbean favor. "Cumbia de los Kiss" is Colombian and "Evacuation Ska" is essentially a slow jam on "Ghost Town", a top song for UK Ska band The Specials in 1981. "Ghost Town" has been covered recently by another NOLA group, The Hot 8 Brass Band, and it fits the local sound remarkably well.Though the majority of the titles are Spanish, and there is certainly a latin brass tradition, most of the popular versions I found for them were in other styles with prominent guitar or vocal elements. The versions created here have a strong New Orleans rumble. These musicians have absorbed their environment, and it's for the good. A bouncing groove is maintained throughout to keep them dancing in the Second Line.Despite the large ensemble individuals shine and Shaye Cohn's trumpet is a highlight. The playing is well rehearsed yet spontaneous where it needs to be. As a band that has made some live appearances, even a trip to Maine, their book doesn't seem to be much larger than the cuts on this album.This is the kind of project that isn't meant to be economically viable, or even sustainable. The band began as a Marching Krewe, and in the spirit of many similar groups in the city before it, that spontaneous energy has spun off something truly special. Fortunately for us it was captured in the studio.
This video captures the spirit of the band.
There isn't much to see here musically but it puts them in context as one of a long line of fun-loving New Orleans marching Krewes that stumble into becoming truly remarkable bands.
You can see their full concert in Maine here:
Wits end brass band from Belfast Community Media on Vimeo.
---
Charlie Halloran- Ce Biguine!
When I'm preparing for a review I often write the artist for a comment. If I'm lucky I get a nice quote for background. I wrote Trombonist Charlie Halloran about his recent album of Caribbean music. It features a full cast (cask?) of New Orleans traditional jazz musicians, including Tom McDermott and members of Tuba Skinny.  His response leaves me no reason to paraphrase, it could serve as liner notes to the album:
The music is all from Martinique and Guadeloupe around the 1950s. It's the music that evolved in those islands with a lot of the same influences as jazz in the states. However, traditionally there isn't trumpet so the trombone and clarinet front line is particularly percussive. The recordings from the 20s typically have violin and banjos, then through the 50s and 60s it follows the same path as jazz, by and large. Moves to guitar, loses the violin, bebop language is incorporated, eventually electric bass and keyboards, clarinet moves to saxophone. I love the parallels with jazz, just with a tropical flavor.
I made this record directly to 78rpm acetate disc on St. Claude Ave in New Orleans. So no editing, no mixing, no extended solos. I really wanted it to sound like an album from before the extended play era, recorded in a live room. We set up with the loudest instruments far away from the mic and recorded one or two takes each. Add in a few bad mic placements and some faulty acetate, and we went thru about 20 physical discs and called it a day.
I discussed that recording process back in June. The crackle is harsh at times. I worried at one point that I had fried my speakers! The sound is reminiscent of late 40s home recordings, not new old stock.
It does the trick though. Giving the fine musicianship a slightly creepy vintage feel. This is improvised and syncopated music and these musicians are right at home playing it. If you want an album with a jazzy tropical feel to make sunny days brighter this could be your thing.
Halloran plays occasional Calypso gigs around New Orleans, he also plays weekly gigs with several bands and is a regular sub for who knows how many more. I count ten different groups in a one month block on his calendar. He's also the on-call trombone of choice for many as they enter the studio.
His 2015 Jazz album Charlie Halloran & the Quality Six is one of the better of dozens of records that have come out of a talented cohort of New Orleans trad players in recent years. This record is more proof that when he rallies people around him good things happen.
He did say one more thing, and it actually is about the liner notes:
The cocktail recipe on the back is a Planters Punch from fellow New Orleanian Jeff the Beachbum Berry. His restaurant Latitude 29, as well as his multiple books on tiki and rum are largely responsible for the resurgence of quality tiki drinks and bars in the last 15 years. He has unearthed countless, forgotten recipes for traditional drinks from the Caribbean and South Pacific and this one hits the spot on a summer day, and compliments the music beautifully. Cheers!
---
Whiskey Moon Face
I've recently reviewed two traditional jazz albums featuring the distinctive vocals of Louisa Jones. (Man Overboard Qunitet, The Cable Street Rag Band.) She is accompanied by many of the same musicians here but Whiskey Moon Face is her chance to take the musical reigns.
They play original material set to her enchanting lyrics. The other bands mostly stick to the jazz canon. I hear so many well worn songs that it is wonderful to listen to something new and her delivery brings explanation to every word.
The most well known member is the phenomenal clarinetist Ewan Bleach who seems to be able to adapt and shine in any situation, he helps arrange the music for the band. Dakota Jim Ydstie also stands out not least because of his highly characteristic voice on a track or two from each album. It is remarkably well paired with Jones' both in harmony and in maintaining a coherent feel from song to song. Ydstie also plays bass and accordion, two instruments, notably, of the several that Jones plays herself. Jones has had advanced training in an Indian classical singing style so her unique vocal control is no happy accident.
(This video, of a song from One Blinding Dusky Dusk, illustrates the contributions of Ydstie and Bleach, but isn't the best example of their distinct "sound".)
The trio forms the heart of the band and for many tracks on this album, it is just those three.  Their previous album, Formless Forms which came out in May has a fuller sound. The musicians appearing as a fourth or fifth have been culled from the same bunch for all of their albums. They are, quoting from Jones' website, "Chris Barber's cornet player Magic Mike Henry, Russian trombonist Anton Wunderlich, Canadian songwriter and banjo player Sam Bailey, French violinist Mirabelle Gillis, Scottish drummer John Blease, Cornish trombonist Skye Murphy, Scottish composer and fiddle player Alastair Caplin."
Jones is an excellent jazz singer, and they are all jazz musicians but this isn't quite a jazz band. I wouldn't pigeonhole them as European folk music either. It is timeless lyric set to timeless arrangement.
The music is led by the accordion in the fashion of French cafe jazz and much of it has a Russian Gypsy feel. Jones even sings in Russian at times. It suits her voice which has a strained passion and brilliant inflection. Other tracks bring that feeling closer to their UK home and the wharves and tinker encampments of Britain.
(This is the title track of the new album played several years ago.)
That traditional sound has a very modern appeal. Sentimental youth in the wine and philosophy phase, (or guys like me that never grew out of it,) will fall for the mood of this album. The excellent musicianship, particularly the freedom given to Bleach by such a small ensemble, is a bonus. The album was recorded, as all of their albums have been, "live" in the studio giving each musician a chance to stretch and shine. The group has had success touring in Europe and has built a following in Russia. I'd love to see them come stateside.
---
Online Only
For Online Only Access without delivery of the print paper sign up below.
Subscription Options
---
Print Edition
 If you'd like the PRINT EDITION, (12 monthly issues) use the following PayPal link. After your payment is complete you will be allowed to create an online account. You will receive the next mailed copy, usually shipping around the 22nd of the month. See a PDF Sample Here.