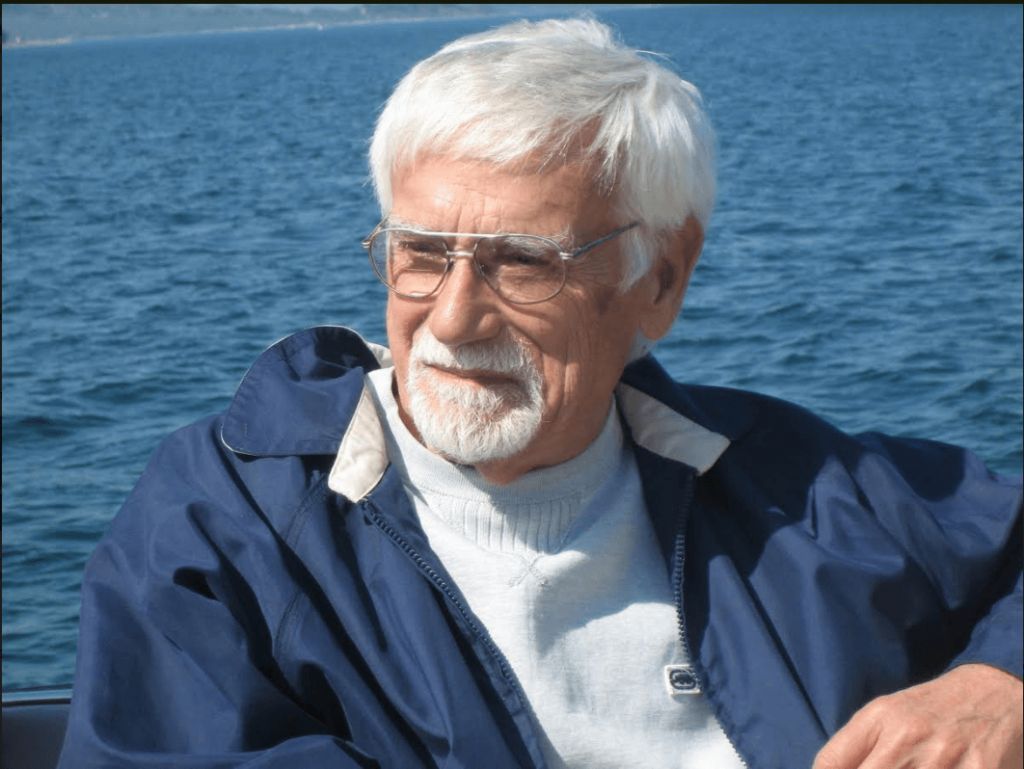 'Oh! Didn't He Ramble!'
Tom Jacobsen, the author of three important studies of contemporary New Orleans jazz, died Jan. 15, at his home in St. Louis, Mo. He was 81.
His most recent book was The New Orleans Jazz Scene Today: A guide to the musicians, live jazz venues, and more released in April 2016 by Missouri's bluebird publishing. That book followed The New Orleans Jazz Scene, 1970-2000, a personal retrospective published in 2014 by the Louisiana State University Press.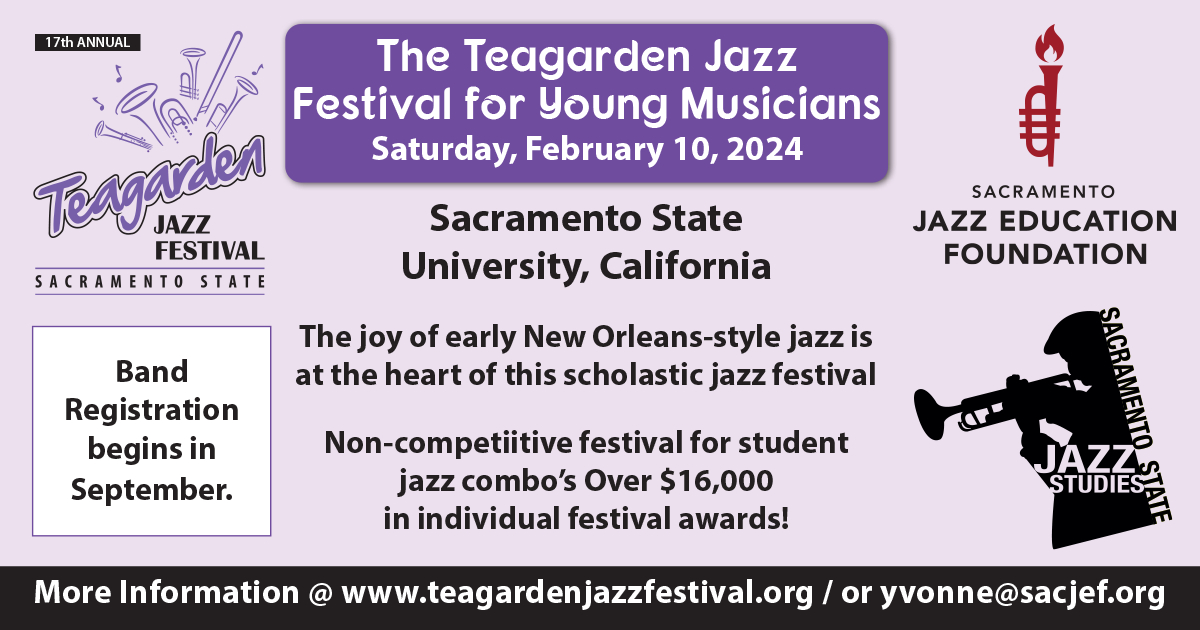 Having studied clarinet as a teenager, Jacobsen enjoyed the music of reed players such as Dr. Michael White, Aurora Nealand, Tom Fischer and the late Pete Fountain, but he also wrote often about brass players like Duke Heitger, Trombone Shorty, and Wendell Brunious and singers such as Meschiya Lake, John Boutté, and the Pfister Sisters.
His final book gives special attention to New Orleans' burgeoning brass band scene, from the Algiers BB to the Stooges BB to the all-female Pinettes.
This "feel-good music," he wrote, now influenced by Uptown funk and hip-hop, "is clearly in tune with today's young people—both black and white—and there is little doubt that it will always be an important part of the New Orleans music scene."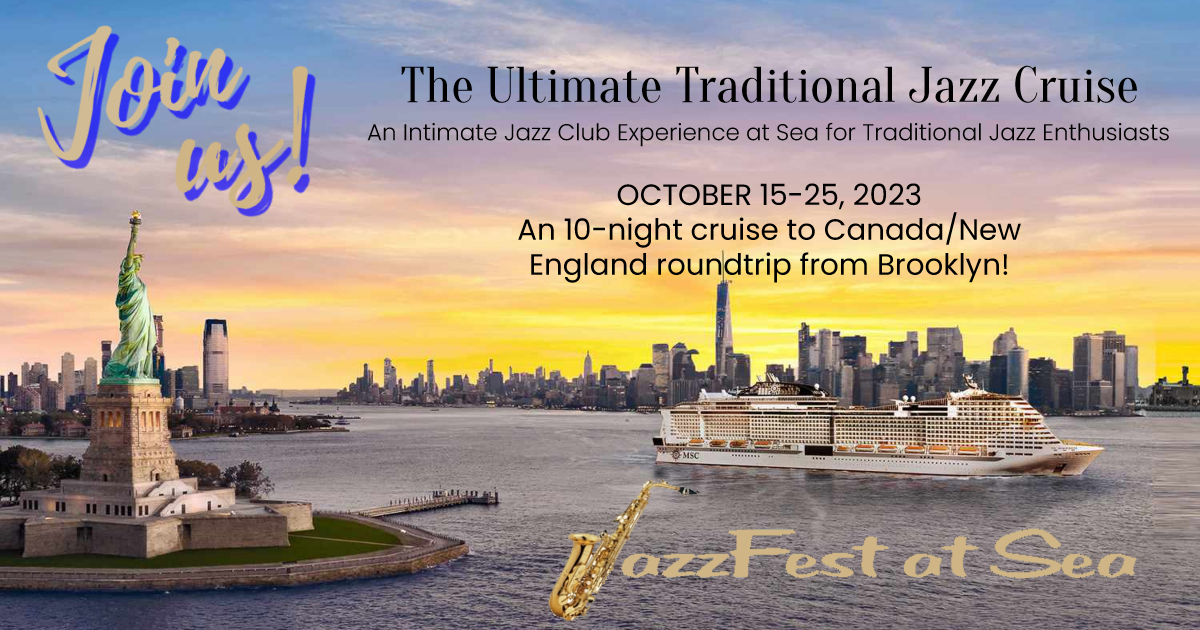 Jacobsen fell in love with the Crescent City sound in the early 1950s, when he listened to New Orleans Jazz Club broadcasts over the powerful radio station WWL.
Born, raised and educated in Minnesota, Jacobsen earned a Ph.D. in classical archaeology from the University of Pennsylvania (where he cemented his lifelong passion for the Philadelphia Phillies) before embarking on his first career. He logged 26 years on the faculty of Indiana University and studied prehistoric archaeology in Greece and the Aegean Basin. To that end, he worked in Greece for three decades, including 25 years as director of the excavations at Franchthi Cave which dated back to the late Stone Age.
But his musical tastes dated back to the Jazz Age.
After he retired from IU as a professor emeritus in 1992, Jacobsen refocused on the birthplace of jazz. Having served as a visiting professor at Tulane in 1988-89, Jacobsen lived in New Orleans for a quarter century during which he became deeply involved in the local music scene.
In 2011, LSU Press published his first book, Traditional New Orleans Jazz: Conversations with the Men Who Make the Music, a collection of interviews of musicians including Lionel Ferbos, Eddie Bayard, Jack Maheu, Tim Laughlin, Evan Christopher, and Irvin Mayfield.
Bruce Boyd Raeburn, the curator of Tulane's Hogan Jazz Archive, knew Jacobsen well, and appreciated his focus on the city's contemporary jazz scene.
"In an era when critics are pondering the denouement of jazz, there is a tendency to relegate New Orleans' role to first-act status and to leave it at that. Thomas Jacobsen's book—Conversations with the Men Who Make the Music—contradicts that assumption in exploring how New Orleans jazz has thrived in the last half century, continuing to attract and produce exceptional jazz talent."
Jacobsen's books also impressed European jazz fans. Dutch music critic Jan Kraak reviewed The New Orleans Jazz Scene Today in the September 2016 edition of Dr. Jazz magazine. Kraak praised the author's optimism about the future of jazz. "The book contains much 'jazz wisdom' and is useful for visitors to New Orleans," Kraak wrote.
Illinois native Krin Gabbard, author of Hotter Than That: The Trumpet, Jazz, and American Culture, knows how difficult it is to write clearly and compellingly about music. "Thomas Jacobsen knows and loves all of jazz and writes about it with wit and enthusiasm," Gabbard wrote in a review of Today. "This is a thoroughly researched, generously illustrated reference book and, at the same time, it is a delight to read."
Besides his books, Jacobsen penned countless blogs about the Big Easy scene on his website neworleansnotes.com. Writing on his website, Jacobsen was most generous in his kind support of this new monthly newspaper, for which we are deeply grateful. "Once again, I must give kudos to The Syncopated Times for its excellent coverage of the early jazz scene in our country," he wrote on Nov. 30. "I recommend it highly."
In 2014, Jacobsen and his wife, Sharyn, moved to St. Louis to be near their two youngest grandchildren as his health declined.
Although Jacobsen's accomplishments in the fields of archeology and jazz were impressive indeed, he had hoped to cap off his career with a book exploring the relationship between New Orleans and St. Louis.
"The Gateway City is quite different from the Crescent City, yet they are closely connected musically by Old Man River," he wrote last year. "At some point, perhaps, I will explore more fully the musical connections between St. Louis and New Orleans from the last century down to the present day. Many fine St. Louis musicians have adopted New Orleans as their home in recent decades."
Sadly, that's a worthy subject that will remain unexplored until another inspired musicologist rises to the occasion. Meanwhile, we'll all miss Tom Jacobsen, the tireless chronicler of New Orleans jazz which he followed religiously for more than 60 years.
We'll miss his expert analysis of the forces that affect Crescent City styles and the sheer joy that he brought to the music. We'll miss his boundless sense of adventure. We'll especially miss his sense of humor.
---
A memorial service is being planned in New Orleans at a date later this spring. Memorial donations may be made to the Southern Poverty Law Center, The New Orleans Musicians' Clinic, or Habitat for Humanity.