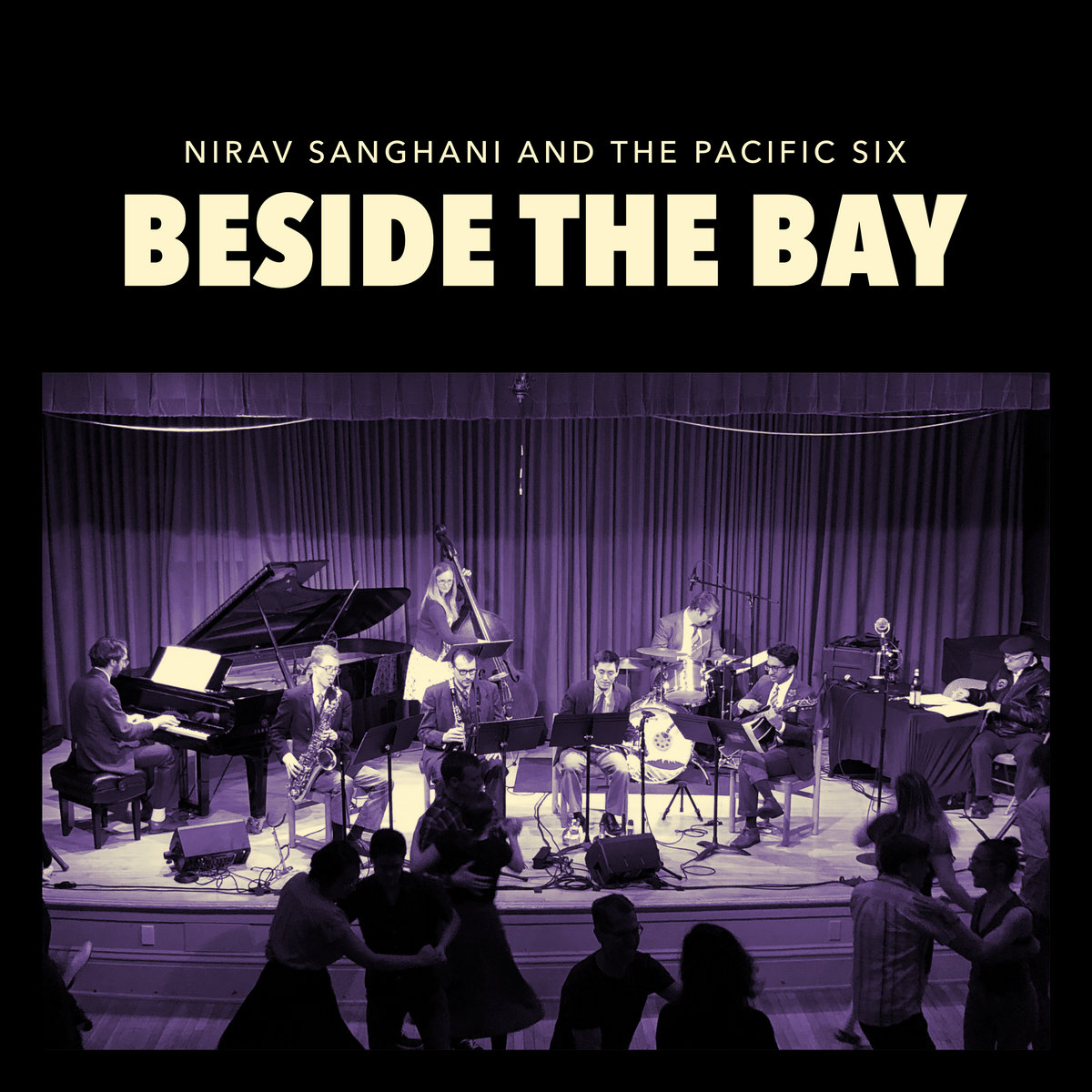 If I was to describe the Pacific Six's latest record as a no frills, economy size, value pack of swing and blues, you might well think I was being rude about it. But you would be wrong—you see, as something of a skinflint I love nothing more than knowing I've gotten value for money. And with Beside the Bay, that's exactly what you get. It does exactly what it says on the tin—and certainly no less.
Longtime swing dancer Nirav Sanghani and chums have been supplying the San Francisco Bay area with floor-filling swing since 2017, dipping their toes in the Seattle and Sacramento scenes too. It's an elite group boasting bona fide, big name, band-leading musicians like Jen Hodge (bass), Justin Au (trumpet), and Jonathan Doyle (clarinet and alto sax)—so you get several star talents for the price of one, straight out of the box.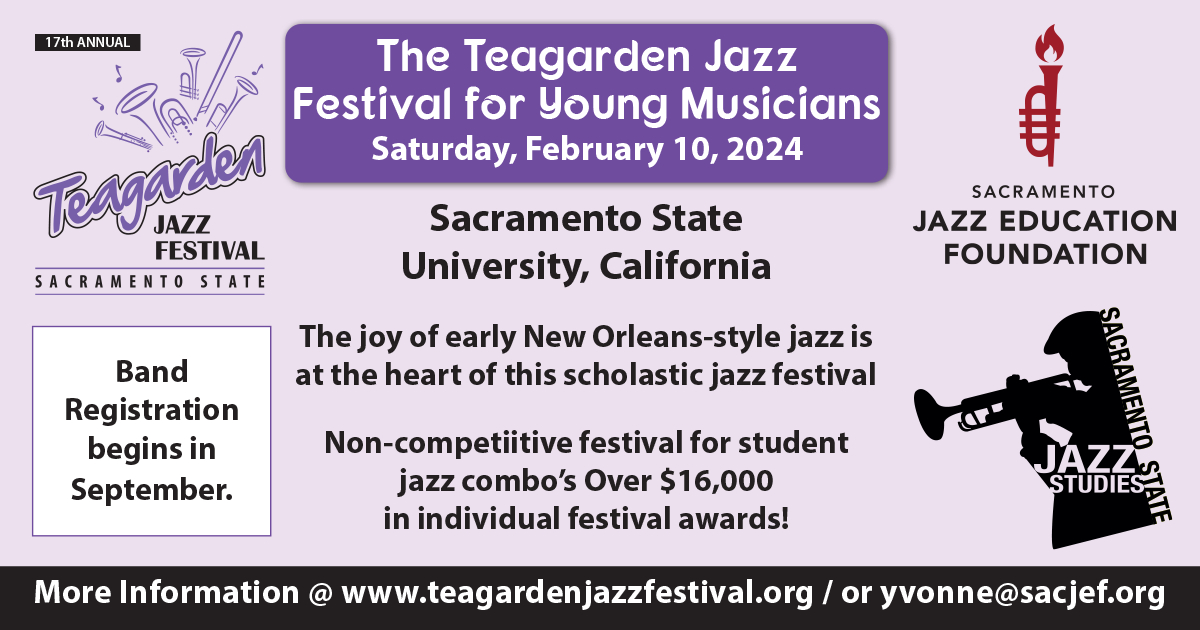 Sanghani himself is a guitarist, arranger and composer of early jazz and swing, drawing from the repertoires of Benny Goodman, Johnny Hodges, Coleman Hawkins, and more. Alongside ten oldies you get not one but five of his originals on this, his outfit's second record, all but indistinguishable from the big brand big band which inspires them.
"Irrational Blues" is the album's appetizer, a foot-tapper stuffed with catchy clarinet, sax and trumpet riffs to whet the palate, set to the twanging thump of Hodge's upright bass. "Reactivity Blues" is a more downbeat number, but with a hook which is equally catchy and to which the horns return again and again, as each soloist gets a chance to show off their ample chops.
"Moody Tom" is a haunting Blues ballad full of minor harmonies, featuring some klezmer-esque clarinet from Doyle, and in which Riley Baker's drum kit alternates between a swinging backbeat and a sparse, spooky, booming rhythm. And "Easy Saunter" is exactly what it sounds like—a beginner-friendly Lindy hop number with an easy-to-follow beat and solos which won't distract the dancer still finding their feet.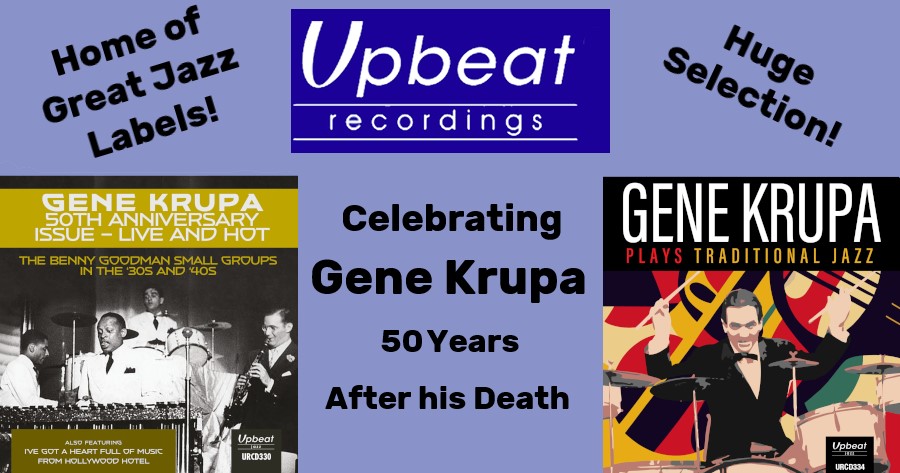 If anything sets these originals apart from solid gold classics like "Tea for Two," "Oh, Lady Be Good," and "Jumpin' at the Woodside," all of which are also presented here, it's that the melodies seem at times a little more jingle-like than these old favorites (see especially "Easy Saunter"). "Sunset Swing" is something of an exception, its head given more space to blossom and mature before Rob Reich (piano) takes it away with the first solo.
That's not to say that they aren't all earworms, because they are. But if anyone is going to dust just one off in years to come and write lyrics for it, propelling it into the eternal jazz canon, "Sunset Swing" is the one they will choose. As for those accompanying classics, all are lovingly arranged by Sanghani into lightly-instrumented but harmonically satisfying sandwiches crammed with juicy solos. (These metaphors are all over the place, aren't they.)
The production quality is high, too. As an aside, I noticed only on listening through headphones that there's an echo effect on the trumpet. I didn't catch this little quirk when listening on my car stereo—an advertisement for owning good headphones if ever there was one. (Honestly, it will change your whole listening experience.) I'm not sure what purpose it serves, mind you, as the same doesn't seem to have been applied to the other instruments.
All told, Beside the Bay is a delightful recreation of a live swing dance set, lovingly compressed into ones and zeroes so you can take it wherever you go. Download it from Bandcamp now for the low, low price of just $10.