This autumn I successfully funded an ambitious double CD project with the Glenn Crytzer Orchestra through Kickstarter. Disc one will be of classic Swing Era tunes; disc two will be all originals. Previously I've released two studio albums of original swing music, and one EP of originals, and while I could (and maybe will at some point) write a good deal about the craft of songwriting in vintage styles or the craft of performing or recording the music, I wanted to share with you some of the complexities of programming an album of original vintage swing music.
Basics, Lots of Basics
First I should define what I mean by programming. Programming, as used here, means selecting what songs to record and what order to put them in. If you were programming a CD of classics you would need to make sure the disc had:
a mix of tempos and lots of tunes in the sweet spot for dancers
a balance of vocals and instrumentals
a variety of topics to the lyrics
a balance of "pop tunes" (like "All of Me") and "riff tunes" (like "Flyin' Home") and through composed instrumentals (like "Original Dixieland One Step" or "Downtown Slump")
a balance of major key tunes vs. minor key tunes
a variety of keys (a record all in C major/A minor would be super boring.)
a selection of grooves (hard driving, laid back, sultry, silly, etc)
a selection of different vibes and techniques in the arrangements
a distribution of solos/leads to various members of the group
a balance of tunes that with and without verses
That's a lot to think about, but you'd also have to consider how these elements compound on one another.
Variety
For example let's say your 15 track CD has five songs that are 200 bpm+, four songs that are 150-190, four songs that are 120-150, a slow dirty blues, and a ballad. You'd have to make sure the five fast songs weren't all minor, or all in the same key, or all pop tunes, etc., and you'd have to make sure that all the mid tempo tunes weren't vocals, etc.
You'd also have to make sure that there is variety in the ordering of the tracks. In trying to get a nice flow of tempos from track to track you wouldn't want to have three songs in Eb in a row or three tunes with band vocals in a row, etc., and might need to select different tunes to make it work out.
It's kind of like a big puzzle.
When I am writing the tunes for an album, it adds additional levels of complexity. Obviously I have to write songs which hit all the marks above, which is a challenge in and of itself, but here are a few of the further limitations as well.
What makes "pop tunes" work as instrumentals is that people are familiar with the words already. But if I'm writing and introducing a new pop song, it is essential to introduce the words with the tune. (I broke this rule once but I don't think it really came off.) That takes the "instrumental pop tune" out of the mix when programming the CD, and that forces me to have to dig much deeper into my bag of clever songwriting and arranging tricks to create variety throughout the CD. It also limits my ability to write "riff tunes" with vocals because it skews the balance of pop tunes and riff tunes.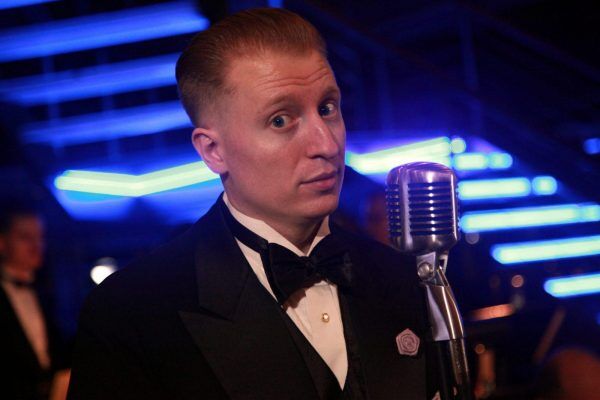 Including Verses
Another added complication is that most vocal tunes have verses (some make sense without, but most ought to have one and that's generally something you learn to "feel" as a songwriter). When recording standards that have already had the verses introduced by previous artists it's not necessary to include them in the arrangement, but introducing a song without the verse is not a great idea. This dilemma forces me to write songs that stand alone without a verse or to find clever ways to work verses into the arrangement. Including verses would not cause an issue on a 1920s dance band album, as verses were more often included in arrangements at that time, but verses were used less frequently in Swing Era arrangements. Including the verse in too many songs can be a variety killer, can kill your Swing Era vibe, and, if they're not integrated carefully, can kill the flow of an arrangement for dancing.
Tempo
Yet another challenge is that when I've got a great idea for a song, it may come into my head at a certain tempo, but after it settles in I find that the tune really works best 20 clicks slower or faster. This can be pretty frustrating when trying to create a balance of tempi on an album, especially when it gets down to the last few tunes that need to hit certain tempo marks to make the record flow.
All of these programming issues come, of course, on top of the task of creating songs that are memorable and that feel like they're plucked straight from the Swing Era, but that also don't feel derivative of some other song.
Everything Else
Once all that is complete that's left is organizing the personnel, creating the arrangements, printing and taping parts, catering the sessions, booking studios, mixing, mastering, overseeing artwork/design, CD production, doing publicity, setting up distribution, fundraising, directing the group in rehearsals, and learning my parts for the record!
I hope this gives all you jazz fans a peek behind the scenes at one of the most unsung parts of making a record: programming. And for all you who helped with the creation of original big band swing music by contributing to my recent Kickstarter campaign, your support is very much appreciated!
Related: Glenn Crytzer on Playing Pre-War Jazz: 8 Things You Won't Learn in Jazz School, On Programming an Album of Original Swing Music, The Glenn Crytzer Orchestra: Ain't It Grand?(CD Review #1), The Glenn Crytzer Orchestra Ain't it Grand? (CD Review #2), Glenn Crytzer CD Release Party, Glenn Crytzer Swings the Easter Ball at the Plaza Hotel, The Glenn Crytzer Orchestra: Underneath the Mistletoe, Glenn Crytzer: Composing the New Classics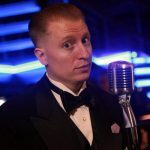 Glenn Crytzer is a New York City based bandleader, arranger, composer, guitarist, and vocalist who is in love with the music of the Jazz Age and Swing Era. Visit him at www.glenncrytzer.com