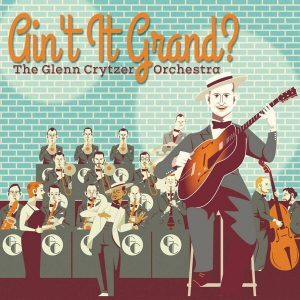 While the double-CD Ain't It Grand? from the Glenn Crytzer Orchestra was covered previously in The Syncopated Times, it is worthy of further discussion. Some current-day swing orchestras focus on largely recreating hit recordings of the past and some others sound a bit too modern for the era that they are depicting. In contrast, Glenn Crytzer's orchestra sounds like it is straight from 1940.
Thirteen of the 30 songs on this two-fer are originals by the leader (who plays rhythm guitar and takes occasional vocals) yet they all sound very much from the time period. While a few of the standards (particularly Jimmie Lunceford's "Rhythm Is Our Business," Tommy Dorsey's "Well, Git It," and Glenn Miller's "A String Of Pearls") are close to the original recordings, most of the others sound like they are being reinterpreted by a different band than the one that made them famous, giving a fresh perspective to familiar material.
The one reservation I have about this set is that listeners have to go on the internet (at www.albumnotes.glenncrytzer.com) in order to read the liner notes and, most importantly, get information about the soloists and singers. A one-page insert would have been preferred even if it was an added cost for the project.
The 15-piece band (three trumpets, three trombones, four reeds, and four rhythm) features excellent period vocals by Hannah Gill and Dandy Wellington in addition to Crytzer. Every musician has an opportunity to solo with the leader featured on "Solo Flight." The high-note trumpeter, the clarinetist, and the tenor-saxophonists are the most impressive voices but the ensembles are tight and lively. The musicians not only sound like experts of the music but refugees from the early 1940s. The music ranges from hard-swinging to sweet, all of it quite danceable.
With 30 concise performances (all clocking in around the three-minute mark as if they were recorded for 78s) on this fast-moving package, Ain't It Grand? is a delight for lovers of swing.
Ain't It Grand? (Self-released, 30 selections, TT = 91:41) www.glenncrytzer.com
---
Related: Glenn Crytzer on Playing Pre-War Jazz: 8 Things You Won't Learn in Jazz School, On Programming an Album of Original Swing Music, The Glenn Crytzer Orchestra: Ain't It Grand? (CD Review #1), The Glenn Crytzer Orchestra Ain't it Grand? (CD Review #2), Glenn Crytzer CD Release Party, Glenn Crytzer Swings the Easter Ball at the Plaza Hotel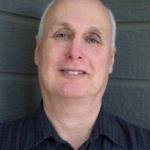 Since 1975 Scott Yanow has been a regular reviewer of albums in many jazz styles. He has written for many jazz and arts magazines, including JazzTimes, Jazziz, Down Beat, Cadence, CODA, and the Los Angeles Jazz Scene, and was the jazz editor for Record Review. He has written an in-depth biography on Dizzy Gillespie for AllMusic.com. He has authored 11 books on jazz, over 900 liner notes for CDs and over 20,000 reviews of jazz recordings.
Yanow was a contributor to and co-editor of the third edition of the All Music Guide to Jazz. He continues to write for Downbeat, Jazziz, the Los Angeles Jazz Scene, the Jazz Rag, the New York City Jazz Record and other publications.