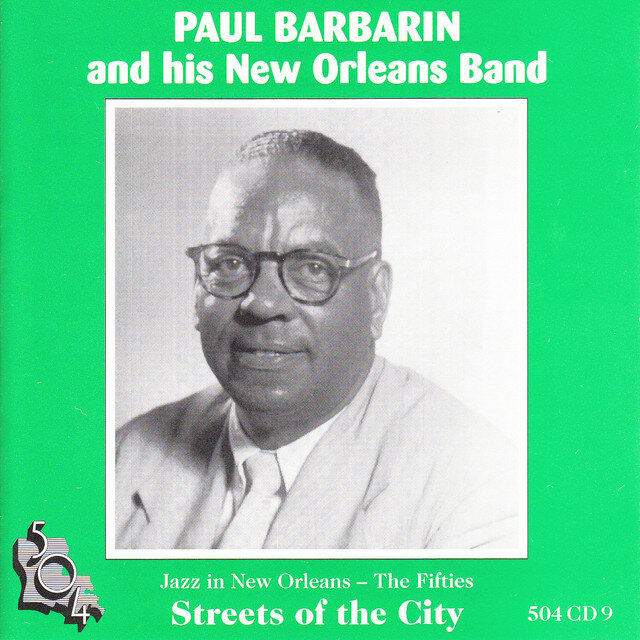 504 Records (named after the area code of New Orleans) was founded by Mike Dine in 1979. Dine was a jazz fan from England who had booked many veteran New Orleans players to perform in Europe in the 1960s. The 504 label produced some new dates while also releasing older material, including a worthy collection by Paul Barbarin.
Paul Barbarin (1899-1969) had quite an illustrious career including playing drums in early New Orleans, working with King Oliver in Chicago (1925-27), being part of the Luis Russell Orchestra (1929-33), the Louis Armstrong Big Band, and Red Allen's sextet, working with Sidney Bechet and Art Hodes, and founding the Onward Brass Band.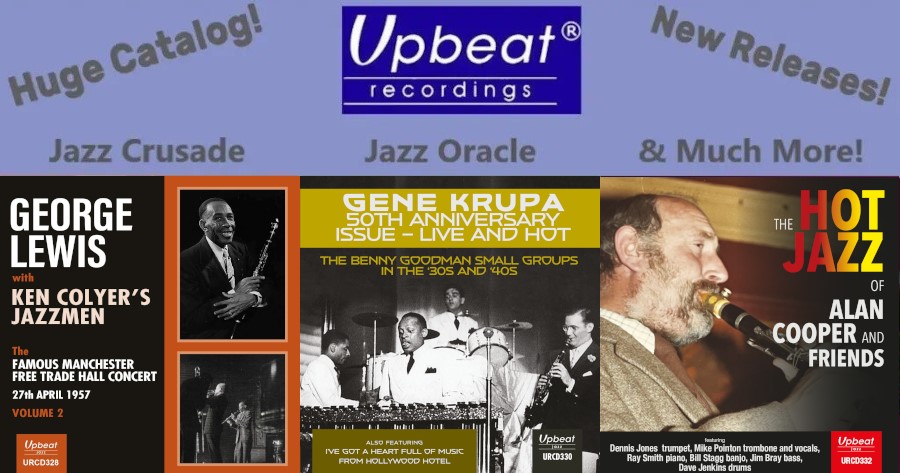 Barbarin also led record dates of his own during 1950-68. Streets Of The City has seven of the dozen numbers from his first album as a leader; the other five (which were made at a different session) were released on a Storyville set awhile back. The drummer is joined by trumpeter Ernie Cagnolatti, trombonist Eddie Person, clarinetist Albert Burbank, pianist Lester Santiago, and bassist Richard McLean for a strong set consisting of six standards and his "Streets Of The City."
Eight previously unreleased numbers from the same band in 1953 fills in the bulk of the CD including Barbarin's earliest version of his best-known original "Bourbon Street Parade." While the formerly unreleased material is not flawless (Burbank slips out of tune now and then), this is a fun date of swinging music. Rounding out the CD is a number from 1956 that was recorded at a Good Time Jazz session but never put out before.
Paul Barbarin • Streets Of The City
504 CD 9
www.upbeatmailorder.co.uk