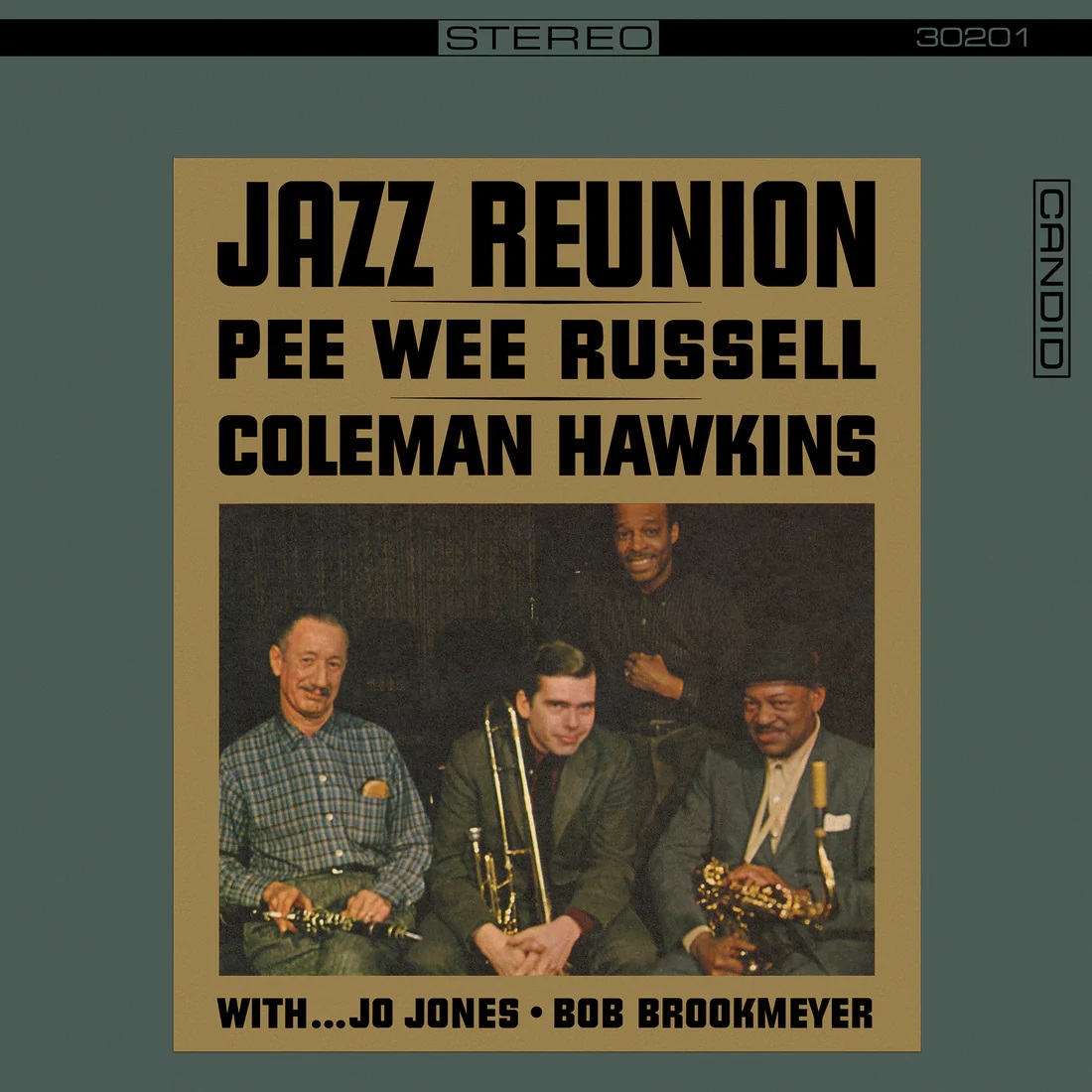 Clarinetist Pee Wee Russell (1906-69) and tenor-saxophonist Coleman Hawkins (1904-69), despite being active during the same decades, rarely crossed paths in the studios. On Nov. 14, 1929, they recorded as part of Red McKenzie's Mound City Blue Blowers, playing very expressive solos on "If I Could Be With You One Hour Tonight" and "Hello Lola." They next met up in 1957 on the famed Sound Of Jazz telecast. They were both part of one of Art Ford's Jazz Party telecasts in 1958 but otherwise their only other documented meeting was for 1961's Jazz Reunion.
Nat Hentoff's Candid label only existed for one year but it resulted in many memorable recordings. Jazz Reunion, which was recently reissued by a revitalized Candid, has Russell and Hawkins co-leading the album. There are fine contributions from trumpeter Emmett Berry, valve trombonist Bob Brookmeyer, pianist Nat Pierce, bassist Milt Hinton, and drummer Jo Jones although the focus is mostly on the leaders.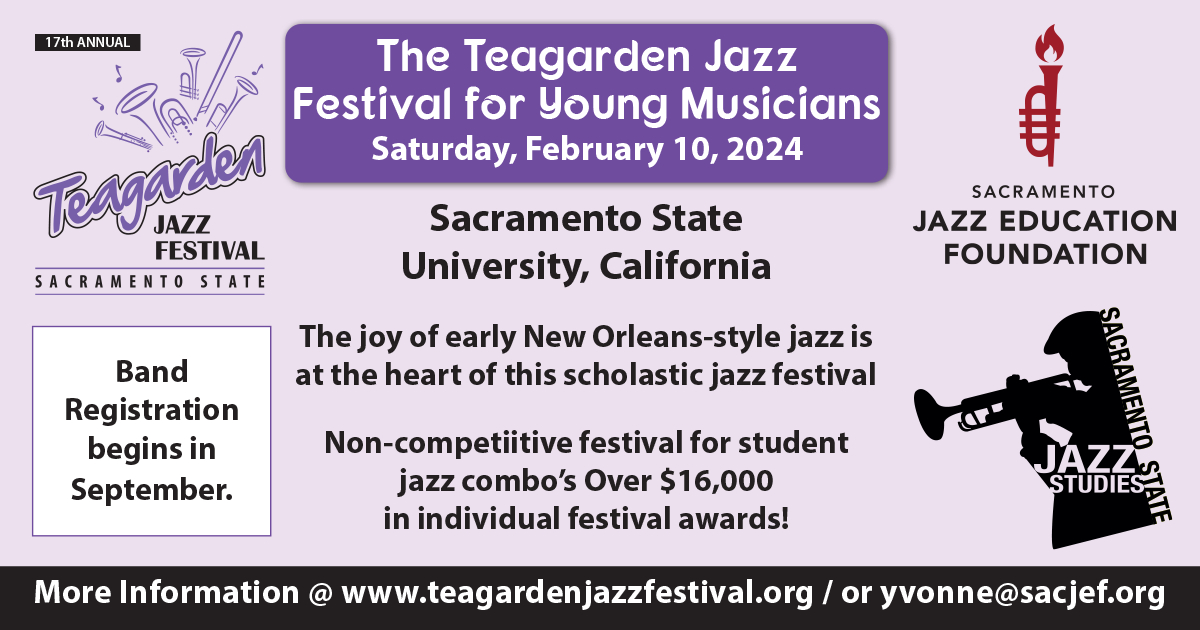 Pee Wee Russell was beginning his "modern" period. Having tired of playing Dixieland warhorses with Eddie Condon, Russell (who always had an eccentric and very personal style) was increasingly open to playing other material. Coleman Hawkins was always a forward-looking player who excelled at playing modern solos for 40 years, so they were actually compatible soloists.
The two are featured on a remake of "If I Could Be With You" although unfortunately they did not attempt "Hello Lola" too. Otherwise the songs include a pair of Duke Ellington tunes ("All Too Soon" and "What Am I Hear For"), two Russell originals, and the Chano Pozo Afro-Cuban standard "Tin Tin Deo." While there are no explosive ensembles on this relaxed session, Hawkins is in excellent form whenever he solos and Russell is showcased effectively on his own "Mariooch."
Jazz Reunion
Candid CCD 30202
www.candidrecords.com