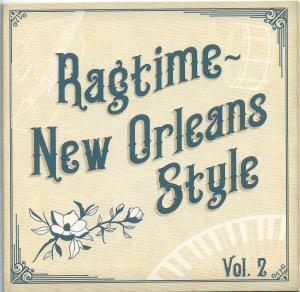 Most contemporary piano performances of ragtime from the classic era (roughly 1899-1916) are taken pretty straight with the pianist playing what is included in the sheet music. However even during the early time period, pianists often improvised variations of the themes.
Certainly Jelly Roll Morton did not feel shy to infuse the compositions with his own musical personality, demonstrating in his Library of Congress recordings from 1938 how he changed Scott Joplin's "Maple Leaf Rag" into New Orleans jazz.
Pianist Kris Tokarski, in a trio with bassist Cassidy Holden and drummer Hal Smith, demonstrated that approach throughout his earlier Solo Art CD Classic Rags – New Orleans Style.
Ragtime – New Orleans Style Vol. 2 (which has Smith and bassist Joshua Gouzy) builds upon the approach and lets one hear what Jelly Roll Morton might have sounded like interpreting pieces by not only Joplin but James Scott, Tom Turpin, Harry C. Thompson, May Aufderheide, Theron C. Bennett, George Bettsford, Joseph Lamb, Artie Matthews, and Sam Gompers. Although Morton never actually recorded in a piano-bass-drums trio, one could imagine that this is how he would have sounded around 1915 playing rags in a Los Angeles bar.
Tokarski, who has the Morton style down very well but also displays his own ideas, generally plays the rags straight at first before turning them into vehicles for early jazz improvising. Certainly these recordings of such songs as "Frog Legs Rag," "Weeping Willow," "Pineapple Rag," "St. Louis Tickle," "Black and White Rag," and "The Cascades" are different than any other recorded versions, swinging harder than the usual renditions with Tokarski opening up each number to add spontaneous yet tasteful ideas. Jelly Roll Morton would have approved.
Ragtime – New Orleans Style Vol. 2
(Big Al Records BACD 702 15 selections, TT = 50:45) www.halsmithmusic.com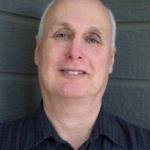 Since 1975 Scott Yanow has been a regular reviewer of albums in many jazz styles. He has written for many jazz and arts magazines, including JazzTimes, Jazziz, Down Beat, Cadence, CODA, and the Los Angeles Jazz Scene, and was the jazz editor for Record Review. He has written an in-depth biography on Dizzy Gillespie for AllMusic.com. He has authored 11 books on jazz, over 900 liner notes for CDs and over 20,000 reviews of jazz recordings.
Yanow was a contributor to and co-editor of the third edition of the All Music Guide to Jazz. He continues to write for Downbeat, Jazziz, the Los Angeles Jazz Scene, the Jazz Rag, the New York City Jazz Record and other publications.