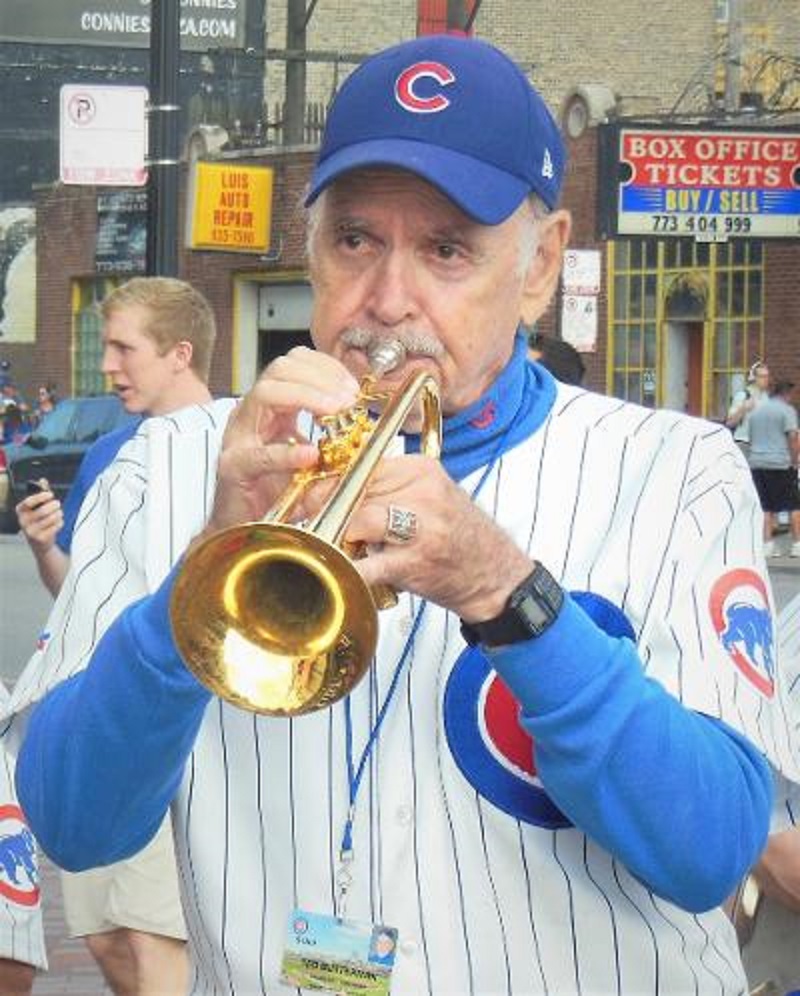 Ted Butterman, jazz trumpet player, age 87, of Arlington Heights, Illinois, passed away August 31, 2022. He was best known for leading his Chicago Cubs Quintet at Wrigley Field for over 36 years and leading several other fine groups in his 70 year career.
Ted was self-taught. Listening to records on an old phonograph that played at the wrong speed, he developed his own fingering system and eventually had his instruments custom-made to play in B natural. In the '50s, Ted was well known in Bay Area trad jazz circles, playing trumpet with bands that included Dick Oxtot, Bob Mielke, and Bunky Coleman. He toured and recorded a couple of albums with Ed Reed's Riverboat Five, which had an extended stay in Las Vegas. In Chicago, he formed his Gold Coast Jazz Band with name musicians such as Frank Chace, Little Brother Montgomery, Art Grunwald, et al. This band was very active in the Rush Street entertainment district.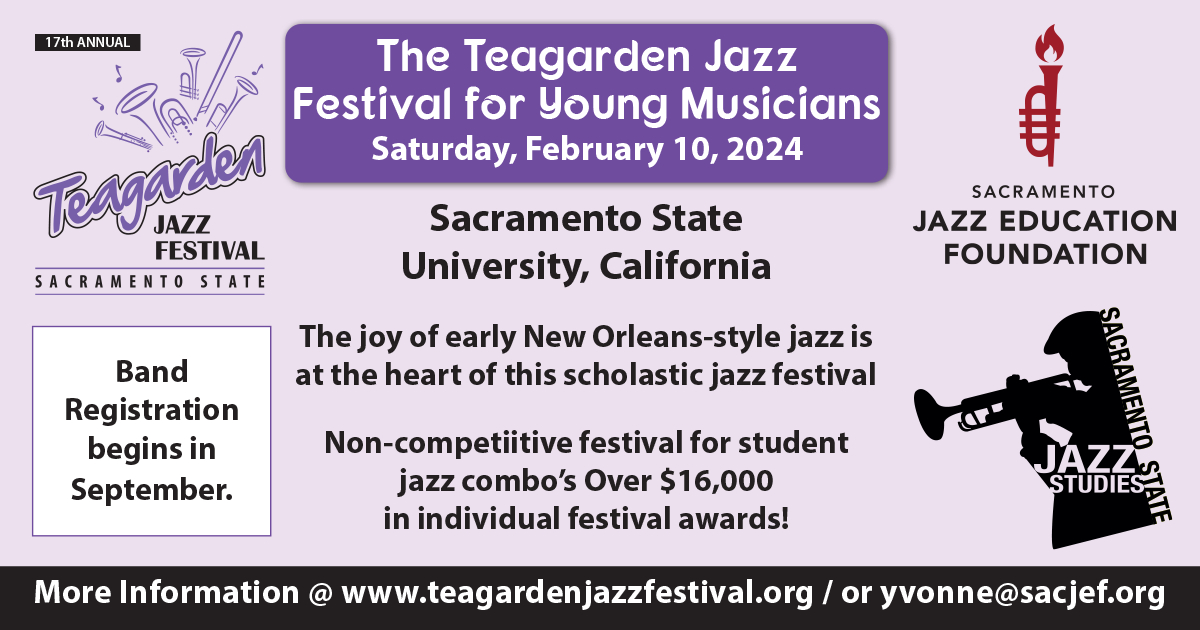 In the '60s, he put together a traveling version to back up comedienne Phyllis Diller on tour. His touring band consisted of John Cooper, piano; Wayne Jones, drums; Kim Cusack, clarinet; Mike Walbridge, tuba; Bob Sundstrom, banjo; and Peter Nyegaard, trombone. Later he formed his Neo Passe Jazz Band which recorded the Jump for Joy LP with singer Jim Kweskin. The session featured arrangements by Marty Grosz and included Frank Chace and Kim Cusack on reeds; Johnny Frigo, violin, Truck Parham, bass; and Wayne Jones, drums. On weekends, Ted switched to rhythm guitar to lead the Old McHenry Novelty Orchestra at the Village Tavern in Long Grove, IL, with Mike Schwimmer on rhythm and vocals and often featured trombonists Russ Phillips or Harry Graves.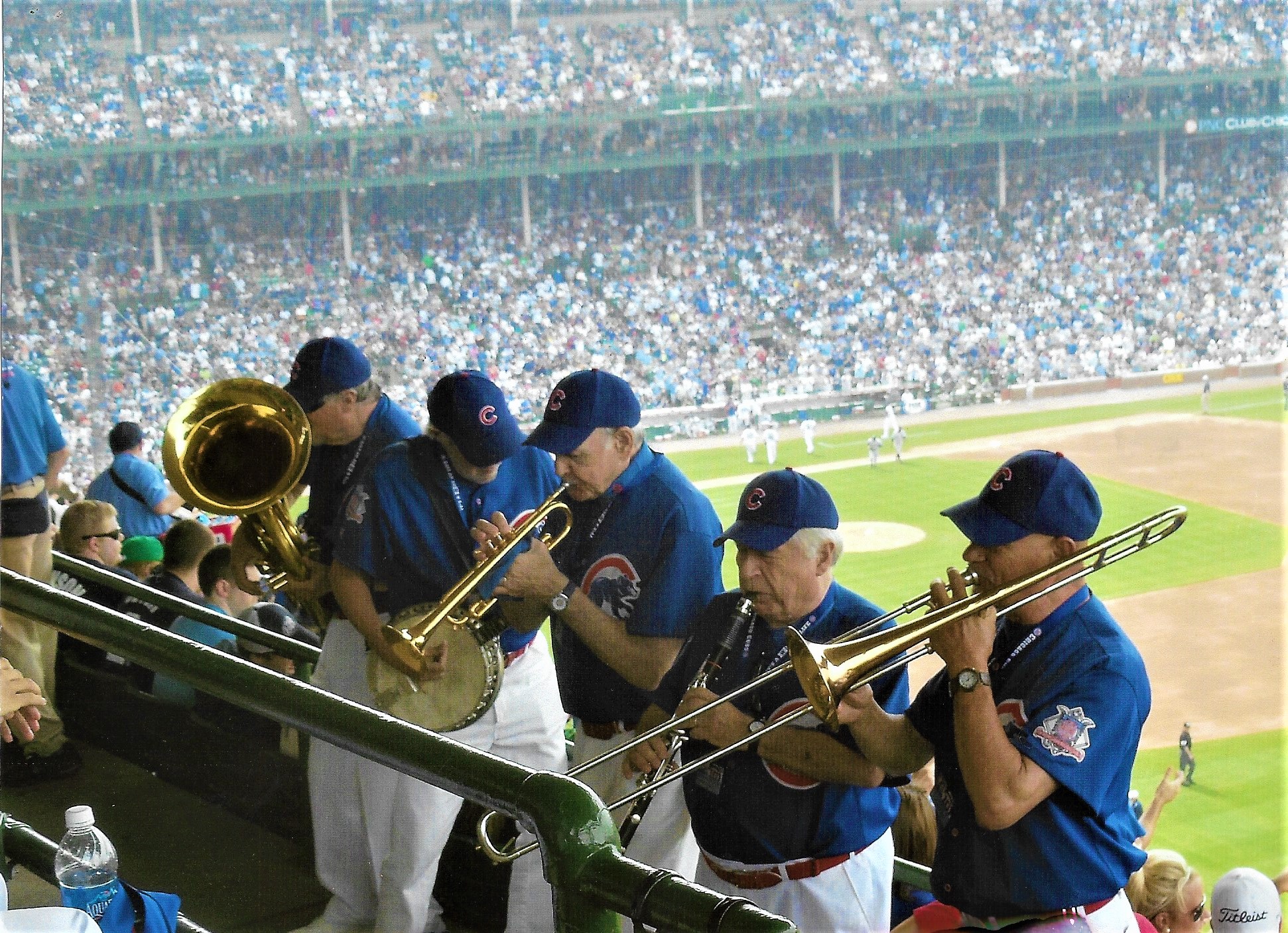 An avid Cubs fan, Ted possessed an encyclopedic knowledge of baseball stats, and had actually tried out for a major league farm team as a pitcher. He formed the Chicago Cubs Quintet in 1982 and never missed playing a home game (nearly 3,000 dates) until just before the COVID pandemic shut down live performances. Despite his reputation as a somewhat mercurial band leader, Ted was respected as a brilliant musician with an instant recall of the 700-plus tunes in his repertoire and as a leader who demanded the same dedication and professionalism from his sidemen. At Wrigley, if a young rocker inquired, "Hey, man, how do I get in this gig?" Ted replied with his wry sense of humor, "Do you have white pants?" Whenever a TV cameraman lurked nearby to get a sound bite for the evening news, Ted would immediately launch the band into, "I'll Be Glad When You're Dead You Rascal You." He liked the idea that every TV station unknowingly always had only the same few seconds of "Rascal" for their primetime sports shows.
Ted will be remembered for his sensitive, lyrical playing and love of the great tunes. Harriet Choice, former jazz critic for the Chicago Tribune, recalled, "Ted idolized Louis Armstrong but fashioned a sound to call his own." Longtime friend and colleague, clarinetist Kim Cusack, said, "Ted was the finest, real musician I ever knew."