Russell "Big Chief" Moore was a jazz trombonist who was born on an Indian reservation in Arizona and who went on to play with Oscar "Papa" Celestin, Charlie Parker, Louis Armstrong, Lionel Hampton, Miles Davis and Sidney Bechet. Most recently, he was honored as a 2021 recipient of the International Trombone Association's Legacy Circle Award, which recognizes individuals who have made a profound and lasting impact on the evolution of trombone playing or teaching.
Moore was born in 1912 in Gila Crossing, Arizona, part of the Akimel O'Odham (Pina) Indian Reservation that is now the Gila River Indian Community. He learned to play the trumpet as a youth in Arizona and then picked up the trombone in Blue Island, Illinois where he lived with his uncle and aunt after the death of his father.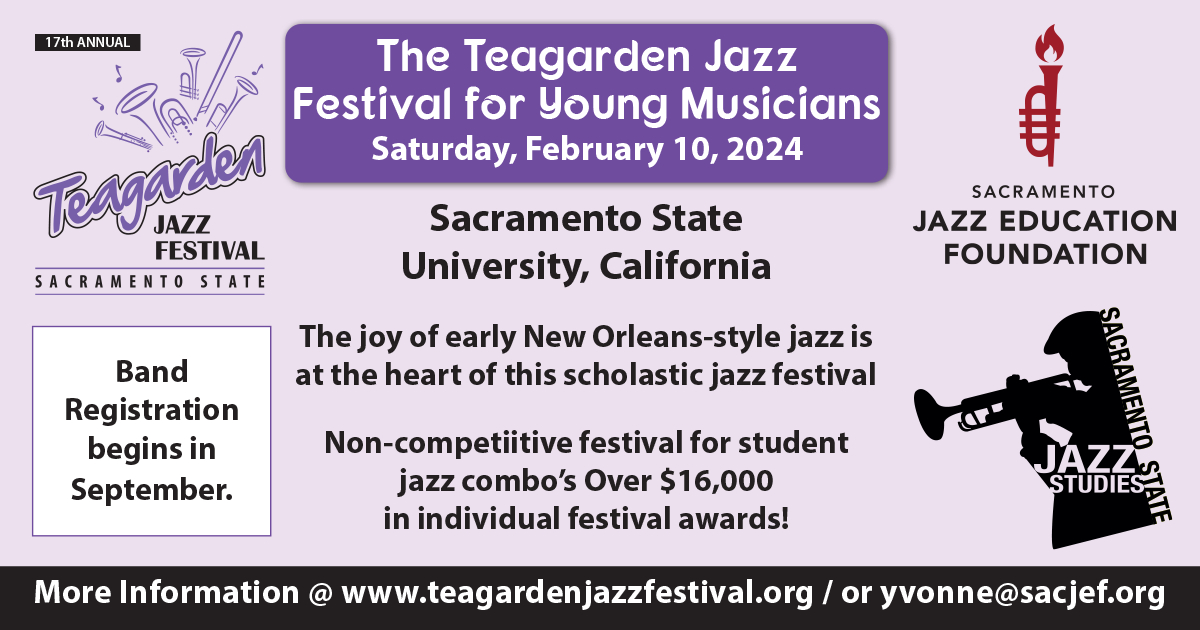 At the age of 17, he ran away to Chicago and lived on the street, often sleeping in a casket in a burned-out casket factory. One evening when he was standing outside the Sunset Café where he was too young to be admitted, he heard Armstrong for the first time. He attended high school at the Sherman Institute Indian School in Riverside, California, and played with many groups in Southern California, including Lionel Hampton's band at the Cotton Club in Culver City.
He settled for a time in New Orleans where he played with Oscar "Papa" Celestin's band, and then moved to Harlem where he worked at the Rhythm Club, toured with Ernie Fields, and worked with Harlan Leonard and The Rockets in Kansas City where he met and first worked with saxophonist Charlie Parker.
Joins Armstrong
He played first trombone with Louis Armstrong's Orchestra from 1945-1947 and was the featured trombonist at the 1949 International Jazz Festival in Paris where he collaborated with Parker, Miles Davis, and Bechet. He was a member of Louis Armstrong's All Stars for a year (1964-1965), and his solo, "Someday," on Armstrong's Columbia "Hello Dolly!" album featured Armstrong introducing Moore's playing by shouting, "Take it, Chief! Take it, Chief! Take it, Big Chief!"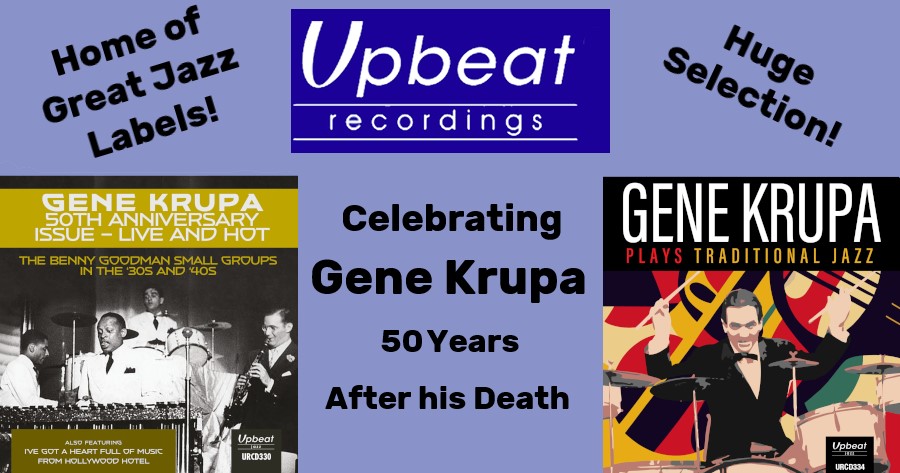 Having lived the good life, his weight had ballooned to 350 and traveling became difficult, which led to his departure from the All-Stars. He settled in Nyack, New York, with his wife and two children, led a Dixieland band, and played with the Lester Lanin Society Band. Russell Moore came of age as a player when the bebop style was emerging, but he never embraced newer trends in jazz. He is remembered as an important exponent of traditional, Dixieland jazz.
Advocate for American Indians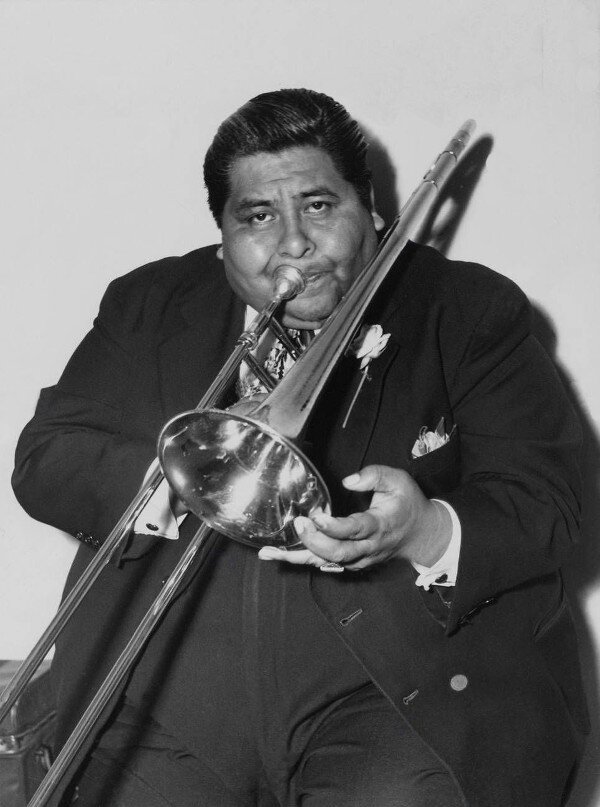 Moore was fiercely proud of his Akimel O'odham heritage and the nickname by which he was widely known. He was a frequent musical ambassador for the National Conference of American Indians, and he traveled widely to indigenous communities throughout the United States to perform and speak to groups of young Native Americans.
During the last 25 years of his life, he devoted considerable time "for my people," saying "Almost all Indians have a natural musical talent. Every Indian school boy and school girl should think about the study of music. It is a way-of-life and a useful and productive one. Music is a source of revelation and a means of understanding one's self and one's fellow man." For several years, a free Russell Moore Music Fest was held at the Gila River Indian Community.
One of Moore's last performances came in 1982 at the nationally-televised "Night of the First Americans" at the Kennedy Center in Washington, D.C., where he played his own composition, "Chant for Wounded Knee." Russell "Big Chief" Moore passed away in 1983 at the age of 70.
---
This is an updated adaptation of an item run if our March 2016 issue, Russell "Big Chief" Moore: Stellar Native American Jazzman