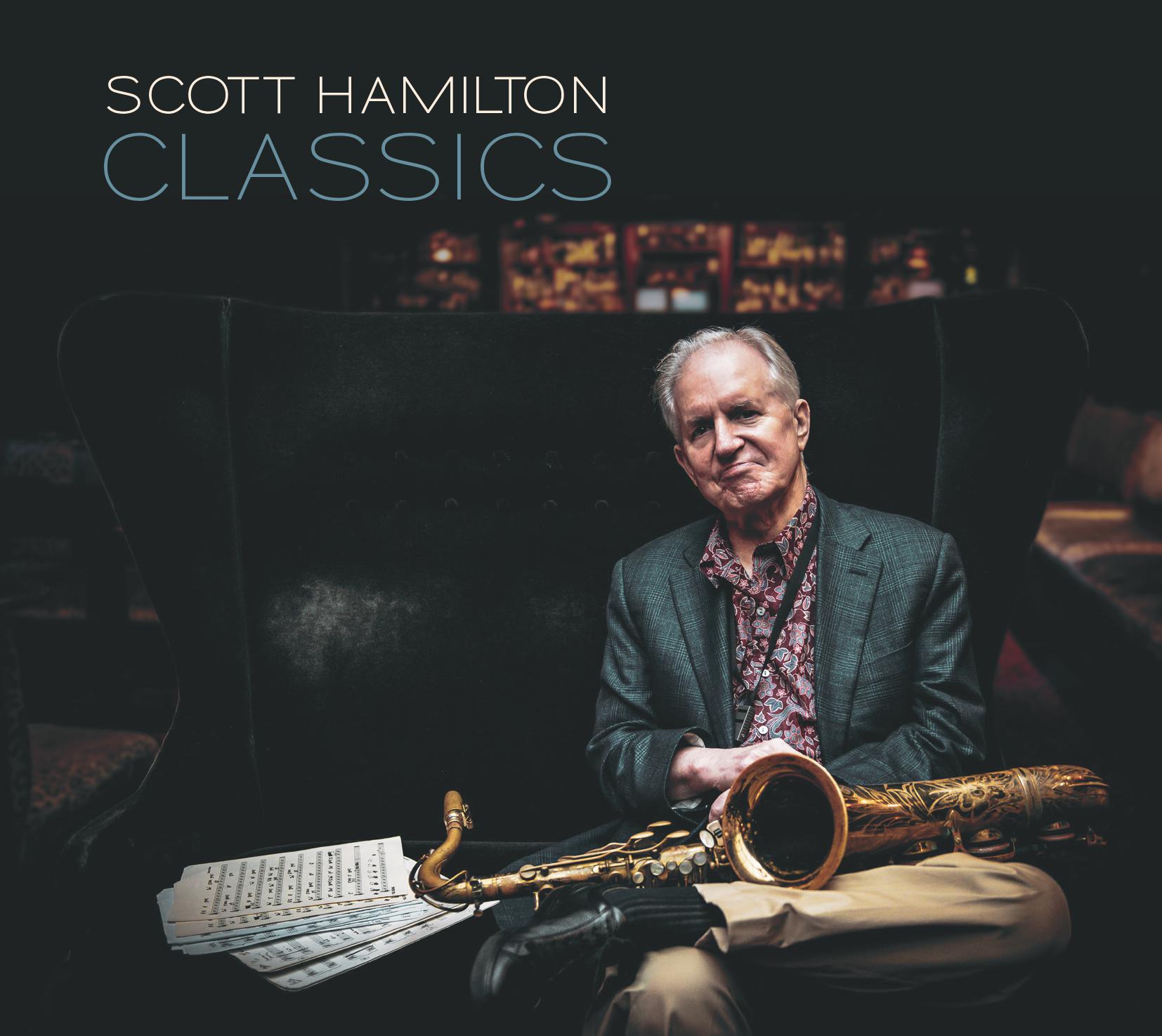 Tenor sax icon Scott Hamilton seems to lead as relaxed a life as his playing suggests. He's based in Florence, Italy, playing festivals and club dates throughout Europe, occasionally visiting the US, where he was born in 1954. By the time he hit Manhattan in the 1970s, you'd have sworn he was born a few decades earlier, so much did his sound conjure the world of Ben Webster and Coleman Hawkins. He took up residence at Eddie Condon's on 54th Street, recording on Chiaroscuro and Famous Door before being swept up by Concord Jazz both as leader and sideman.
He worked alongside so many jazz greats that it's unnecessary to list them—it's a history of the last half-century of jazz with some seeming anachronisms, like Scott's stint with a late-career Benny Goodman band. But he's always sounded at his best in a small-group setting, and that's where he is in Classics, his latest international release. Pianist Jan Lundgren and bassist Hans Backenroth are both from Sweden; bassist Kristian Leth is Danish, as is the Stunt Records label. And the title acknowledges the fact that each of the nine numbers is based on a tune from the classical-music world.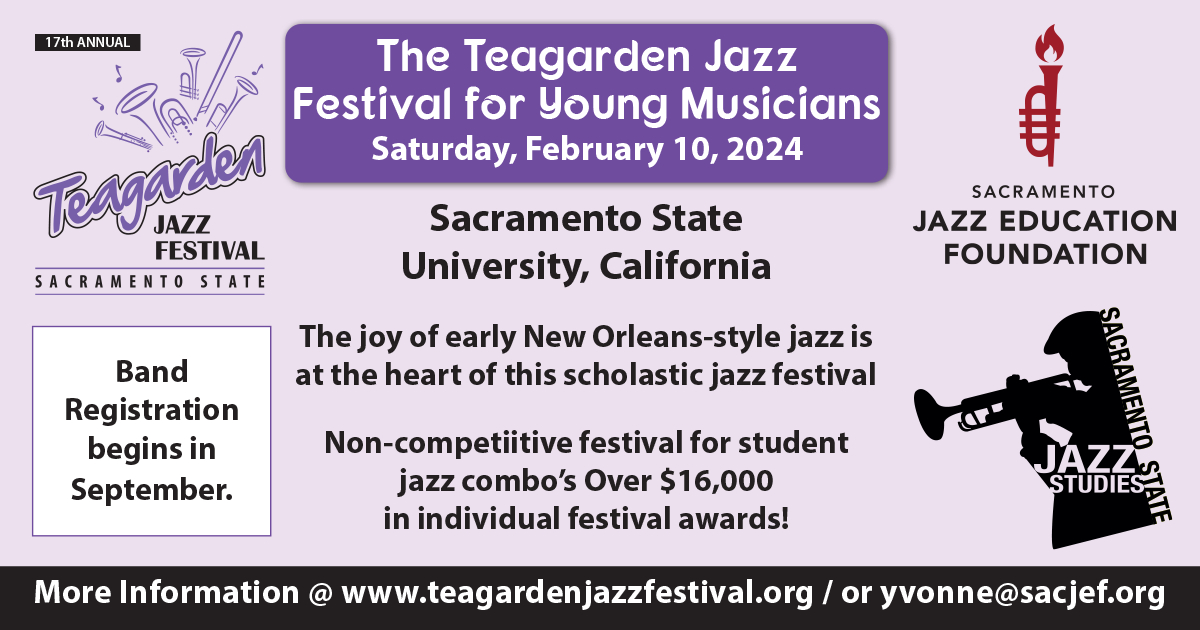 As "Theme from Swan Lake" swings into a dark-hued, agitated beat, you'd swear it was a '40s standard, in the vein of "On Green Dolphin Street." But it is, in fact, a familiar tune drawn from the Tchaikovsky ballet. After some ominous bass build-up, courtesy Backenroth, Hamilton states the theme in his trademark dark, breathy tone, giving the bridge to pianist Lundgren. Then it's a nearly seven-minute exploration of the variation possibilities, including some bop-tinged choruses by Lundgren before Backenroth gets out his bow and channels his inner Paul Chambers.
Unlike the other eight cuts on this album, "Theme from Swan Lake" doesn't have a pop-song hit associated with it, but Tchaikovsky certainly had a huge hit with Freddy Martin's "Tonight We Love." It's not on this album, but Tchaikovsky is also represented here by "Moon Love," swiped from the second movement of his Symphony No. 5, recorded twice by Sinatra and becoming a mild Glenn Miller hit. (Listen for Scott's brief quote of "Moonlight Serenade.")
Sinatra also recorded "I Think of You," which comes from Rachmaninoff's Piano Concerto No. 2, during his Dorsey years. It's the opening song on this album, and sets the fine, easy pace that characterizes many of the tracks. Sinatra also made the best-known recording of "If You Are but a Dream," the tune taken from a parlor piano piece by Anton Rubinstein, and there's a sense of Sinatra in Hamilton's opening statement in this song, nicely paired with Lundgren's comping before the pianist elegantly takes the solo spotlight—no bass or drums in this number.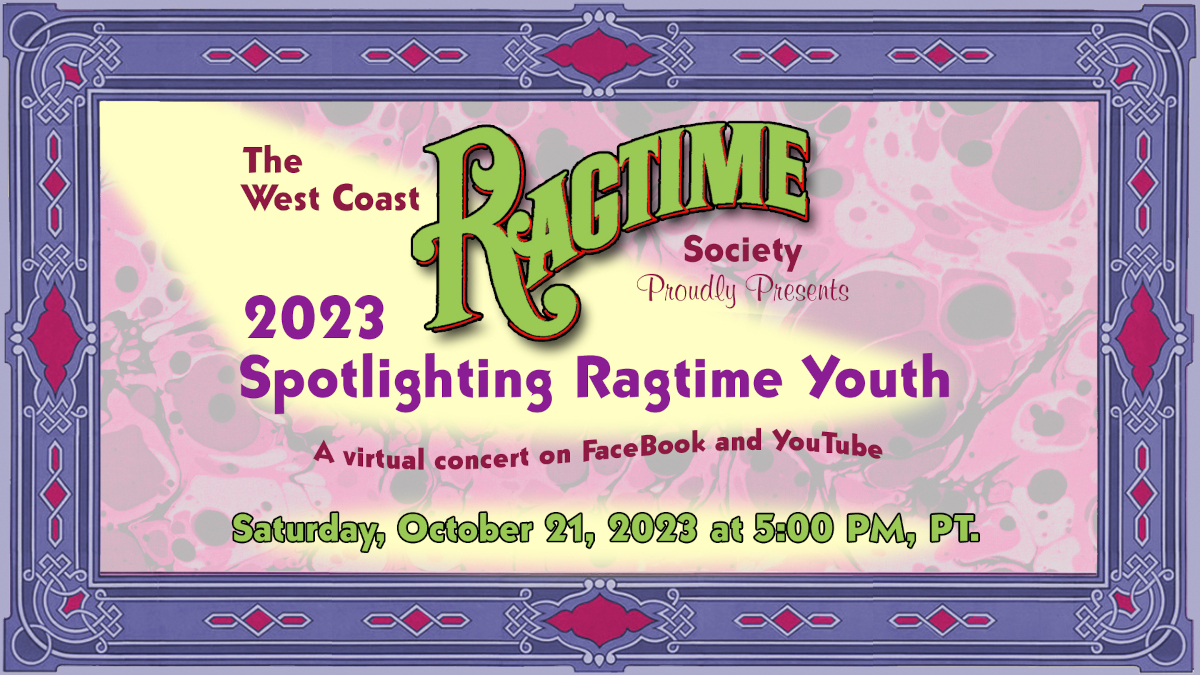 "The Lamp Is Low" reworks Ravel's "Pavane for a Dead Princess" and its long recorded legacy was kicked off by Mildred Bailey in 1939; the song "My Reverie," from a melody by fellow-Impressionist Debussy, came out in the same period. They sound similar, but Hamilton's approach differentiates them, giving a light Bossa beat to "Lamp," but unleashing the full force of his ultra-romantic sound on "Reverie." It becomes the definition of relaxing, especially when Lundgren dances his version of the melody towards the top of the keyboard over tasteful brushwork by Leth.
"Yours Is My Heart Alone" was written by operetta master Franz Lehar for tenor Richard Tauber, and has straddled the classical-popular fence ever since, but Hamilton takes it into swing territory with a lively beat and five choruses, each successive one exploring harmonic possibilities Lehar would never have dreamed.
Ah, "Humoresque." Who hasn't played or sung Dvořák's charming little number? It's actually the seventh of a suite of eight so-named pieces, but it's far and away the best-known, even under the weight of mildly scatological lyrics that begin, "Passengers will please refrain … " (Dvořák wrote a collection of pieces under the title Songs My Mother Taught Me, but I can lay claim to that vocal version as a song my father taught me.) Classical artists who aren't afraid of so-called trifles have recorded it; Art Tatum made the definitive jazz-piano version of it. Over the course of seven minutes, Hamilton and company take it apart and put it back together, ever mindful of the chromatic element that inhabits the piece.
"Skymning" is drawn from Chopin's Etude in E Major, Op. 10 No. 3, which Jo Stafford recorded as "No Other Love." "Skymning" is a Swedish term for the immediate post-sunset period, a title no doubt suggested by Lundgren, who arranged the tune for this album. It's a sweet, poignant sign-off. Chopin considered it the most beautiful melody he'd written, and you'll find no argument here.
Classics
Scott Hamilton
Stunt Records (sundance.dk)