AL STEWART, 89, on Oct. 17 in Sarasota, FL. A first-chair swing trumpeter who for over 55 years played with some of the biggest names in the Big Band business. The list of bands of which he was a member included Benny Goodman, Charlie Barnett, Louis Prima, Ray McKinley, Billy May and Jerry Wald.
Rev. GARY MILLER, 73, on Oct. 23 in an automobile accident near Fond du Loc, Wisconsin. A trumpet player who co-founded the New Reformation JB with Dave Opperman in 1970 when he was a church youth minister in Saginaw, Michigan. In 1972, he established the Celebration Road Show that toured the country for five years. He served as minister of several churches over the years, including the largest and oldest UCC church east of the Mississippi located in Hartford, Connecticut.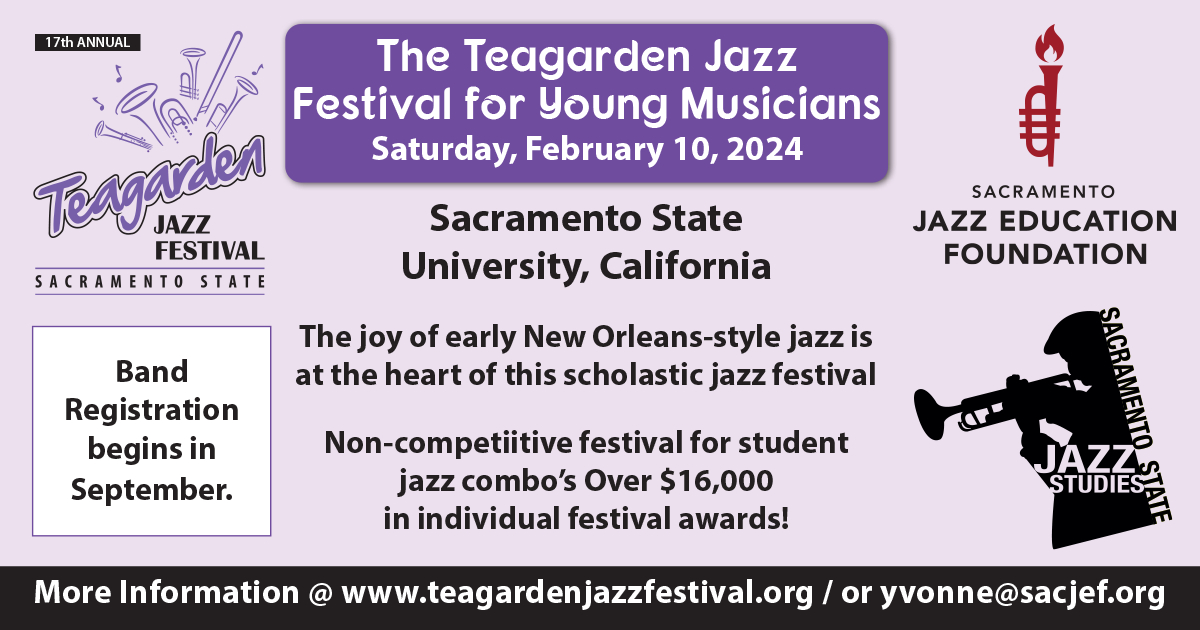 BARRY ANTHONY TROP, 64, on Oct. 27 of a massive heart attack in Torrance, Calif. The following was submitted by his close friend, Jim Jones, past president of the American Society of Jazz Societies:
"If a 'renaissance man' is one who understands and performs with excellence in many areas, Barry Anthony (his professional name) was that man. Known principally as a trumpet and clarinet player, he was also a band leader, composer, arranger, pilot, photographer, producer, religious scholar and philosopher.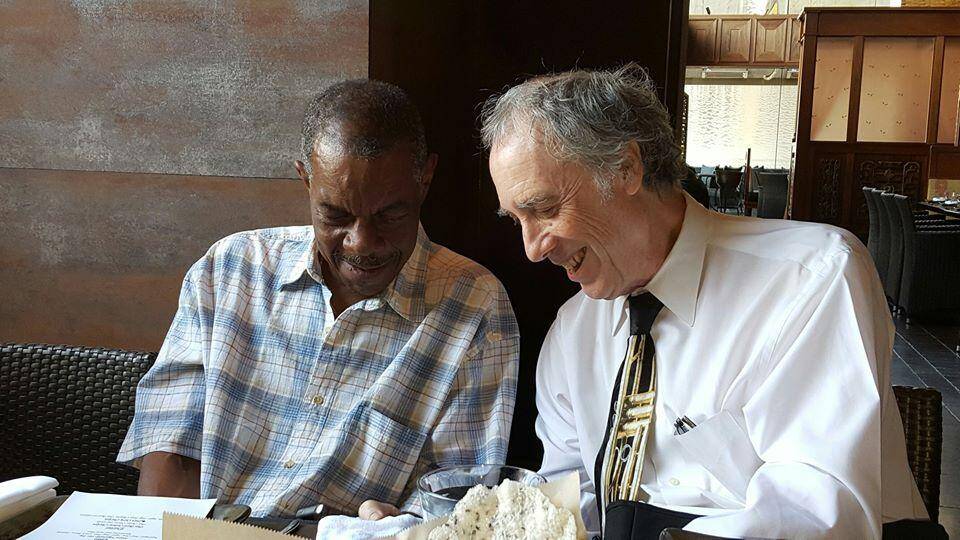 "At 19, with seven years of band gigs behind him, he decided on music as his career. He was a member of the Dick Jurgens Orchestra and other bands for 10 years and then moved to Europe for six more, including three with the house orchestra at The Casino at Monte Carlo where he was the band's only English-speaking member.
"Returning to the United States, he performed with top bands and stars in Las Vegas for three years before returning to Los Angeles where he found studio and TV work which led him in a new direction: composing and underscoring for animation. Barry earned three ASCAP awards for the incidental music of Spongebob Squarepants and playing the clarinet 'voice' of Squidward Tentacle.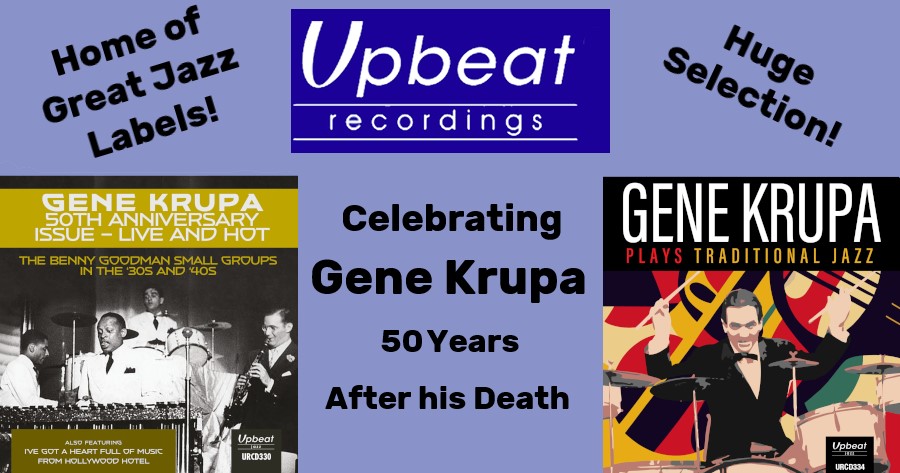 "He earned his pilot's license and created and taught the Flight Sim Pilot Program on computers for school-age students. He also started The Swing of Things, a band featuring his favorite swing-era musical sound that was the house band at the Sky Room in Long Beach, CA for 12 years. He had been president of The Jazz Forum, a Los Angeles jazz society, and treasurer of the American Federation of Jazz Societies. Just prior to his passing, Barry was hired as sole composer for a forthcoming Disney animated TV show."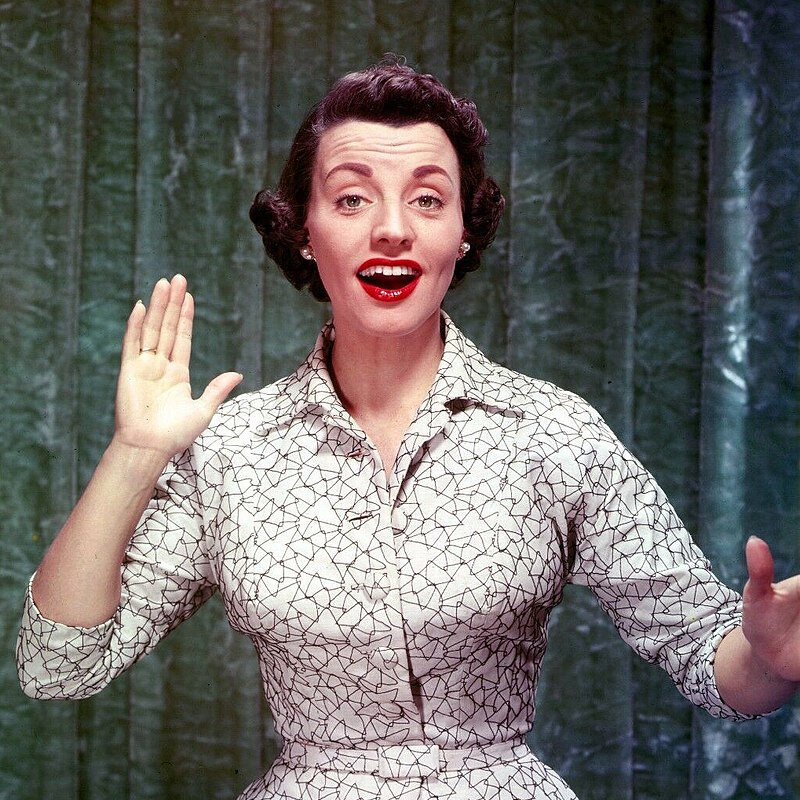 KAY STARR, 94, on Nov. 4 from complications of Alzheimer's disease in Los Angeles. Born Katherine Laverne Starks on a reservation in Oklahoma. Her father was a full-blooded Iroquois Indian; her mother was of Irish-American Indian decent. She first gained professional exposure while in her teens when violinist Joe Venuti heard her sing on a Memphis radio station and invited her to join his band at the famed Peabody Hotel, which she did during her high school summer breaks. She had brief stints with the Bob Crosby and Glenn Miller bands before moving to Los Angeles where she sang with Wingy Manone and then for three years with Charlie Barnett.
She went out on her own in 1946 and signed with Capitol Records a year later. The recordings for which she is best remembered are "Bonaparte's Retreat", "The Rock and Roll Waltz" and "Wheel of Fortune". She made a lucrative living for over four decades performing in Las Vegas hotels and lounges from Florida to California, along with touring as a member of a nostalgic revue called "4 Girls 4" with Rosemary Clooney, Martha Raye and Helen O'Connell. ("We were stretching the word 'girls' a bit," she commented in a 1987 interview.) Despite her abstinence from alcohol, she was told more than once that she sounded as if she had "been raised on bathtub gin." Billie Holiday called Kay Starr "the only white woman who could sing the blues."
WILLIAM MAGINNIS, 77, on Nov. 11 from lung cancer. He learned to play the ukulele and guitar at an early age. Made singing commercials for a local radio station at the age of 9. Started playing the drums in junior high school. Studied composition and percussion at San Francisco State University. Performed with the Oakland Symphony and concert orchestras, for musical theater groups, and with various jazz bands, including Golden Gate Rhythm Machine and the Bob Schulz Frisco JB. Worked at the San Francisco Tape Music Center and was involved in modern experimental music. Evidence of his witty sense of humor was his response when asked about his singing: "So do a lot of forklift drivers, and they are much better."
LEON RUSSELL, 74, on Nov. 13 in Nashville, Tenn. Started playing in bars at age 14 and moved to Los Angeles in his early 20s to become part of a pool of studio musicians known informally as "The Wrecking Crew" that provided backup for such artists as the Beach Boys. Although his period of individual stardom was relatively brief, he was known as "the master of space and time" in his 1970s heyday. He ruled the stage with piano-banging abandon that was a combination of rock, gospel, soul and country, recorded more than 35 albums, and excelled as a songwriter for other performers. He wore aviator sunglasses and a cocked top hat and had salt-and-pepper hair past his shoulders and a beard that reached his chest and eventually turned snow-white. Elton John called him "my biggest influence as a piano player, singer and songwriter."
MOSE ALLISON, 89, of natural causes on Nov. 15 in Hilton Head, S. C. A pianist and singer whose southern-accented lyrics delivered over a backdrop of boogie-woogie blues and jazz piano won fans and influenced musicians across a wide spectrum and earned him the title of the "William Faulkner of Jazz". His special contributions to the jazz singer/songwriter category were the Delta blues qualities rooted within his Mississippi childhood, his affection for all areas of Americana music, and his ability to translate the complexities of his view of the world into memorable lyrics. From the mid-1950s to the early 2000s, Allison was a much-in-demand rhythm section pianist and a jazz artist in his own right, often performing with such legends as Stan Getz and Gerry Mulligan. In 2013, he was honored as a National Endowment of the Arts Jazz Master, the highest honor that can be accorded a jazz musician.