View an individual entry to share on social media by clicking on a picture or name.
---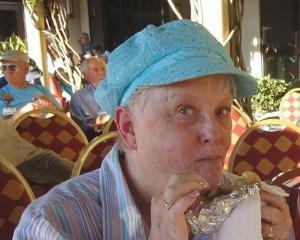 Karen Beatton died peacefully December 10th after a fight with cancer. She was a classic jazz superfan who attended scores of festivals and events, cruises and weekly meetups. She helped to host many jazz events in the Los Angeles area. She was familiar to many from Karen's DixieJazz Beat, a newsletter guide to jazz happenings in Southern California and beyond, that she has been compiling for many years. It has often been a source of news later reported in The Syncopated Times.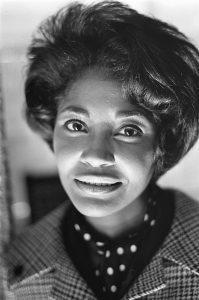 Nancy Wilson, 81, in Pioneer Town, California. She had eight albums reach the top 20 on Billboards album charts during the 1960s and would record more than 70 during her career as a "vocal stylist." She made a memorable album with Cannonball Adderley, and had hits with "(You Don't Know) How Glad I Am" and her debut single "Guess Who I Saw Today".
She began singing professionally at 15 around her hometown of Chillicothe, Ohio. After a year in teacher college, she decided to devote herself to a music career. She toured for several years with Rusty Bryant's Carolyn Club Big Band before being advised by Cannonball Adderley to move to New York City.
She signed with Capitol Records in 1959 and had a string of successful albums. She also began to make television appearances and won an Emmy for her own The Nancy Wilson Show. She continued an active career on television, in the studio, and performing worldwide until retiring in 2010, even winning Grammys for Best Jazz Vocal Album in both 2005 and 2007. She hosted NPR's Jazz Profiles show from 1996-2005.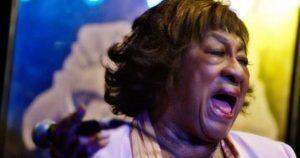 Ruth Brisbane, vocalist for the Harlem Blues and Jazz Band, has died. She became famous as a modern incarnation of the classic blues and novelty vocalists of the 1920s. She presented shows focused on the music of Bessie Smith as early as 1971. She balanced a career forwarding jazz and blues projects with another on the theater stage.
She appeared in many Broadway shows including The Wiz, Grind, and Raison, and appeared as "Bloody Mary" in a revival of South Pacific. Off Broadway, she appeared in the long-running show One Mo' Time, during both, its Greenwich Village and London premieres as well as in the original Paris production of Black and Blue.  She also created and starred in her own one-woman show, The legacy of Bessie Smith.  She has recorded for many TV commercials and film soundtracks.
She has recorded several albums with Ragtime historian Terry Waldo and was part of several of his productions including Shake That Thing. She is well known at Jazz festivals across both Europe and America, and maintained frequent club appearances at Smalls and other notable venues.
Together since 1973, The Harlem Blues and Jazz Band was formed to take advantage of the wealth of veteran jazz and blues musicians from the classic era who were living in New York City. They celebrated their 40th anniversary in 2013.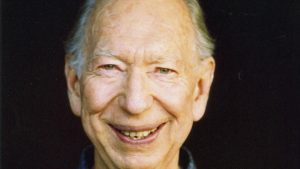 Roger V. Burton died Nov. 30 at his home in Santa Monica. He was 90 years old. Most recognized for appearances on numerous television programs including My Name is Earl, Fargo, Super Clyde, Monk, House, The George Lopez Show, and a dozen others, acting was actually his third career.
His second career was as a research psychiatrist after returning to Harvard as an adult.
His first career, as a jazz musician, began when he was only 11. As a trombonist he found professional work with big bands and movie studios. He played with Nat King Cole, Peggy Lee, Andre Previn, Johnny Ray, Frankie Laine, the Lennie Niehaus Octet, The Ink Spots, the Chuck Cabot Band, and the Dick Pierce Band. He also did studio work for films and The Hoagy Carmichael Show. He continued his schooling, beginning at the University of Southern California at age 16 and receiving a BA in music and MA in Science. Later in his music career he switched to bass, receiving lessons from his friend Charles Mingus. On bass he would contribute to a series of smaller combos.