This is part two of historical highlights of the Hall Brothers Jazz Band. Part one can be found in the December issue of TST, read: The Hall Brothers Jazz Band: Beginnings. When we left off in 1962, the core lineup had finally come together. Stan Hall, piano; Russ Hall, trombone; Charlie Devore, cornet; Butch Thompson, clarinet; Mike Polad, banjo; Bill Evans, bass; and Donald "Doggie" Berg, drums.
The Driveshaft Incident
Thanksgiving weekend, 1962. The plan was to leave for New Orleans after finishing up playing at Brady's Bar in downtown Minneapolis. The two college kids in the Hall Brothers Jazz Band, Butch Thompson and Mike Polad, excitedly climbed into Mike's ''53 Cadillac Coupe DeVille at two o'clock in the morning to begin the 1200-mile adventure. They made it eight of those miles. Then, with a loud bang, the driveshaft gave out.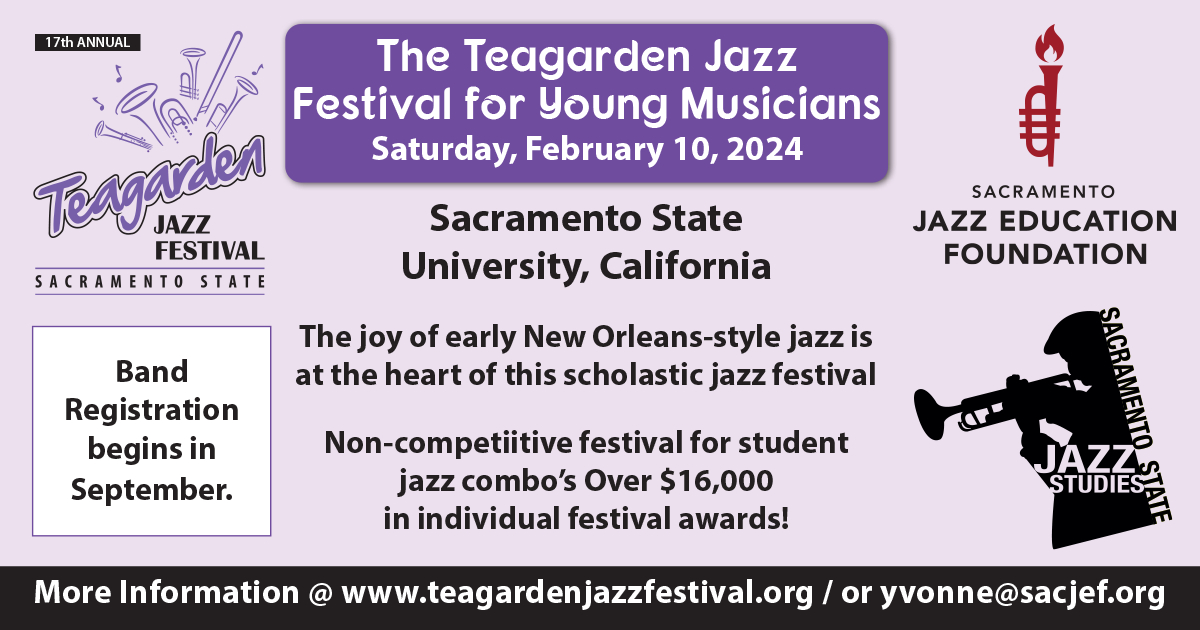 They found a phone and called Stan Hall who arrived shortly with his truck. This is the way Butch tells the story. "I thought that Stan would be able to rescue us by getting the car out of there, but that we wouldn't be able to go." He chuckled, "But no." Stan had remembered seeing an old Cadillac that had been up on blocks for months in a vacant lot next to where he lived. "He said we had to be very stealthy about this, but wasn't saying what the next step was, not exactly." Stan brought them to Brady Motors. Butch continued, "He said, 'I don't have my keys, but I'll get in.' And he did! He went up on the roof and came down through some window or something on the top! I don't know if he slid down on a rope or something, but he had to get some tools and he needed certain things that he knew were there."
They returned to the vacant lot and Stan had Mike and Butch drive his truck around the block with the lights off, telling them to check back every quarter hour or so. Some time later, Stan had installed a surreptitiously-procured driveshaft in Mike's Coupe DeVille. Butch was laughing incredulously now. "After more clandestine driving around the block with the lights off, he went back and put the bad one into the car in the lot!"
Mike and Butch were on their way to New Orleans
While this is just one of countless stories that highlighted Stan's extraordinary strength and handiness, it also speaks to the level of determination of the various band members to seek out the music at its source. In fact, the whole band had just been to New Orleans the previous July.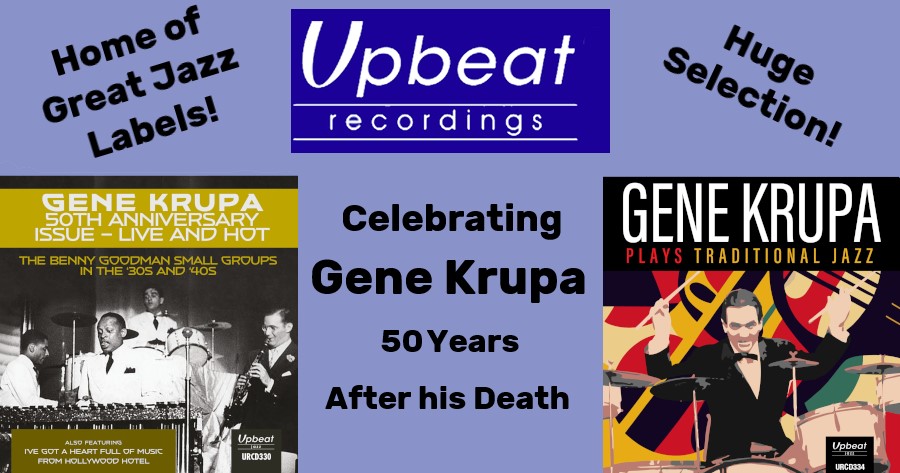 They had all traveled down with an invitation to play at Preservation Hall, and were also present for a Eureka Brass Band recording (Atlantic 1408). When you hear the hollers on "Whoopin' Blues" from that session, some of them are coming from members of the Hall Brothers! Butch said about that trip, "that was all she wrote." He was hooked. "What really got to me about this from the very beginning is the rhythm, it's so compelling, there's really nothing like it." That southerly 1200-mile adventure became a habit for many of the guys in the band.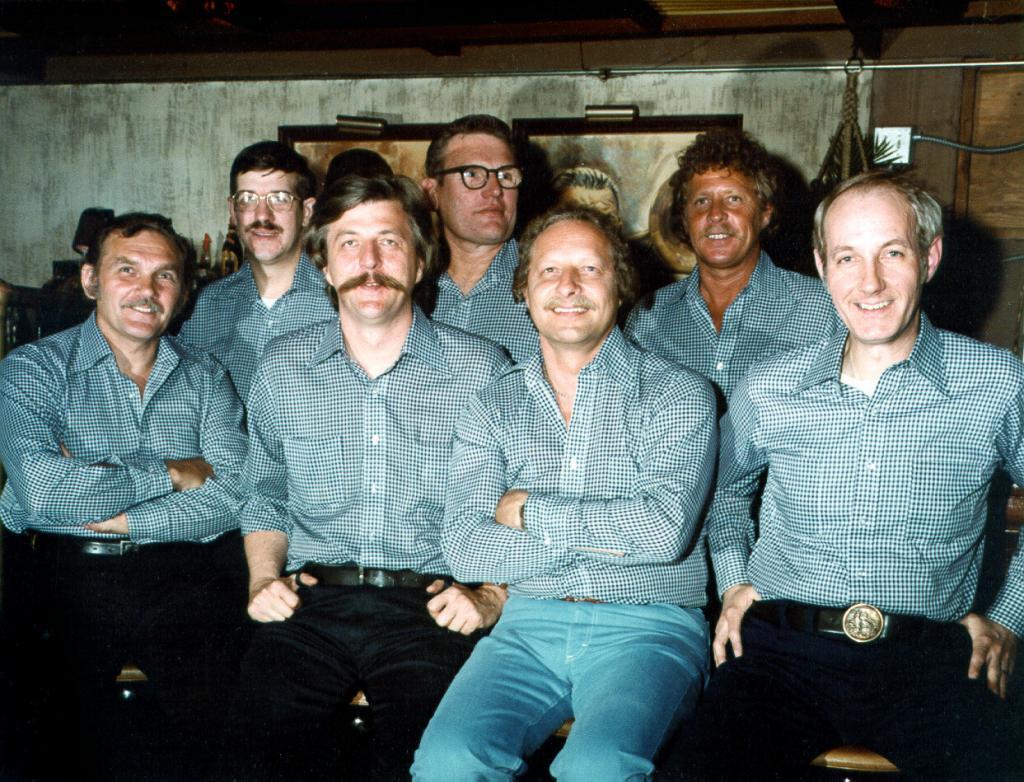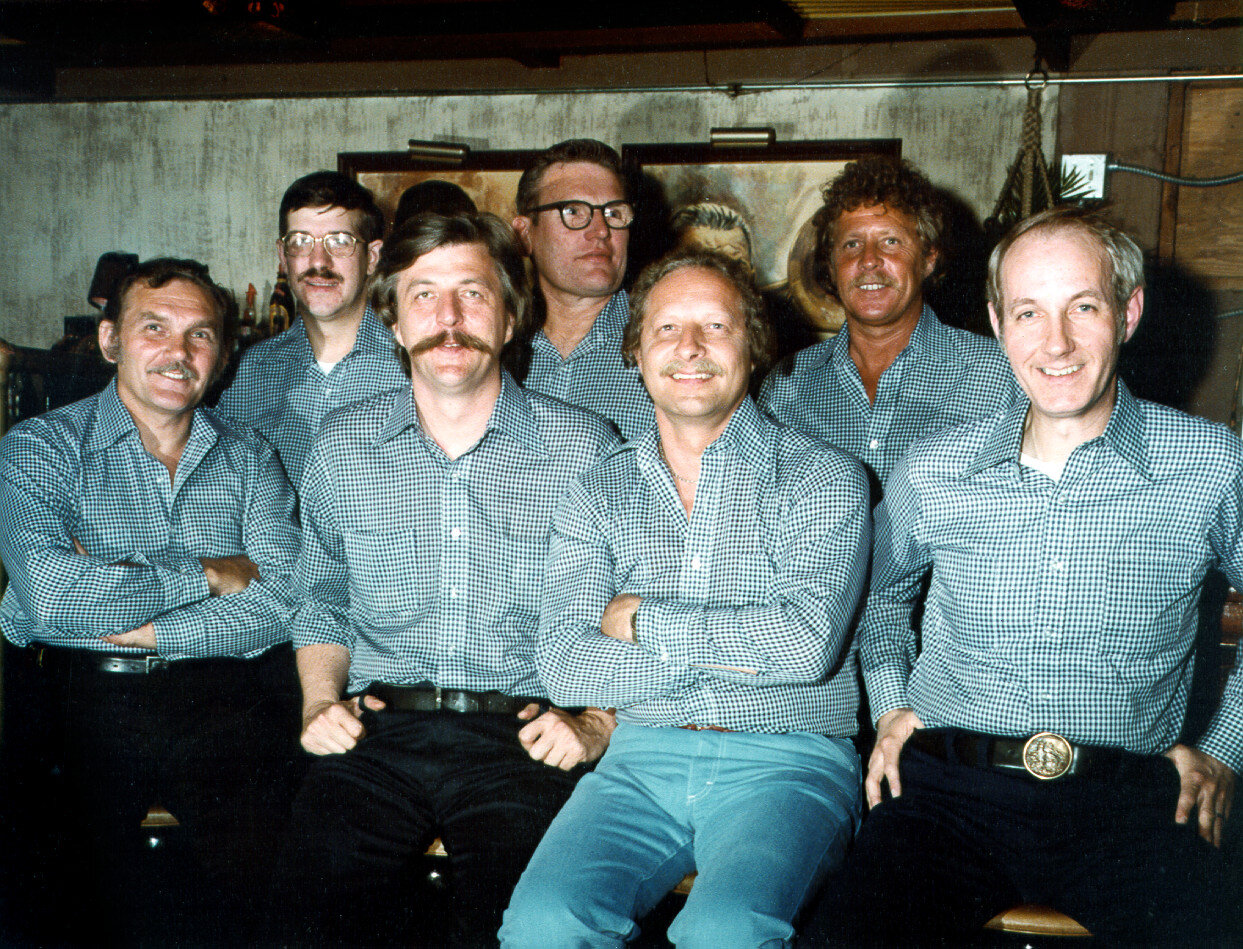 Back in the Twin Cities, a culture was growing around the Hall Brothers. At Brady Motors, the music would go from 8 p.m. to 5 a.m., Stan locking up in the low light just before dawn. Then there was "The Hovel." This was the moniker Butch and Mike affectionately attached to their various abodes while attending the University of Minnesota.
They basically formed their own personal jazz club wherever they lived. Jazz parties were a regular occurrence, with a refrigerator that, according to Bill Evans, had no food, but was filled with Sternworth Beer. Mike said, "We drank a lot of beer and listened to a whole lot of records. Once in a while we went to class." But woven into the party was a reverence for the music. A deep drive to learn and play it. Charlie DeVore said, "Our social life and music life was wrapped up into one."
The Clubs
Stan pounded the pavement to get them work. There was Diamond Jim's, where they would play sporadically in between other acts. They played above the salad bar. Charlie remembered Russ Hall once in a while accidentally emptying his spit valve into the lettuce. Diamond Jim's had an organist named Norman Gray who would play "Everything's Coming Up Roses" as the stage floor opened up and he rose up on a hydraulic lift from underneath. One time the organ got stuck, and Charlie said you could hear the song, but "all you could see was the floor of the stage buckling a little bit!"
In downtown St. Paul, beneath the Wabasha Bridge, Stan brought the band into the Golden Garter, a 3.2 joint complete with peanut shells on the floor. It stood on Raspberry Island (then called Navy Island) in the middle of the Mississippi River, making it vulnerable to flooding. The second floor hall situated above a rowing club was decorated in red and gold and had a balcony running round. It opened with the promise of being "the Twin Cities only banjo band saloon."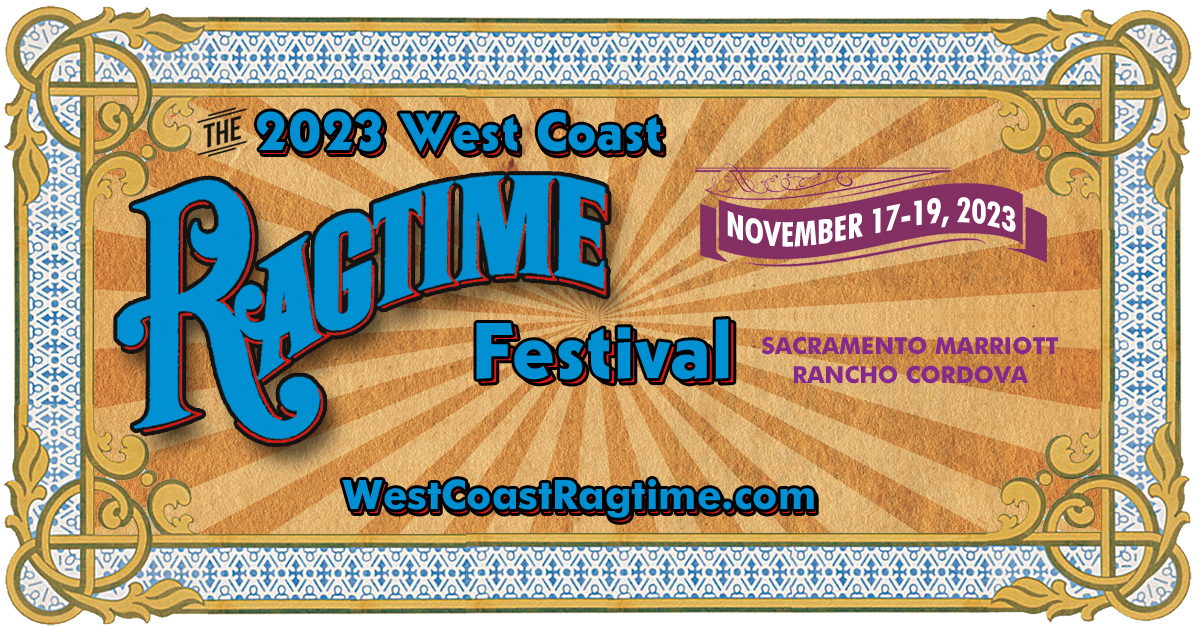 Indeed it spent its first couple years featuring The Levee Loungers, whose three banjoists led the crowd in raucous singalongs. A vigorous kind of fun in its own right, but not the style to which the Hall Brothers aspired. By the time they entered the fracas, they were working against the precedent. The band eventually bridled at this, which led to the job's early demise.
Mike Polad recounted, "We played there on Sunday afternoons until the owner guy accosted Charlie and says something like, 'You gotta play "Sweet Georgia Brown" again,' and Charlie says, 'Stick your "Sweet Georgia Brown" #$@&%*!'" After a pause Mike continued, "That was kind of the end of the job there. That's not verbatim, but it gives you the idea." After another pause, "Probably pretty close to verbatim." The very next day the Golden Garter flooded. Traditional jazz karma?
But while the job lasted they were able to make a couple of amazing concerts happen. On March 17, 1965, they hosted Max Morath and his Original Rag Quartet. None of the fans made it out that night on account of a huge blizzard, but it was an epiphany for Mike Polad, and it would send him deep into ragtime. Before that, on August 20, 1964, they arranged for a half and half band. Louisiana brought four, Minnesota brought four. Trumpeter Kid Thomas Valentine had with him Sammy Penn, Joe Butler, and Emanuel Paul. The Minnesota contingent consisted of the brothers Stan and Russ, along with Butch on clarinet and Mike on banjo. A formidable octet! The Minneapolis Tribune counted "several hundred" fans who crossed the bridge onto the island that day.
The Visitors
This had become one of the band's main goals: bringing their heroes to Minnesota. Going back even further, to 1962, a handful of people, including Charlie DeVore and Dr. Henry Blackburn, formed an organization dedicated to just that. Jass, Inc. is a whole story in itself. Tracing all the various connections would require a ball of yarn and a whole box of map tacks. But miracles were wrought from this grassroots effort.
Jass, Inc. created an irrefusable offer. They would guarantee all fees of any band they brought to Minnesota. The Guthrie Theater of Minneapolis, presented with said offer, did not refuse, and a concert date was set. Henry said, "Clearly the Guthrie programs, even if they sold out, would not support all the expenses." So when the deal was struck with the Guthrie, Charlie and the band worked hard to materialize other engagements for the musicians coming up. The Hall Brothers Jazz Band even played shows in the fall of 1962 at the American Legion Giant Valley Post 234 to raise money for the cause.
On Monday, July 21, 1963, a packed Guthrie roared their approval for Kid Thomas Valentine and his band. Accompanying him on this trip was George Lewis, Emanuel Paul, Sammy Penn, Joe James, and Joe Butler. The band spent a week in Minnesota, which included making appearances at the White Bear Yacht Club and a successful outdoor concert at The Afton House off the St. Croix River.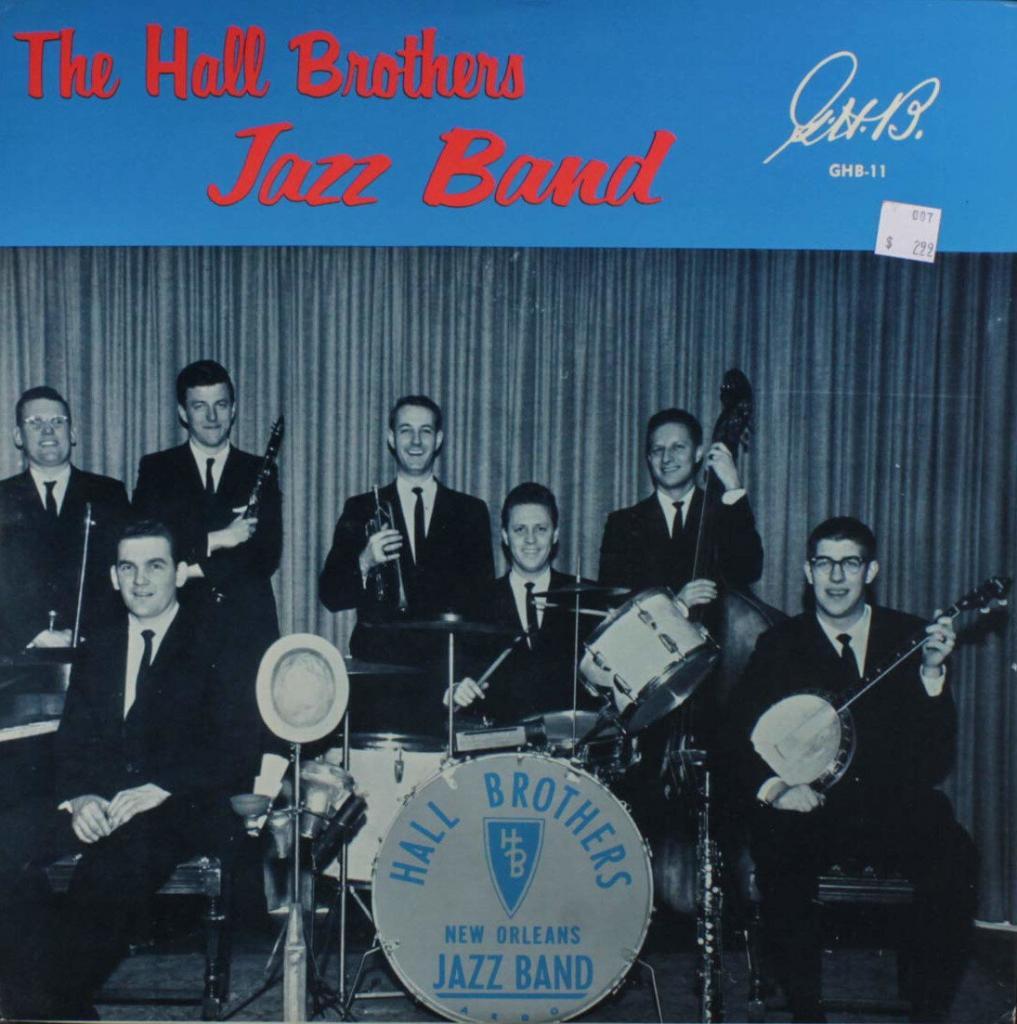 In February of 1964, George Buck put out the Hall Brothers Jazz Band's self-titled debut (GHB-11). A low overhead affair recorded in both Stan's basement and Russ's living room, with the album cover photo taken in Bill's living room. Their version of "Bogalusa Strut" alone makes the album worth hunting down.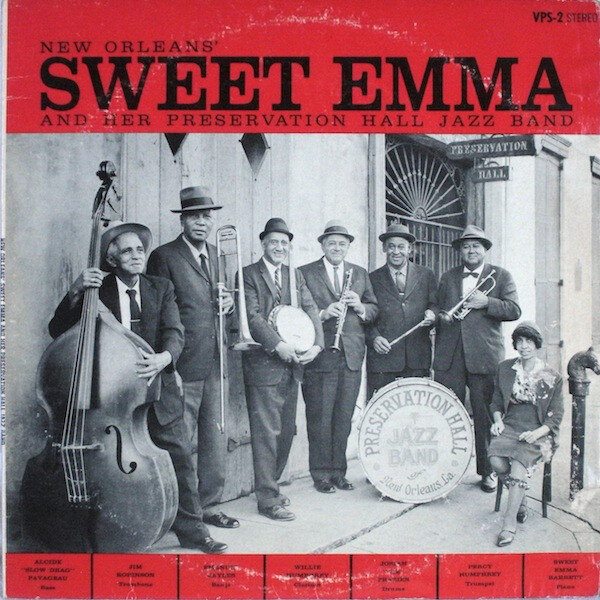 In October of 1964, a second Guthrie show was produced by Jass, Inc. This time Sweet Emma made the trip north with her band: Percy and Willie Humphrey, Jim Robinson, Emanuel Sayles, Cie Frasier, and Slow Drag Pavageau. A recording would be made of this show, Sweet Emma Barrett and her Preservation Hall Jazz Band (VPH-2). Again, additional engagements were added. Henry Blackburn remembered one at Breck School.
"It was during the school day in the gymnasium. The headmaster was there. The Archbishop was there—it was an Episcopal school—all the big shots were there. This was a big social event for the Breck School community. And I impressed this on Sweet Emma, and I said, 'Sweet Emma, whatever you do don't sing "I Ain't Gonna Give You None Of My Jelly Roll" because this is the situation there. You understand?' Sweet Emma replied, 'I understand, Doc!'—she called me the Jazz Doctor. Anyway, the first tune she calls at this august event was 'I Ain't Gonna Give Nobody None of My Jelly Roll.'" Henry laughed, "She did it just because she was full of the devil!" With some relief, even all these years later, he recalled the crowd being unable to understand exactly what Emma was singing, so a scandal was narrowly avoided.
It was a lot of pavement pounding. For themselves, and for their visitors. The Guthrie shows were only two of many times, supported by various factions, that Minnesotans brought New Orleanians up the river. But wouldn't it be easier if they had their own place to host their heroes?
The Emporium of Jazz
"I remember we were still at the Peacock Tavern House in January of '66. Butch had just gone in the Army. I remember eating out after one of those jobs, all of us getting together with Dave Odell." Charlie recalled the first serious conversation the band had about owning their own club. They had met Odell in February of 1965 during a grueling, six-nights-per-week run at the Hopkins House Black Pearl Lounge.
Later, Odell followed them over to The Peacock Tavern House on Stinson Boulevard in Minneapolis where the band played Fridays and Saturdays. Russ laughed, "Two nights you get paid nine bucks!" Soon, Odell began to wonder about the band getting their own place. Mike Polad asserted, "The Emporium, the whole idea and impetus for it came really from Dave Odell. Without Dave Odell there would never have been any Emporium. He was a fan of the band, and most of us in the band went to him for dental care, he was an excellent dentist."
Odell's plan was to lease an old potato warehouse called the Bow and Arrow out in Mendota, Minnesota, a tiny suburb of St. Paul that lies south of the Mississippi River. It had been formerly run by Doc Evans as the Rampart Street Club from July of 1958 to December of 1961. Dave Odell and Stan Hall came up with the money, with Russ putting up some land as collateral. Then they rolled up their sleeves. A lot of manual labor was required to bring the place back into shape.
The dance floor wrapped behind the bandstand and they hung a sign over it, The Funky Butt Dance Hall. The patrons who danced made good use of the moderate amount of privacy, and the patrons who were there to listen and watch enjoyed a view of the band unobstructed by the dancers.
Charlie, however, was not born with handyman skills. He reminisced about Stan trying to teach him to use a circular saw to install paneling. "I thought I was cutting it straight, but [I said] 'say boy this is really tough!' and Stan said, 'Well, you just sawed through the top of the table along with the siding.'" They couldn't afford to replace the table, so they left it where it was. "It was out there for years with a big gash in the top!"
Stan not only had been a primary investor, but could do everything else the club needed. Mike said, "Stan did all the maintenance and stuff, he could fix the roof and fix the toilets." Butch added, "If we hadn't had Stan there wouldn't be a club. Remember that bar that was in there? He built that!" But Stan made sure he wasn't alone.
"Stanley would call a 'field day.'" Charlie said. "Butch would say those were the words he hated worst in the dictionary. 'Field day,' which meant on Saturday mornings we'd go out there and Stan would have little projects for us to do." Butch nodded, "Sometimes it meant sprucing up the grounds, going outside and picking up cigarette butts. If the grass had grown too high taking a scythe to it." But even though he abhorred losing his Saturday mornings to this, he smiled. "We were so enthralled with owning our own club."
On Friday, March 25, 1966, The Emporium of Jazz opened its doors for a trial run. They eventually settled into a Friday and Saturday schedule when they found out nobody would drive out to Mendota on the weekdays. Initially they just had a swamp cooler that apparently made more noise than cool air. They were also only a bottle club at first, just providing setups. Eventually Stan would improve the AC, they would get a liquor license, and several years later a restaurant was added, and with it a third day of music for the Sunday brunches.
The club became very popular. Mike told this story of his wife, Char, and Joann, Charlie's wife. The two of them would often run the door at the Emporium. "They were both teachers and didn't take much crap from people. It used to be wild, I mean on a busy Saturday night there'd be a lot of people waiting and the place was packed with people. And of course back in those days many of the people were quite drunk by the end of the night." A New Year's Eve at the club was the height of the wildness, "with people swerving toward the stage, and blowing their noisemakers. Eventually Char and Joann figured out that you didn't give out any noisemakers until about 11:55!"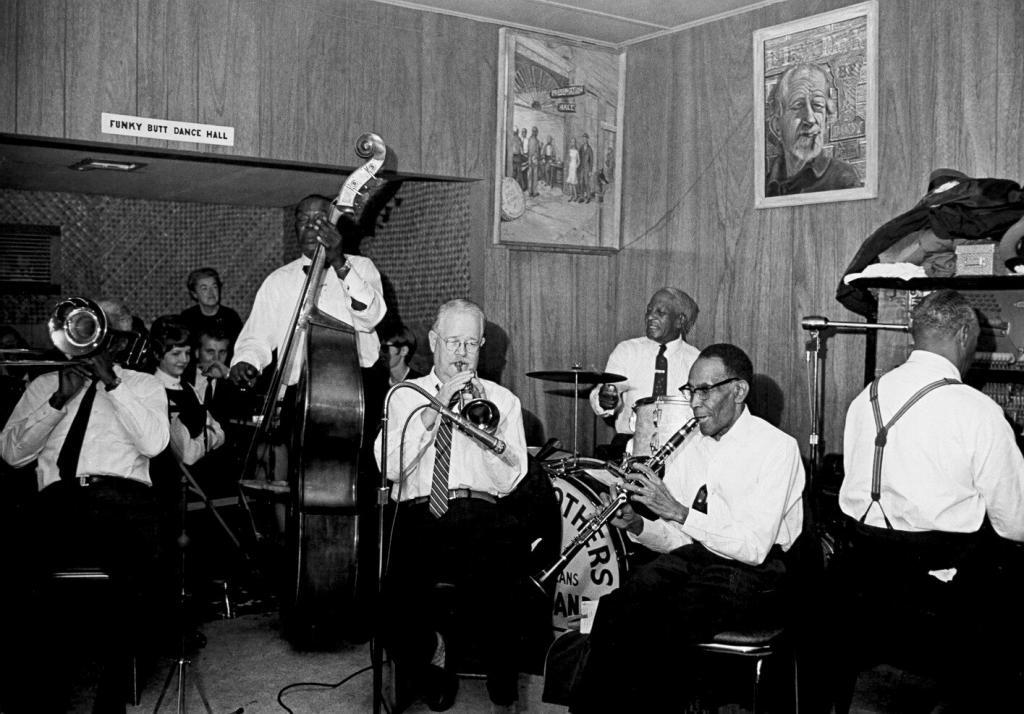 The grand opening of The Emporium of Jazz had been on April 29, 1966, with special guests George Lewis and Louis Nelson. In July Lewis and Nelson returned in a band led by Billie and DeDe Pierce, Cie Frasier, and Chester Zardis were on that trip. In November the Johnny Wiggs/Sammy Penn All-Stars appeared, a band that also included Lewis and Nelson, along with Joe Butler and Charlie Hamilton. Punch Miller in December. Imagine Minnesotans receiving visits from George Lewis and Louis Nelson three times in one year!
Setting aside all the challenges of club ownership, the band was finally living their music lives to the fullest. Through a couple of decades, a couple of hundred musician guests would sit on that stage, from Eubie Blake to Teddy Wilson, from Wild Bill Davison to Wingy Manone. The list goes on and on.
Favorites, Records, and Closing Time
With two decades of guests, how do you pick a favorite memory? To a one they extolled their experiences with George Lewis. But Russ said, "Kid Thomas was the biggest kick in the ass of any other player. He left the holes and so you better start playing." Stan, Butch and Mike loved the pianists who came through, of course. Ralph Sutton, Art Hodes, Eubie Blake, just to name a few.
Another favorite guest was Wild Bill Davison. Butch told this one. "When Wild Bill was playing one night, we somehow decided to play 'I'm Coming Virginia.' Play a chorus and pass the solos, the way Bill liked to do it. After the first chorus I'm sitting there and Bill was sitting next to me. And he looked at me and said, 'You know, this tune has some beautiful chord changes in it.' And I thought, 'Oh this is great! He's talking to me like I'm one of the guys.' I said, 'Yeah, it really does!' And Bill says, 'Yeah. You guys are missing every goddamn one of them!'"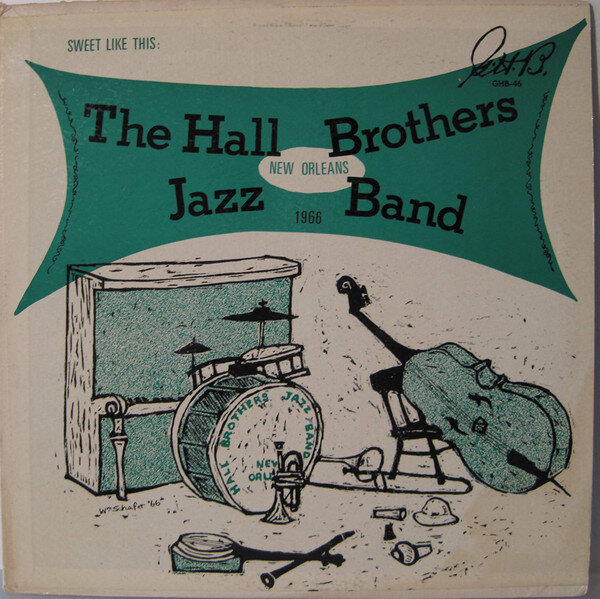 During those early years of the club they made several recordings. One of them, Sweet Like This (GHB-46), contains their cut of "Deep Henderson," a favorite song of Emporium fans. Charlie reported that the last strain would drive dancers into a frenzy on The Funky Butt!
In 1967 an unusual idea for a 45 was recorded. On one side was "We're Going To Win, Twins!" the Minnesota Twins theme song, and on the B-side was "Get A Goal, Northstars." Russ remembered Bill Evans trying to convince him of the idea. "A lot of bands are doing novelties!" Charlie remembered an initial hopefulness of cashing in on the enthusiasm of Minnesota sports fans, followed by the not unusual experience of a band later wondering what to do with all those leftover boxes of records.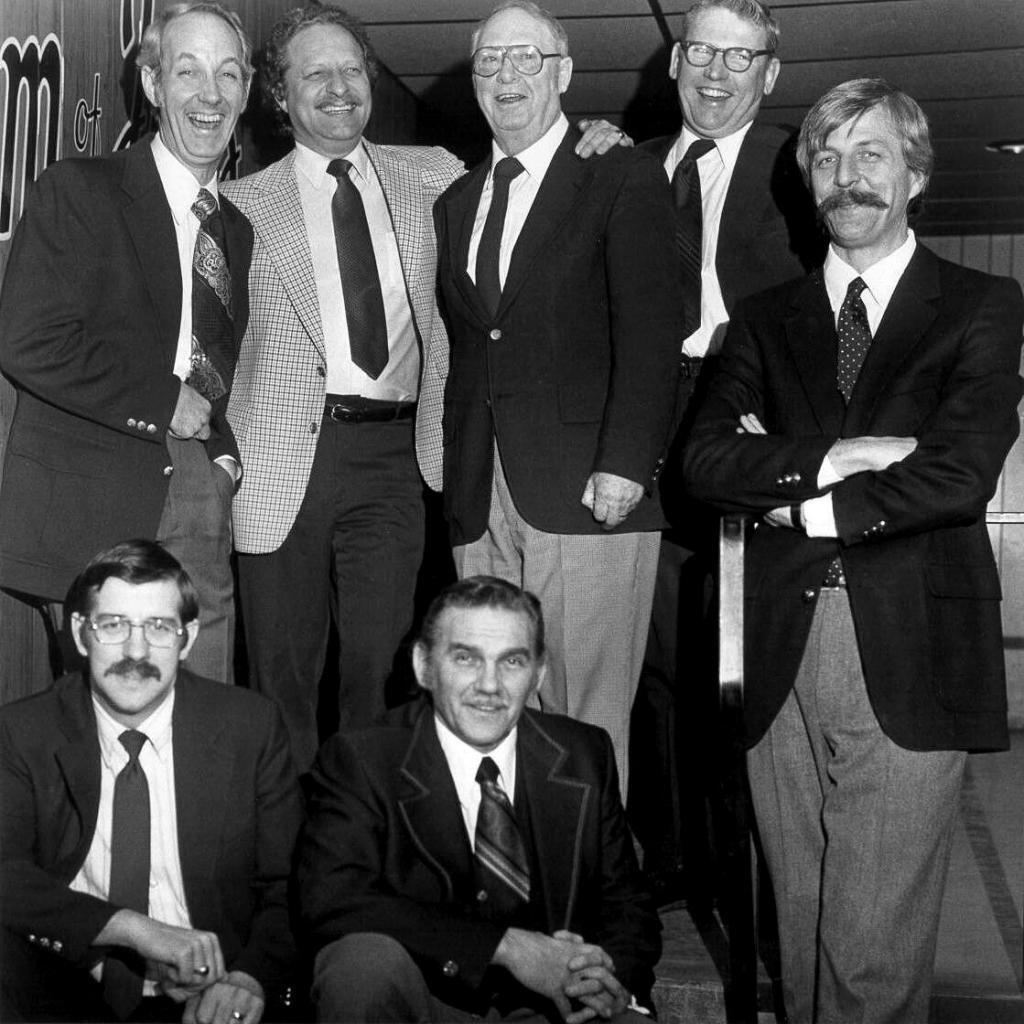 The core band stayed intact for a decade. The four years between 1972 and 1976, however, saw brothers Tom (drums) and Bob (bass) Andrews replace Doggie Berg and Bill Evans respectively. From '76 to '79 Bill and Doggie were back, but just as the band prepared to travel to the St. Louis Ragtime Festival, Doggie rolled his car and severely injured his shoulder. For that festival and for Doggie's long recovery, Red Maddock was hired, becoming the regular drummer for a few years. When Red left the band, Hal Smith had a decent run in the drum chair.
By this time the extraordinary 25-year run of the Emporium of Jazz was winding down. In 1986 the club came under new ownership. The same name hung on the sign outside, but from around 1987 on the core band was hardly ever together. They used platooning for most of the chairs. Charlie explained, "The personnel of the band was very fluid. The only ones you could count on for sure was Stan, Russ, and myself. The problem with that of course is the repertoire of the band was very predictable. We couldn't play the Jelly Roll and other stuff we'd worked up over the years."
The end of The Emporium of Jazz came in September of 1991. At this time the ownership closed the club for a couple of months and reopened as a sports bar under the name The Ragin' Cajun. "I remember we all went to Café Brenda's for dinner the first weekend we had off," Charlie said. "It was so strange eating dinner when we were supposed to be playing our second set!" They would still play at the Ragin' Cajun once in a while, but by that point it was just another job.
Butch Thompson reflected on the end of the club. "I think what killed it, finally, after twenty-five years was a change in the drinking culture. It was no longer a good idea for various reasons, and one of them law enforcement. Just the idea of going out to a place away from the city like that, and having lots of drinks and then driving back home. The culture was suddenly not in favor of that. It was a good thing because it was dangerous! But it was part of it. It was an okay thing to do in the '60s."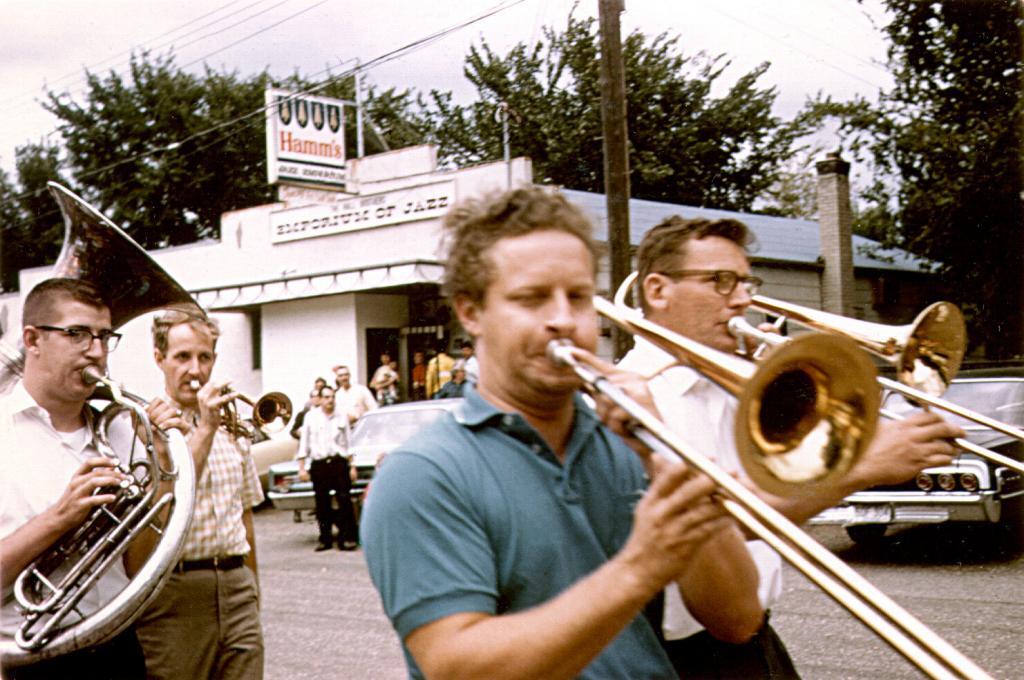 A legendary era for certain. Those men were (and are) reverent stalwarts of New Orleans Jazz. At the same time they created an amazing social scene. A culture that proved that the music can simultaneously be taken very seriously and still stand firmly at the center of the party. As Stan had said very early on, "We don't want to give people lectures or tell them what to think. We just hope they have a good time." The Emporium had ended, but the individuals in the band didn't stop playing. They continued, both as the Hall Brothers and in other bands, providing inspiration and mentorship to younger generations of musicians.
Though they're legends, they are mere mortals. Doggie Berg passed away in 2008, Stan Hall in 2009, and Bill Evans in 2019. But the band received due honor in 2008. The Minnesota Historical Society marked the state's sesquicentennial by creating The MN150, the final 150 of over 2700 nominations that answered this question: "What person, place, thing, or event originating in Minnesota do you think has transformed our state, our country or the world?" The Hall Brothers Jazz Band were not only one of that 150, but one of just a few in the category of music. Not so long ago, Charlie was reminded that they were on the short list along with the Minnesota Orchestra, Bob Dylan, and Prince. Charlie, with mock seriousness quipped, "Yeah. All those pretenders."