Jazz returned to Barcelona in a big way this past September, with the annual four-day music event called Jazzing Festival — or simply, Jazzing. It was the eighth such Jazzing, created by and featuring (Mr.) Joan Chamorro and the Sant Andreu Jazz Band. The concerts, workshops, and jam sessions featured the SAJB itself, plus several of its distinguished alumni, as well as a number of invited guest musicians and singers—as has been the custom since the first Jazzing in 2014 (no less a legend than tenor saxophonist Scott Hamilton has been an honored guest on many SAJB projects; he returned after being forced to stay away last year by Covid travel restrictions).
What makes Jazzing — and indeed the SAJB itself — so significant, so enjoyable, and so important in today's jazz world?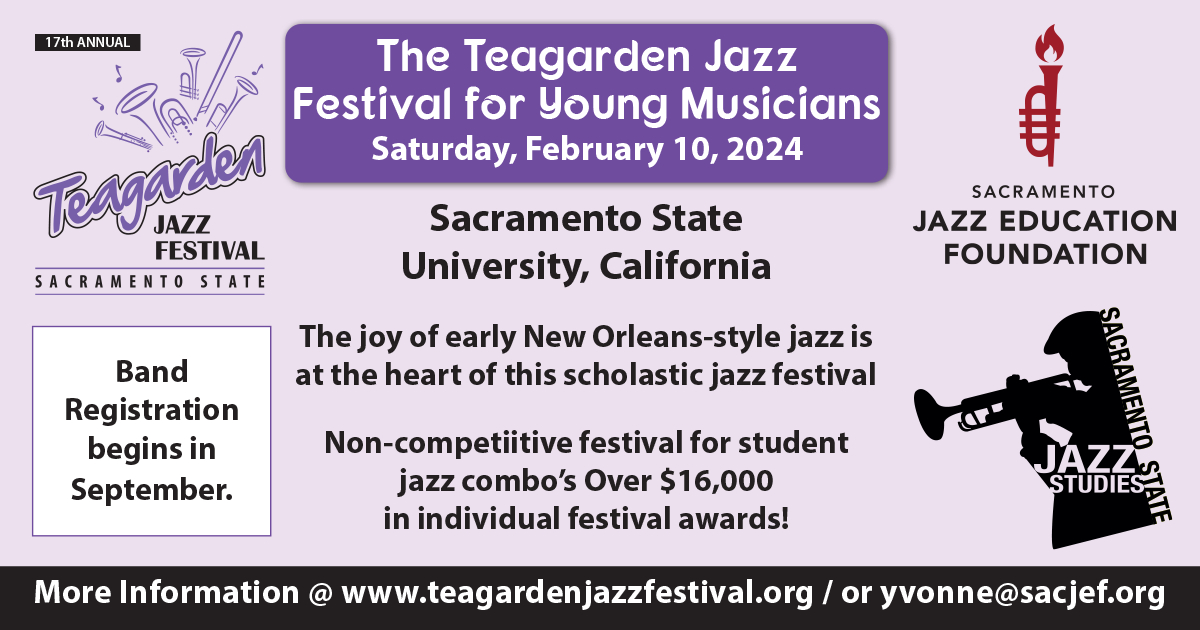 Firstly, the SAJB is no ordinary big band; it is comprised of children and teenagers. From the project's inception, some of the musicians through the years have joined as young as eight years old (and, in some cases, even younger), with most of them customarily leaving when they reach the age of 21 or thereabouts. As attested by those who have discovered the band either at concerts or on YouTube, the most astonishing element to all of this is that these young people sound as skilled, polished, and creative as the classic big bands and legendary musicians they emulate, from the 1930s,'40s, and beyond. The year 2021 has been especially significant and joyous , as it marks the 15th anniversary of Chamorro's creation of the SAJB, which he oversees with seemingly boundless energy and enthusiasm, despite his overstuffed work schedule.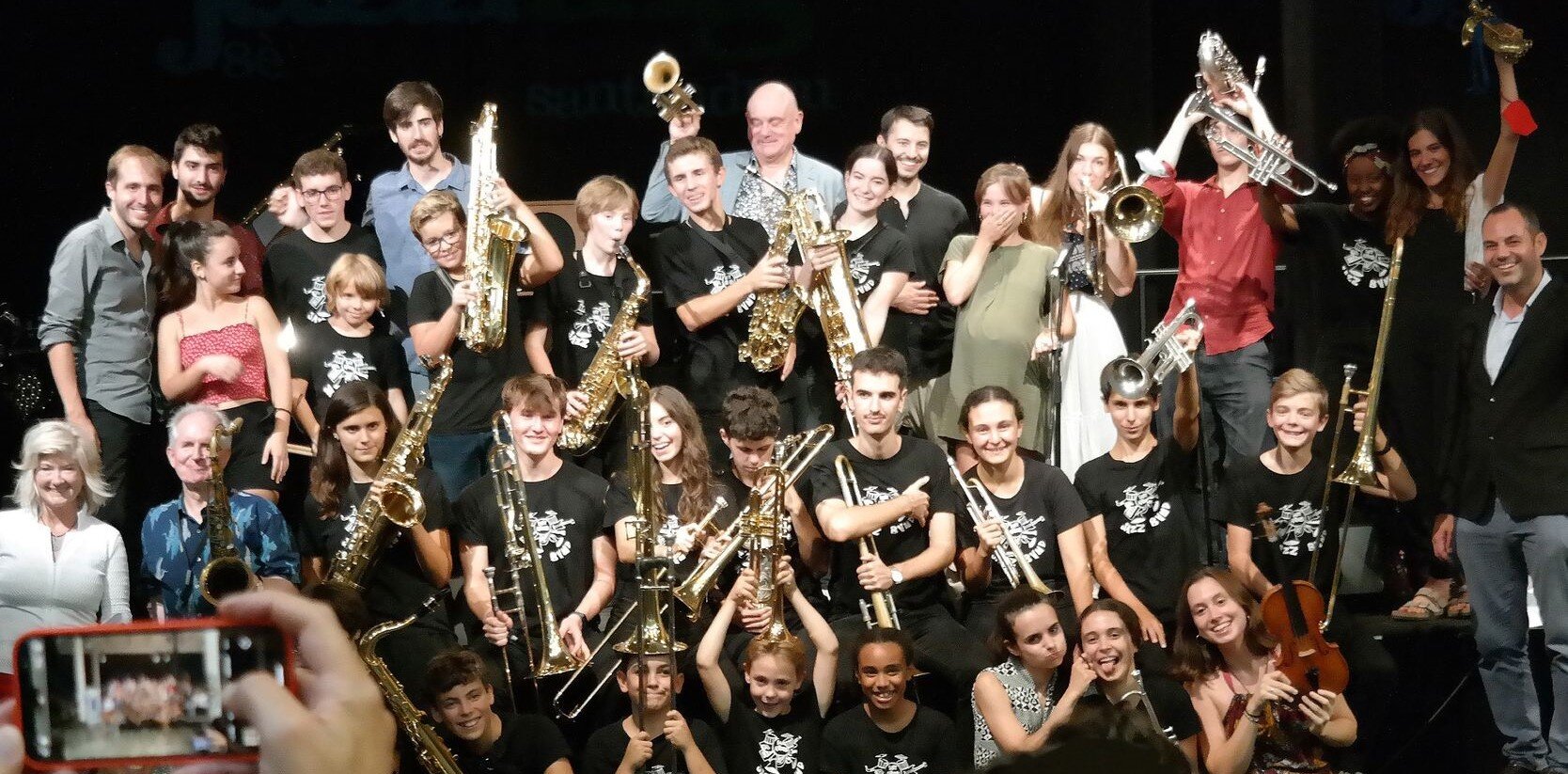 The story:
In 2006, Joan Chamorro was an accomplished Barcelona musician proficient on several instruments, but most-often seen playing bass or baritone sax, and a teacher at the Escola Municipal de Musica de Sant Andreu, when he decided to create the Sant Andreu Jazz Band there, for the purpose of teaching the area's most promising young musicians the art of classic jazz. Most of the students had enrolled in the music school to study classical music and weren't even much aware of jazz until Chamorro introduced them to the art form. The SAJB had modest beginnings, with a handful of members playing standards at recitals in classrooms, hotel lobbies, and other less-than-glamorous venues. Their potential, however, was striking.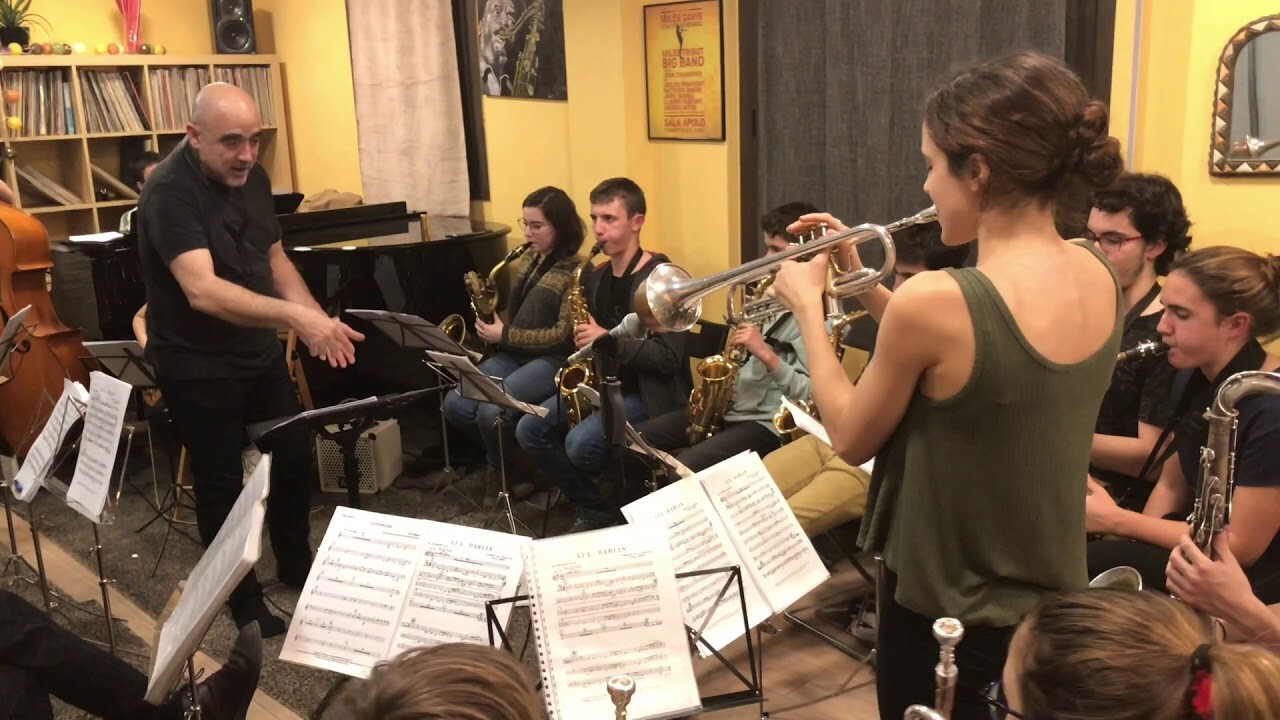 "Since then," Chamorro says, "it has gradually developed into what it is today: a large, open musical group that is constantly evolving." Now 59, he has led the band himself since its inception, unflinchingly dedicated to teaching his students the music of a bygone era (he counts nearly 70 students who have played in the band at some point since 2006). They are taught virtually everything about playing and singing American jazz/pop standards, including Dixieland, big band swing, bebop, as well as Brazilian bossa nova classics, and, occasionally, traditional Spanish or French songs. The kids are not separated by age, but rather learn, rehearse, and play together, with the older musicians taking on the more complex arrangements and tasks, while the younger kids get the basic ensemble work down pat as they learn. Divas are not to be found, nor tolerated — but that doesn't seem to have ever been an issue. The musicians happily encourage each other, from their rehearsals to their concerts in front of appreciative audiences.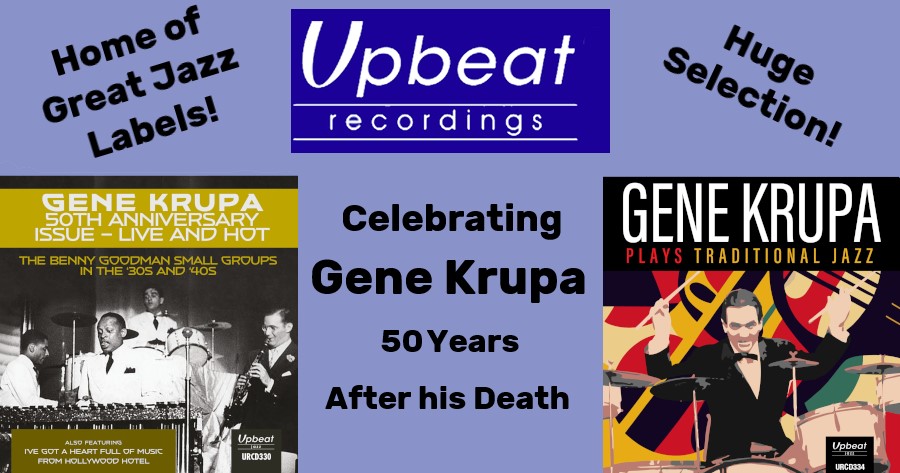 And, lest the uninitiated might expect the kids of the SAJB to sound somewhat akin to a ragtag junior high school band squeaking and honking its way through a spring concert assembly, that notion can be put to rest. Chamorro has them learning creative and challenging arrangements that are both thoughtful and exciting, and he presents his band to audiences with equal degrees of respect, fun, and justifiable pride, giving ample room for most members to step forward from their ensemble playing and section work to shine with individual solos and/or vocal performances. Close your eyes, and you would think you're listening to the Count Basie or Duke Ellington bands in their heyday. As one viewer posted in reaction to a video of the band, "I swear these are old musicians in young bodies."
Chamorro had the foresight early on to have SAJB performances, recordings, and rehearsals professionally filmed and recorded at a wide variety of indoor and outdoor venues—from jazz festivals in Spain and throughout Europe, to concert halls, street performances, and sessions in a music room he added to his own home, which he named "The Jazz House." He explained the impetus to video the band in his comments for a 2009 post on his YouTube channel of the band performing at Barcelona's Cafè Vienès Jazz Club in the Hotel Casa Fuster. "The band performed various concerts in prestigious Catalan jazz festivals and clubs, and received very good reviews from the audiences. Consequently, I thought we needed some kind of record of the band. The best way to do this was to make a CD-DVD, in which the girls and boys would share the stage with excellent jazz musicians."
The person he has most often relied upon for this is Ramon Tort (who also filmed the fascinating 2012 SAJB documentary Kids and Music, and the 2018 film focusing on Andrea Motis, The Silent Trumpet). Tort recalls, "In 2009, I was filming a live concert by the Sant Andreu Band for a DVD recording. The concert was at the Palau de la Musica, in Barcelona, which was packed and had been sold out. When Alba Armengou, who was then seven years old, finished the final phrase of the chorus "When You're Smiling" and began playing the trumpet, the Palau stood in awe, the whispers became an ovation, and I, with tears in my eyes, stopped filming…at that moment I understood the need to begin this journey…the magical connection of these children with the audience, everything they give, they convey, encourage us to see and find out more in order to try and answer the questions raised when one faces something so mesmerizing."
YouTube has proven to be a remarkably effective platform for Chamorro to introduce jazz enthusiasts all over the world to the outstanding abilities of his student musicians. Today, over 1,000 videos of the SAJB and its related side groups can be found on YouTube. He has also produced and released the band's numerous albums (consisting of both live and studio recordings, often with top guest musicians), as well as the series of showcase albums introducing the more prominent individual performers who have risen through the ranks (more about them shortly).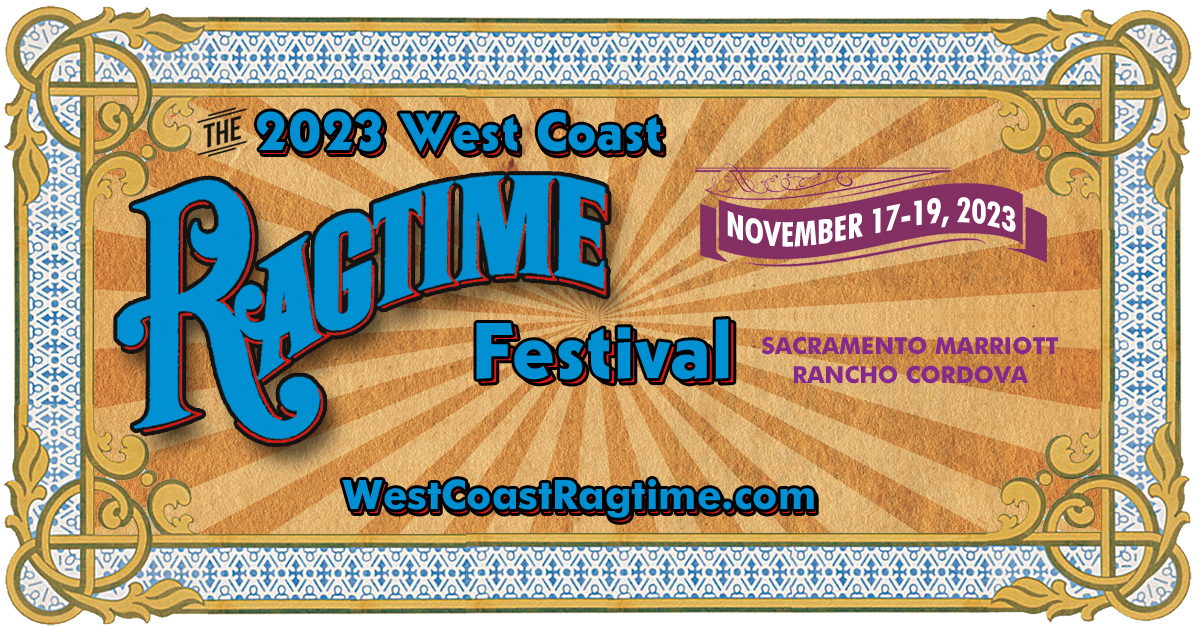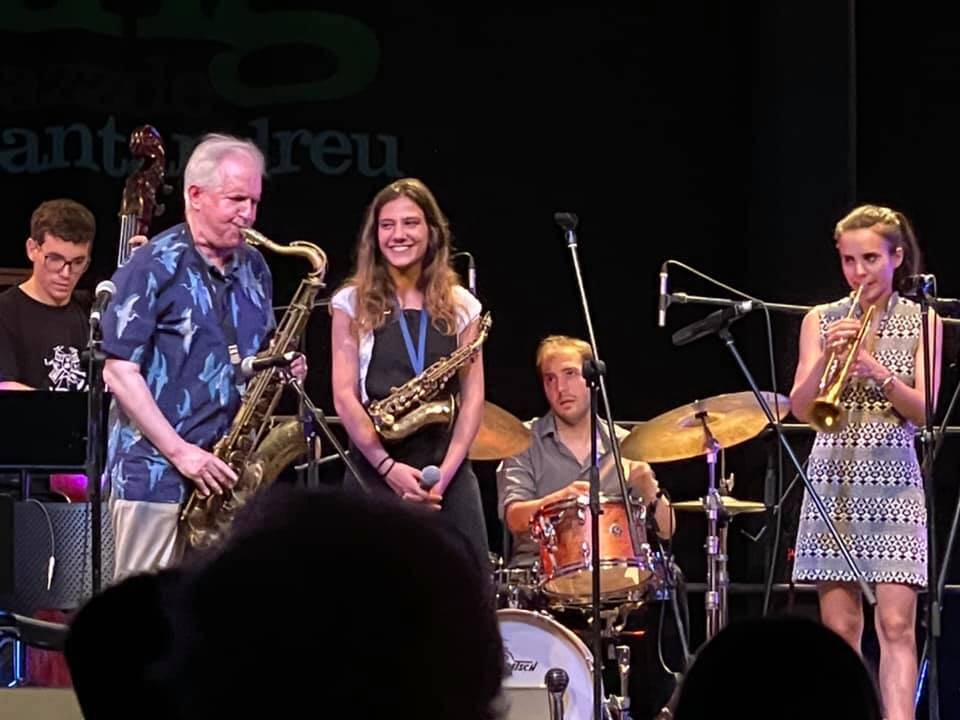 In 2012, the SAJB project separated from the music school proper, becoming its own self-contained entity, without any government or private support. Chamorro points out that "the young musicians do not pay anything for their classes, for their rehearsals, or [recording] their CDs within the framework of the SAJB…The project can exist and continue because we have concerts that allow us to do all the work we do—CDs, videos, bringing great musicians from outside, and be able [for me] to personally, fully dedicate myself to it."
While he treats each of his students with as much equal care, encouragement, and respect as one can ask, it was inevitable that several breakout stars would emerge over time — the first of these being Andrea Motis, who began playing trumpet at the school when she was seven years old. Three years later, she began studying jazz under Chamorro, and later his fledgling band. "I started in his band when I was 11, until I was 21," she says, "and Joan Chamorro was my teacher for that entire time. He's the one who introduced me to jazz, and it's been a beautiful environment for me to grow up in, around other young jazz players."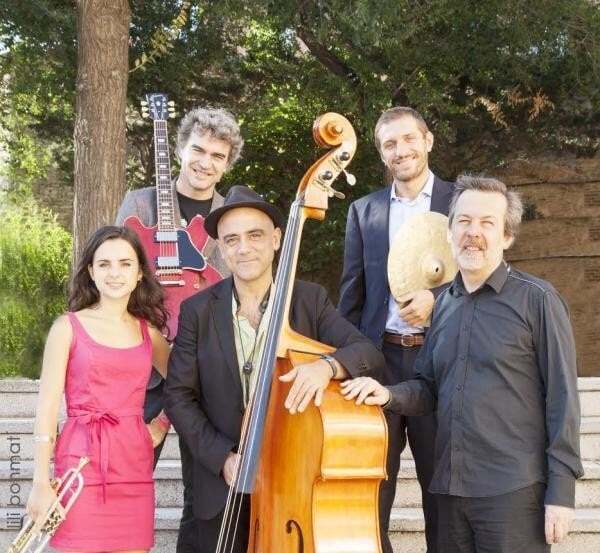 Aside from demonstrating an extraordinary feel for playing jazz trumpet and saxophone well beyond her years, Motis did the same as a singer, although she didn't begin singing until after joining the band. "The trumpet will always be my first instrument," she says. "Playing the trumpet is like meditating; it's such a part of my life. But I never want to choose just one side of my artistic sides because I love doing them all."
Thus, she became the first SAJB member to record and release an album, Joan Chamorro presenta Andrea Motis, recorded in 2010 when she was just 14, but was already gaining a reputation as a true jazz prodigy. Indeed, she, Chamorro, and her father Ramon had turned down contract offers from two major American jazz labels, Sony and Blue Note, citing that the time just wasn't right yet for her to take such a big step. "We all believe it was a good decision," Chamorro says. "She has been able to record freely for several years and record her evolution with many CDs, both her own and other CDs…about 40 recordings (6 co-leading the group next to me, 2 as absolute leader and another 30 as side-woman)."
Singing as always been emphasized at the SAJB, especially for the girls (more recently, some of the guys in the band have ventured closer to the mic to offer their voices as well). Jazz singing techniques that have become somewhat endangered in past decades — such as vocalese and scat — are learned and perfected. The singers study the English or Portuguese lyrics of the songs they discover from listening to original recordings (the native languages of the Barcelona region of Spain are Catalan and Spanish, although multi-lingual skills are commonplace), or as the songs are introduced to them by Chamorro.
Along with Andrea, the first generation of SAJB "stars" included Rita Payes, who stands no more than five feet tall, yet is a genuine phenom on trombone, often getting on her tip-toes as she plows ahead with a solo. The daughter of classical guitarist Elisabeth Roma, Rita began playing when she was eight, at the School of Modern Music in Badalona. Six years later, she joined the SAJB, where she progressed in leaps and bounds, astonishing veteran trombonists in doing so, and eventually left to pursue her solo career in 2018. Saxophonist extraordinaire Eva Fernandez began playing at age seven, and, like Andrea, was singing in an impressively mature manner while still a teen. And bassist Magali Datzira has never been less than compelling as a musician and vocalist, and who possesses a distinctive singing voice and phrasing style that has often been compared to Billie Holiday.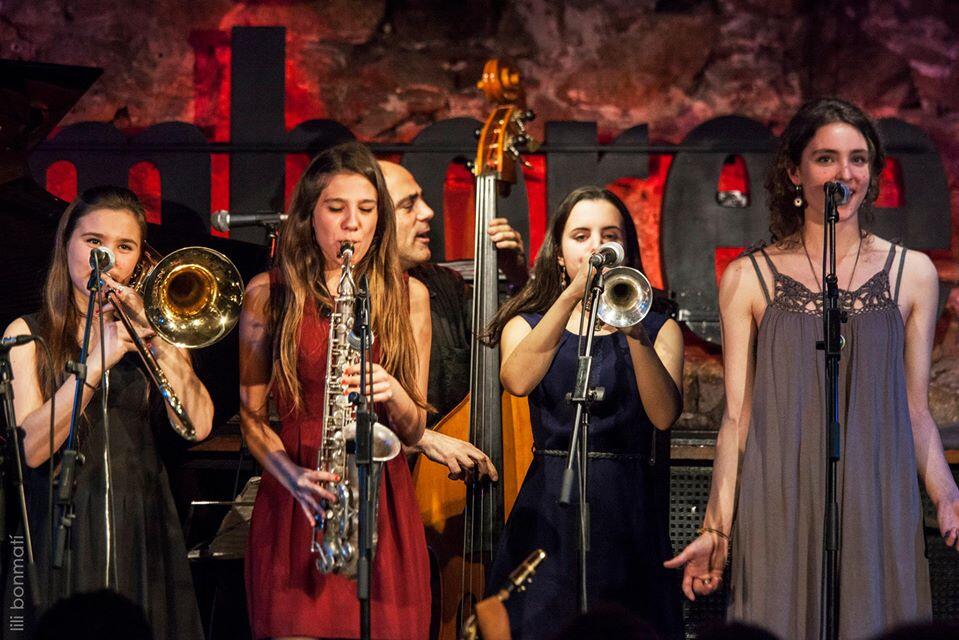 As far as their most loyal followers are concerned, these girls became the "Fab Four" or "A-Team" of the SAJB. Chamorro produced their album of standards titled La Magia de la Veu (The Magic of the Voice) in 2014, on which they display their dazzling musicianship and lead vocals on songs originally recorded by the likes of Ella Fitzgerald, Billie Holiday, Dinah Washington, and Sarah Vaughn. They also bowled over crowds with their live performances at Barcelona's Jamboree Club and other venues. Each left the SAJB at different times, and all are still only in their mid-20s now (Rita, the youngest of the four, recently turned 21), enjoying individual success across Europe, and occasionally collaborating with each other in various combinations.
Those familiar with videos of the SAJB and its side groups will also notice an outstanding group of professional musicians/teachers who have been present since Chamorro's earliest days as the band's director, and who formed the nucleus of Andrea's band for her performances and recordings, even during her years as a SAJB regular; the brilliant, innovative pianist Ignasi Terraza, guitarist Josep Traver, and drummer Esteve Pi (and, of course, Chamorro himself), have accompanied Andrea on her recordings and musical tours all over the world.
Andrea's debut recording, and those of Rita, Eva, and Magali, served as only the beginning of an ongoing series of Joan Chamorro presenta… albums, with each release featuring an individual musician and/or singer backed by the SAJB musicians. In recent years, it has become the custom to record and present a CD to the band member soon to depart as a regular member of the band, as a "graduation" gift of sorts.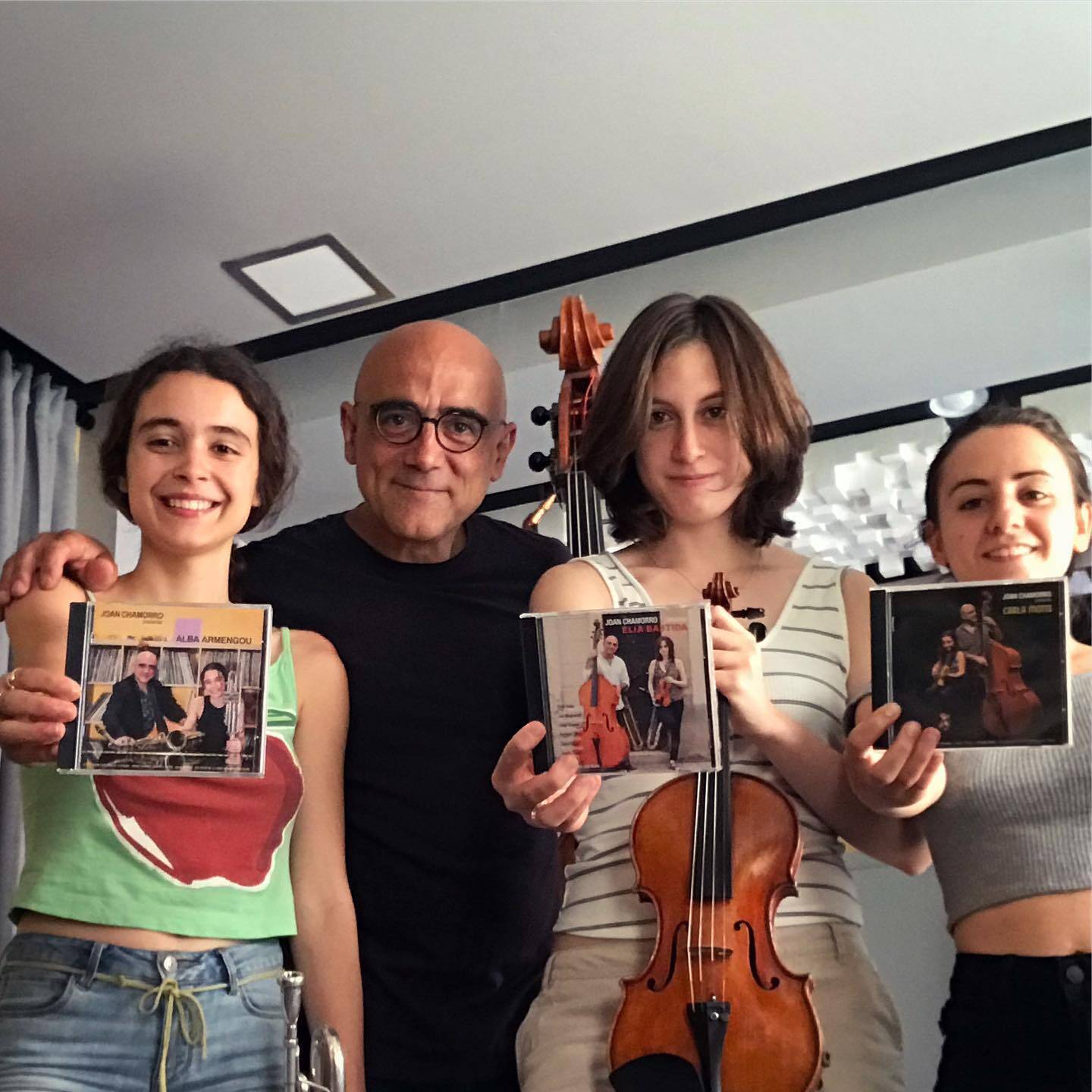 As older band members reach the age to leave the nest, younger musicians are recruited as needed. Indeed, in just the past year or so, a new crop of several pre-teen musicians has joined and blended with the veterans. Chamorro has no strict modus operandi for finding new students, although conventional auditions and "homework" assignments are part of the process. A good number of his students play more than one instrument proficiently, and even many sets of siblings have thrived under his tutelage.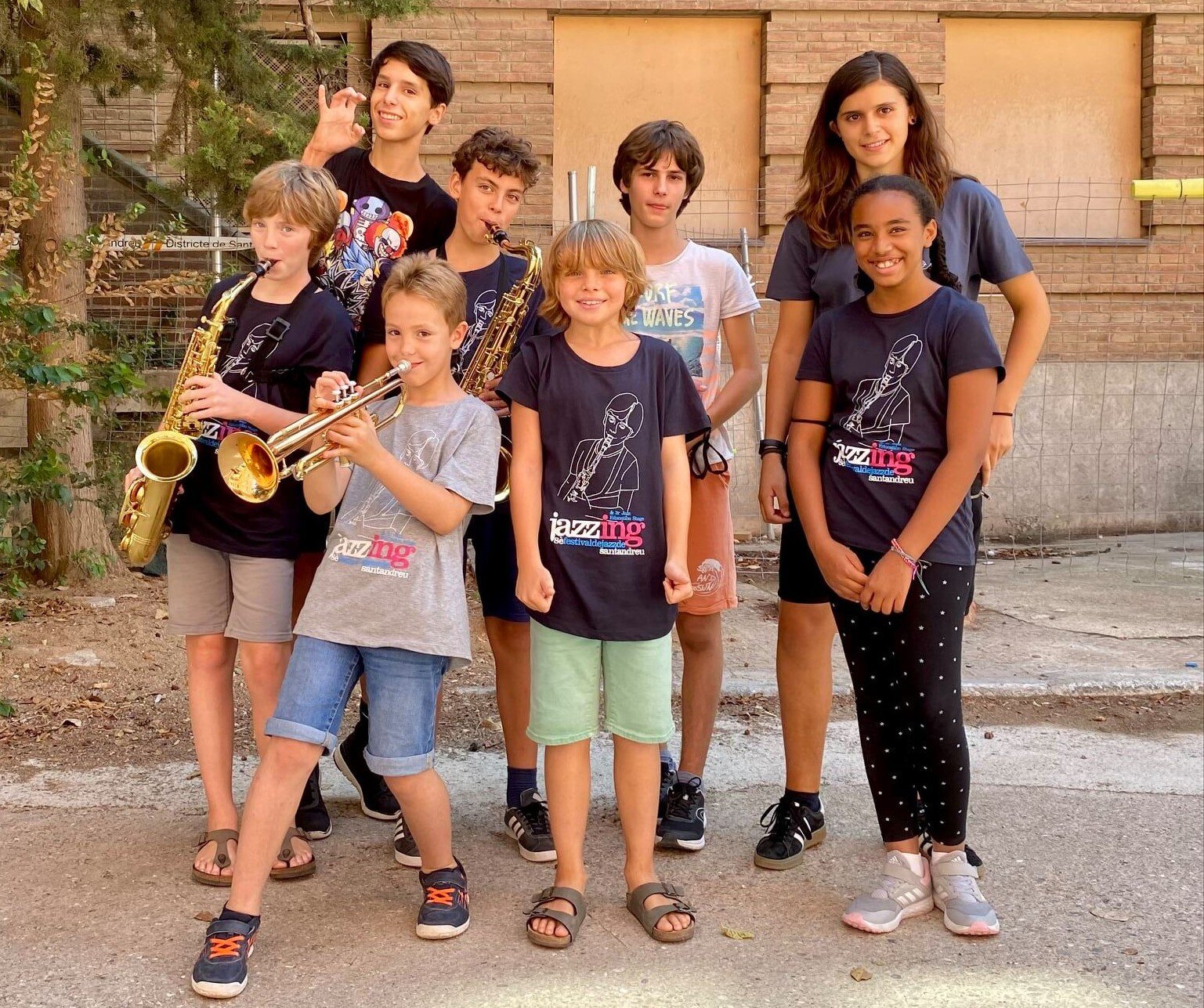 What is the secret of Chamorro's teaching method, which has music teachers and band directors from around the world making pilgrimages to Barcelona to see and hear of his techniques? In a very small nutshell, he emphasizes "the importance of listening, imitation and memory." While most of his students also have private instructors to teach the basics, Chamorro has faith that even the youngest aspiring musician can learn and play a tremendous amount by listening, singing, and transcribing passages and solos from the jazz legends. He wants his students to feel like musicians right from the get-go.
"One part of the process is to look for good references—Clifford Brown, for example—make them known to the student and say, 'Look how beautiful! Listen to it, sing it, and little by little, without hurry, but without pauses, try to play it with your instrument.' The student listens and sings and repeats and assimilates and in his [or her] unconscious, the love that is necessary to dedicate time to your instrument, is entering without anybody forcing you—and to the music, without more goal for the moment, [other than] to enjoy playing."
This methodology helps to explain the sight of a 12-year-old reproducing a 70-year-old sax solo by Ben Webster note for note, or a trumpet solo by Chet Baker, thus establishing the foundation for his or her future original solos and musical creations.
Realistically, not every SAJB band member is destined for a long and thriving career upon leaving the project. But the success rate so far has been uncanny. Like a great baseball team with a "deep bench," the band has produced a most impressive list of superb young musicians throughout its fifteen years. Among those who have recorded their CDs as part of the Joan Chamorro Presenta… series have been trumpeter Joan Mar Sauque, trombonist Joan Codina, and pianists Marc Martin and Jan Domenech. Andrea's younger sister, Carla Motis, released her debut CD in 2019 before completing eleven years as the band's ever-steady guitarist, and is now pursuing new projects. Popular saxophonist/singer Joana Casanova also recorded her entry of the Joan Chamorro Presenta… series in 2020 before leaving as a full-time band member. And, as bandleader Woody Herman once featured his sax section, including Zoot Sims and Stan Getz, as the "Four Brothers," so the SAJB sax section has boasted the musicianship of its "Two Brothers," Joan Marti and Marcal Perramon, who have played side by side in the band for nearly a decade. Each has recently released his own CD as part of the series.
In more recent years, SAJB trumpeter/singer Alba Armengou has become one of the senior members and an essential fixture of the band, playing lead trumpet (alongside her younger sister Elsa), and offering her smooth singing voice to countless SAJB arrangements. She is currently recording an album with Chamorro of Brazilian bossa nova classics, and has already begun to explore other projects outside of the band, including leading her quartet with Marcal Perramon.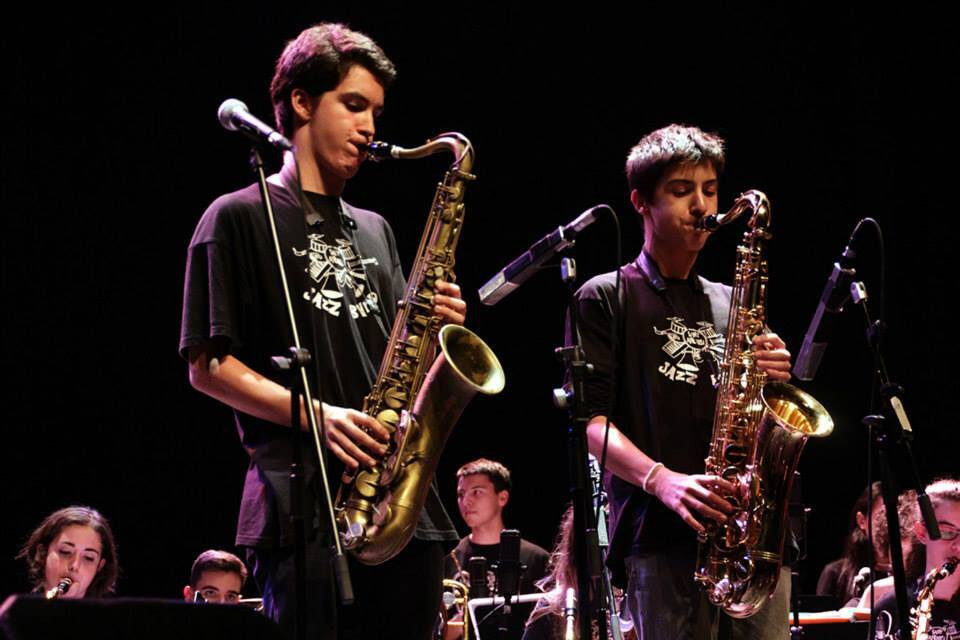 Elia Bastida, that rather rare creature known as a jazz violinist (who also sings and plays sax), was a classical music student when Chamorro asked her to join the band. Being largely unfamiliar with jazz, she joined at the relatively late age of 17, and never looked back, releasing two CDs produced within the SAJB framework. No longer a member of the full band, Elia is still closely involved with the project, while finding success with other collaborations, such as that with pianist/singer Carolina Alabau, and her long-awaited CD with Scott Hamilton. She has already solidified her status as one of the world's top jazz violinists.
Baritone saxophonist Alba Esteban, who has been a stalwart member of the SAJB sax section for eleven years, is recording her debut CD as well. In 2020, she received special praise from none other than Wynton Marsalis (for whom the SAJB once opened in Barcelona) for her solo on Duke Ellington's "Sophisticated Lady."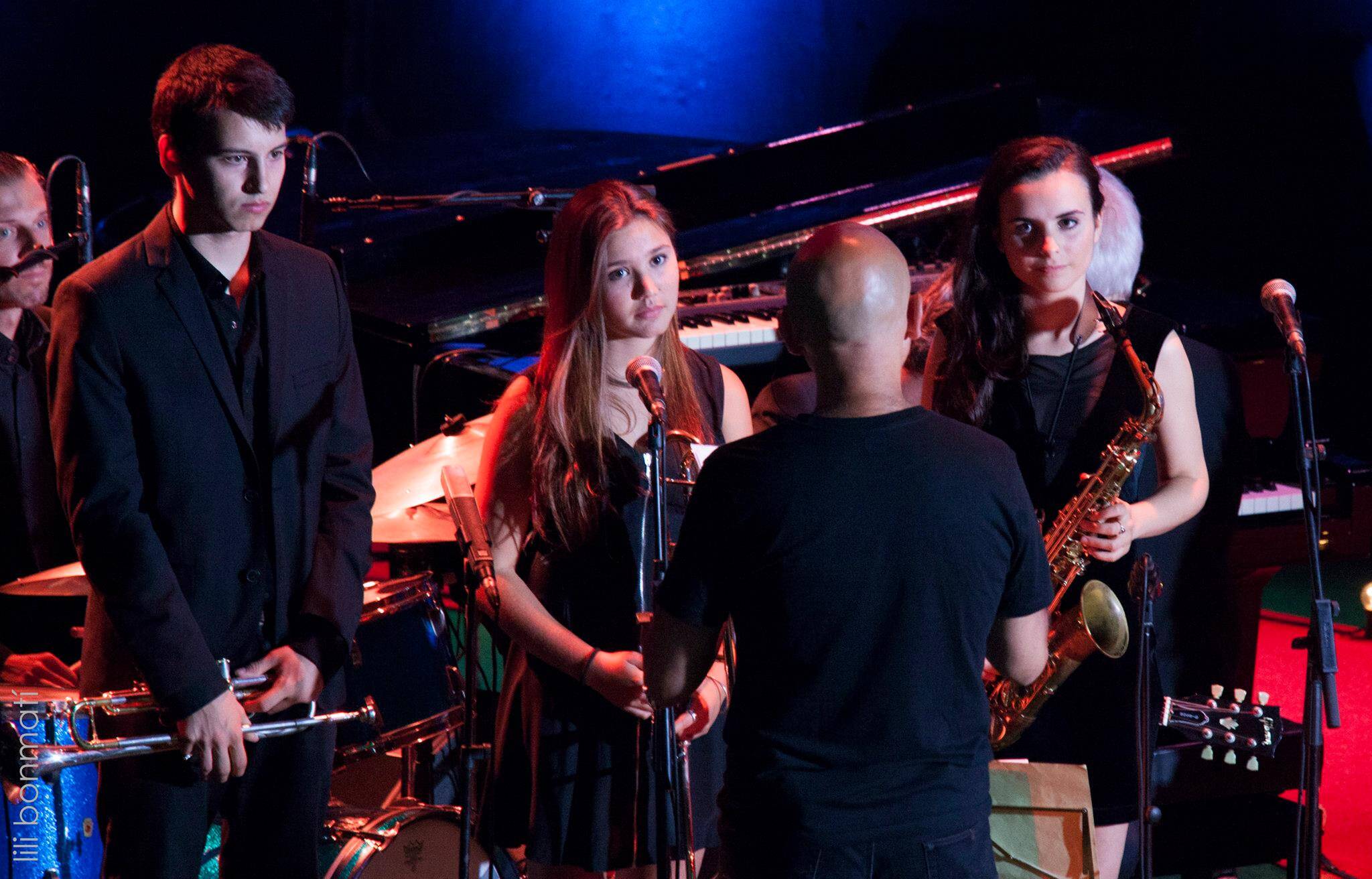 The lockdowns across Europe due to the pandemic in 2020 and 2021 greatly threatened the SAJB's ability to continue business as usual. Unable to play live concerts to paying audiences or record new music while trying to social distance in the studio, the project's income had to rely mostly on the sales of its extensive catalogue of its professionally recorded and packaged CDs and other merchandise. Even as the lockdown restrictions were relaxed, Chamorro could only rehearse with the band one section at time (trumpets, saxophones, trombones), rather than bring everyone together. To keep their own spirits up (as well as to keep in practice), they did record and post several remote videos, with each member recording from his or her home, and, through the miracles of modern technology, created amazingly polished performances.
The successful eighth Jazzing Festival of this past September, as part of the 15th anniversary, featured the return of many of the most popular musicians in the band's history, in addition to Scott Hamilton, pianist/singer Dena DeRose, and honorary SAJB member, Russian trombonist Anastasia Ivanova. It signaled a major step in the return to normalcy for the project and its supporters.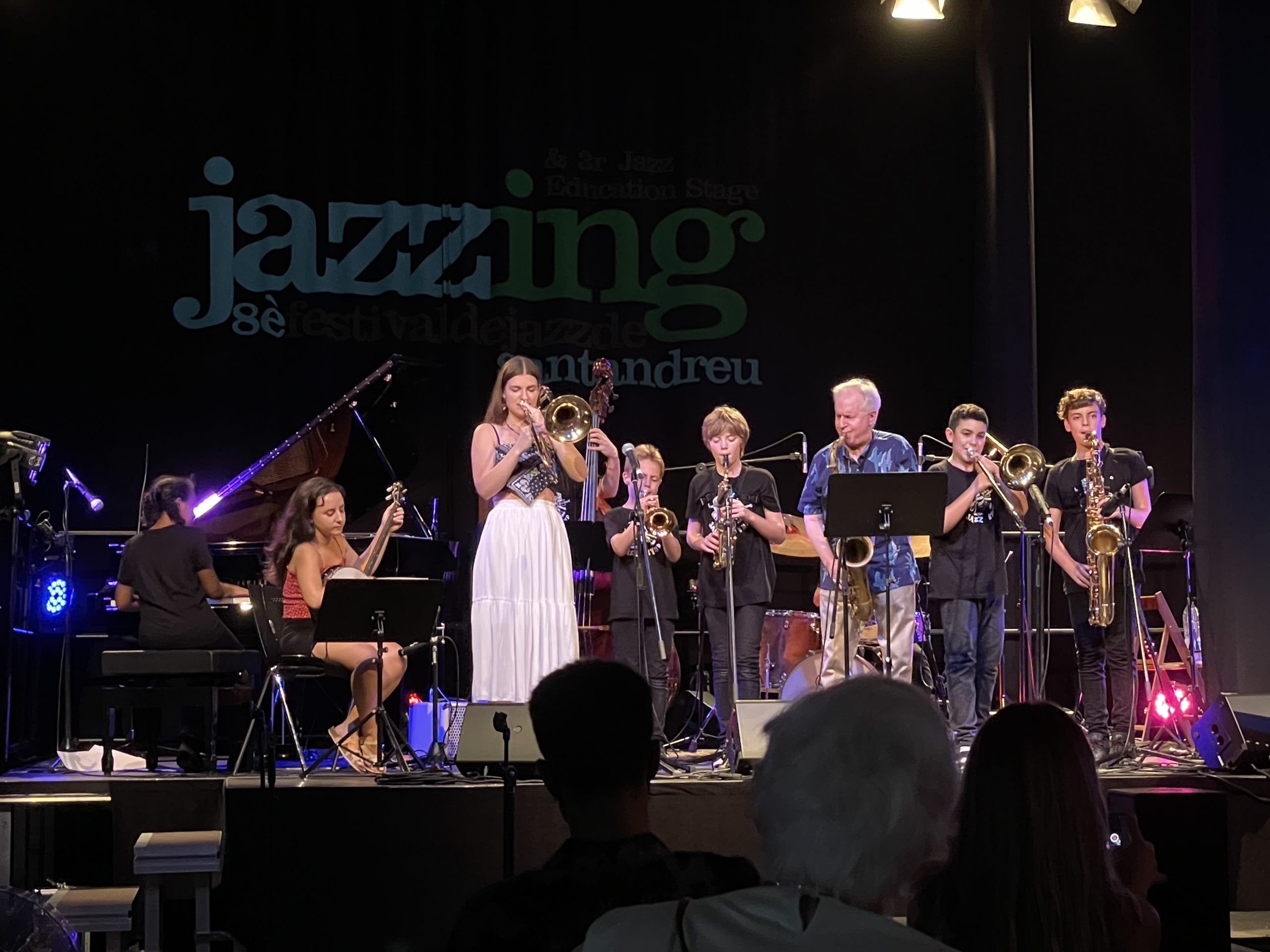 For those ready to jump on the SAJB bandwagon; a visit to YouTube and/or to the Facebook group page Friends of Sant Andreu Jazz Band (full disclosure: I am a co-administrator of that page) will allow a closer look at the young musicians of the band, as Chamorro continues to bring out the best in each of them.
"The Sant Andreu Jazz Band is a dream come true," he says, "It is the result of sharing my passion for jazz with its members…of believing that they can do as well or better than me, of feeling like the most advanced student rather than the teacher, and of not putting limits on their abilities."
You can find all of the SAJB and individual artists' CDs at jazztojazz.com, and on Bandcamp.