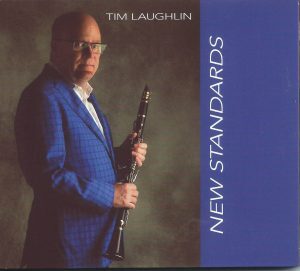 One of the finest clarinetists of the past 30 years, Tim Laughlin long ago developed his own sound within the New Orleans jazz tradition, inspired but not imitative of his idol and friend Pete Fountain. Laughlin's recordings have been consistently enjoyable, featuring not only hot versions of warhorses and obscurities but quite often his own originals.
New Standards has the clarinetist playing nine of his own songs. He hopes that some of the songs will be adopted in the future by others so New Orleans jazz will not suffer from a stale repertoire. Laughlin is joined by some of the best in the business: trumpeter Duke Heitger, trombonist Charlie Halloran, either Kris Tokarski or Steve Pistorius on piano, bassist Jim Singleton, drummer Hal Smith and, on three numbers, guitarist Nahum Zdybel.
All nine numbers, which include tributes to Pete Fountain ("For Pete's Sake") and the late trumpeter Connie Jones ("Old Friend") are full of fresh melodies, fertile chord changes, and fine playing by the clarinetist and his sidemen. These songs will hopefully catch on with the most likely candidates for becoming new standards being the joyful "Happy Again" (which concludes with a series of rollicking ensembles), "Dream Room," and "Waiting For The Sun To Go Down" which sounds like a forgotten gem from 1936. All in all, this is a rewarding project.
New Standards
(Gentilly88295 99870, 9 selections, TT = 47:34)
www.timlaughlin.com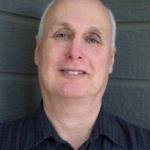 Since 1975 Scott Yanow has been a regular reviewer of albums in many jazz styles. He has written for many jazz and arts magazines, including JazzTimes, Jazziz, Down Beat, Cadence, CODA, and the Los Angeles Jazz Scene, and was the jazz editor for Record Review. He has written an in-depth biography on Dizzy Gillespie for AllMusic.com. He has authored 11 books on jazz, over 900 liner notes for CDs and over 20,000 reviews of jazz recordings.
Yanow was a contributor to and co-editor of the third edition of the All Music Guide to Jazz. He continues to write for Downbeat, Jazziz, the Los Angeles Jazz Scene, the Jazz Rag, the New York City Jazz Record and other publications.