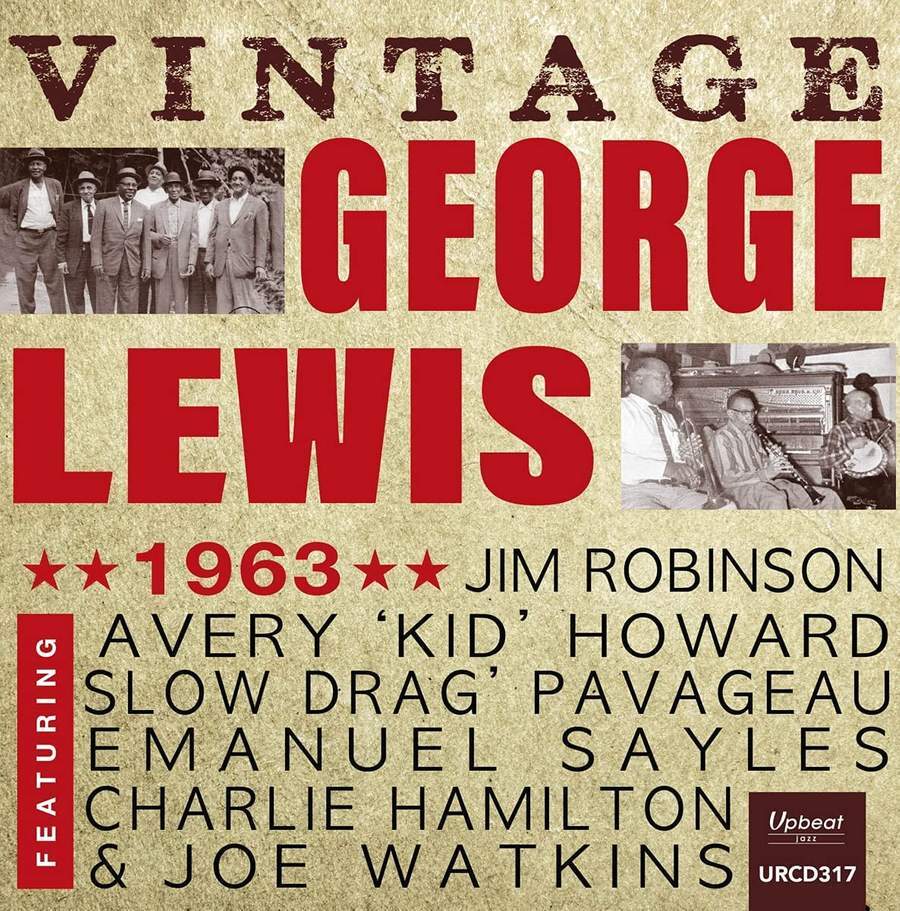 Clarinetist George Lewis, trumpeter Kid Howard, and trombonist Jim Robinson made for a potent frontline, one that was featured on some of Lewis' best-known records. They first recorded together in 1943 when Lewis and Robinson were members of Bunk Johnson's band but it was during the 1953-55 period that they worked together most extensively. During that time Lewis was becoming world famous as practically a symbol of the New Orleans jazz revival. While Robinson was very consistent as a percussive and harmonizing trombonist, Howard could be an erratic player due to his drinking. But when Howard was on, the George Lewis Ragtime Band created quite a bit of excitement.
While Howard was back with Lewis for a bit in 1959 including a tour of England, his last period with the clarinetist was during 1962-63. For whatever reason, later in 1963 Lewis began using trumpeter Punch Miller and trombonist Louis Nelson in his band. While Robinson had a reunion with Lewis in 1966, the music on the new Upbeat CD Vintage George Lewis 1963 is the last recording of Howard with Lewis.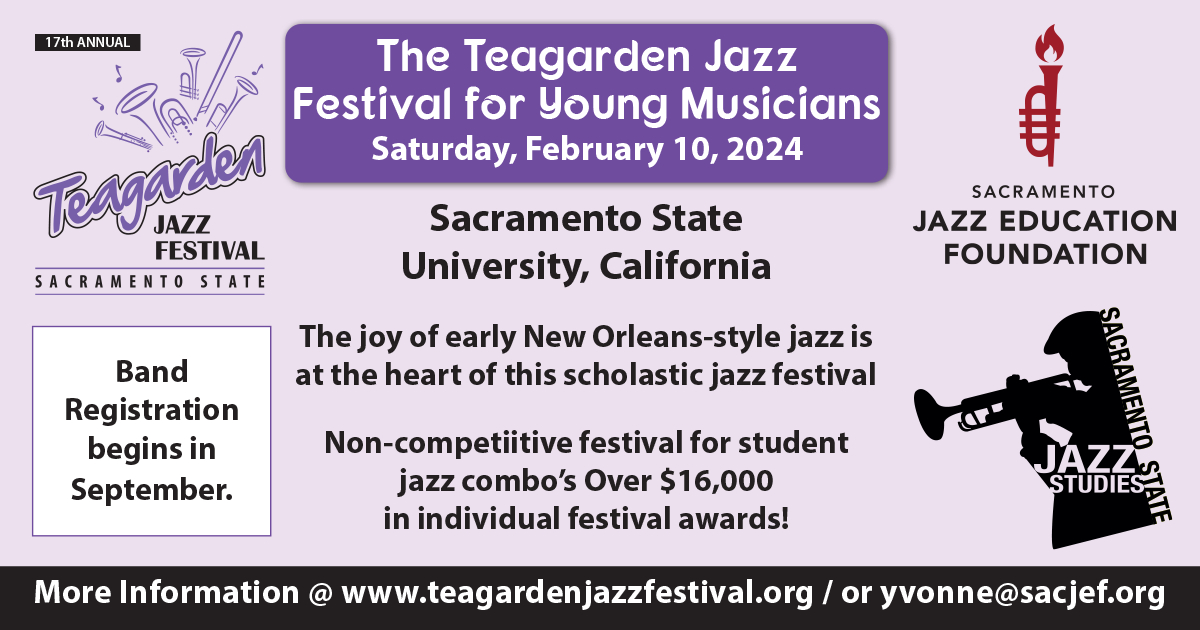 This version of Lewis' group, which also includes pianist Charlie Hamilton, banjoist Emanuel Sayles, bassist Alcide "Slow Drag" Pavageau, and drummer Joe Watkins, had previously had their live performance of July 3, 1963 in New Hampshire released. However the music on their Boston concert of two days later has been released for the initial time on this CD. What is most impressive is the high energy level of the playing and the many uptempo tunes. In fact, it is a bit surprising how hot these versions of "Panama," "Washington And Lee Swing," "Ice Cream," and "Chinatown, My Chinatown" are. Even the second half of "Just A Closer Walk With Thee" is taken at a burning tempo. Lewis was always a bit of a chameleon, rising (or sinking) to the level of his trumpeter. In this case, Kid Howard sounds excellent and so does the clarinetist who is showcased on his trademark song "Burgundy Street Blues."
The final act of the Lewis-Howard-Robinson frontline, which is decently recorded, is well worth getting.
Vintage George Lewis – 1963
Upbeat URCD 317
www.upbeatmailorder.co.uk