If San Francisco jazz had its own Mount Rushmore, Pat Yankee would be on it. Born in Lodi, California, Pat saw a medicine show at age seven and told her father, "I want to be on the stage when I grow up." Unlike most of us who never realize our childhood dreams, Pat launched into a career dancing and singing at age eight and is still in demand as a vocalizing Red Hot Mama.
Over the course of those decades, Pat Yankee appeared in a movie (It's Great to Be Young), toured with Ted Lewis, danced with Bill "Bojangles" Robinson, and from 1958-1962 and from 1968-1972 was vocalist with Turk Murphy. There was a ten-year intermission when she and her husband moved to Spain—to raise pigs. Afterward, stage tributes to Bessie Smith and Sophie Tucker (who once set Pat up on a date with George Raft) followed.
You would think that someone who has lived such a life would have of stories to tell—and you'd be right. You Gotta See Your Mama Every Night is crammed with show business and jazz anecdotes. To her credit, Pat Yankee's "Boswell," Medea Bern, does not intrude her own voice into the narrative, but conveys the sense that one is listening to Pat tell the story of her life.
Those interested in the San Francisco jazz scene in particular will enjoy reading of Pat's adventures on the road with Turk Murphy. But this book will fascinate anyone with even a mild interest in the entertainment industry. Gossipy showbiz tidbits abound. She filmed a TV pilot with Mel Tormé—who later snubbed her: "I had a big part in that pilot, but he didn't remember me. What a little so and so." Frank Loesser signed her to appear in a Broadway play that was to feature Maurice Chevalier—until he was refused entry into the United States due to alleged "communist sympathies." She sang at the Silver Slipper in Las Vegas—and dated a charming young man who turned out to be a mobster.
The book is packed with photographs from throughout Pat Yankee's life and career. One has the sense that the stories and images represent a fraction of what might have been. Pat certainly has enough biographical material to fill a book at least three times the size on the one at hand, though much of her memorabilia was lost years ago when her husband's business office was taken over and cleaned out.
That being said, the brevity of this volume recommends it to the reader. Music fans and others will find reading it a welcome respite from the increasingly grim reality we all must inhabit. And what are books, except vehicles to transport us in our minds to other times and other places? Pat Yankee is a most engaging conversationalist, and her stories, as collected by Medea Bern in You Gotta See Your Mama Every Night, will make you smile and occasionally laugh out loud. What more can one ask?
You Gotta See Your Mama Every Night:
Pat Yankee's Eight Decades in Show Business
by Medea Isphording Bern
Published by Pat Yankee, San Francisco CA
lulu.com; 128 pp.; Paper, $20
ISBN: 9781792320170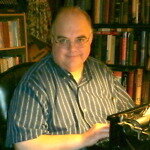 Andy Senior is the Publisher of The Syncopated Times and on occasion he still gets out a Radiola! podcast for our listening pleasure.