Jazz fans from all over the country will converge on Madison to hear non-stop jazz at the 29th annual Capital City Jazz Fest sponsored by the Madison Jazz Society. It will be held at the Wyndham Garden Hotel, 2969 Cahill Main, Fitchburg. This year's event will feature jazz artists from all over the country performing a broad range of jazz styles.
More than 400 jazz fans are expected to attend four sessions over the three days of the Fest: Friday, April 28 (6:30-11 PM); Saturday, April 29 (11 AM-4 PM), and 6-11 PM and Sunday, April 30 (11:30 AM-4 PM).
Three of the four bands performing will be making their first appearances at the Fest. Award winning trumpeter/vocalist Bria Skonberg, leader of the Bria Skonberg Quintet, is one of the most versatile and imposing musicians of her generation. She co-founded and led Mighty Aphrodite, a highly popular all-woman band, and focuses on innovating while honoring tradition. Best known for her knowledge of classic jazz, she creates a style all her own, rooted in New Orleans grooves. She is an educator, Co-Director/Founder of the New York Hot Jazz Camp, and Co-Founder of the New York Hot Jazz Festival. She will be coming into Madison before the Fest to present workshops for high school, college and other music students in the Madison area.
The Vache/Coots/Trick Trio will bring invigorating swing music to the Fest. A member of the well-known Vache family, Allan performs on clarinet and jazz lovers have seen him in all-star groups at many festivals. Danny Coots is probably the most familiar drummer on the fest circuit. His quirky sense of humor is second only in popularity to his vigorous drumming. Completing this stellar group is Stephanie Trick on piano. Dick Hyman said that Stephanie is one of the nicest gifts to arrive on the jazz piano scene in recent times and she has come to practically dominate the stride piano field.
Trick will be joined by her husband pianist Paolo Alderighi, who together have created arrangements of songs from the Swing Era as a four-hand piano duo. In 2014, they played for the Prince of Wales and the Duchess of Cornwall at the Edinburgh Jazz & Blues Festival. Alderighi has performed or recorded with musicians well known in the jazz scene. Based in Italy, Trick and Alderighi have performed at jazz festivals all over the world. Their flawless performances and easy-going personalities never fail to impress.
Returning to the Fest stage will be Bob Schulz's Frisco Jazz Band. The band performs a vast array of selections, ranging from Muggsy Spanier to Turk Murphy to Eddie Condon, all played much the way the free-spirited Bob Scobey would have done. Schulz was a founding member of Wisconsin's Riverboat Ramblers and joined Turk Murphy's Jazz Band in 1979. He is considered the foremost exponent of the Scobey trumpet style and an outstanding vocalist in the tradition of Clancy Hayes.
A jazz worship celebration will be held Sunday morning at the Fest venue. Bob Schulz's Frisco Jazz band will perform at the celebration and Rev Allan Townsend, who has performed with is Wonderful World Jazz Band at the Fest, will lead it.
In addition to the music, the fest's Jazz Mall will have books, records, CDs, videos, jazz clothing and souvenirs for sale throughout the event.
Covering the costs of an event such as this is a daunting task and MJS members have participated in extra mile giving to help underwrite the costs and keep jazz alive in Madison.
Thus far, they have contributed more than $14,000. In addition, a concerted effort was made to obtain corporate support for the event. To date, Madison area corporations providing support are American Transmission Company, Bagels Forever, Bergstrom Cadillac, the Evjue Foundation, Charitable Arm of The Capital Times, Summit Credit Union and Woodman's Food Markets.
Advance individual session tickets ($35 per session) are available by mail only or can be purchased at the door 30 minutes before a session. For more information, call (608) 850-5400 or go to www.madisonjazz.com.
The Madison Jazz Society is a non-profit, all volunteer organization formed to encourage the performance of and education about jazz. It annually sponsors six concerts and awards grants to school music departments to enhance their jazz education programs. MJS observed its 30th anniversary in 2014-15.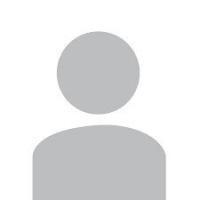 The Syncopated Times is happy to run Press Releases that we believe will be of interest to our readers. Send them to [email protected] for consideration.