An Interview With Pianist Daniel Souvigny
I first encountered 15-year-old pianist Daniel Souvigny at last year's Scott Joplin Ragtime Festival in Sedalia, MO. I saw him again a few months later at the Central Pennsylvania Ragtime and American Music Festival. As one of the up-and-coming stars of our musical world, he's a natural interview subject for this column.
Now 16, he lives in Hampshire, Illinois, about 50 miles west of Chicago, with his mother, an occupational therapist. Daniel is a home-schooled high school sophomore and, in his words, "thankfully an only child."
Q: When did you start playing piano, and what led you to do so?
A: I (officially) started taking piano lessons at 5, but as early as 2 I would walk over to the piano and play some notes. There was always a piano in my house, and I was just drawn to it.
Q: How did you develop an interest in early jazz? Are there other types of music you like and/or play?
A: In one of my early piano books, there was a simplified arrangement of the "Maple Leaf Rag" by Scott Joplin. I was immediately hooked. After that I just learned more and more ragtime, while more recently expanding into other sub-genres such as stride, blues, funk, and modern jazz.
Q: Who are your favorite pianists, and why?
A: Some of my favorites are Erroll Garner, Art Tatum, Bill Evans, Fats Waller, Luckey Roberts, and Willie "The Lion" Smith, and classical pianists Heinrich Neuhaus and Daniil Trifonov.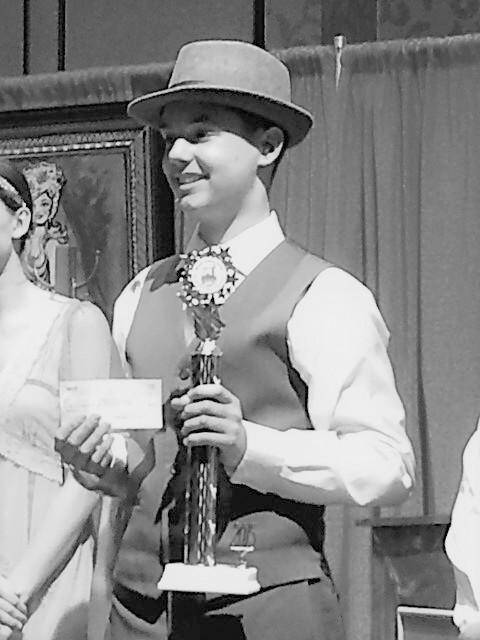 Q: Are any family members musicians, and if so, what do they play?
A: My dad was a part-time musician. He was an organist in rollerskating rinks and theaters, and worked for the telephone company. He also played some piano. My mom doesn't have a ton of talent for the keyboard, but she's a great listener.
Q: What are your ambitions, educationally and/or musically?
A: I don't know exactly what I plan to do yet, although my current ambitions are to get a Masters Degree in jazz, and perform full-time.
Q: Anything else about you that you care to mention?
A: One of my favorite hobbies is to collect antique phonographs, original ragtime sheet music, and records. I also play the violin, guitar, and drums.
Daniel is evidently quite modest about stating his accomplishments, so here, taken from his website, are some of them:
In 2014, he was awarded First Place in the Illinois State Talent Competition, Junior Division in Springfield, Illinois. He has had the honor of performing at the West Coast Ragtime Festival in Sacramento, California; the Eau Claire, Wisconsin, Ragtime Festival; the Eagles and Ivories Ragtime Weekend in Muscatine, Iowa; the Blind Boone Festival in Columbia, Missouri; and the aforementioned Scott Joplin Festival in Sedalia, Missouri.
In July of 2016, he studied classical piano for one month with one of the top professors in St. Petersburg, Russia. He is a three-time Junior Champ of the World Championship Old-Time Piano Playing Contest in Peoria, Illinois. Also last year, he became the youngest to ever take a level of Second Place in the adult division of this competition, which is now held in Oxford, Mississippi. He also took the overwhelming vote of the audience and received First Place in the Cutting Contest in Oxford. Reviews from these festivals have described Daniel as "the new sensation who plays with power and surprising musicality" and "a whiz kid whose fingers fly across the keyboard." His first CD "Tearing' Up the Keys" was released in 2013, and his new album "Possibilities" was released in 2015, featuring well-known jazz drummer Danny Coots.
Ragtime fans will be seeing (and hearing) much more from this talented young player.
---
Jazz Travels columnist Bill Hoffman is a retired management consultant and is the concert booker for the Tri-State Jazz Society in greater Philadelphia. Bill lives in Lancaster, PA.
Summary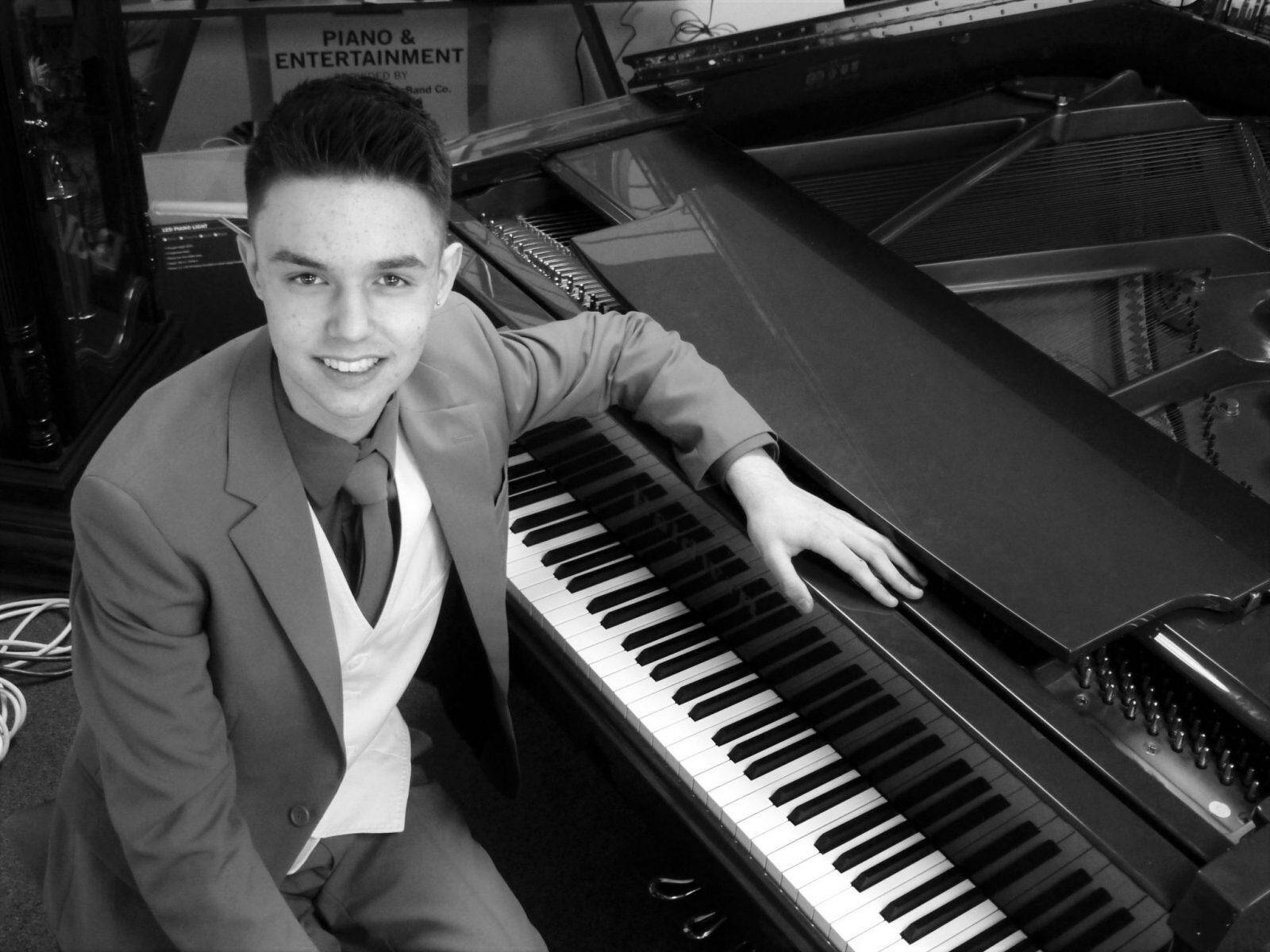 Subscription Options
---
Or get the Print Edition with Online Access. To get the print edition of The Syncopated Times use this Paypal link. After you pay you will be issued a coupon for free online access.