Jazz Appreciation Month (JAM) is celebrated every April in recognition of the significant contribution that jazz music has made to society. First established in 2011 by John Edward Hasse, then a curator at the Smithsonian National Museum of American History, the aim of this annual event is to pay tribute to jazz for its historic and cultural significance by encouraging schools, organizations, and governments to participate in various events such as free concerts and educational programs.
Jazz is among America's greatest cultural achievements and exports to the world community. It gives powerful voice to the American experience. Born of a multi-hued society, Jazz unites people across the divides of race, region, and national boundaries. It has always made powerful statements about freedom, creativity, and American identity.
April is also the birth month of a number of leading figures in Jazz: Duke Ellington, Ella Fitzgerald, Billie Holiday, Bessie Smith, Lionel Hampton, Johnny Dodds, Charles Mingus, Gerry Mulligan, Shorty Rogers, Tito Puente, and Herbie Hancock.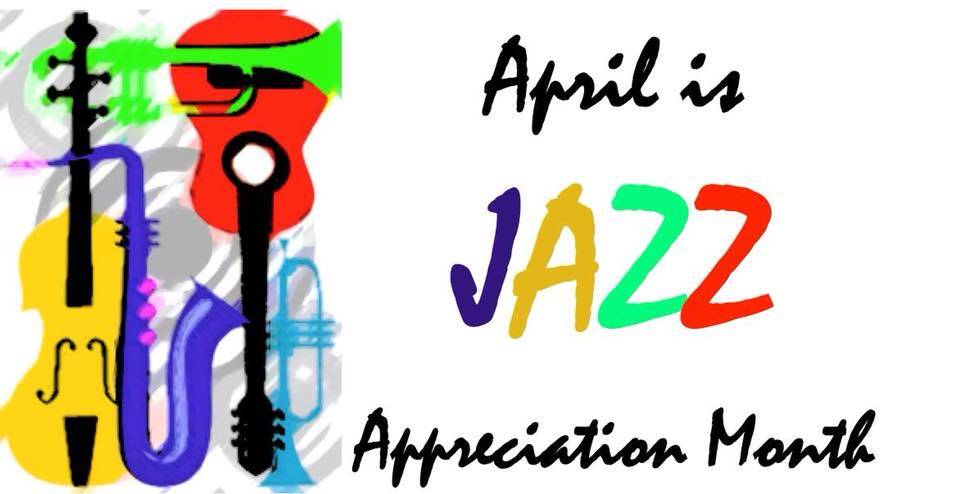 In 2009 the U.S. Council of Mayors designated April 13 as Jazz Media Day. Also, early in 2012, the United Nations Educational, Scientific & Cultural Organization (UNESCO) unanimously agreed to designate April 30 as International Jazz Day to celebrate Jazz music as a rich cultural heritage, a product of cultural collaboration and a universal language of tolerance and freedom.
Born in America. Enjoyed Worldwide. Jazz is a conversation. Jazz is a dialog. Jazz is the universal language that crosses borders and has no boundaries. As Quincy Jones wrote, "Jazz has the power to make men forget their differences and come together. Jazz is the personification of transforming overwhelming negative circumstances into freedom, friendship, hope, and dignity."