Not meaning to offend any of my bass-playing friends, I've often wondered what motivates a musician to want to play the bass and have to haul that awkward instrument all over town when performing. Certainly it doesn't fit under the seat when it comes to traveling on an airline.
Nicki Parrott started her musical career playing the piano and took up the bass when her older sister needed a bass player for her band. Richard Simon was the guitarist in a community college stage band and was recruited to take over a much larger string instrument when the band bassist didn't show up for a rehearsal. Richard admits, "It was love at first sight, even though I went through several layers of skin while learning to play the bass."
In Dave Stone's case, it must be part of his family DNA. Both his father and uncle were bass players and played in the Los Angeles Philharmonic. His Dad also played with Barney Bigard, toured with Harry James for three years, and worked on I love Lucy and the The Lucy Show over 17 years. Dave refers to his father as "his best friend who made a huge impact on my life." So its's natural that he would want to follow in his Dad's footsteps.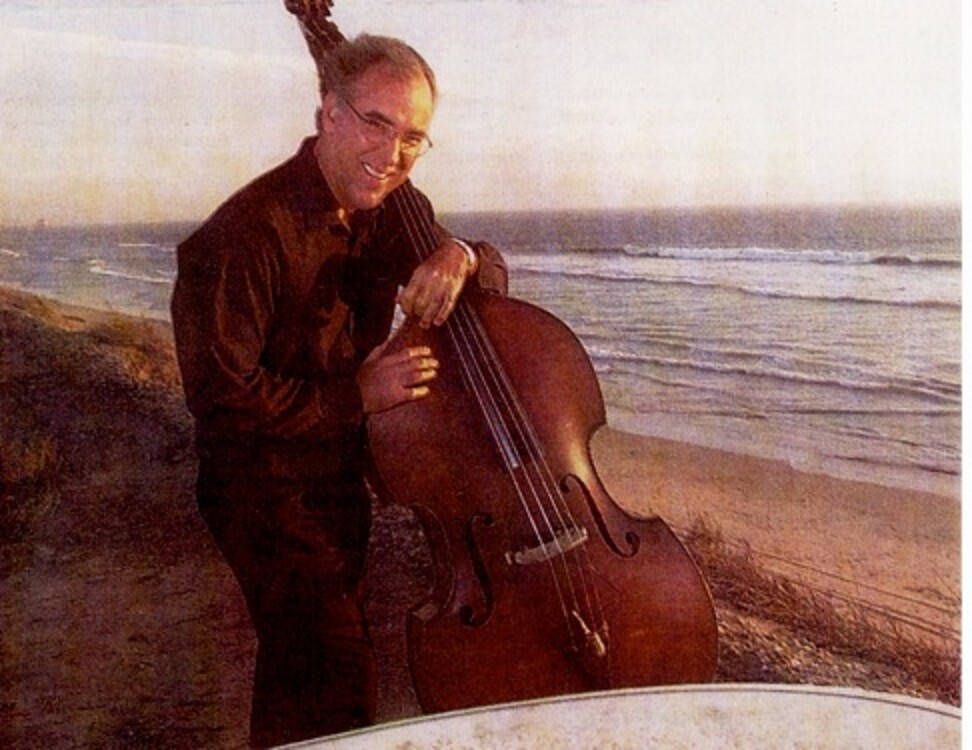 Growing up in Glendale, California, Dave had a newspaper route as a kid and attended Eagle Rock High School where he played in the school band directed by Johnny Rinaldo, who would one day become his father-in-law. At 18, he was on the road with Ray Anthony, whom he called "a tough band master."
For the next five years, he was a road musician. On just three days' notice, he joined Woody Herman for a 10-week tour. He recorded with Stan Kenton and shared his father's experience of playing with Harry James, followed by a couple years backing vocalists Nancy Wilson and Debby Boone. He was in Louie Bellson's band for West Coast engagements for several years.
Finally it was time to settled down, which meant work at Disneyland, local clubs and shows, studio work for movies and television, freelancing, including doing jingles, and jazz parties. Dave cites the opportunity to play with Andrae (considered the Father of American gospel music) and Sandra Crouch in concerts and for the movie The Color Purple as one of his greatest experiences, saying "it opened up a whole new world of musical possibilities."
Among the popular artists with whom Dave has recorded rhythm and/or orchestra bass are Frank Sinatra, Barbra Steisand, Linda Rondstat, Barry Manilow, Neil Diamond, Natalie Cole, and Aretha Franklin. In 2004, he recorded a song with Sir Paul McCartney. Not a bad lineup!
His movie credits include Mission Impossible 3, Star Trek 7, Victor Victoria, The Grinch, Mod Squad, and 102 Dalmatians, and among popular TV shows: Dallas, Knot's Landing, The Simpsons, and CSI: Miami. Dave made a point of saying he enjoys performing in a supportive role.
The oceanside community of Huntington Beach is where Dave Stone calls home, not surprising for someone who has been a surfer for the past 55 years.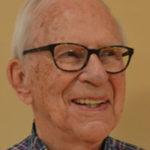 Lew Shaw started writing about music as the publicist for the famous Berkshire Music Barn in the 1960s. He joined the West Coast Rag almost thirty years ago and has been a guiding light to this paper through the two name changes since then as we became The Syncopated Times.  47 of his profiles are collected in Jazz Beat: Notes on Classic Jazz. Volume two, containing profiles from 2013-2016 will be available on Amazon soon. He taps his extensive network of connections and friends throughout the traditional jazz world to bring us his Jazz Jottings column every month.