As is its annual tradition since 2005, the San Diego Jazz Party conveys the title of "Jazz Legend" on one of its participating musicians. At the 2020 Party held at the Hilton Del Mar Hotel the weekend of February 21-23, 2020, there will be a break in the Sunday afternoon performing schedule when veteran bassist Richard Simon will come center stage to be recognized as the 17th recipient of the award and the first bassist to be so honored.
Actually, Richard had a rather inauspicious introduction to the San Diego Jazz Party. As he tells the story in his own inimitable style, "When I called to introduce myself, the producing director at the time had just two words for me. It was early autumn, 1998, when I sheepishly asked 'Would it be okay if I sent some promotional material for consideration for a future SDJP?'
"The reply was succinct: 'Don't bother.'"
But a few weeks later, veteran bassist Bob Haggart, who was scheduled to appear at the upcoming jazz party, passed away. The producer suddenly needed a bass player and sought advice from the venerable jazz journalist, Floyd Levin. Floyd recommended Richard Simon, whom he had heard at the since-furloughed Sweet & Hot Festival in Los Angeles. The producer called Simon and hired him—and evinced not a scintilla of recollection of their previous conversation—"Not a kernel," recalls Richard.
Late-blooming Career 
A late-blooming career in music—begun at the age of 30—wouldn't have materialized at all had Richard's maternal grandfather not managed to escape Austria during the Holocaust, bringing with him a charred violin. At his elementary school's pick-your-instrument day, Richard had asked for the trombone, but his arms were still too short to reach all the positions. "I reluctantly had to let it slide," he smirks. He accepted Grandpa Leopold's violin and began private lessons at age nine.
The Simon household was alive with its own peculiar sound of music. "Dad bought an old upright piano and pounded out fierce polkas and John Philip Sousa marches," he recalls. "My eldest sister was bribed $5 to learn the Faust Waltz on the piano. My middle sister bellowed about having to practice the accordion." Nevertheless, Richard's violin aptitude led him to school orchestra and the local youth symphony.
He skipped a grade, but fell behind his peers in adolescent adjustment. Short of stature and social skills, he put aside music in high school and relished the solitary pursuits of reading and writing. Eventually, he earned an MA in English at SUNY-Stony Brook and then accepted an English teaching position in the Los Angeles Community College District.
Fifteen years elapsed; the violin lay silent.
Musical Awakening
One afternoon, while grading papers in his office at West LA College, he heard something that changed his life: a colleague's radio was playing the standard, "Undecided," as interpreted by Stephane Grappelli, the French jazz violinist. "I was mesmerized by the blending of classical 'chops' and the syncopated rhythms. Hearing that piece instantly rekindled my love for music. Quite simply, jazz seduced me. I thought I was married to teaching, but this strange and wonderful music grabbed me and wouldn't let go." The next day, he bought the Grappelli album. In time, he put aside the red grading pencil and picked up a 1949 Pfretzschner bass and bow for $350.
Richard took to learning the bass with single-minded determination. He enrolled in college music theory and jazz history courses and played endless jam sessions with his friends to learn tunes and toughen his fingers. Within a year, he was being paid to play—making his debut as a professional musician at the age of 30.
Lessons from Red Callender 
For private lessons, he sought out the bass legend, Red Callender. "I was given invaluable guidance by an individual whose career mirrored my jazz history class. He'd been with everyone from Louis to Billie to Bird," according to Richard. "But he had the humility of a sensei. I'd pay him for a lesson, and then he'd take us out to lunch."
"What was it like playing and recording with Art Tatum?" Richard asked, to which Red replied, "I tried to take it all in stride." Soon, Red recommended him to the eminent saxophonist, Buddy Collette; then other invitations followed from the elder elite of the jazz scene on the West Coast, including Teddy Edwards, Gerald Wiggins, Plas Johnson, Abe and Sam Most, Kenny Burrell, Page Cavanaugh, and singers Ernie Andrews, Ernestine Anderson, Rosemary Clooney, Sue Raney, Anita O'Day. and Mary Stallings.
"Since I got such a late start playing the bass, I somehow fell in not with the young lions, but with the older cats," he says. "In a typical month, I'd play one weekend with Benny Carter, another one with Claude "Fiddler" Williams, a one-night gig with Sir Charles Thompson, and be called to play locally with a touring George Coleman or Maria Muldaur."
Other highlights have included a tour of Japan and a live recording with the Ken Peplowski Big Band; two jams with Urbie Green alongside the jazz-loving King of Thailand; festival appearances, jazz cruises, and recordings with Rebecca Kilgore, Eddie Erickson, Dan Barrett, Keely Smith, and Houston Person. There have been gigs at the Hollywood Bowl and Walt Disney Concert Hall, several tours of Europe, and concerts in klezmer and symphony settings.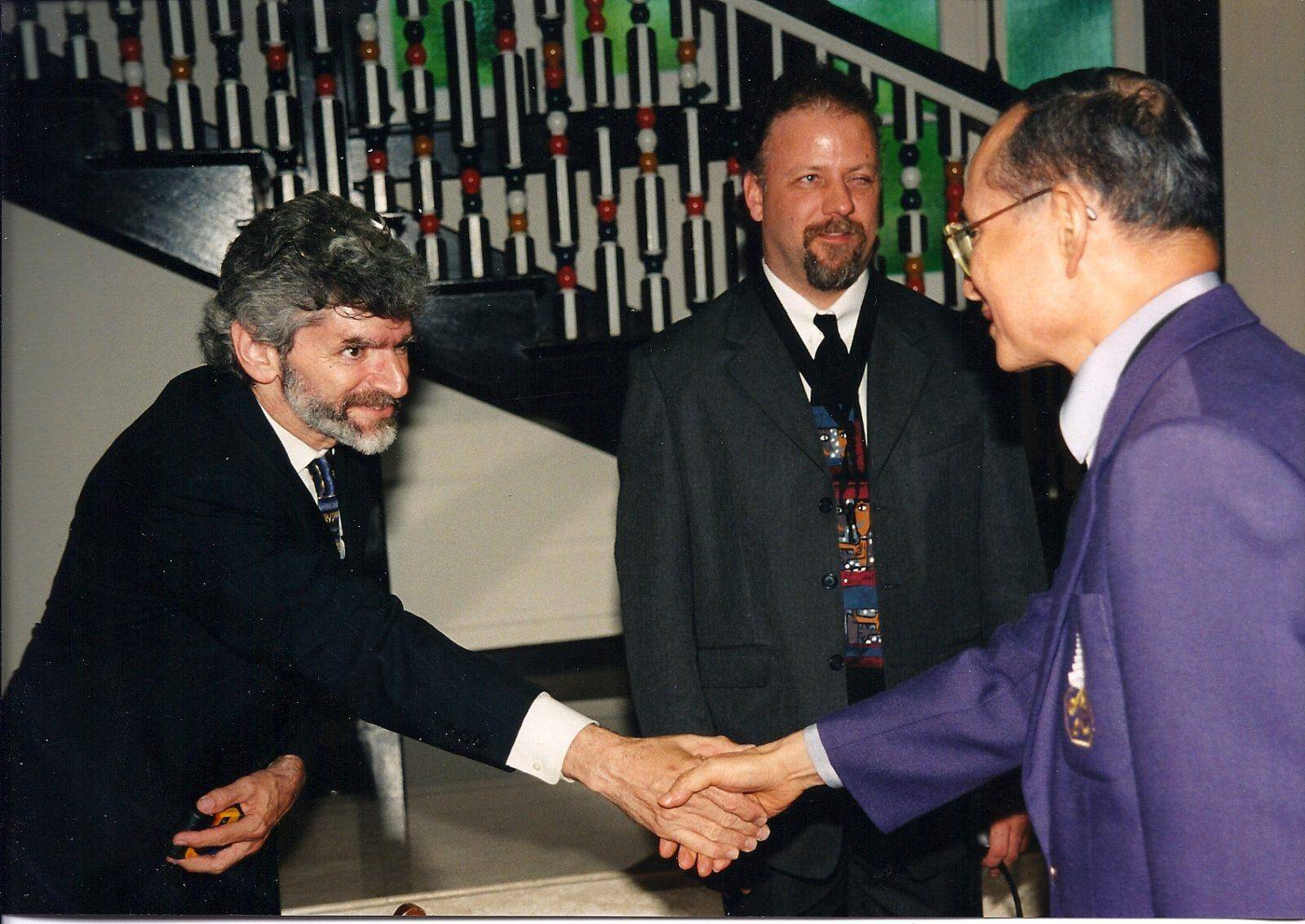 JazzAmerica
In 1994, Buddy Collette invited Richard to help launch JazzAmerica, a nonprofit organization dedicated to perpetuating the jazz tradition. Now in his 25th year of working with 10 to 19-year-olds, and serving as its director since Buddy's passing, Richard has mentored hundreds of young musicians, emulating Buddy Collette's commitment to "give back" by teaching jazz and enlarging the jazz community.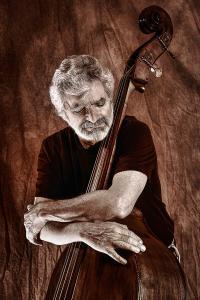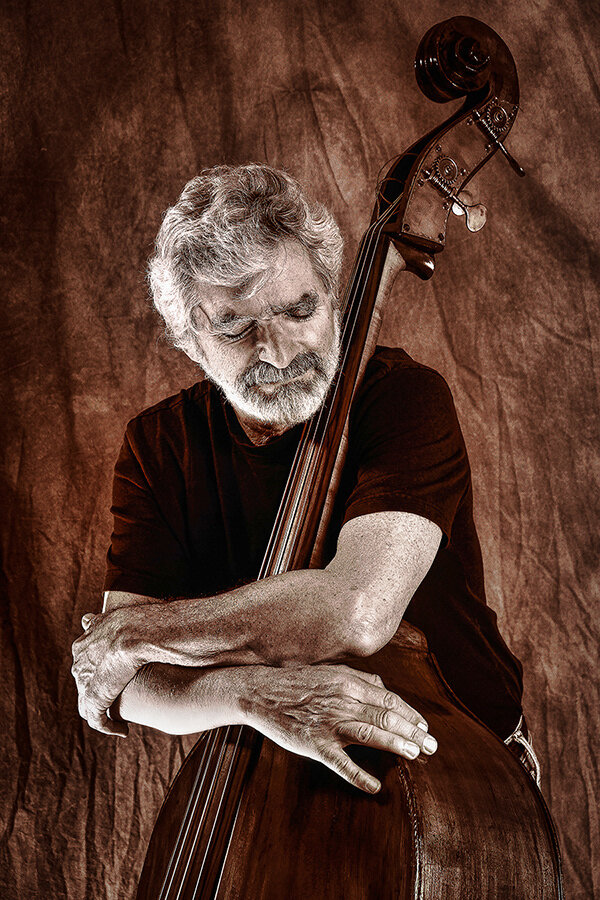 In fulfilling Collette's legacy, Richard states, "JazzAmerica was formed out of Buddy's belief that children of all backgrounds deserve a chance to learn how to play music—regardless of race or ability to pay. "We tell the students they need to know the major and minor scales, be able to read music of moderate difficulty, have an interest in learning about jazz tradition (pre-1960), play with good tone and intonation, practice at least a little each day, and commit to regular attendance at Saturday morning rehearsals."
Besides honing their musical skills, Richard points out that JazzAmerica participants are exposed to American culture and history, learn how to expand their capabilities, be part of a collaborative effort, and gain a sense of self-respect. Among JazzAmerica graduates who have gone on to successful professional careers are saxophonist Kamasi Washington, singer/bass player Katie Thiroux, and reed standout Chloe Feoranzo.
"Verbal Jousting" 
I have written that for one who is never at a loss for words (a trait he readily acknowledges), it is most apparent that Richard's favorite sport has to be verbal jousting. You have to pay close attention when carrying on a conversation with him in order to know if he is serious or just demonstrating his verbal agility by engaging in one of his infamous play-on-words forays. Be aware that his rather earnest demeanor masks a witty and playful mind.
This engaging sense of humor carries over on stage when he performs as a bass soloist and highly-entertaining emcee. You will also find evidence of it in some of his album titles, such as Covering the Basses, Pacific Standard Time, and Poor Richard's All-Man Act, Plus One that has Richard and five fellow musicians—all male—showcasing Chloe Feoranzo's "Mellifuous Melodyes."
Though he has established a firm footing in today's mainstream and traditional jazz realms, Simon remains equal parts awed and vulnerable. "Who else besides jazz musicians produce their art in-the moment—to be instantly received and judged by the public? We're so lucky to be able to do this," he marvels, "and at the same time, we're so exposed."
So now you know what happens to old English teachers. They don't just fade away . . . They learn to play the bass—and Richard Simon does that very well! As one critic wrote: "He stirs the pot, and the others get cookin'."
21 All-Stars at SDJD
The 32nd edition of the San Diego Jazz Party has its usually stellar lineup of all-star musicians, including cornetist Ed Polcer at the age of 82 who was among the two dozen musicians that played at the first SDJP in 1988 and who hasn't missed a party since. This will be Richard Simon's 18th appearance, the most of any bass player. SDJP proxy Dan Reid isn't bashful in saying, "It's difficult to improve on perfection, but the musicians who perform at our Jazz Party continue to do so every year."
Visit Richard Simon online at richardsimon.com.