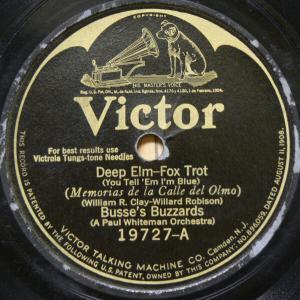 Busse's Buzzards was a "hot" side project of the Paul Whiteman Orchestra. Whiteman's trumpet player Henry Busse was the leader of this recording session. Busse stayed with the Paul Whiteman Orchestra until 1928 when he left to form his own band the Henry Busse Orchestra.
Thanks to Owen Miller for his help with this page.
| | |
| --- | --- |
| Artist | Instrument |
| Henry Busse | Trumpet |
| Jack Fulton | Trombone |
| Wilbur Hall | Trombone |
| Chester Hazlett | Clarinet, Alto Saxophone |
| George Marsh | Drums |
| Hal McLean | Clarinet, Alto Saxophone |
| Harry Parella | Piano ? |
| Mike Pingitore | Banjo |
| Willard Robison | Piano |
| E. Lyle Sharpe | Clarinet, Tenor Saxophone |
| Frank Siegrist | Trumpet |
| John Sperzel | Brass Bass |
| Charles Strickfadden | Alto Saxophone, Baritone Saxophone |
| Raymond Turner | Piano ? |
| Joe Venuti | Violin |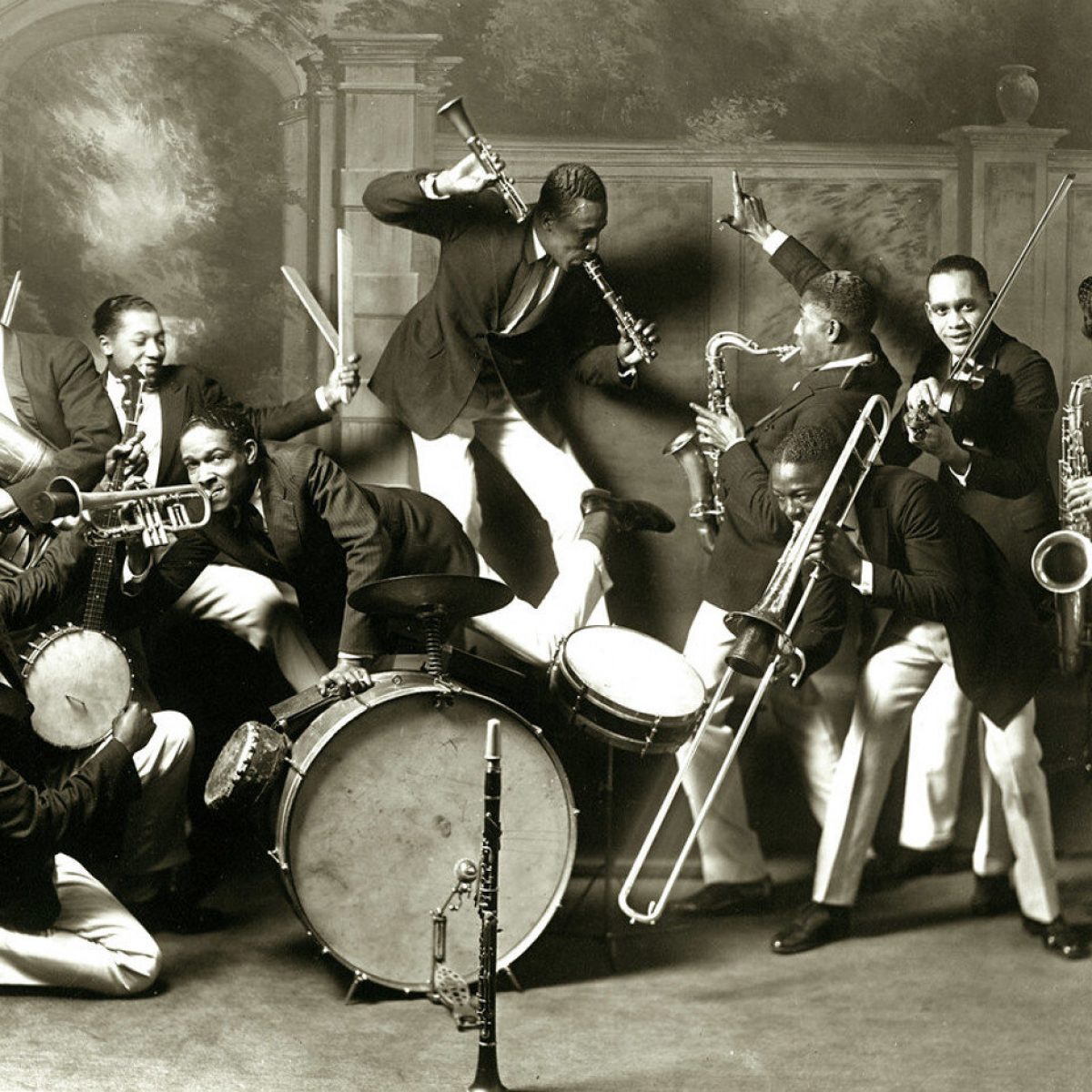 Redhotjazz.com was a pioneering website during the "Information wants to be Free" era of the 1990s. In that spirit we are recovering the lost data from the now defunct site and sharing it with you.
Most of the music in the archive is in the form of MP3s hosted on Archive.org or the French servers of Jazz-on-line.com where this music is all in the public domain.
Files unavailable from those sources we host ourselves. They were made from original 78 RPM records in the hands of private collectors in the 1990s who contributed to the original redhotjazz.com. They were hosted as .ra files originally and we have converted them into the more modern MP3 format. They are of inferior quality to what is available commercially and are intended for reference purposes only. In some cases a Real Audio (.ra) file from Archive.org will download. Don't be scared! Those files will play in many music programs, but not Windows Media Player.