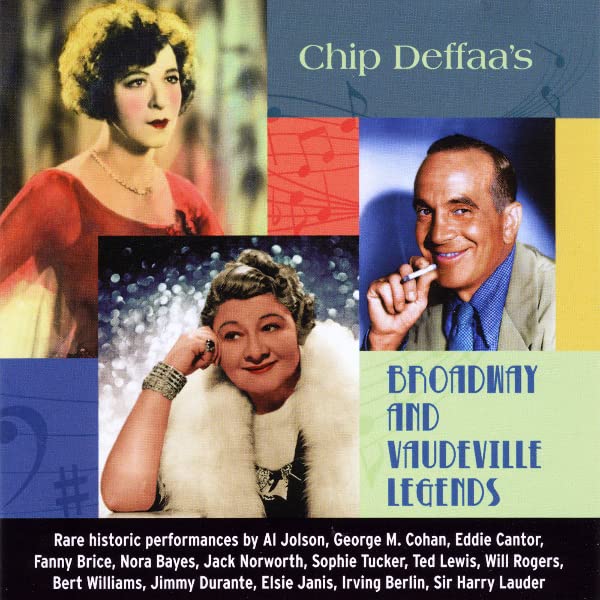 Author, playwright and record collector Chip Deffaa recently compiled a CD filled with some of his favorite recordings of early giants from Broadway and vaudeville. Most of the performances are of acoustic-era records although a few later broadcasts (mostly of Al Jolson) and rarities are also included.
It is obvious from the start that Al Jolson is the star of the collection, stealing the show every time he appears. The CD begins with Jolson performing an enthusiastic "Swanee" at a George Gershwin memorial concert in the late 1930s. He appears on eight of the 26 selections including an all-too-brief duet with Eddie Cantor on "Toot Toot Tootsie Goodbye," radio versions of a joyful "California Here I Come" and "Ma Blushing Rosie" (which unfortunately is only one chorus long), and a live rendition of "I'm Sittin' On Top Of The World."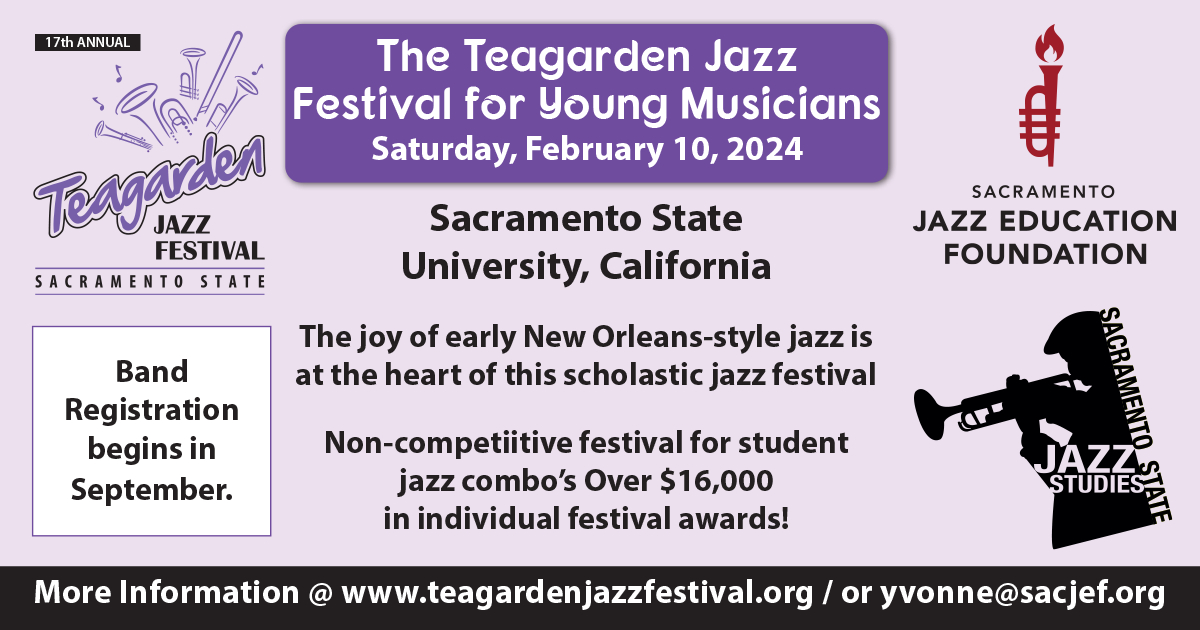 Also featured are Nora Bayes (her hit recording of "How Ya Gonna Keep 'Em Down On The Farm" and a rendition of "Runnin' Wild" that is in a key too low for her voice), Elsie Janis, Eddie Cantor (his first recording, "That's The Kind Of A Baby For Me"), Ted Lewis (including his charming if corny "When My Baby Smiles At Me"), Harry Lauder, Bert Williams ("Nobody"), Sophie Tucker, and even Irving Berlin from a period when he was trying to make it as a singer. In addition, there is a brief and humorous monologue from Will Rogers, a long excerpt from George M. Cohan's one movie The Phantom President (on which Jimmy Durante is somewhat insufferable), and two very dated Baby Snooks routines from Fanny Brice which are compensated the inclusion of one of her most touching versions of "My Man."
It is a mixed bag but there are enough gems to make this CD of strong interest for fans of the era.
Broadway And Vaudeville Legends
Garret Mountain Productions TV 0311
www.chipdeffaa.com