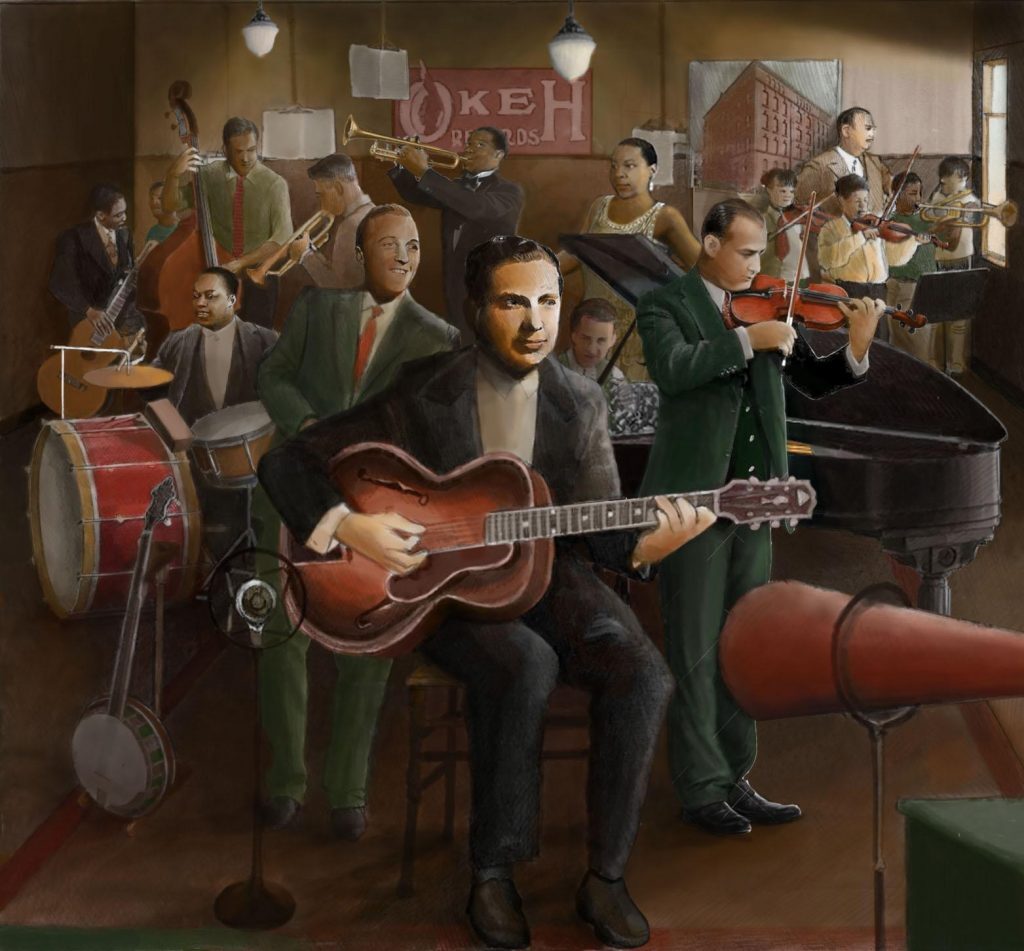 Eddie Lang Mural Unveiled in Philly
On Sunday October 23, 2016, the city of Philadelphia celebrated jazz guitar pioneer Eddie Lang (born Salvatore Massaro) with a mural located at 7th and Fitzwater Streets in Philly, not far from Lang's boyhood home on St. Alban Street. The 60-foot mural, by artist Jared Bader, was created and installed through a partnership between the Mural Arts Program of Philadelphia (founded by Jane Golden) and Richard Barnes, guitarist and leader of The Blackbird Society Orchestra of Philadelphia.
The mural features Lang in the foreground of an imagined Okeh recording studio with fellow recording artists Joe Venuti, Bix Beiderbecke, Bing Crosby, Lonnie Johnson, Louis Armstrong, and Bessie Smith, among others.
---
Online Only
For Online Only Access without delivery of the print paper sign up below.
Subscription Options
---
Print Edition
 If you'd like the PRINT EDITION, (12 monthly issues) use the following PayPal link. After your payment is complete you will be allowed to create an online account. You will receive the next mailed copy, usually shipping around the 22nd of the month. See a PDF Sample Here.