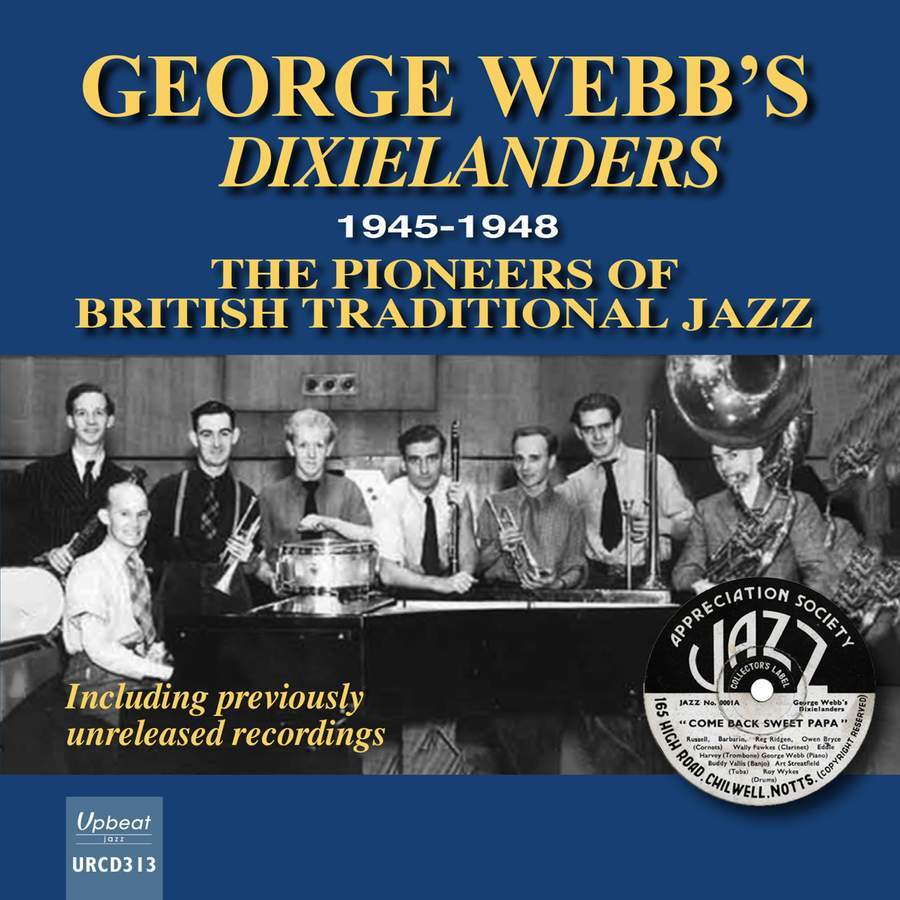 As the world emerged from the Great Depression in the 1930s and the outbreak of WWII was looming, in jazz music swing was the thing, as the saying went. However, there were those musicians who deplored playing in big bands, even though many had to do so to put food on the table. They got together after hours to play what they were drawn toward, namely the jazz of an earlier time. In the US this phenomenon manifested itself on the West Coast where Lu Watters gathered together a group of disaffected fellow musicians to form what became the Yerba Buena Jazz Band, playing a style of jazz influenced strongly by the King Oliver Creole Jazz Band.
In the U.K. a similar thing happened a little later, George Webb forming a band which ultimately became known as George Webb's Dixielanders. Webb's group also modeled itself in part on the Oliver band with its two cornets, trombone, clarinet, piano, banjo, bass, and drums (although, like Watters, Webb substituted brass bass for string bass). The Watters band became resident in the Dawn Club in San Francisco, and the Webb band in the Red Barn in Barnehurst, Kent.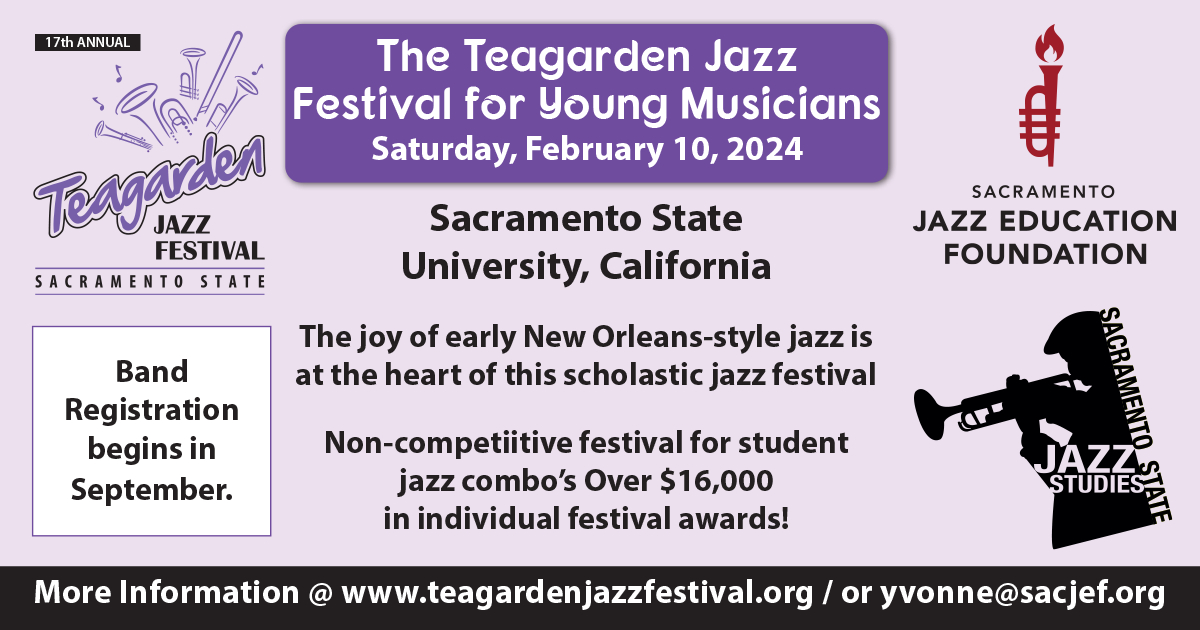 While records of the Watters band were not easily obtained at the time, there were some available in the UK, and it is quite probable that Webb listened to them and took inspiration (if not road maps) from them. As Mike Pointon says in his excellent liner notes to this CD, perhaps the Webb rendition of "Smokey Mokes" most clearly indicates a debt to Watters: "… since they [Webb's band] played an almost identical version of "Smokey Mokes" it seems highly likely that they had access to an imported copy of Watters' Jazz Man recording of this ragtime number."
After the cessation of hostilities in WWII, both bands found increasing acceptance in jazz circles and developed a significant following at various residencies. In addition, many other younger musicians were inspired to follow them, and numerous other groups were spawned in their wake. (It has often been said that in some respects Webb was the "father of British Traditional Jazz.") And at the same time, it should be noted, many of the older musicians in New Orleans itself, who had never really left off playing jazz in the traditional style, began to receive (belated) recognition.
Mention of the Webb name in American traditional jazz circles is likely to evoke a blank stare, and this recording should help to rectify that. (Another similar recording appeared on Lake Records—George Webb's Dixielanders 1943-1947—but only two tracks are duplicated on both that CD and this: "South" and "London Blues." All other common titles are of different recording dates.) As alluded to above, one might be forgiven for thinking that these tracks are by the Watters' band. They shared a similar approach, what Watters referred to as "a wildness," and that is part of the excitement communicated. There is a "take no prisoners" attitude, as well as a little roughness, so that one is immediately caught up in the moment. The band's enthusiasm is quite evident and infectious as they attack each tune with fervor. Solos are neither many nor long—the ensemble sound is what they aim for. The CD provides a fine portrayal of just what the Webb band was all about.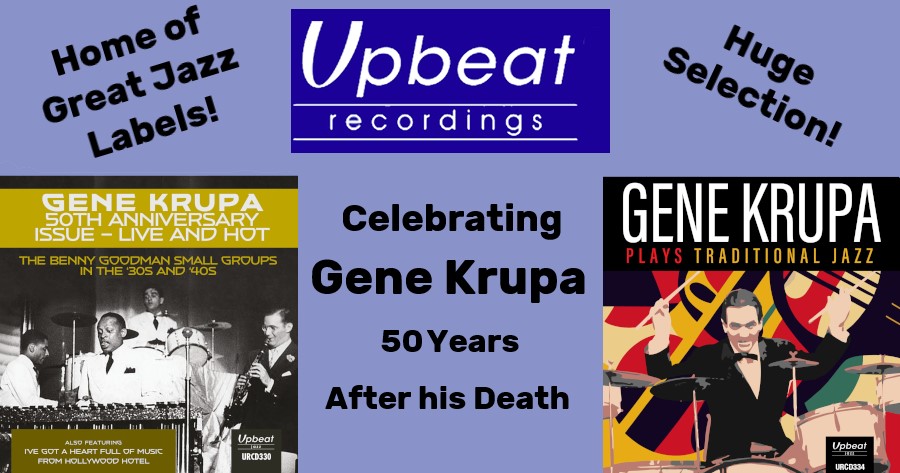 A huge bonus is the eleven tracks dubbed from a broadcast of the radio program Swingtime that went out to the armed forces of the UK. These are very well recorded and have never been issued until now. Webb recordings of tunes on other tracks, many from acetates, are also appearing here for the first time. At the time most of these tunes would have been unfamiliar to most Dixieland fans, so we don't, perhaps, get quite the same thrill from hearing them as did those in the audiences back then. Even that well-worn vehicle "The Saints" (as it's titled here), which became the Dixieland anthem, would have been fresh back then. Of all the tracks I had only one problem with one of them, that titled "End Announcement," which is delivered by Rex Harris and George Webb. Unfortunately for me it is quite unintelligible. But perhaps the fault is mine and others will have no problem deciphering what is being said.
This is an important recording that I have no difficulty in recommending. It provides a window into early British traditional jazz and to the George Webb Dixielanders.
Along with other Upbeat CDs, this one can be had from the Upbeat Recordings' web site upbeatmailorder.co.uk and from other web sites such as Amazon.
George Webb's Dixielanders:1945-1948
The Pioneers of British Traditional Jazz
Upbeat URCD 313
Personnel include the following: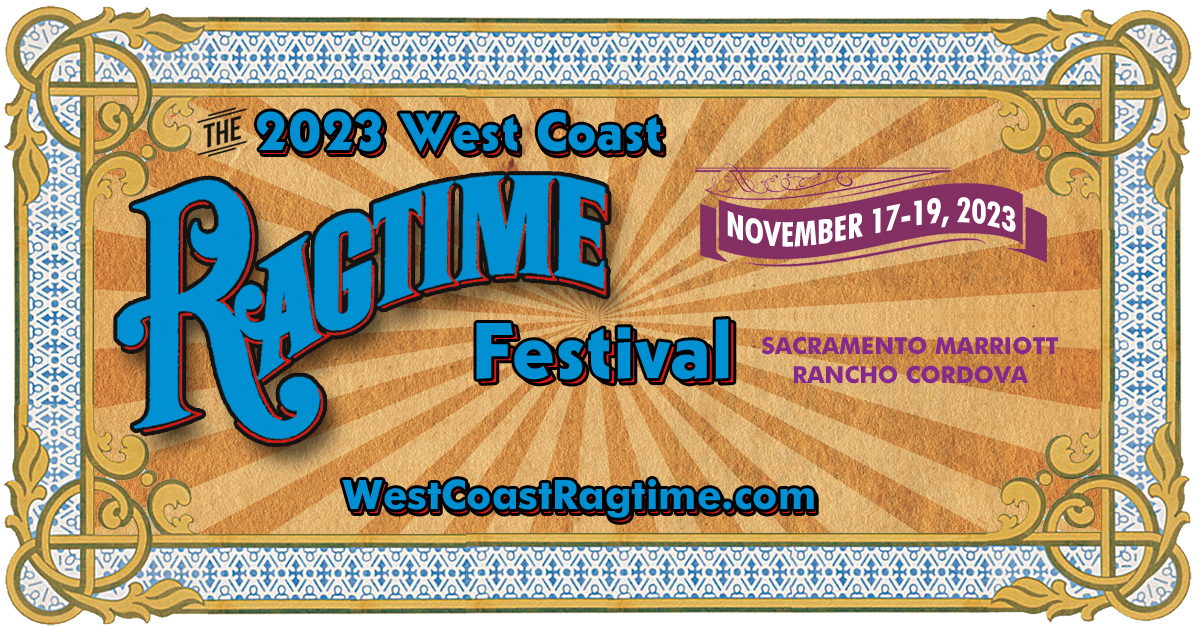 George Webb, piano; Owen Bryce, cornet; Reg Rigden, cornet; Humphrey Lyttelton, trumpet; Eddie Harvey, trombone; Harry Brown, trombone; Wally Fawkes, clarinet; Buddy Vallis, banjo; Art Streatfield, sousaphone, string bass; Roy Beckwith, drums; Roy Wykes, drums.