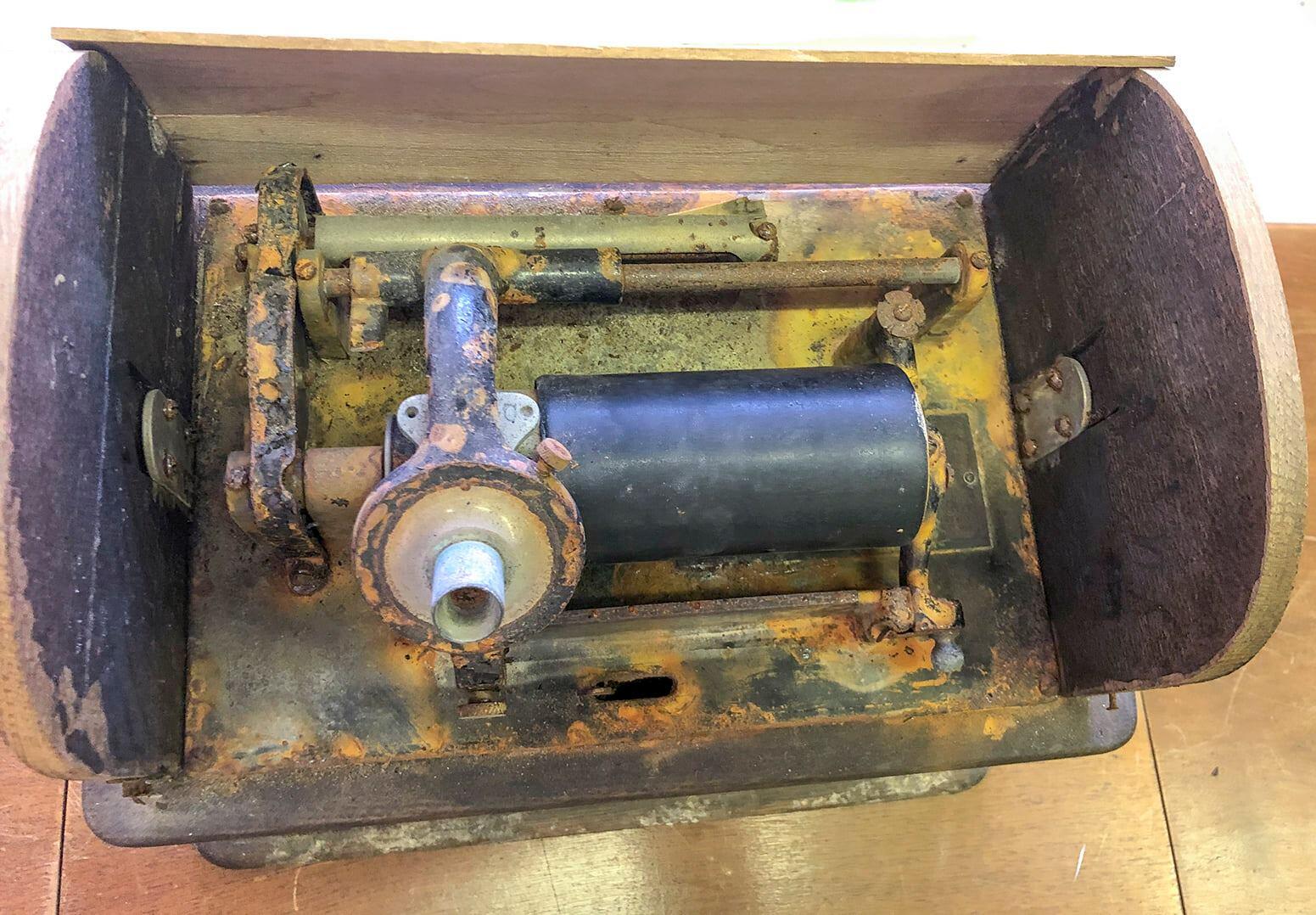 There have been a number of books written about the legendary Buddy Bolden and the fact that no authentic recordings by him or his band exist today. But the Jazz Museum at the Old US Mint in New Orleans now has a very special Edison phonograph in their collection, which according to the family that donated it, was used to record Bolden's band. But no cylinder!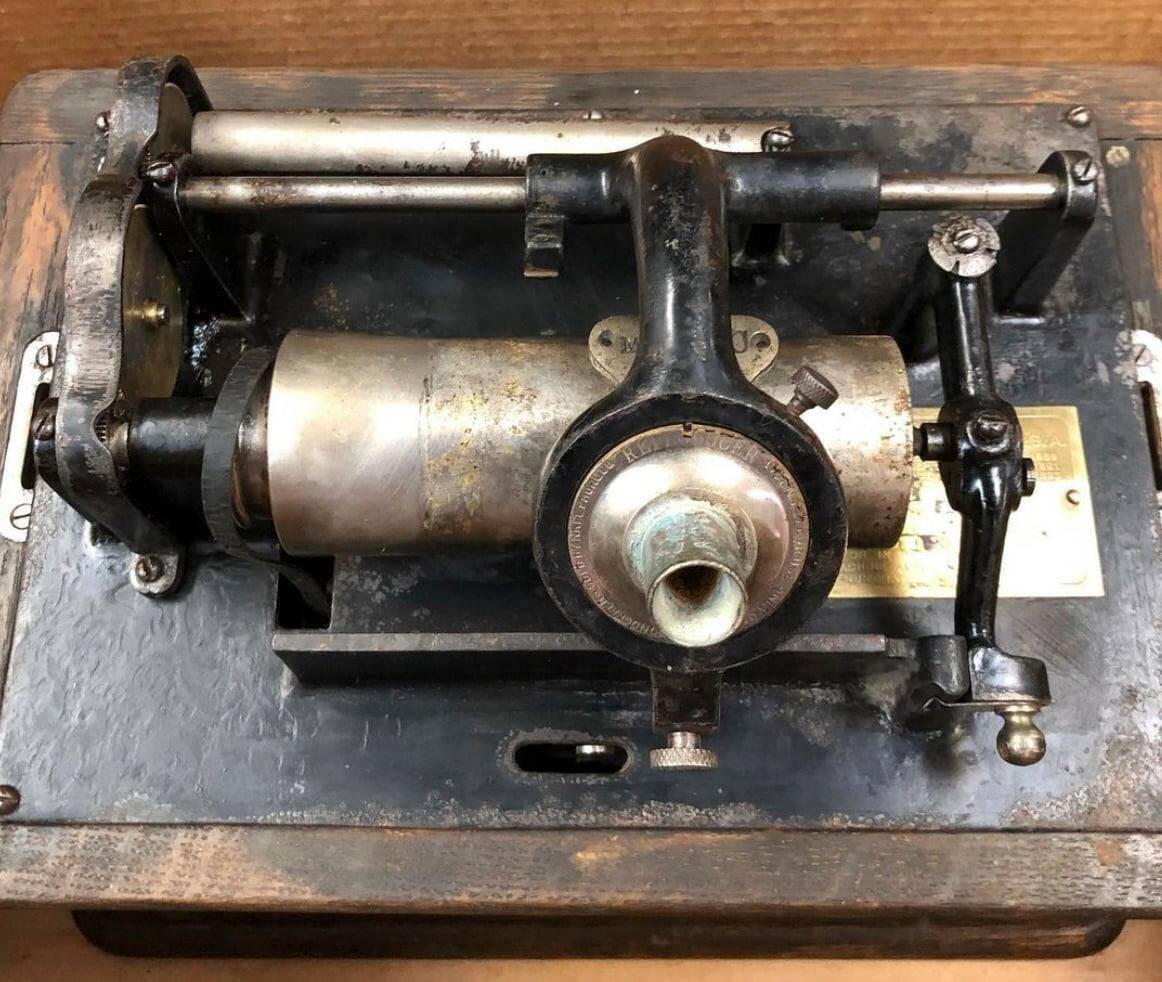 The machine had badly deteriorated with extensive water damage and was rusted solid. The case had fallen into pieces. An award-winning photojournalist John McCusker, who is also an author and managing director of the 1811 Kid Ory Historic House in Laplace, LA, was hired to repair the phonograph by removing the rust and extensive corrosion so that it is now presentable and can be viewed by the public.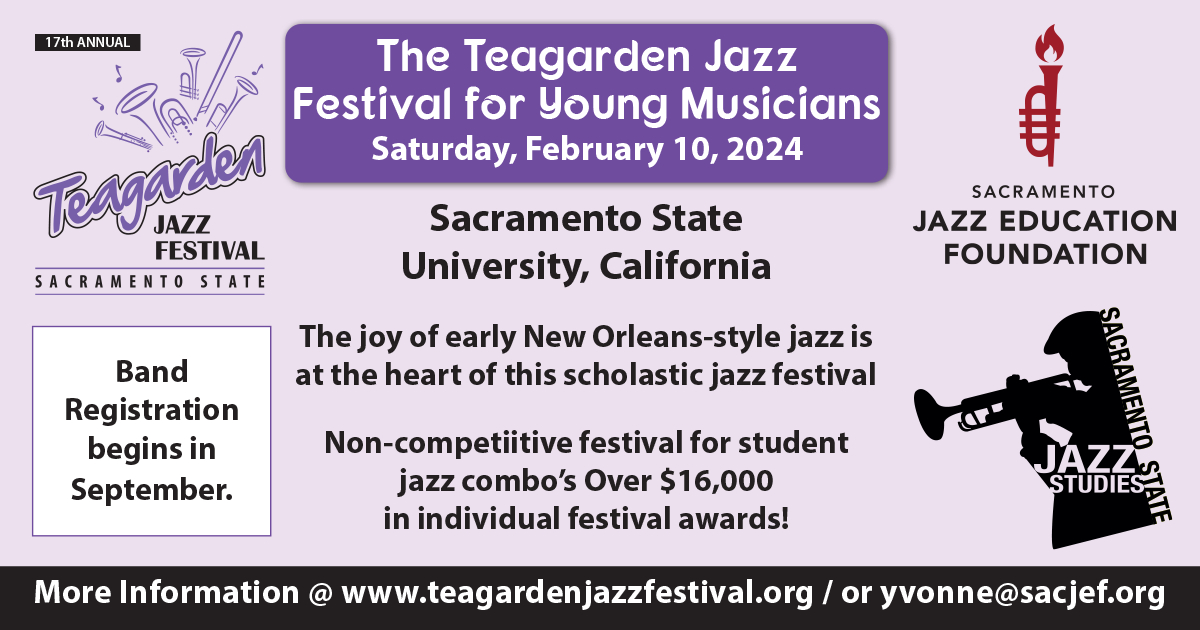 ♫ ♫ ♫ ♫
Ricky Riccardi has accepted an offer from Oxford University Press to write the third book of his Louis Armstrong trilogy, Stomp Off, Let's Go: The Early Years of Louis Armstrong. He has yet to put pen to paper, but projects this latest assignment will be a three-year project. He previously authored What A Wonderful World: The Magic of Louis Armstrong's Later Years (2011) and Heart Full of Rhythm: The Big Band Years of Louis Armstrong (2020). Ricky is Director of Research Collections at the Louis Armstrong House Museum in Queens, New York and runs an online blog, "The Wonderful World of Louis Armstrong."
Tulane University has announced that its jazz archive, previously known as the Hogan Jazz Archive, will be renamed the Hogan Archive of New Orleans Music and New Orleans Jazz to show a broader collection spectrum that will include "late 20th and 21st century contemporary jazz, rhythm & blues, funk, hip hop, and rock musicians in New Orleans and the surrounding region, as well as the industry and culture that fosters and supports these artists."
♫ ♫ ♫ ♫
At some point in 2021, saxophonist Charlie Parker will finally have his name forever cemented in the Hollywood Walk of Fame. His selection for this honor was originally announced in June of 2020, but the pandemic delayed the actual installation of his star. The Hollywood Walk of Fame comprises more than 2,690 five-pointed terrazzo and brass stars embedded in the sidewalks along 15 blocks of Hollywood Boulevard and three blocks of Vine Street. Parker died in 1955 at the age of 35.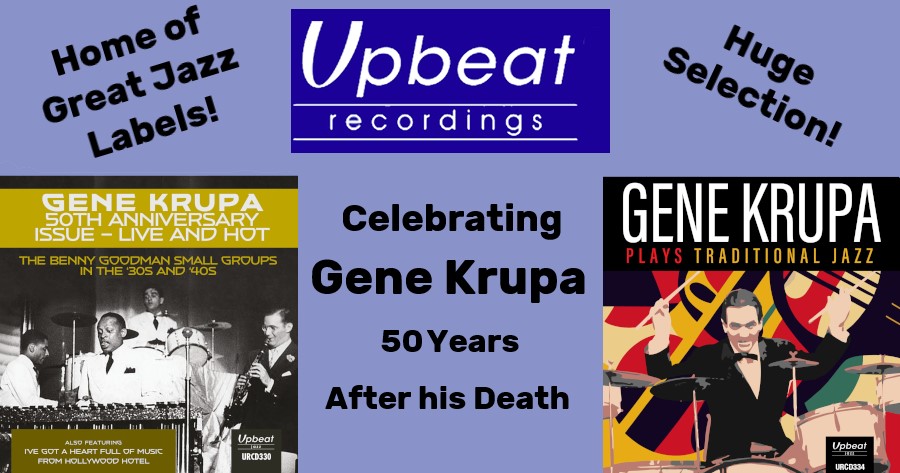 ♫ ♫ ♫ ♫
Jazz Standard, a perennial favorite New York City venue located at 116 East 27th Street, has permanently closed due to the coronavirus pandemic. The basement club first opened in 1997 and regularly hosted the Mingus Big Band and Maria Schneider Jazz Orchestra, among others. The owners expressed hopes that they will be able to resurrect the club at some time in the future.
Blues Alley, another iconic jazz venue in the Georgetown section of Washington, DC, has been closed and is unlikely to reopen at its original site because the building in which it is located has been put up for sale. A former horse barn, the 125-seat club has occupied that same space in an unassuming alley off Wisconsin Avenue since 1965.
♫ ♫ ♫ ♫
A recent survey conducted by the Berlin Music Council showed that one-third of the German capital's freelance musicians (not just jazz) already have given up or are in the process of giving up their profession since the pandemic has taken away their hopes of being able to support themselves through music.
♫ ♫ ♫ ♫
Sometimes music is the only thing that takes your mind off everything else.
---
The discussion of WWII era V Discs that ran in the print version of this column may be seen as a separate post: The Story of V Discs